This Thai Peanut Salmon Salad is served on a bed of arugula and cabbage and drizzle with a delicious peanut dressing!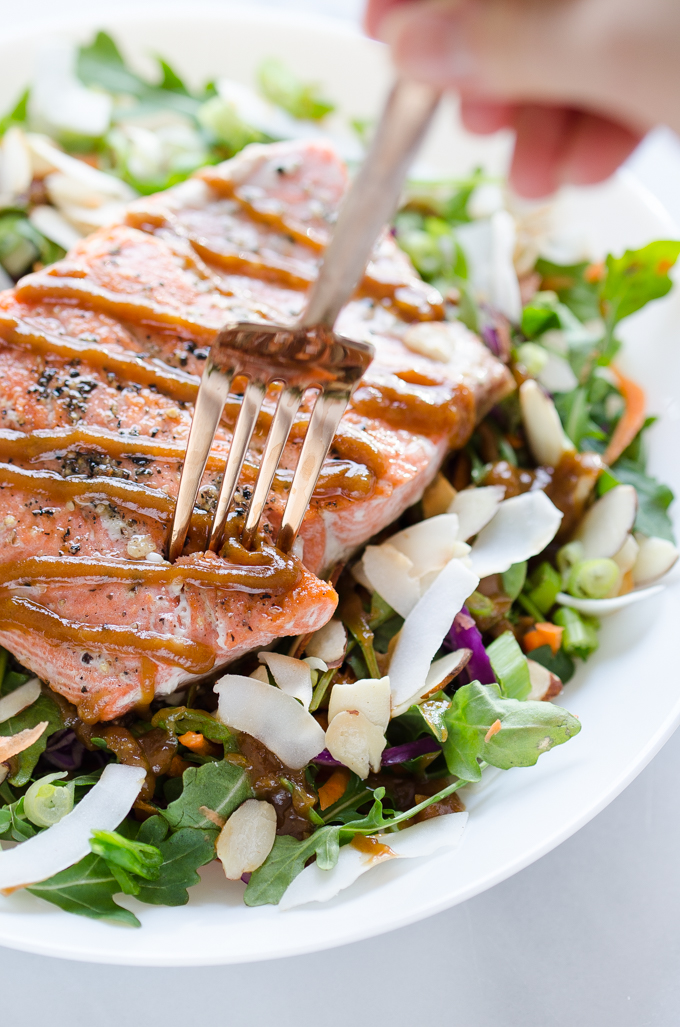 It's a sign that a vacation was good when you're dreaming about it 6 months later, right? 'Cuz I've been fantasizing about our Florida trip lately. I would LOVE to one day have the financial freedom to make the trek every winter. I guess you could call it a goal of mine.
Just the other morning I was grating some ginger. The smell reminded me of the delicious Green Smoothie I had in Florida, as well as the apple/starfruit/ginger juice that our airbnb hostess made for us. It was an aching sort of happy feeling.
Another thing that always reminds me of our trip: this Thai Peanut Salmon Salad!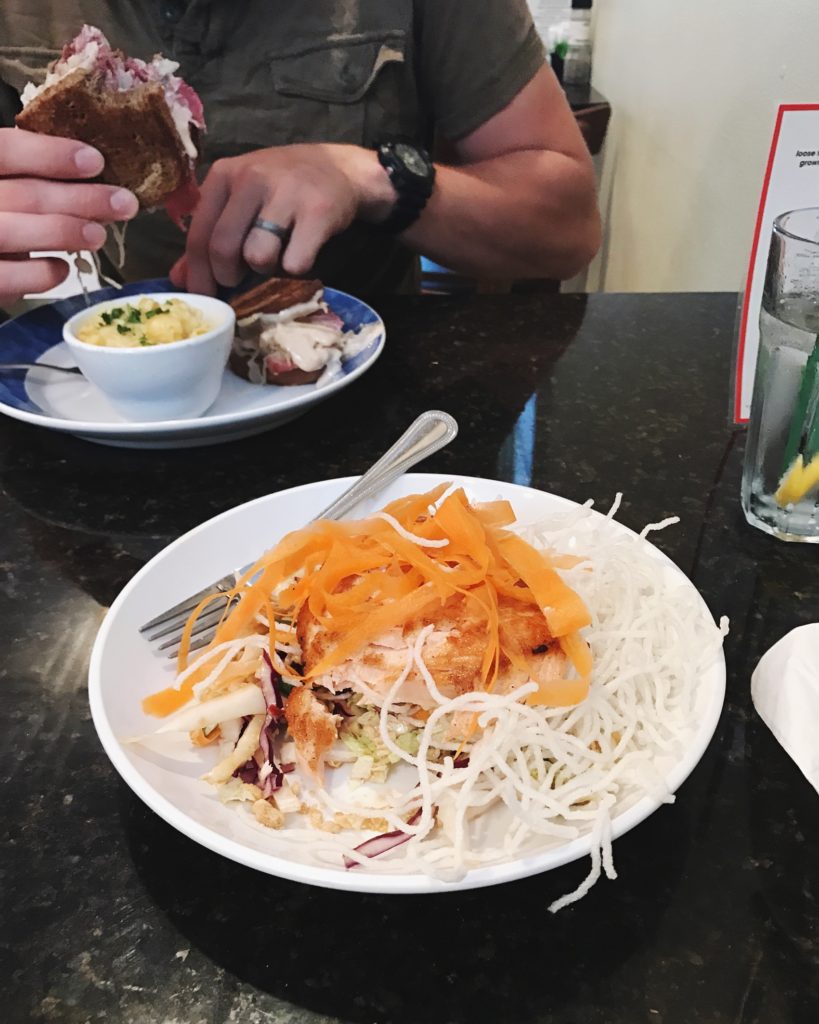 I ordered something similar at a little health-focused cafe in Nokomis. As I tasted it, I knew I wanted to recreate the recipe at home. I made a few changes so that it was more doable: I used shredded carrots instead of carrot ribbons. I used almonds and coconut flakes for a crunch factor instead of crispy rice noodles.
Other things this Thai Peanut Salmon Salad has going for it:
Fresh salad greens
Perfectly cooked salmon
An AMAZING peanut dressing
Okay, now I need to make this again.
If you'd like to make this salad yourself, make sure to grab my recipe on The Pioneer Woman's blog HERE.
Have you ever gone on a vacation that stuck with you months later? Where did you go, and what was memorable?