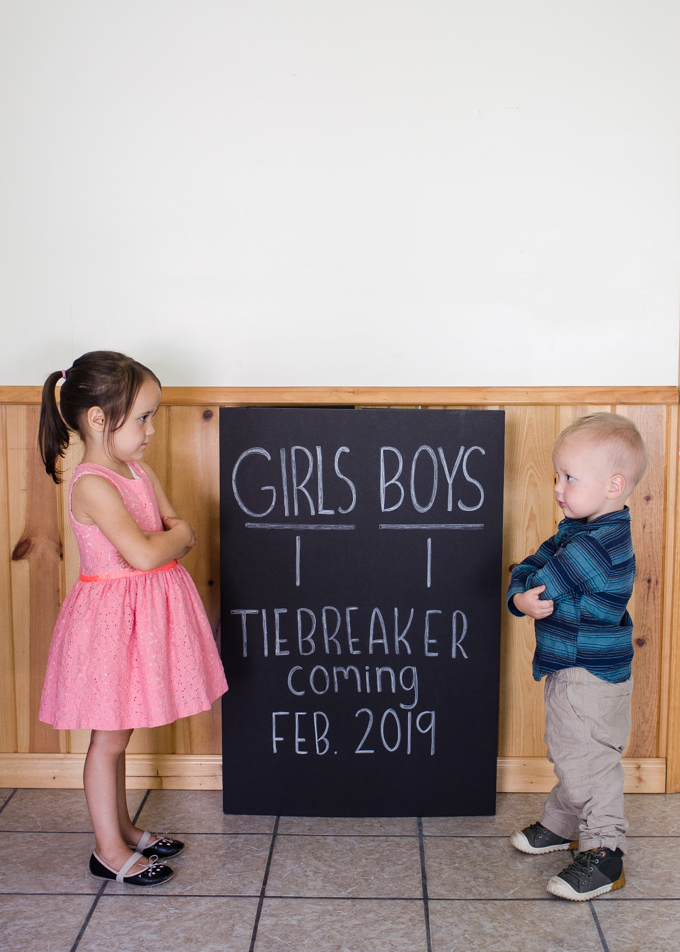 I don't know how to intro this post, so I'll just say it: We're expecting baby #3!
We're all excited for this new life, and can't wait to meet the baby! He/she is due February 25. Yep. That's right: another February baby for us! Reuben and I had a good laugh when we realized the due date. Although it could be a March baby if I go over by just 4 days.
Of course Helen thinks it's a girl, and James thinks it's a boy. We'll just have to wait and see…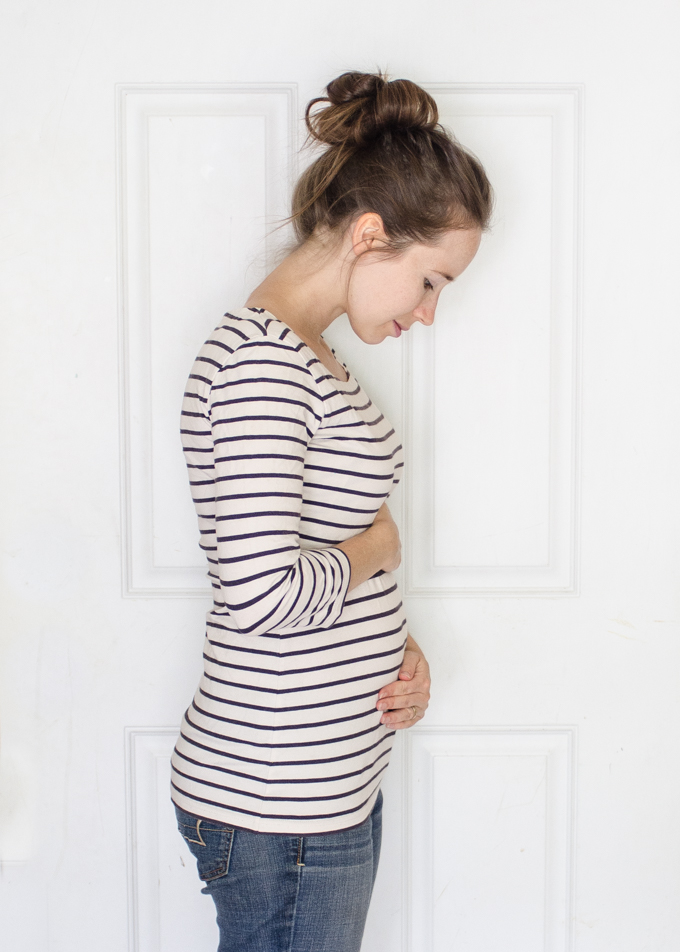 I'm 13 weeks along and feeling…okay. "Morning" sickness (which actually visits me at night) hasn't been fun, along with a lot of other little first trimester annoyances. I'll be documenting this pregnancy in more detail over on my personal blog, Simple Days, so follow along there if you're interested in pregnancy stuff (basically me complaining about my aches and pains).
Surprisingly, my fatigue has gotten better while pregnant! In fact, I saw an uptick in energy almost as soon as I got pregnant, even before I started my new supplements! My naturopath said that this was probably because your CoQ10 levels go up when you're pregnant. So interesting!
Now you know why posting has been a bit…sporadic here lately. Juggling being a mom to two littles, being pregnant, and running a blog on top of fatigue has been challenging. But I'm hoping that changes in the second trimester. In any case, thank you for sticking with me! I really appreciate every comment you guys leave – they mean a lot to me! ❤
P.S. – If you think of me, could you say a prayer for a safe pregnancy, delivery, and easy recovery? And you could mention a good-tempered baby as well. ?
xoxo
Erica