Frozen Hash Browns are SO convenient to have on hand, and they're just as good as (or better than) fresh hash browns!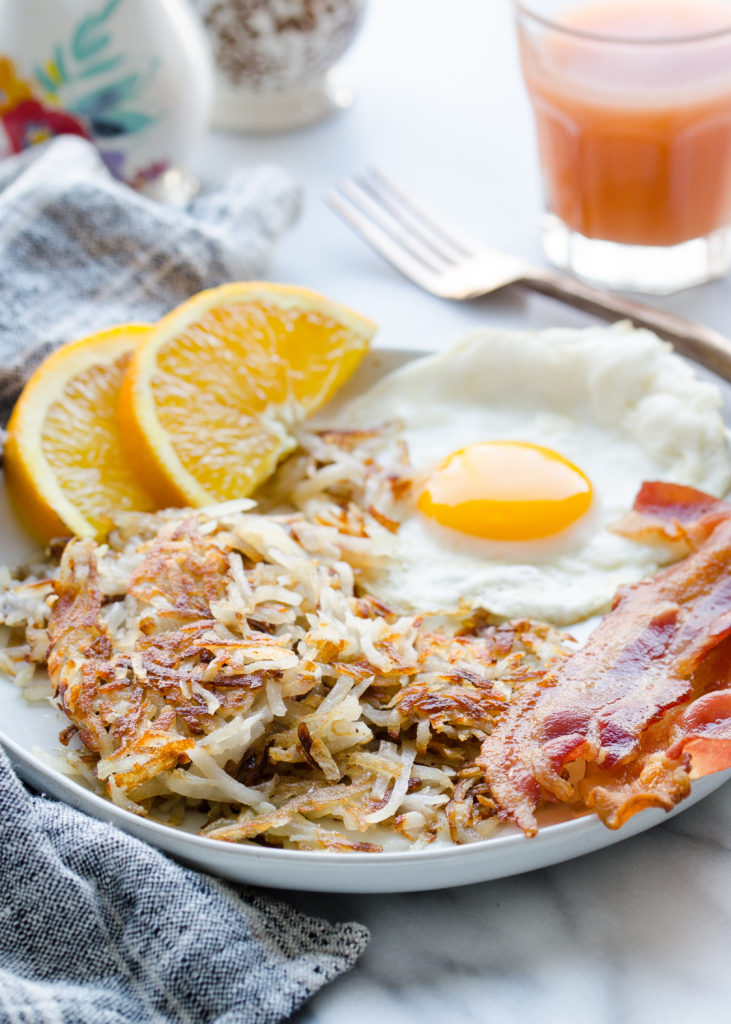 Oh hash browns…how I love thee.
Hash browns are crispy and starchy and utterly scrumptious. We easily devour two cast iron skillets of them whenever I make them. The kids can't get enough!
But making hash browns CAN be a pain. If you have plenty of time, they really aren't that difficult. But when supper was supposed to be ready 10 minutes ago and everyone is HANGRY, it can seem like a daunting task. Shredding potatoes, soaking them in water, and then drying them on a towel. Whew!
Enter Frozen Hashbrowns. It so easy to grab the bag out of the freezer and pour some pre-made goodness into a hot buttered skillet. And can I let you in on a secret? I think frozen hash browns are slightly better than fresh ones. ? They tend to get crispier for me.
If you'd like to learn the whole process for how to make frozen hash browns at home, head on over to The Pioneer Woman's blog and read my post about it HERE.
And Now For a Bit of Life Lately…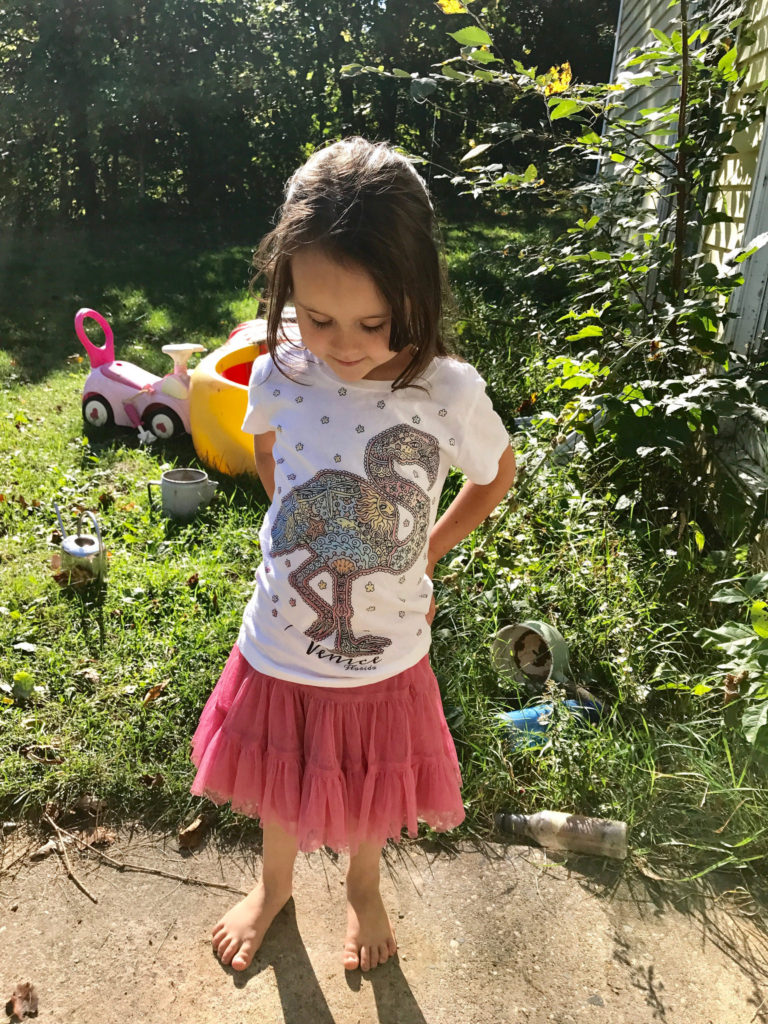 I think we officially had our last day of summer on Sunday. It was hot and humid and reminding me of our trip to Florida (yeah, I can't shut up about it). I finally remembered to have the kids wear their sun shirts! We bought them in Florida for them. They're pretty neat: they start out black and white, and get colorful when you put them in the sun! Thankfully we got them in large enough sizes that they'll fit the kids next summer as well…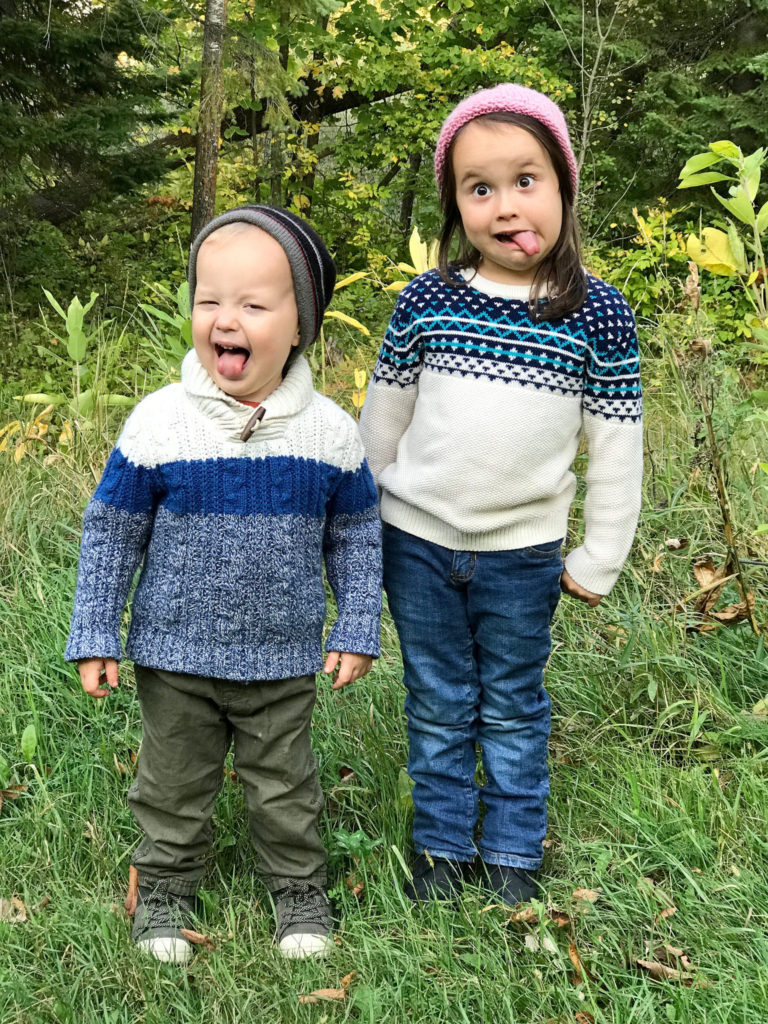 We did our grocery shopping on Monday night, and I was happy to be able to dress the kids in their fall clothes. Fall is the best for cute outfits!
We got to the store about 20 minutes before closing time, which didn't make me super happy. I hate being rushed when I'm food shopping! But the guy at the cash register told us that they had had a kid in there that day that screamed for an hour and half. So he thanked us for our well-behaved kids. Little did he know how they usually act…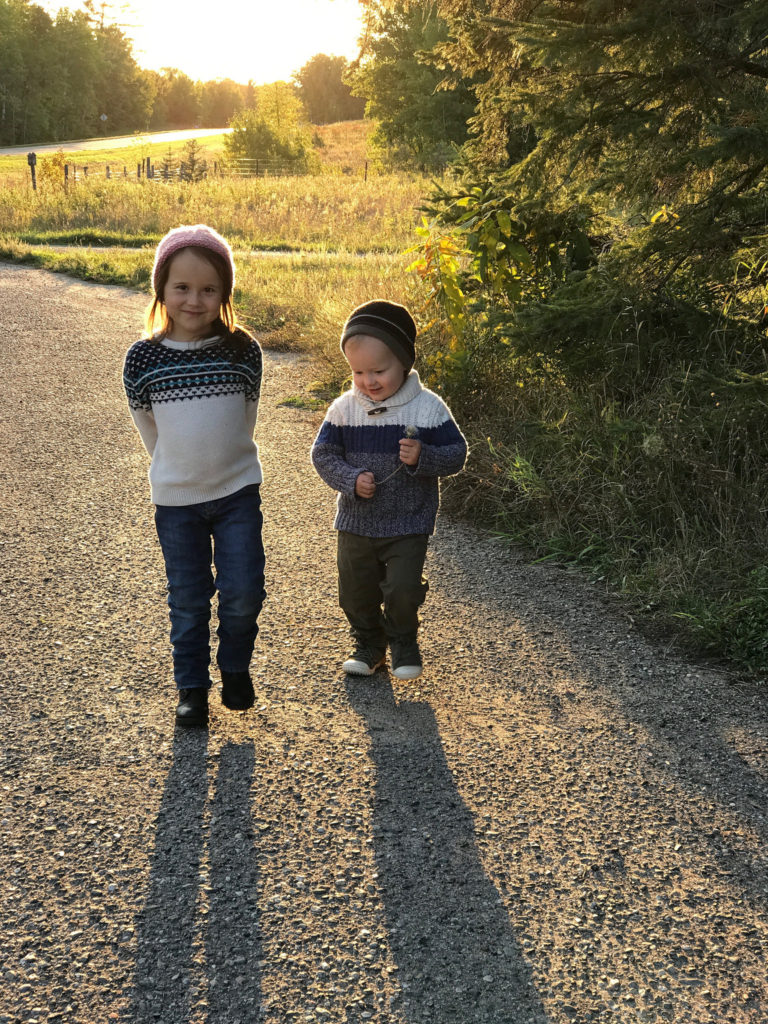 They're actually pretty good kids, but they do have their moments just like everyone else. Like sometimes I think they would fight over air if that were possible. ?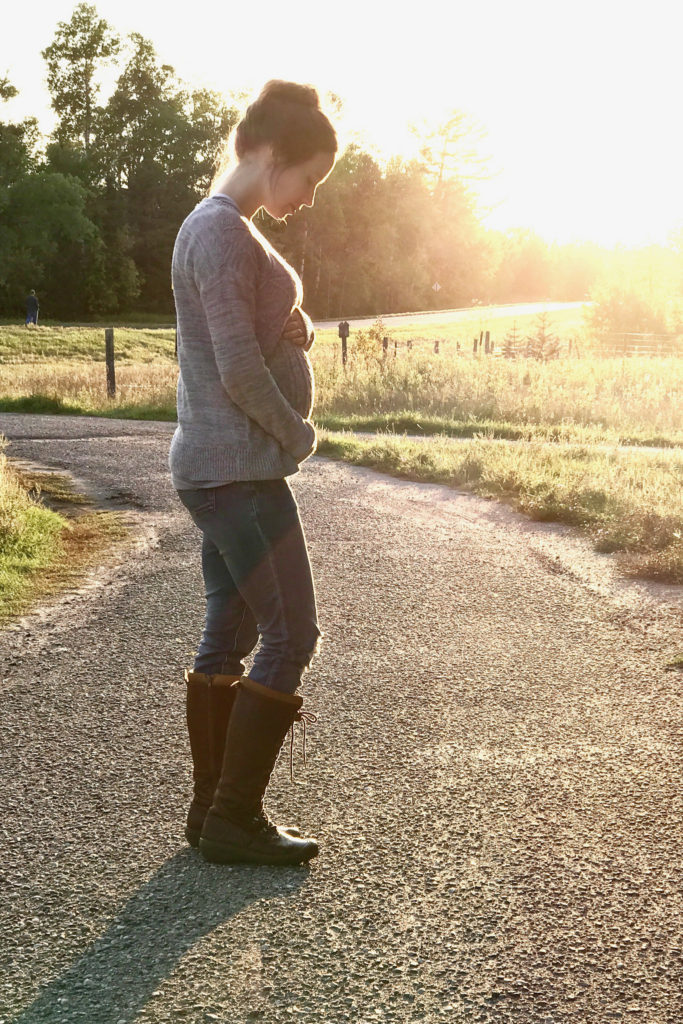 The baby bump is growing! You can read more about how I'm feeling on my personal blog HERE.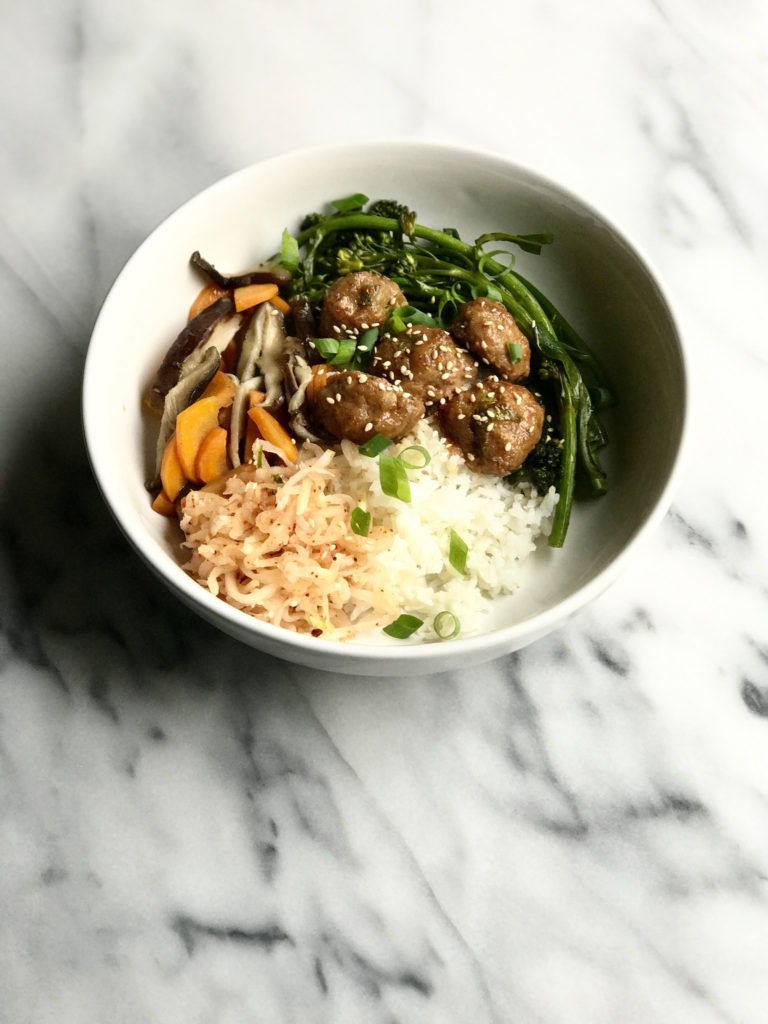 Last night I eked out this supper as our stove died from lack of gas. It was really yummy: teriyaki meatballs with broccolini, sauteed shiitake and carrots, and a spicy radish salad. All on top of a bed of steaming white rice. Mmmm…I think I'm going to have to develop the recipe and share it with y'all!
So there's a peek into our lives lately. Until next time!
xoxo
Erica