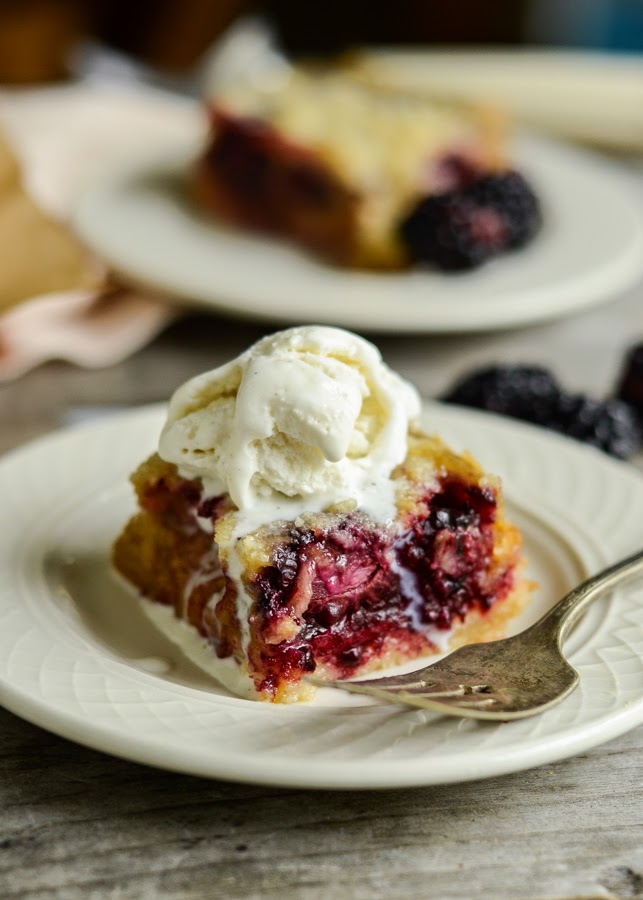 These Blackberry Cobbler Bars are a deliciously irresistible end of summer dessert.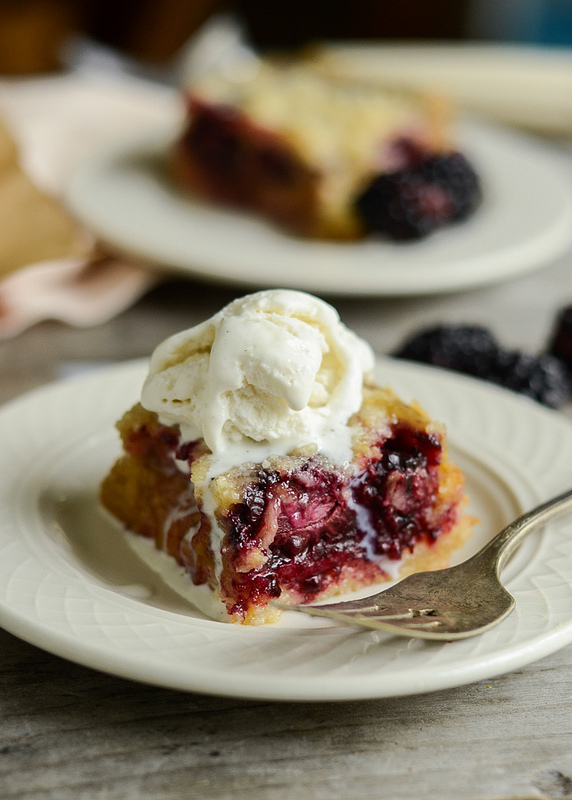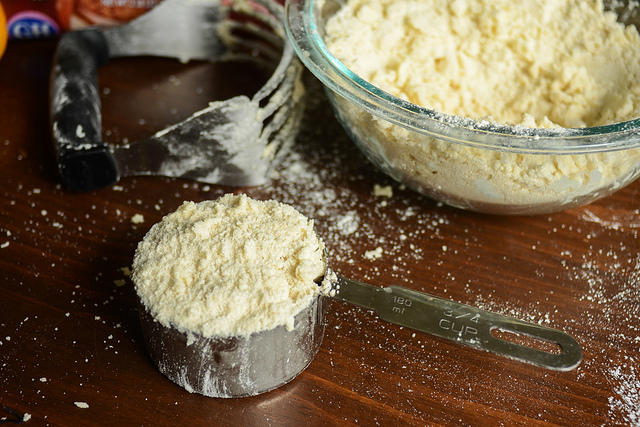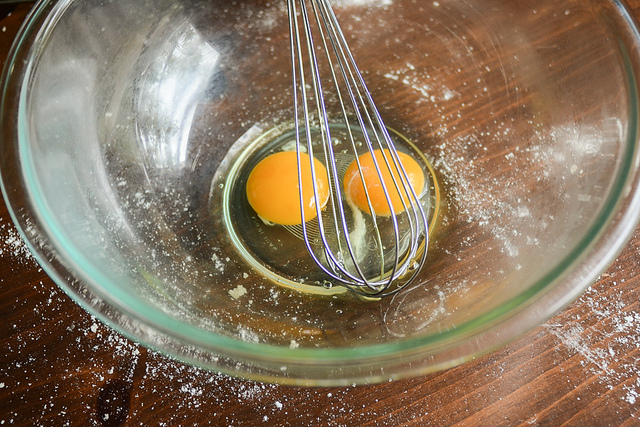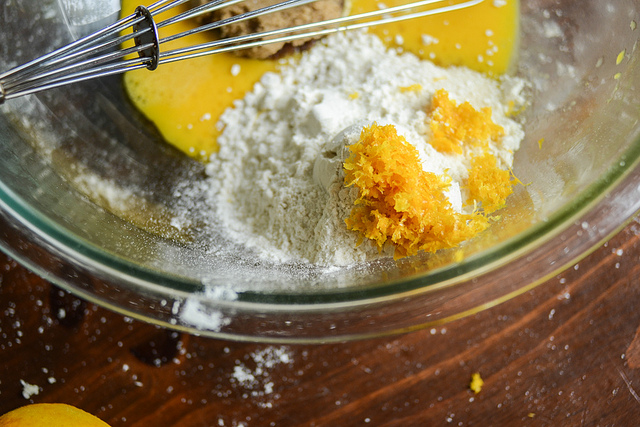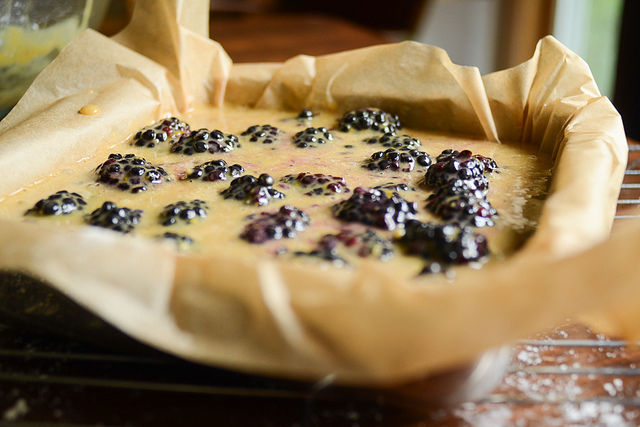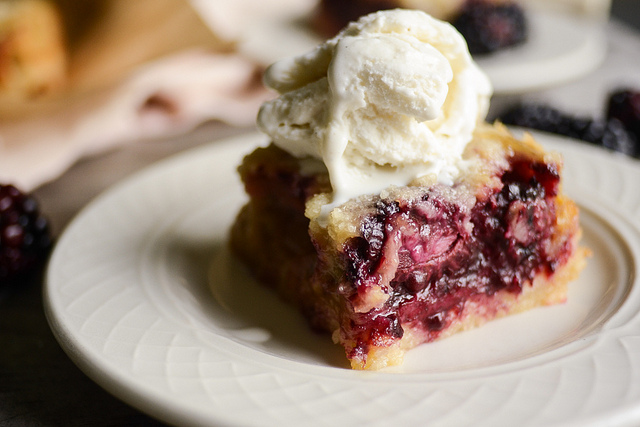 I'm having trouble describing these bars. "Yummy. Really yummy," is all that comes to mind. The cookie-like crust, soft blackberry center, and hint of orange flavor work together to make an irresistibly delicious dessert.
I wish I had a piece right now, still slightly warm, with a scoop of good vanilla ice cream on top.
Make sure to visit the Tasty Kitchen Blog to get my step-by-step photos and the recipe for these Blackberry Cobbler Bars.
More Fruit Desserts: