This Blood Orange Olive Oil Cake is an easy winter dessert bursting with flavor.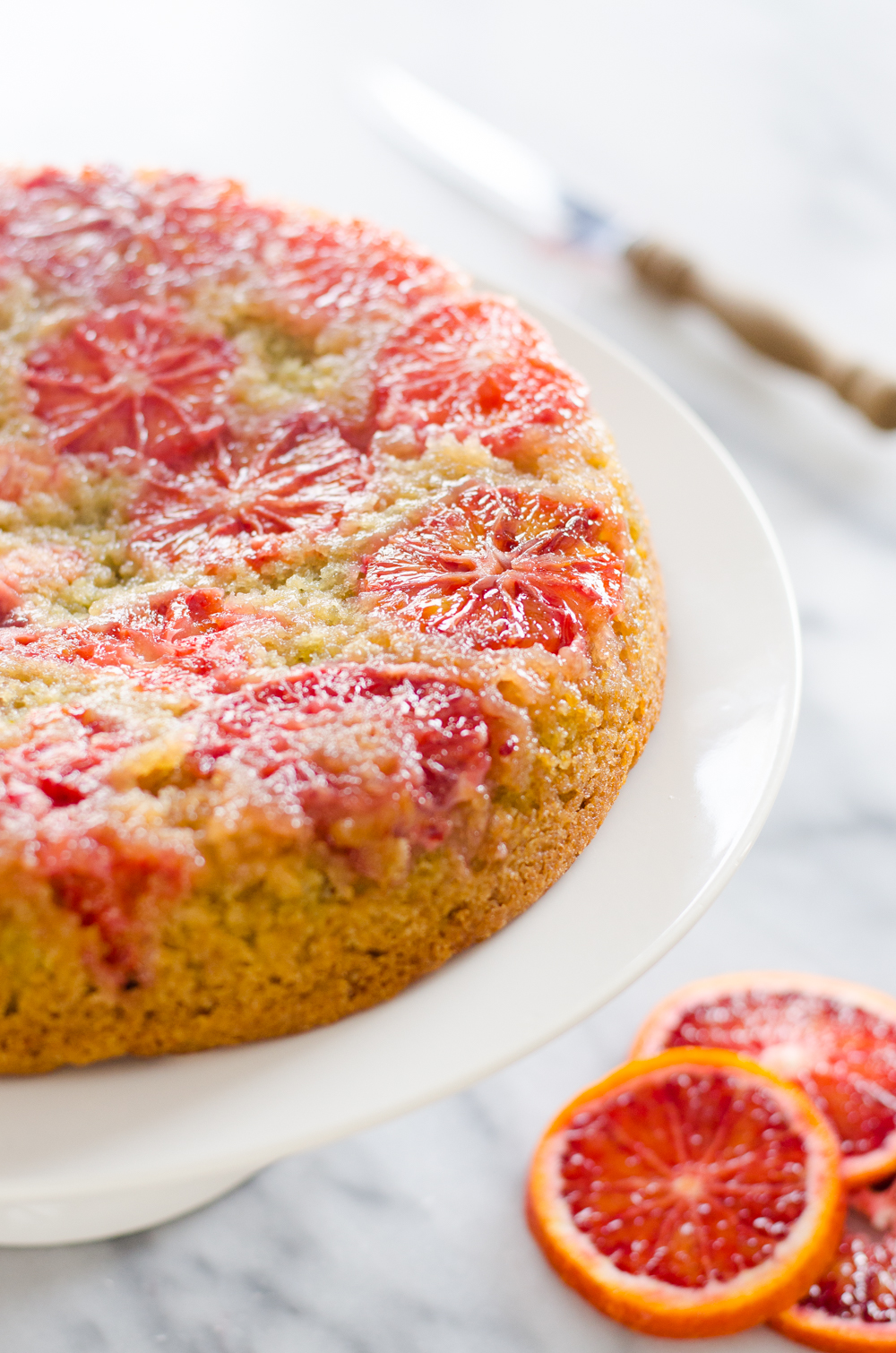 Is it spring yet? Hmmm?
Northern Minnesota weather has been such a tease this year. It was sunny and in the 50s on Sunday, but the forecast this week is in the teens and twenties. Right now it's snowing and blowing outside.
I think my mind and body are just so done with the cold. I'm trying to stay grateful for it all, but I long for warm, bright spring days filled with woodsy walks and flowers.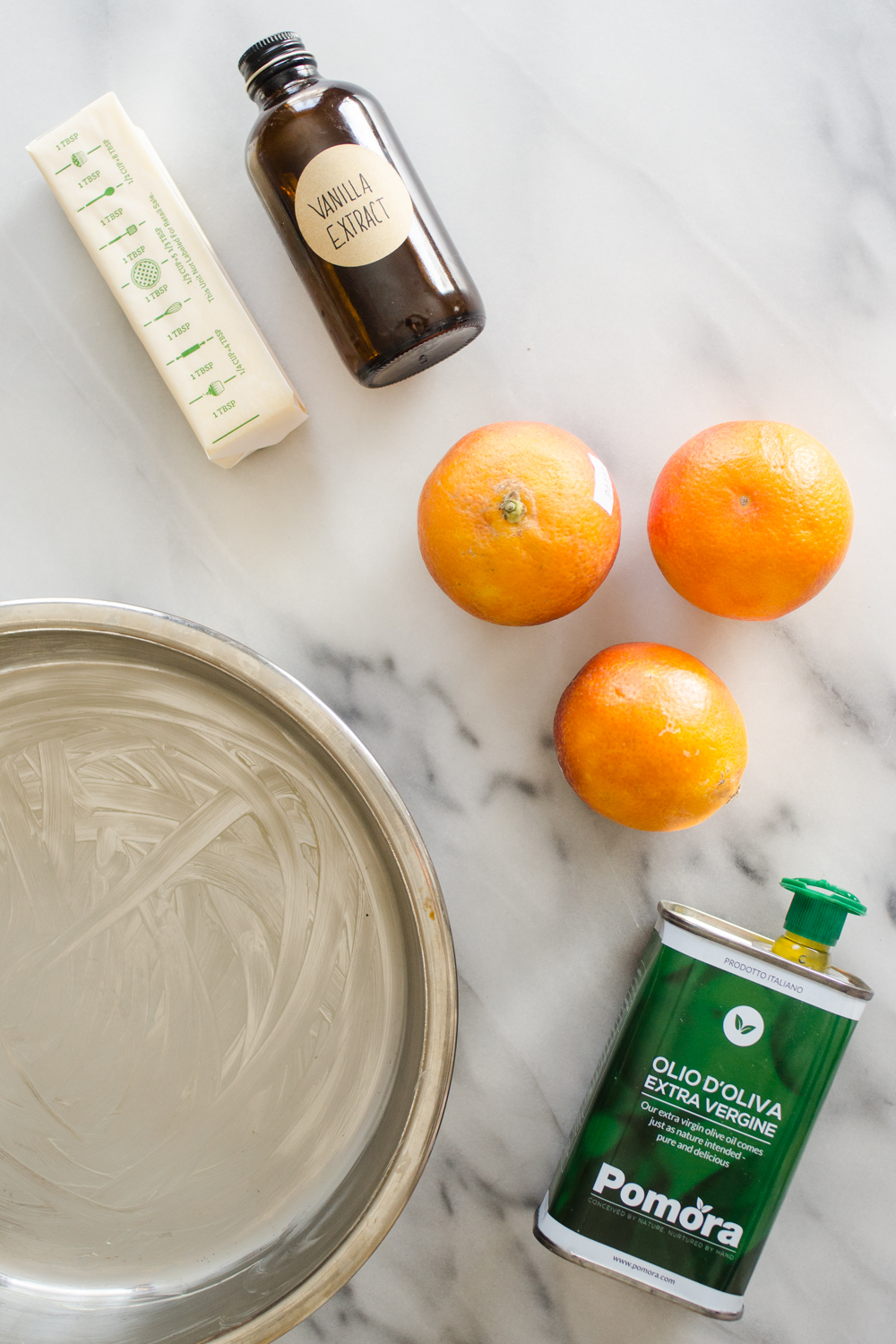 Citrus fruits have become one of the highlights of winter food for me. Their tart-sweet flavor and bright colors make the dreary days more cheerful.
I have long heard of citrus and olive oil pairing well together, and I'll sometimes enjoy orange slices with extra virgin olive oil and fresh-cracked black pepper. Don't knock it 'til you've tried it. I have also seen olive oil cakes for years, and wondered if they were any good.
This winter Pomora sent me some of their olive oils to test out. It was the perfect excuse to pair winter citrus with olive oil in a cake!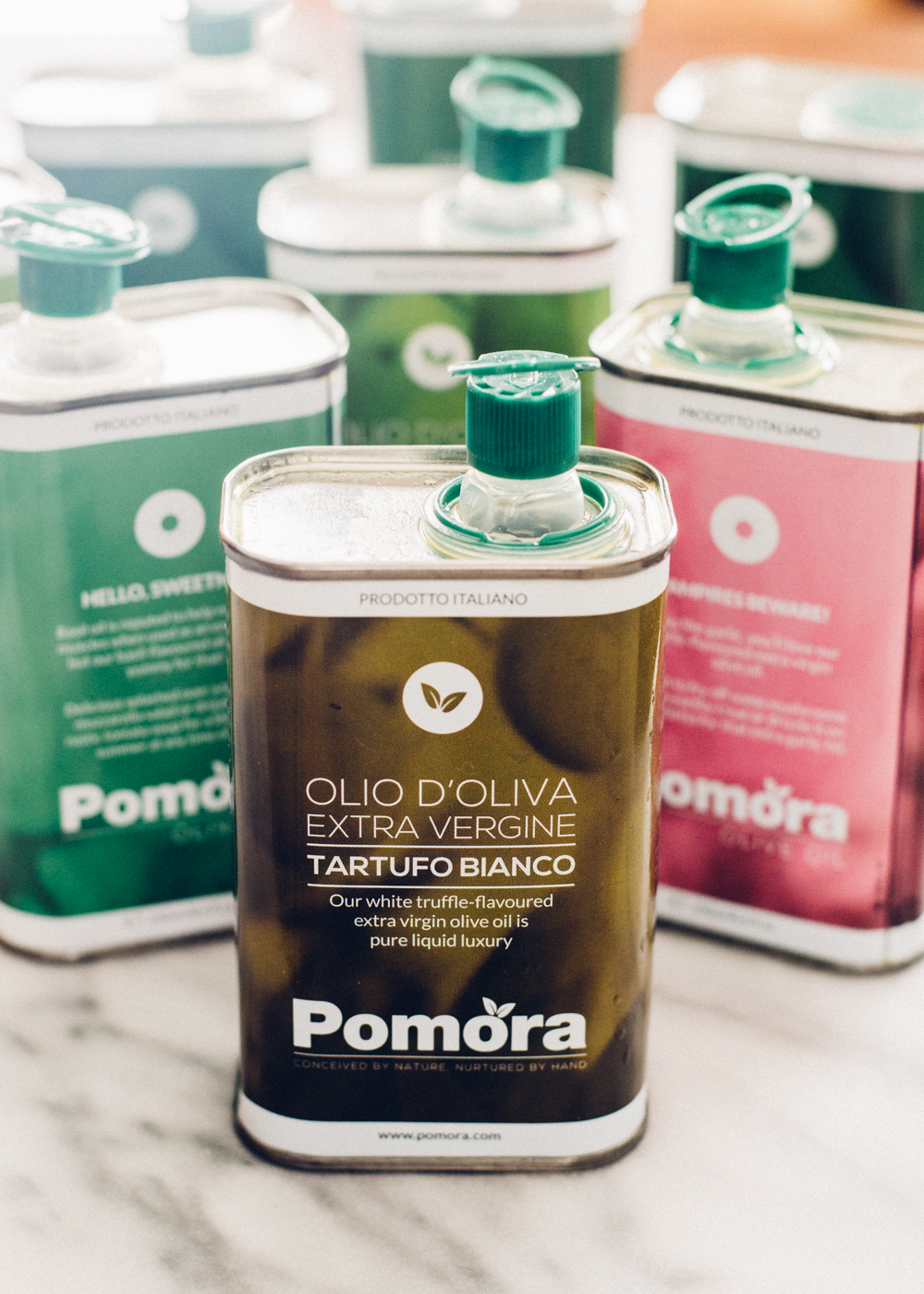 The cool thing about Pomora is they really connect you to their farmers. You actually get to choose from two growers (Antonio and Carmelo) to adopt an olive tree from!
After adoption, you receive 4 shipments of olive oil: 2 flavored, 2 regular. I have to say, despite my initial misgivings, I have really fallen in love with the flavored oils, especially the truffle oil. I made French bread with it, and it was SO. GOOD.
But I digress. About this cake: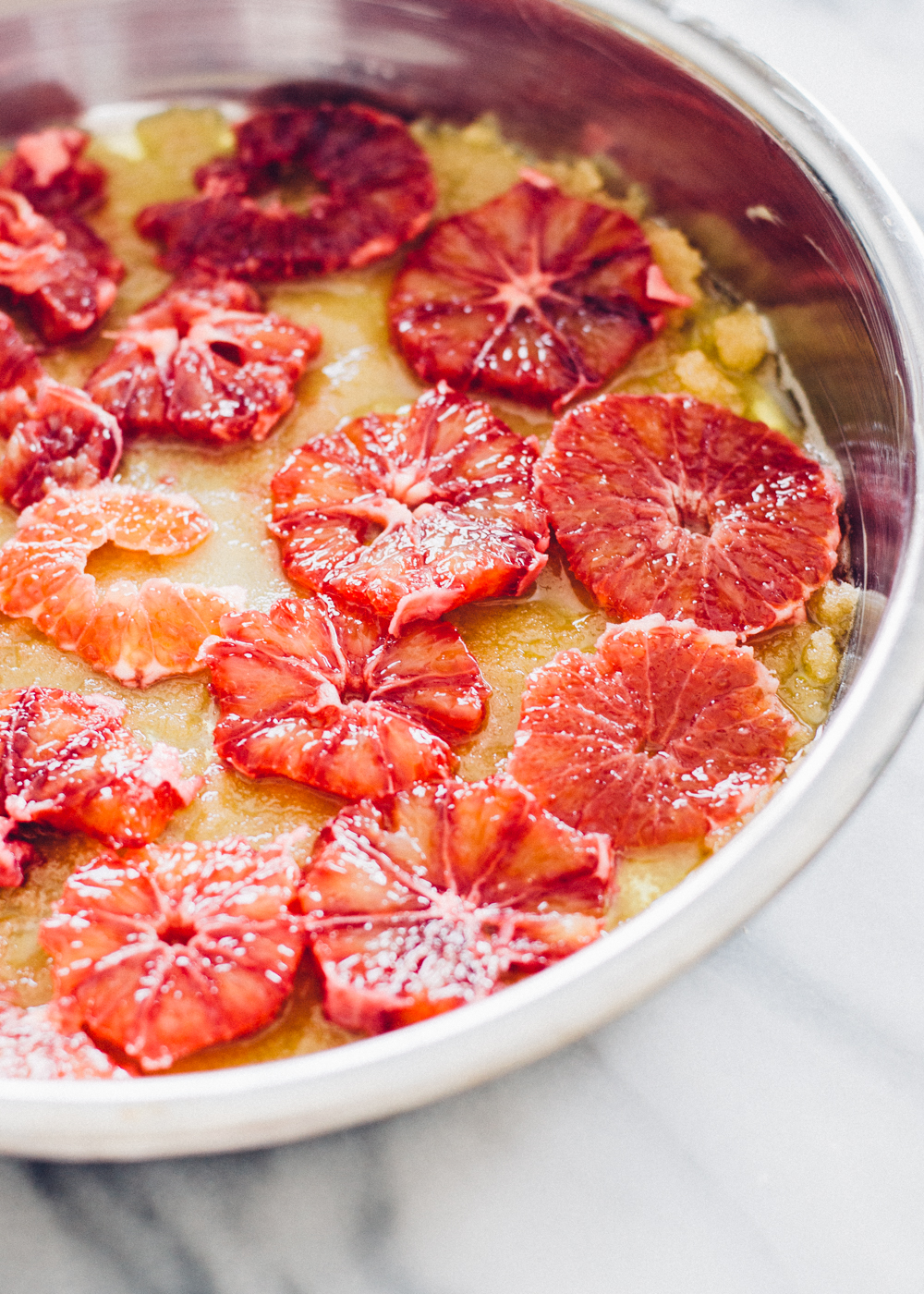 I settled on this blood orange olive oil cake from Hannah Queen's cookbook. Guys, everything I've made from Honey and Jam
has been delicious. If you like seasonal baking, make sure to check it out!
I used the plain extra virgin olive oil from Pomora to lend a robust olive flavor.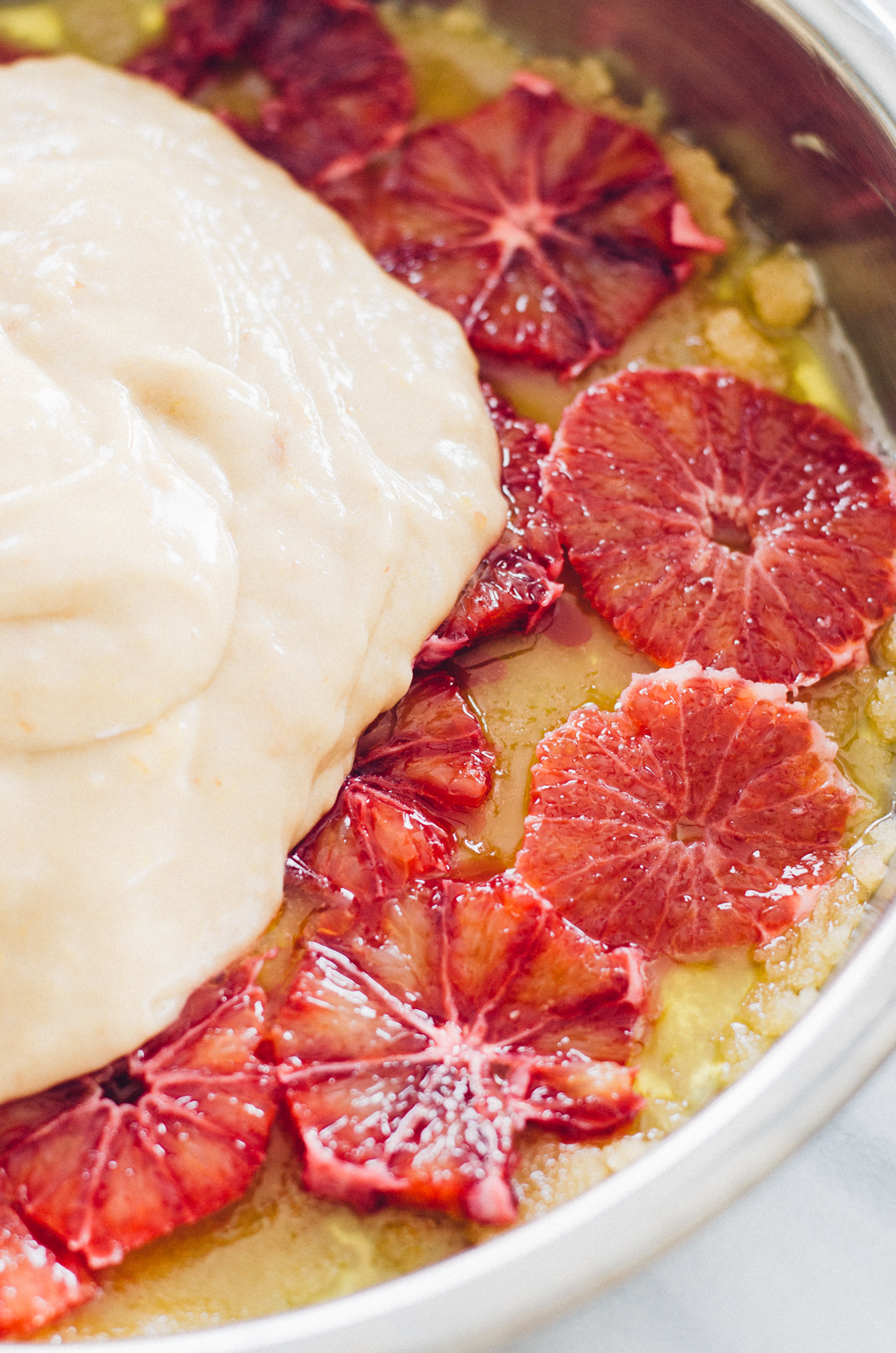 There's something so satisfying to me about upside-down cakes. I think that the flavors from the fruit can be more easily identified than if you were to just mix the fruit right into the batter. And they're so pretty to boot.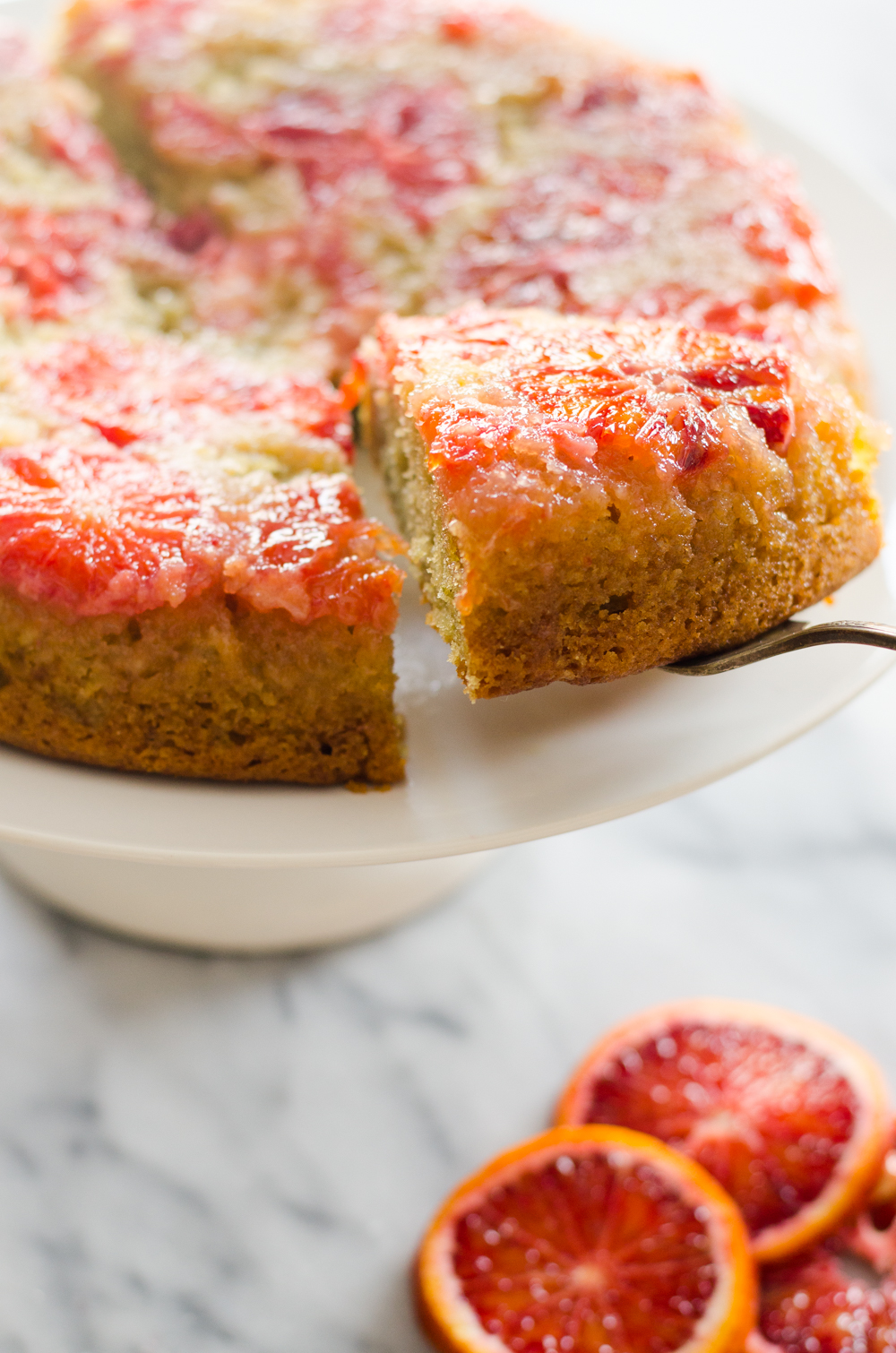 This blood orange olive oil cake was even better than I could have imagined. When I took a bite of the cake still warm from the oven, I knew I had hit on something wonderful.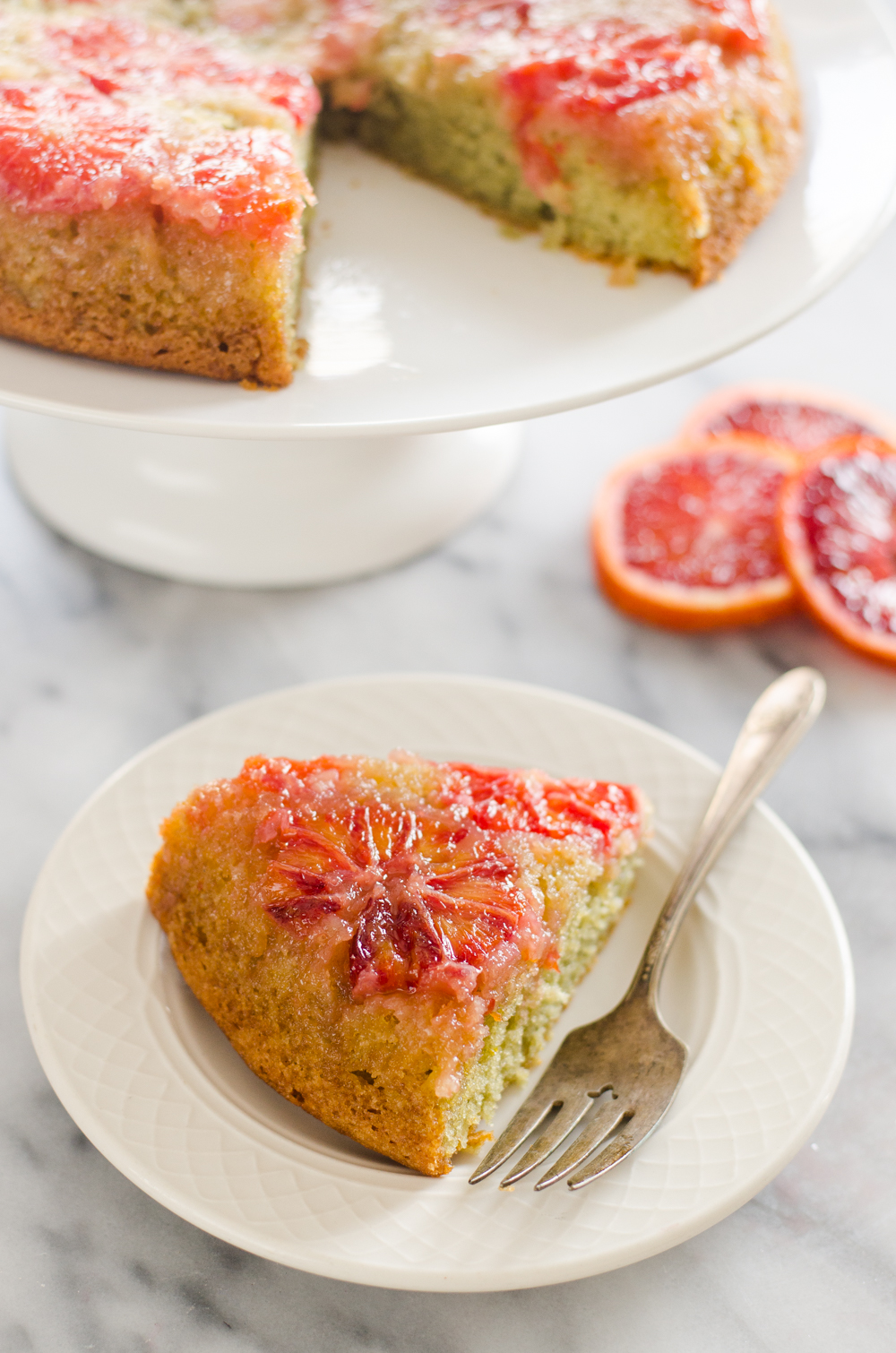 The olive oil flavor is subtle, but definitely present. The cake is moist, but not too dense. And the blood oranges…oh the blood oranges! They taste kind of like fruit loops. In a very, very good way.
I brought this cake to my family's house for a little celebration we were having. I was afraid that it would be too "different" for some of my family member's tastes, but everyone enjoyed it. Reuben kept saying how it was so good, even though he's not usually one for "strange" flavor combinations.
If you can get your hands on some blood oranges, make this olive oil cake. You won't be sorry.
P.S. – Thank you to Esther Smith for suggesting that I make a cake with my olive oil!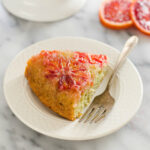 Blood Orange Olive Oil Cake
An easy winter cake bursting with flavor.
Ingredients
- 4 tablespoons grass-fed butter

- 1/3 cup organic cane sugar

- 2 medium organic blood oranges

peeled & sliced thin

- 2/3 cup organic cane sugar

- 2 eggs

- 1/2 cup extra virgin olive oil

- 1 teaspoon pure vanilla extract

- Zest & juice of 1 organic blood orange

- 1 1/2 cups organic unbleached all-purpose flour

- 1 teaspoon aluminum-free baking powder

- 1/2 teaspoon baking soda

- 1/2 teaspoon real salt
Instructions
Preheat your oven to 350 degrees F and butter a 9-inch cake pan. Set aside.

In a medium saucepan, melt the butter. Add the 1/3 cup cane sugar and cook & whisk until well combined. Pour into the prepared cake pan and place the orange slices on top of the butter/sugar mixture.

In a medium bowl, whisk together the remaining 2/3 cup cane sugar, eggs, oil, vanilla extract, orange juice, and orange zest.

In a large bowl, whisk the dry ingredients: flour, baking powder, baking soda, and salt. Add the wet ingredients to the dry ingredients and mix gently only until combined (no more streaks of flour are visible).

Pour the batter over the orange slices in the pan and spread out evenly to the edges. Bake for about 30 minutes, or until a toothpick inserted in the middle comes out clean. Start checking 5 minutes early.

Allow cake to cool in the pan on a rack for 15 minutes. Turn out onto a cake stand or serving plate. It's heavenly if you eat it when it's warm. A dollop of whipped cream would be perfect.
Recipe Notes
NOTE: I reduced the sugar by almost half, and it was just right. If you like things sweeter, or if your blood oranges are sour, you might wish to increase the sugar a bit.
Recipe adapted from Honey & Jam
Many thanks to Pomora for providing me with their scrumptious olive oil. They are to blame for my developing truffle obsession! All opinions are of course my own. If you click on a link and purchase some olive oil, I will earn a commission. Thank you for helping to keep Buttered Side Up running!