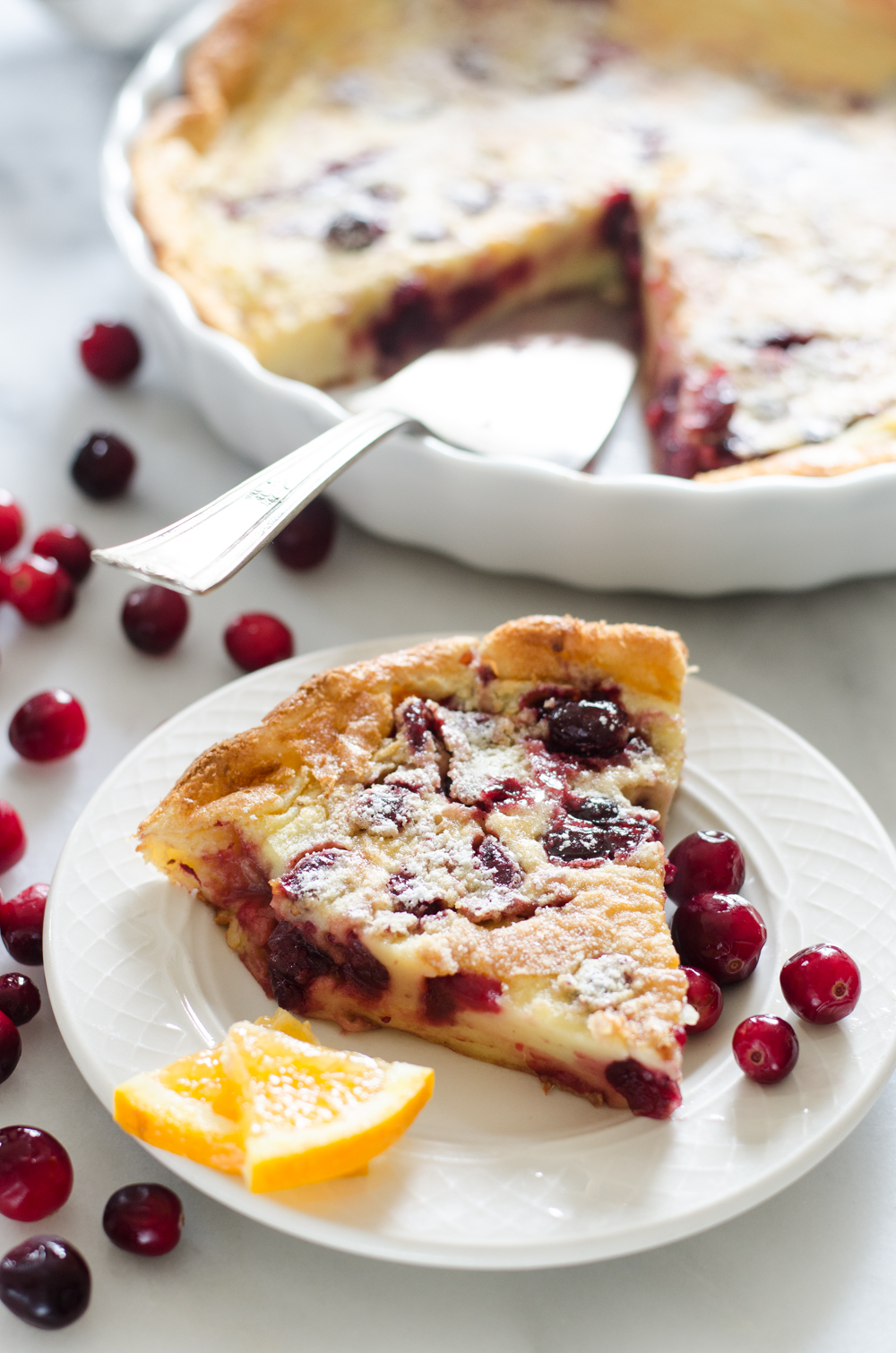 Hey, friends! How is your November going?
I'm BEYOND excited for Christmas this year, but I don't want it to overshadow fall and Thanksgiving. Fall is a tiny blip as it is, so I want to savor it. Do you feel like that, or are you pulling out the Christmas decorations in October?
I feel like I haven't sipped nearly enough mugs of cinnamon tea, gone on enough sunny afternoon strolls, or baked enough Thanksgiving-themed things for y'all (I can say y'all since my mum is from Missouri, right?).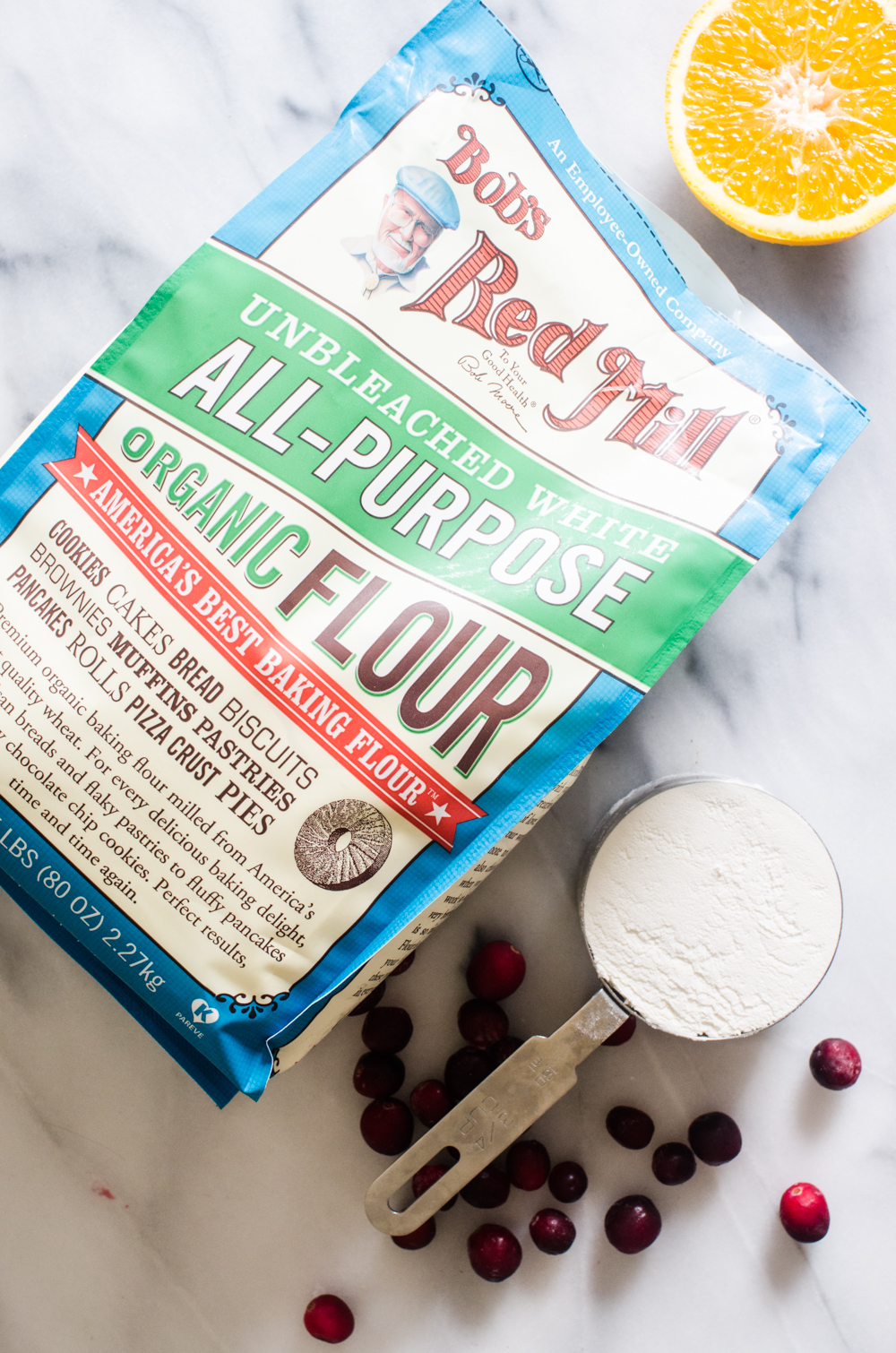 This may surprise some of you, but I don't use whole wheat flour for baking any more. From research that I've done, unless you properly prepare whole grains to remove phytic acid (an anti-nutrient), you might as well use white flour. The bran in whole grains also contains other plant toxins (such as lectins). In traditional cultures, people would actually sift whole grain flour to remove some of the bran.
If you're looking for a great versatile, all-rounder flour for your holiday baking, Bob's Red Mill's got you covered.
Their Organic Unbleached White Flour is freshly milled from Organic hard red wheat. Both the bran and the germ have been removed leaving the endosperm that is made into white flour.
I personally think that the occasional treat made with organic all-purpose flour won't harm you. Just be careful for flours that are enriched with synthetic vitamins! Bob's Red Mill Organic All-Purpose Flour contains zero additives. Just one ingredient: Hard red wheat. Win!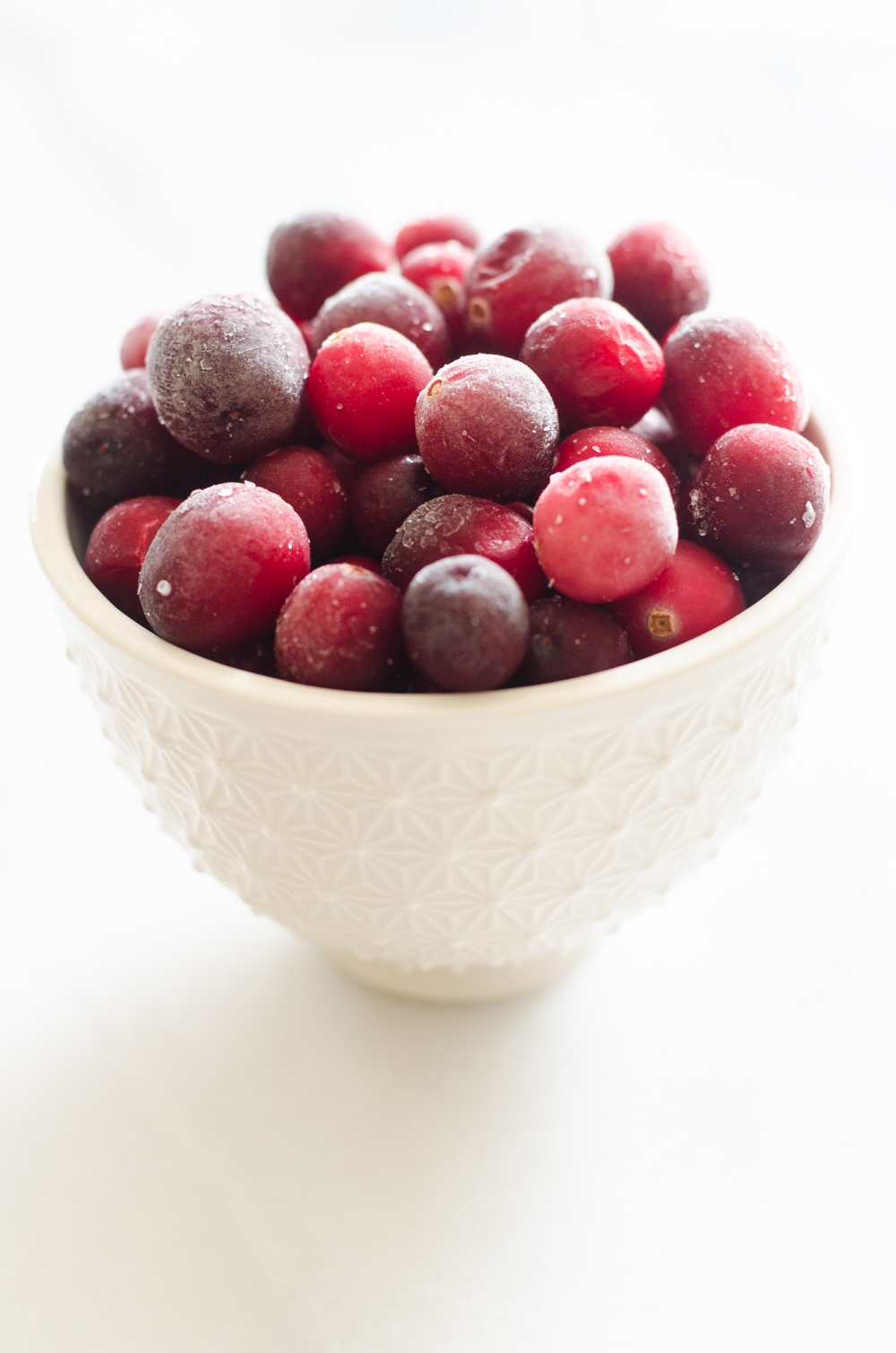 But about this Cranberry Clafoutis.
There is no fruit that screams holiday to me quite like cranberries. I used to think that they were reserved for Thanksgiving alone, but in recent years I've come 'round to the opinion that it's perfectly acceptable to serve cranberry sauce at Christmas dinner as well. I mean, why not enjoy such a delicious condiment as much as possible?!
So I decided to make y'all (there I go again) a holiday dessert incorporating cranberries!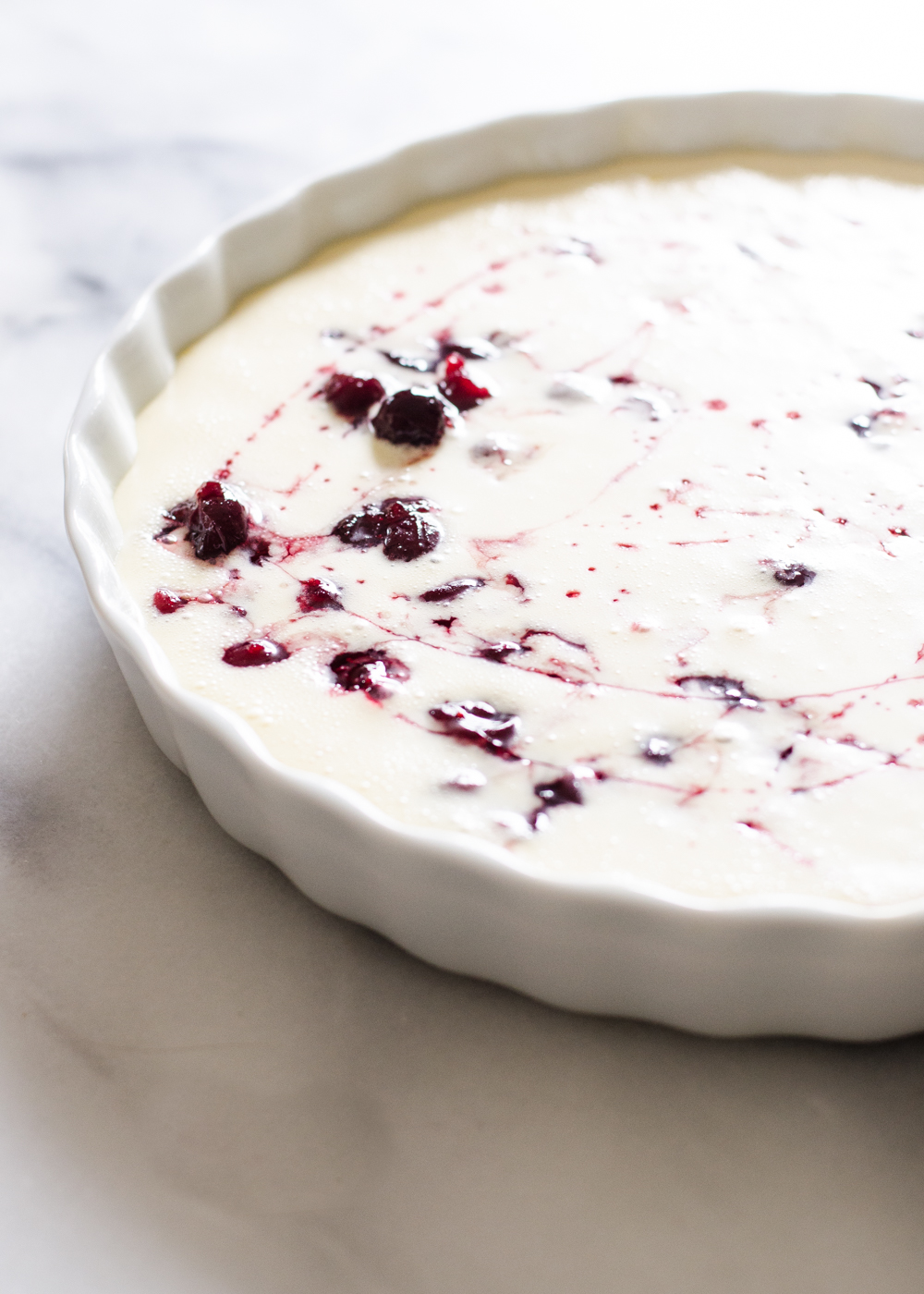 I don't know about you, but any recipe that includes the phrase "place all ingredients in a blender" makes me extremely likely to want to make it. For some reason it just makes it seem so doable.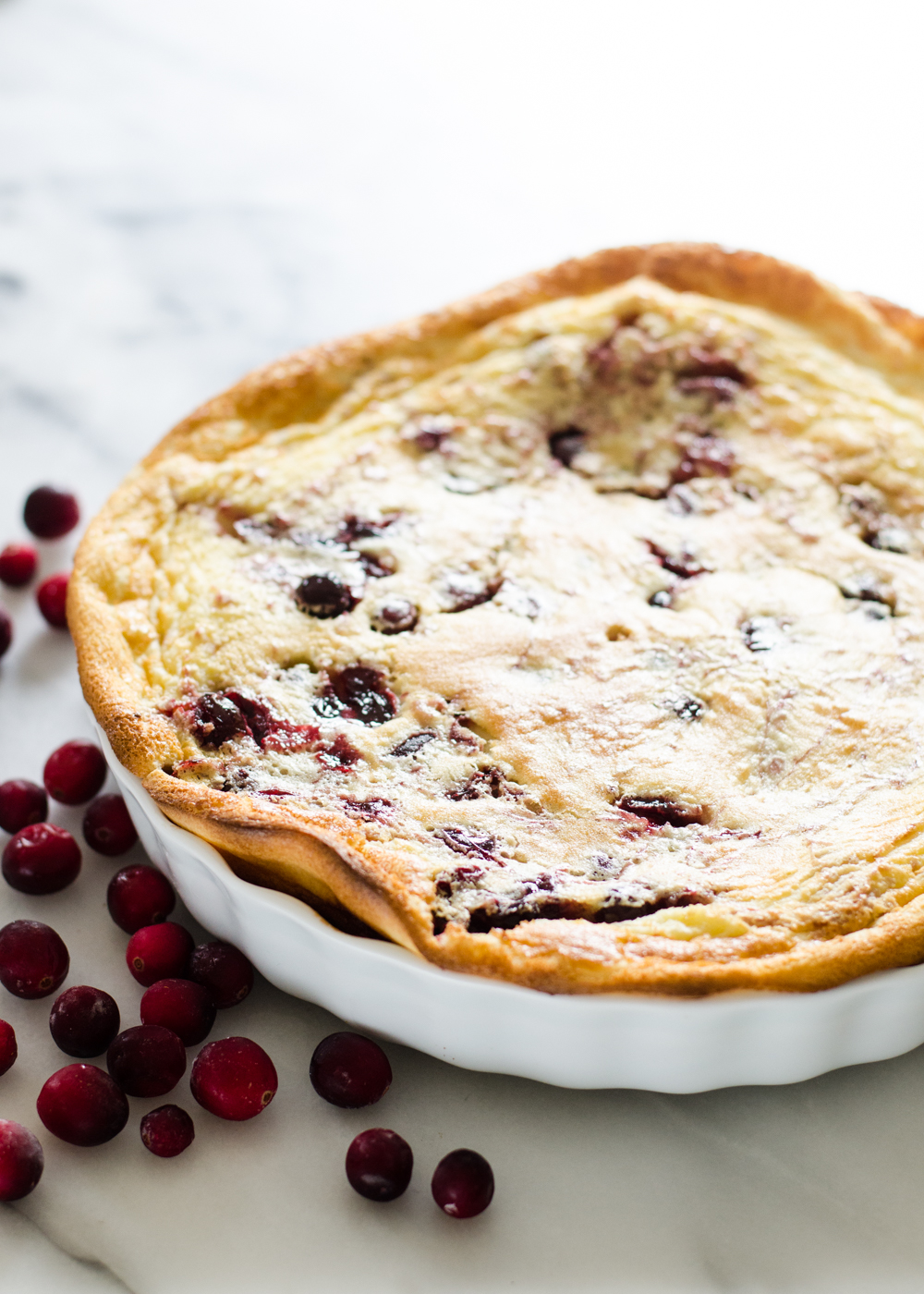 This cranberry clafoutis comes together so effortlessly. Simply simmer cranberries, cane sugar, and water for 10 minutes to make the sauce, mix all of the batter ingredients in a blender, pour into a pan, and bake!
You can make it even easier by using up leftover cranberry sauce from your Thanksgiving feasting (just make sure you're using the whole-berry variety).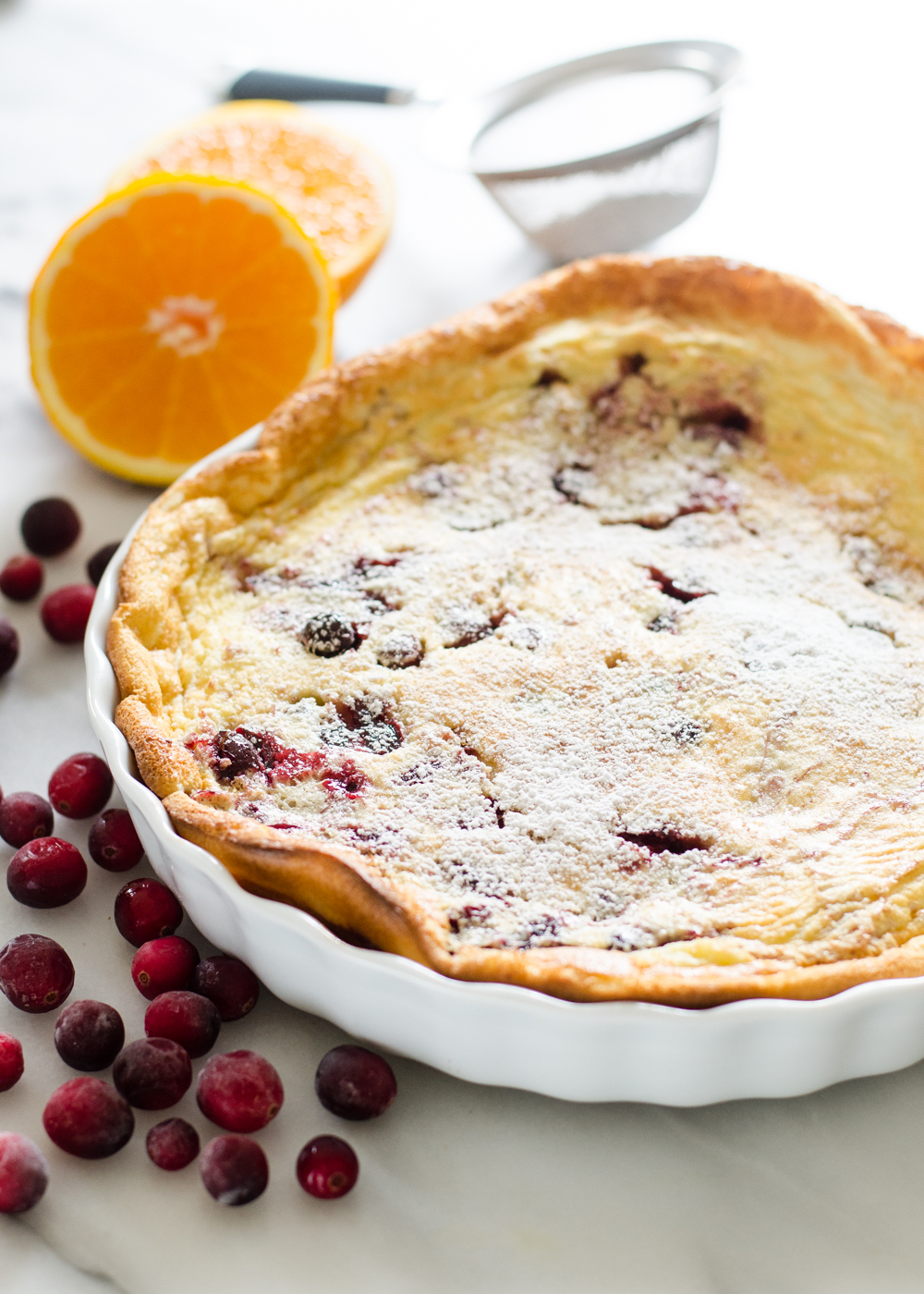 Serve with a dusting of powdered sugar to make it extra purty.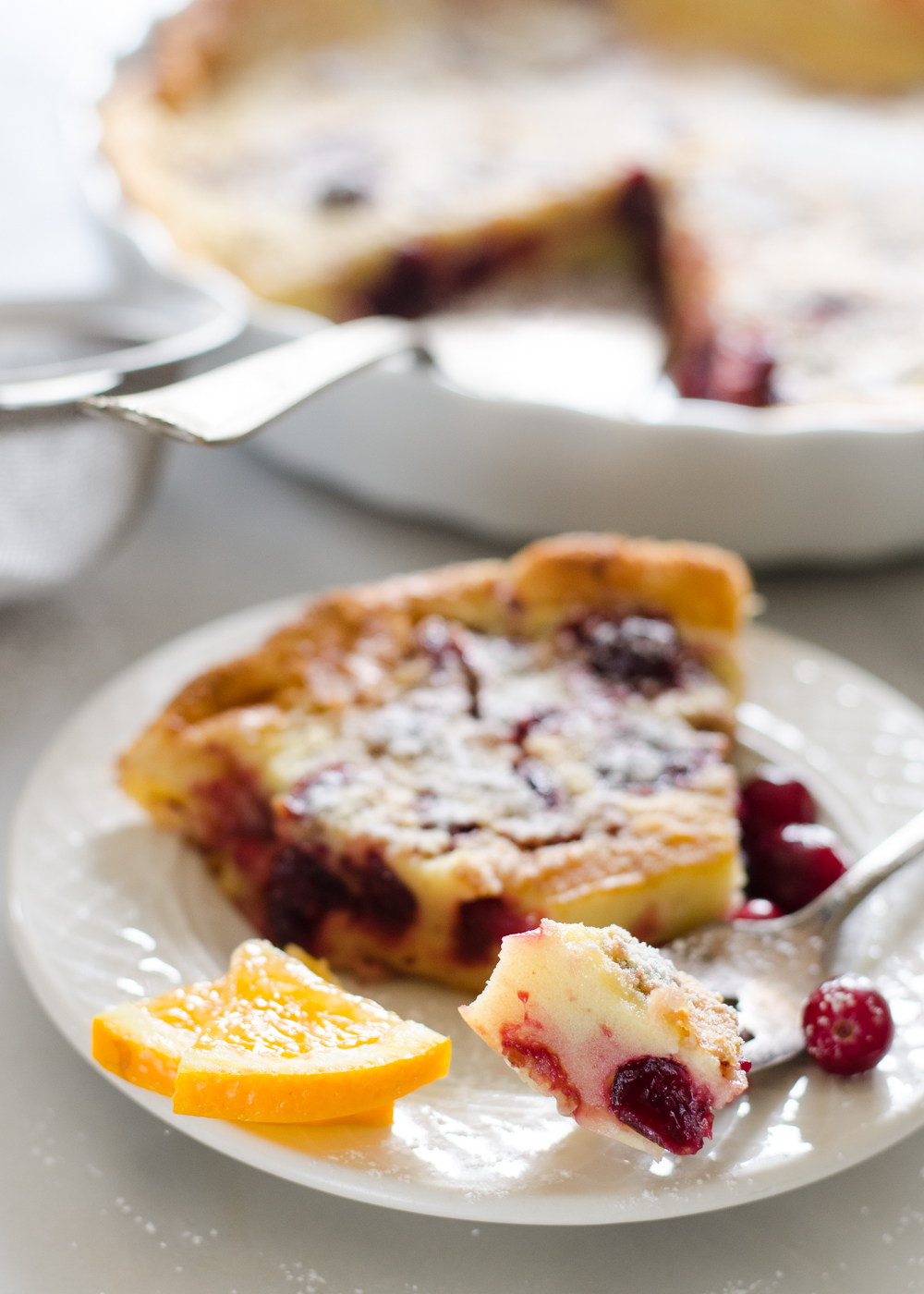 This cranberry clafoutis is quite rich from the milk, butter, and eggs in the batter, but the cranberries and orange lend just the right amount of sweetness and acidity. Make this for Thanksgiving breakfast, or bake in a pie dish and serve in lieu of pie.
Oh, and if you're interested in trying out Bob's Red Mill Organic All-Purpose Flour for yourself, make sure to grab yourself a coupon!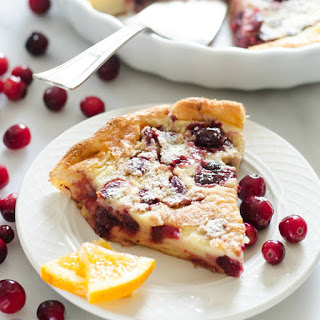 Cranberry Clafoutis
By Erica Kastner, adapted from Honey and Jam
A classic clafoutis gets a holiday spin with cranberries and orange.
Prep Time: 15 minutes
Cook time: 30 minutes
Yield: 6 servings
PRINT
Ingredients:
For the cranberries:
– 1 1/2 cups fresh or frozen cranberries
– 1/3 cup rapadura or cane sugar
– 1/3 cup water
For the batter:
– 1 cup grass-fed/organic/local whole milk
– 3/4 cup Bob's Red Mill organic all-purpose flour
– 2 tablespoons grass-fed butter, melted
– 1/2 cup rapadura or cane sugar
– 4 local/organic/pastured eggs
– 1/2 teaspoon salt
– 1 teaspoon pure vanilla extract
– 1 teaspoon orange extract, or 1 tablespoon zest from an organic orange
– powdered sugar and whipped cream, for serving, optional
Instructions:

For the cranberries:
Place the cranberries, sugar, and water in a small saucepan. Bring to a simmer and simmer for 10 minutes. Remove from heat.
For the batter:
Preheat oven to 400 degrees F (205 C). Butter a 10-inch baking dish, pie pan, or cast iron skillet.
Place all batter ingredients in a blender and blend until completely smooth. Pour into prepared pan. Spoon the cranberries over top, distributing as evenly as possible, and drizzling the juices over top.
Bake in preheated oven until golden brown and a toothpick inserted in the center comes out clean, about 30-40 minutes. Remove from oven. The clafoutis will rise high while it bakes and sink back down as it cools.
Serve warm with a dusting of powdered sugar and whipped cream.


I was selected for this opportunity as a member of CLEVER and the content and opinions expressed here are all my own.