Here's a little Whole Foods Haul for y'all (sorry, I had to do it).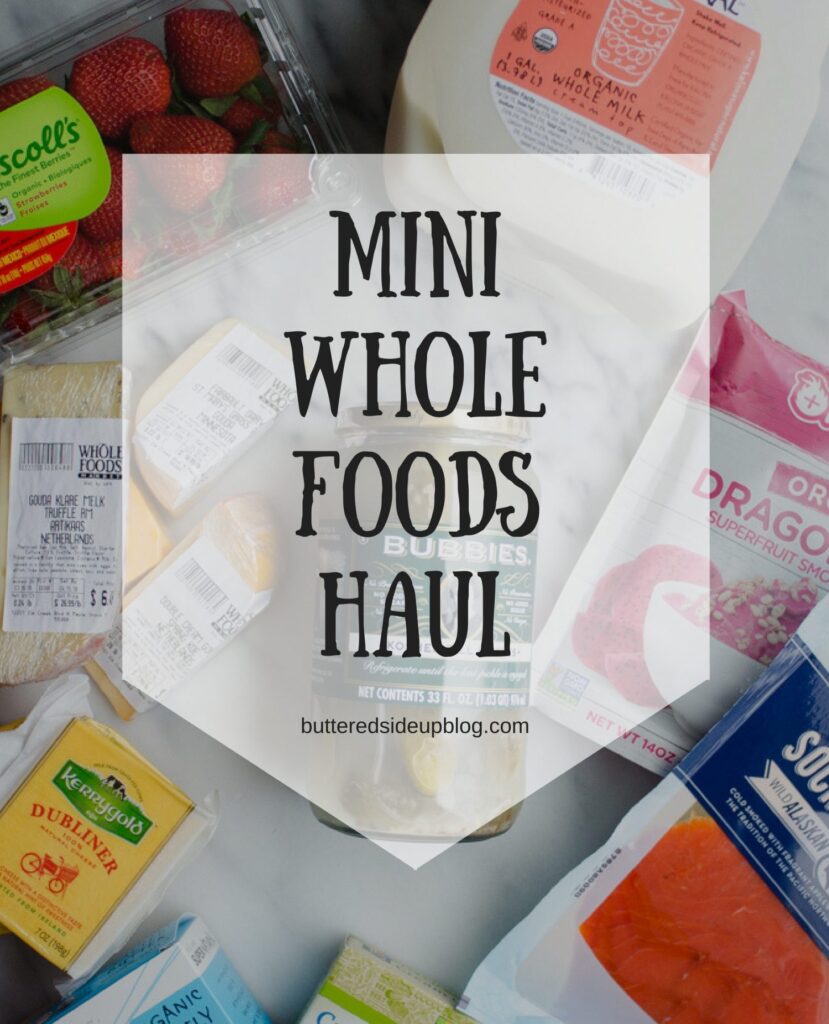 A couple weeks ago Reuben and I made a trip to the cities for a dentist appointment (don't ask). Of course I had to make a stop at Whole Foods in Maple Grove. Some of their prices are a bit high, but others are SO much better than up north.
I decided to do a little grocery haul for you guys since I got some fun stuff.
Whole Foods Grocery Haul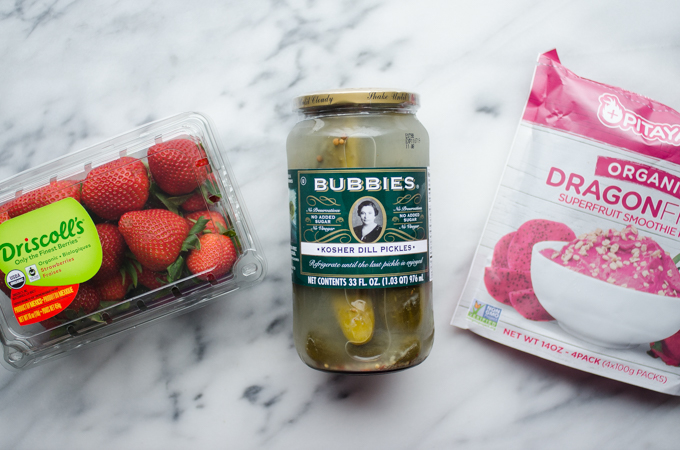 Fruits and Veggies:
Organic strawberries were on sale for $3.99, so of course I had to pick some up. Bubbies pickles are a better deal down in the cities, so I grabbed a jar. After reading Emily's post about dragon fruit smoothies, I had to get a package since I don't think our stores carry it.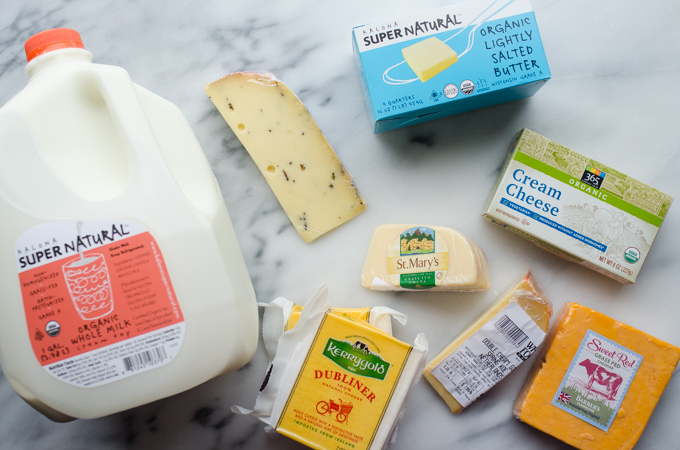 Dairy:
Kalona milk is an insanely good price in the cities (at least compared to our small town). Kalona butter is also much more affordable ($6.99/lb vs about $10). Cream cheese was also a good price, and Kerrygold Dubliner was on sale for $3, which is cheaper than at Walmart. I went a little crazy on the cheese because Whole Foods has amazing, unique cheeses that I can't get as easily up here. So I got some truffle cheese, double cream gouda, St. Mary's gouda (can you tell I love gouda?), and sweet red cheddar.
Oh my. If you can ever get your hands on red cheddar, DO IT. It's the best cheese I've ever eaten. I'm getting 3 next time we go to Whole Foods.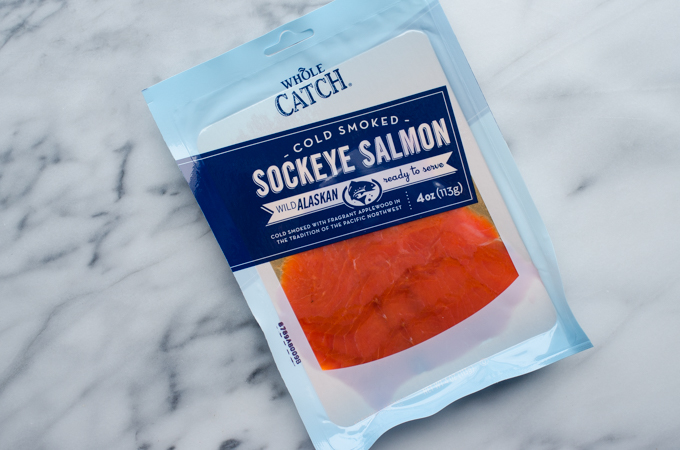 MEAT:
I got a package of Whole Foods brand smoked wild salmon.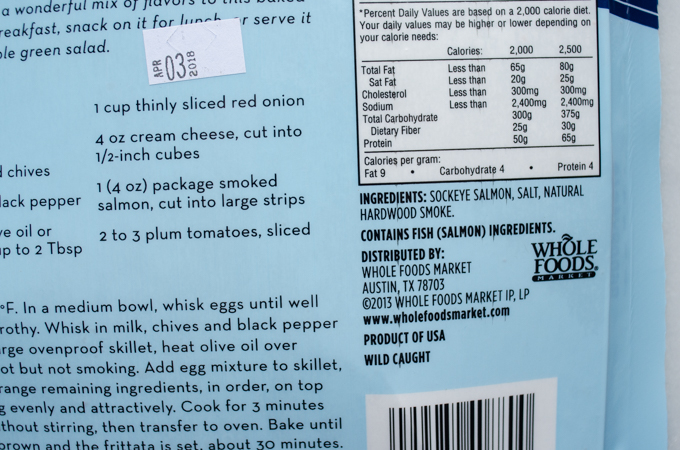 I was really impressed with the ingredients: no sugar!
So that's my mini Whole Foods grocery haul! What are your favorite things to get at Whole Foods? What do I need to get next time I go?
PS: You can read the rest of my grocery hauls here.