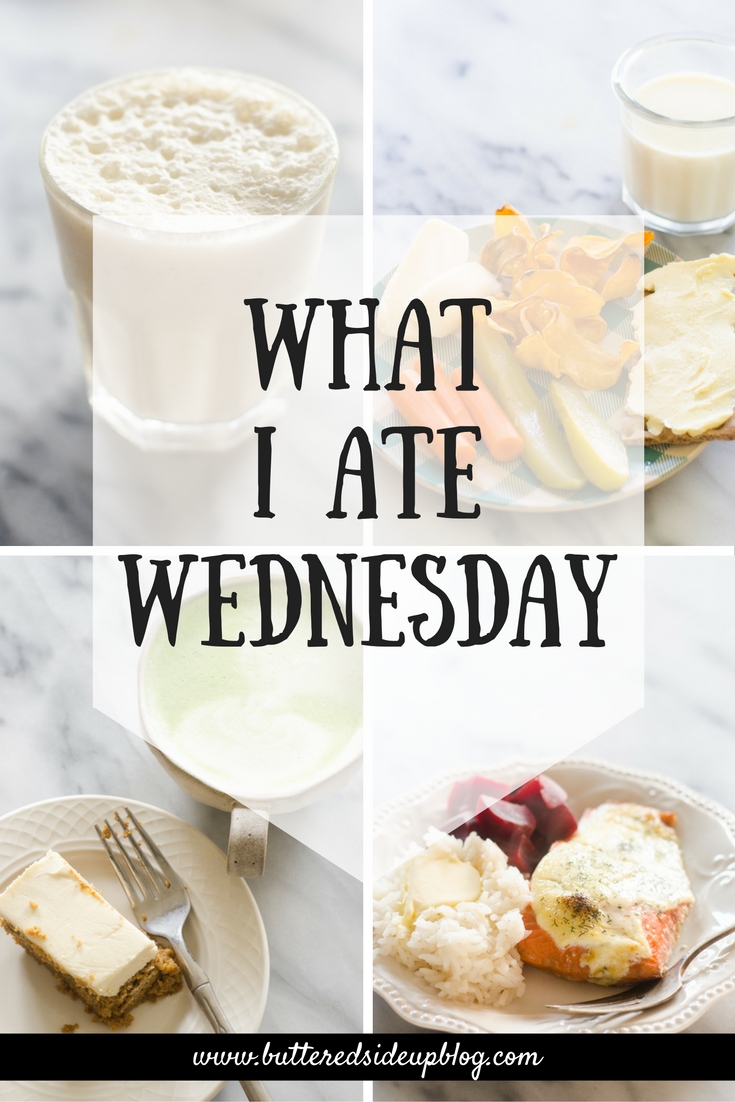 Last Wednesday I was busy taking care of my sister after she had her baby. So I wasn't able to photograph my What I Ate Wednesday on an actual Wednesday like I had planned.
So here's what I ate last Thursday: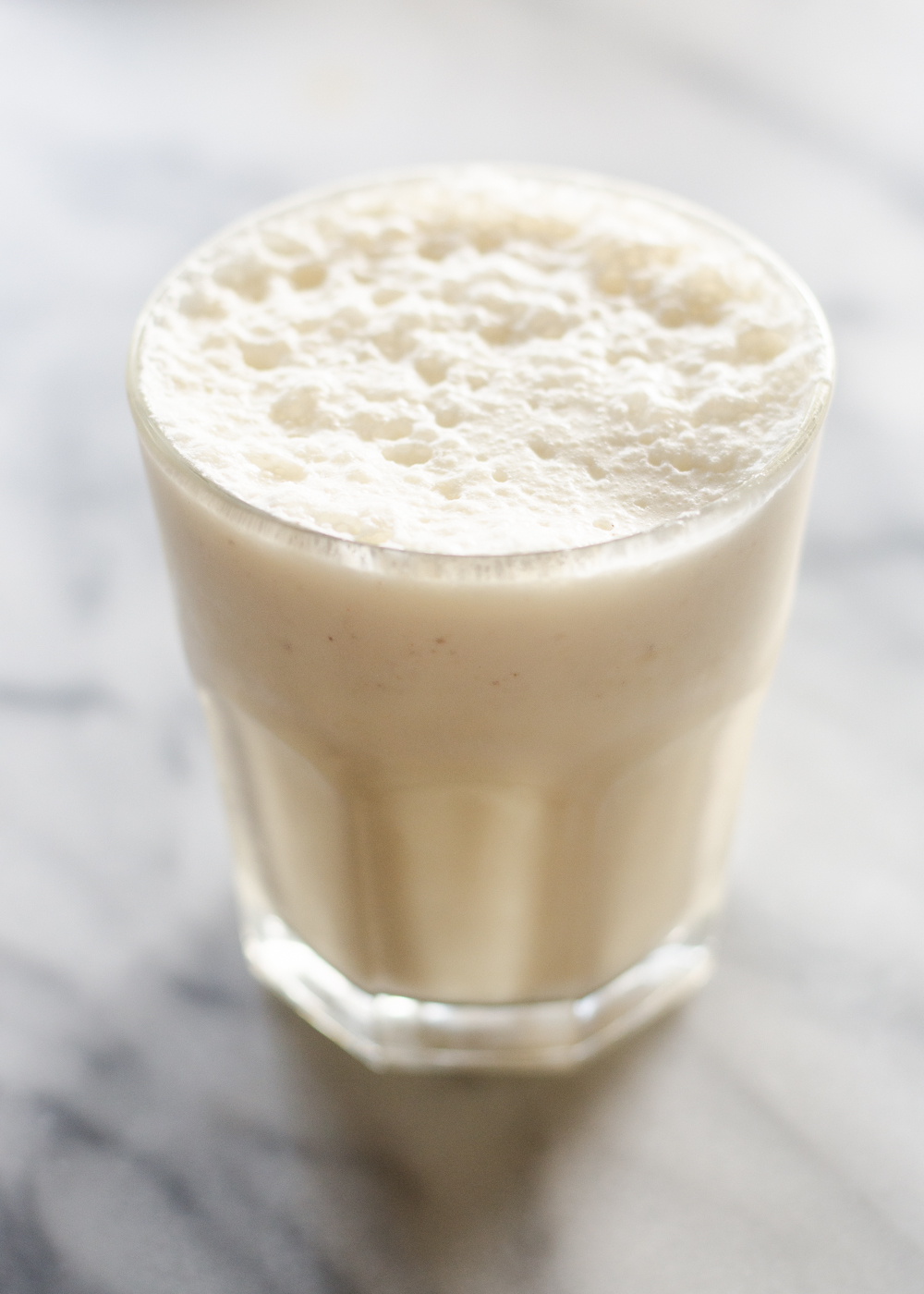 BREAKFAST
Eggnog smoothie: frozen banana, whole milk, cream,
collagen peptides
, vanilla extract, and 2 pinches of nutmeg. I love this smoothie.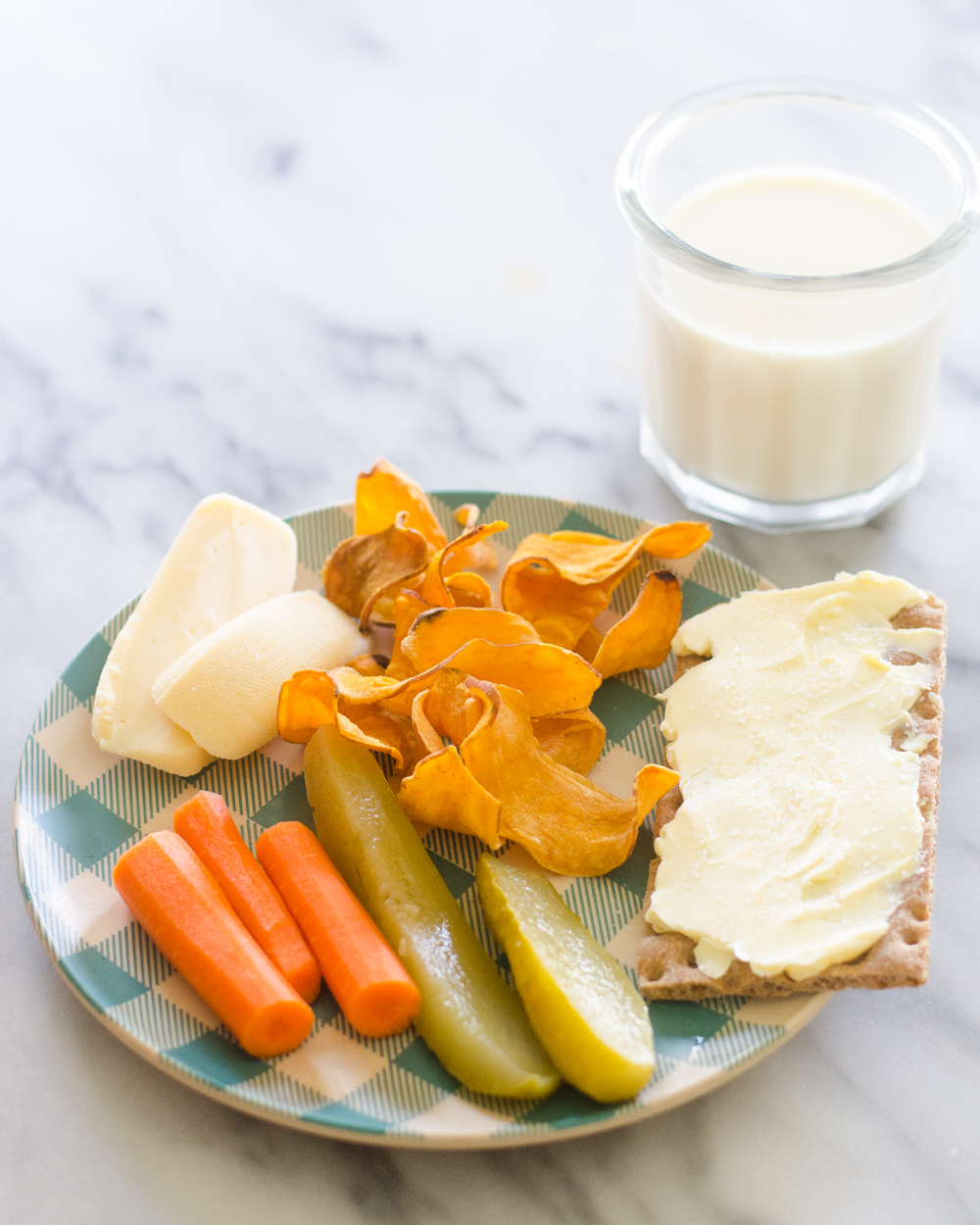 LUNCH:
Wasa sourdough cracker spread with Kerrygold butter (I only had unsalted butter so I added some Himalayan salt. Mmmmm…), homemade lacto-fermented pickles, organic carrots, Gouda cheese,
Jackson's Honest sweet potato chips
, and a glass of whole milk.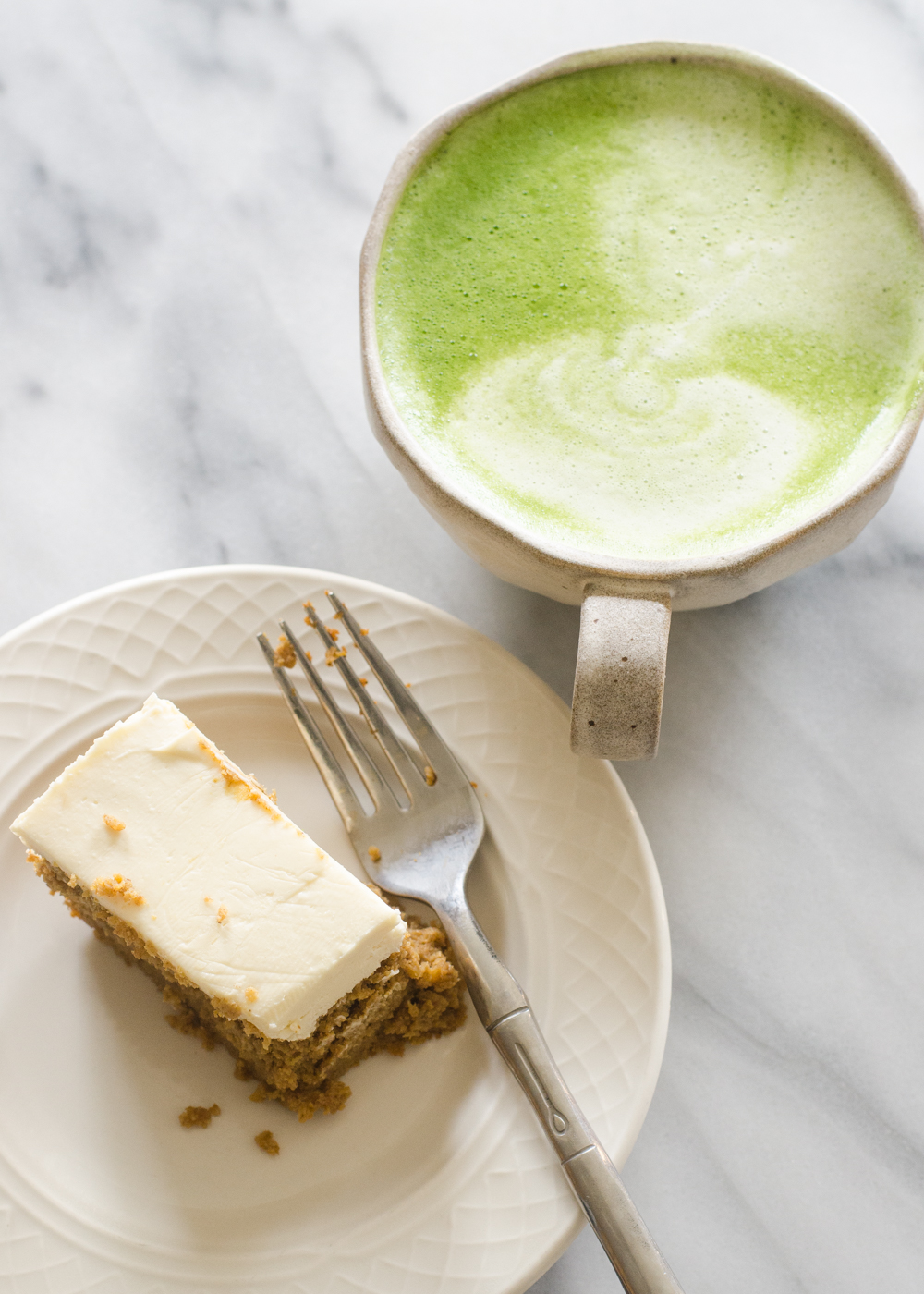 SNACK:
Unsweetened Matcha latte and pumpkin cake with cream cheese frosting.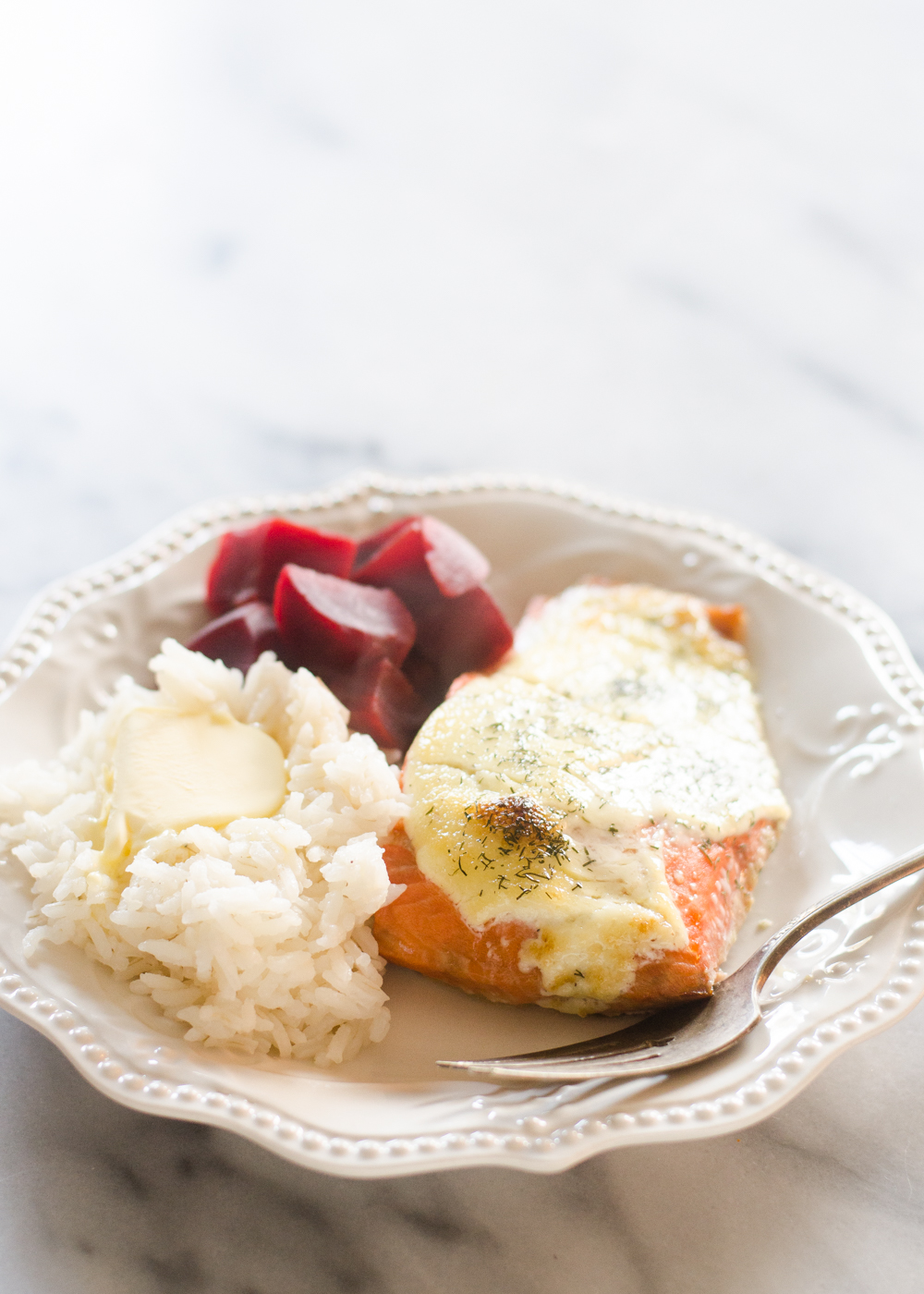 SUPPER:
Wild mayo salmon, bone broth rice topped with Kerrygold butter, and boiled beets. Guys, I've been a beet hater my whole life. But I decided to give them another chance. And they were really okay!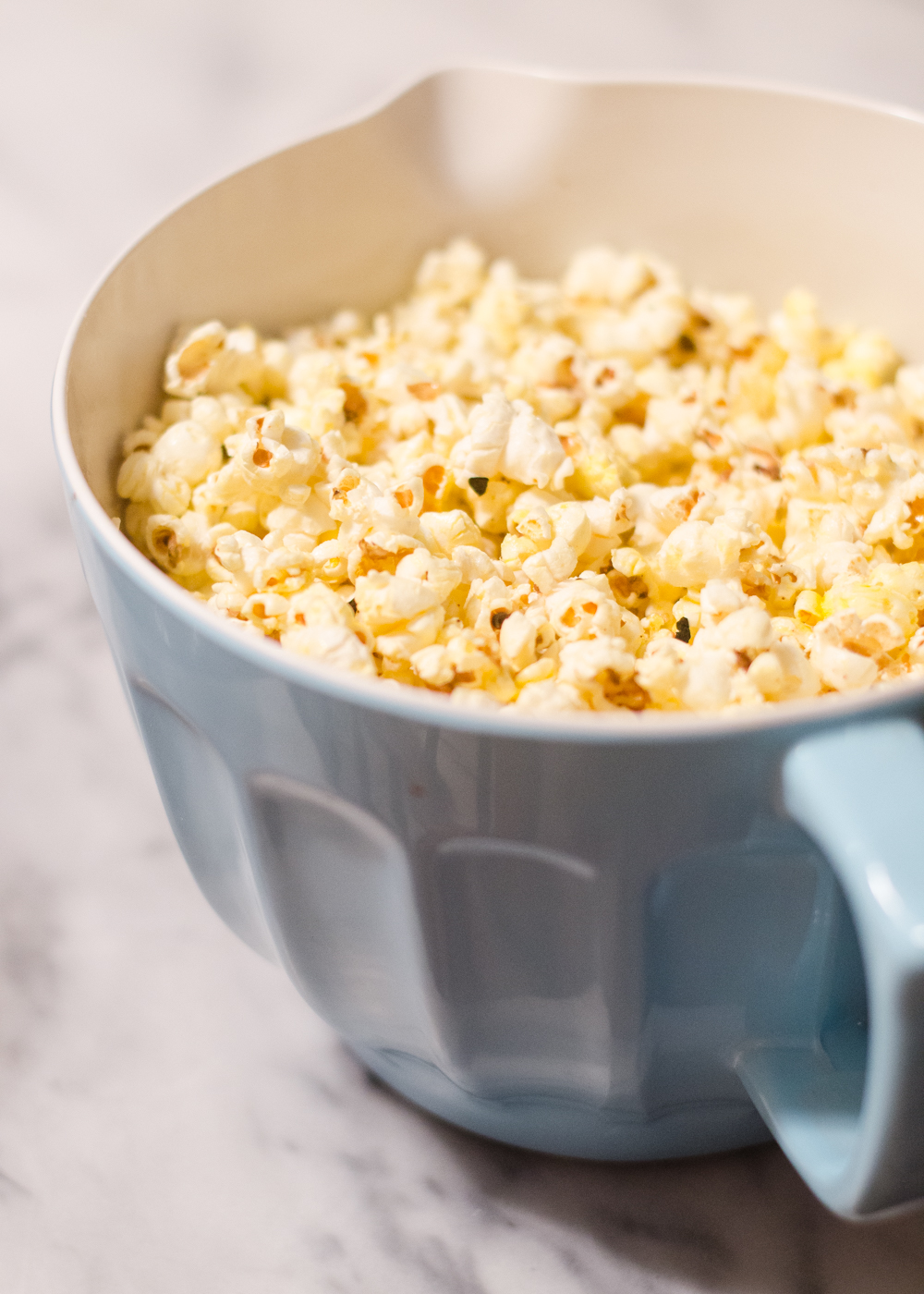 EVENING SNACK:
Organic popcorn topped with Organic Valley cultured butter and
Real Salt
.
NOT SHOWN:
Besides what is shown in the pictures, I also ate a bite of Reuben's cornflakes, and an extra bite of sweet potato chips, pumpkin cake, and rice. Hey, I get hungry!
So that's everything I ate last Thursday! What did YOU eat yesterday? Leave a comment and let me know!

NOTE: Some links are affiliate. All opinions are my own. Thank you for supporting Buttered Side Up!