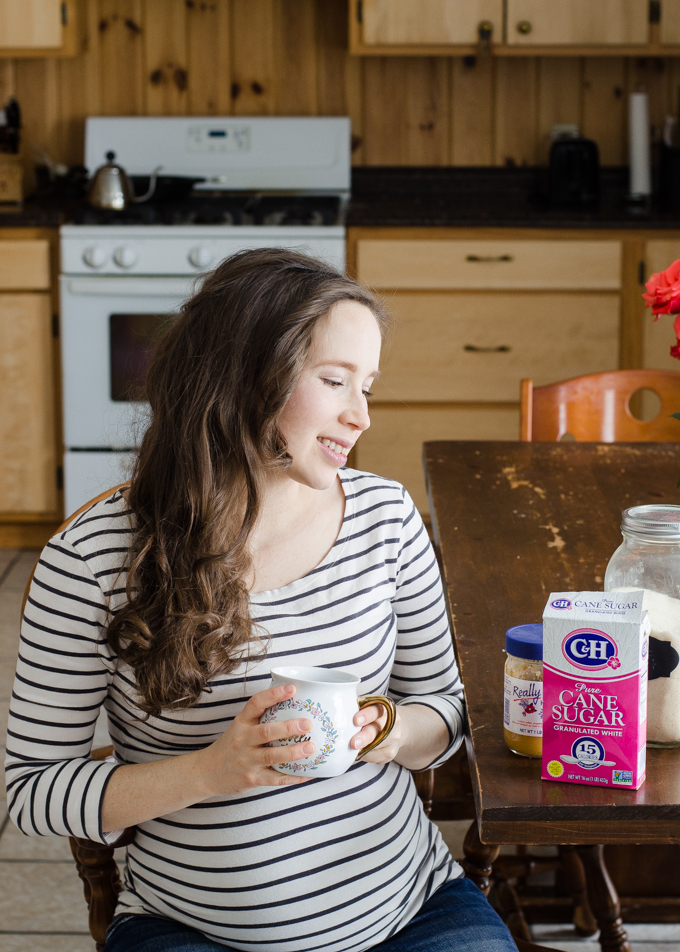 Well, my second Sugar Free January is complete! I'm here with a recap to talk about how it went down this year:
How I Felt During the Challenge:
Similar to last year, the first week or two was easy peasy. Then, around 2 weeks into it, I started craving sweets. I think it was a little more intense this time around since I'm pregnant. But I wasn't restricting grains like last year, so that part was easier. I found myself compensating for the lack of sugar with other carbs.
Overall it's hard to say if I felt any different on SFJ this year. You see, I tend to feel worse and worse as the third trimester progresses: more aches and pains as the days go by.
What I Ate During SFJ:
Here are some of the meals I ate during Sugar Free January: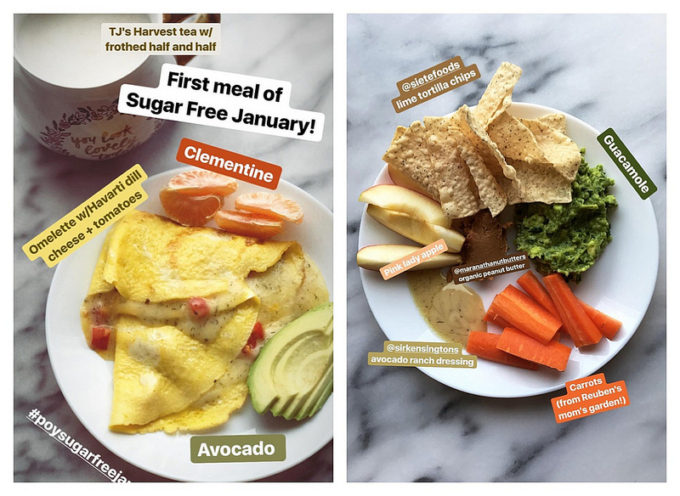 Here you can see what I had for my very first meal on SFJ! I found that an omelette + veggies + fruit + some kind of latte was a good combo for breakfast.
And here's an example of the kind of lunches I ate quite a bit: I call it a "Random Lunch" because it's a random assortment of foods.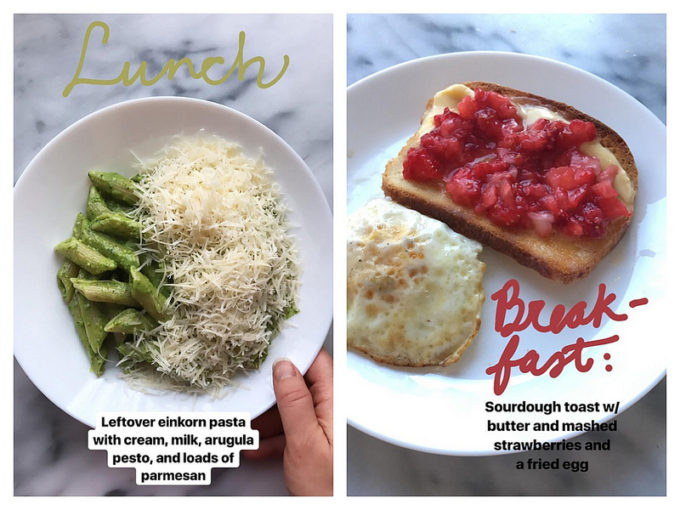 I also had leftovers quite a bit. This was a repurposed meal: the noodles were leftover from one meal, and the pesto was from another. It was delicious!
Something delicious that I discovered: mashed berries in place of jam! Zero added sugar, but lovely flavors all the same.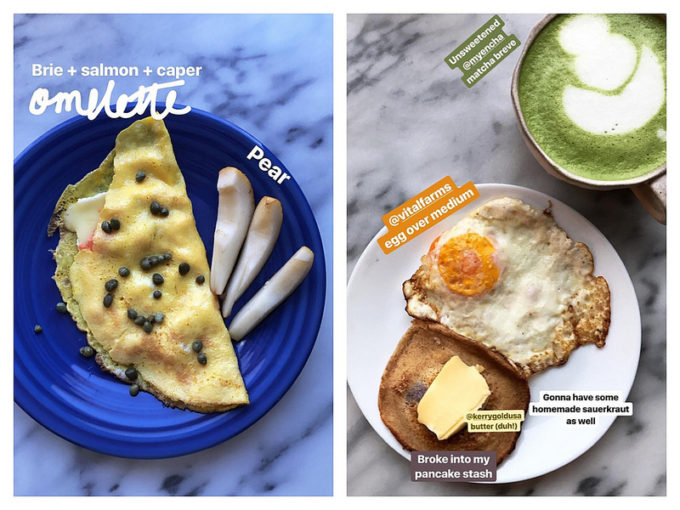 I found myself getting more creative with my omelettes to compensate for the lack of sugar, which was really fun!
One day I just had to break into my stash of pancakes (I put a bunch in the freezer for when the baby arrives).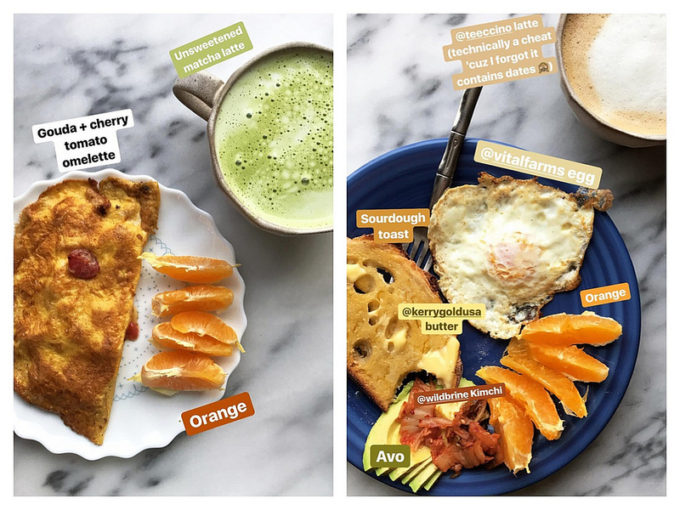 Here's another version of my omelette meal.
And the last breakfast I ate on SFJ! As you can see, I had an accidental cheat because the tea contained dates. Oops!
You can see more of the meals that I ate in my What I Ate Wednesday post, and my ButcherBox Review post.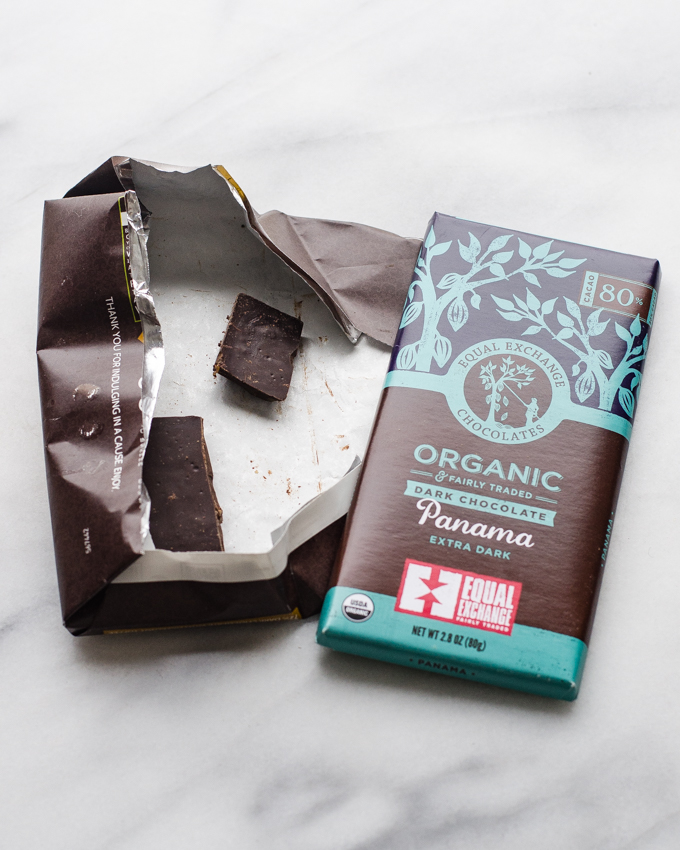 What Foods Were Hardest For Me to Give Up:
As usual, my dark chocolate was hard to say goodbye to. I find that I use it as a pick-me-up when I'm feeling tired. Desserts aren't that hard for me to pass up. BUT it's difficult when you're eating at someone else's house or a restaurant since you don't know for sure if there's any added sugar. Even if you order something savory, you can't control everything that goes into it. I don't like to stress over what's in my food if I can help it. So the mental freedom was something that I missed.
What Mistakes I Made:
Overall, I think I did a really decent job of sticking to my resolutions. However, I made a few minor mistakes here and there:
Apple juice concentrate in the tater tots I used to make totchos.
I bought and ate some bacon that had cane sugar in it. The sugar didn't even register on the nutrition facts, but it was still there.
I went out to eat for my birthday with my sisters. I didn't order anything that overtly had sugar in it, but it was probably hiding somewhere in the meal.
I chewed xylitol gum a few times.
We had ramen one night, and I used some of the Koyo packets to season the broth before I remembered that they contain sugar!
My family and I went out to eat at a Japanese restaurant, and I'm fairly certain the rice was seasoned with sugar, and there was probably some in the tonkotsu sauce that came with my chicken.
As I mentioned above, I had some tea that contained dates.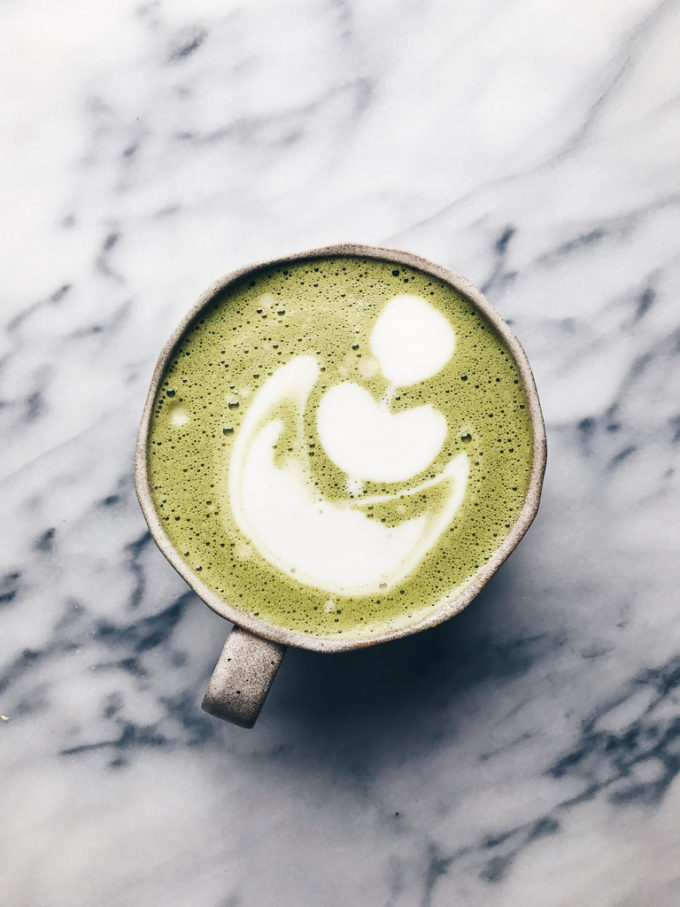 Where I'm Going From Here:
I broke my sugar fast with a honey-sweetened matcha latte. It was yummy, but I think I actually prefer a sugar free matcha latte now! ?
I will say that once I broke my sugar fast, it felt kind of icky. So I'm going to continue trying to eat a low-sugar diet, but I won't stress about it too much. I'm going to enjoy 1/2 teaspoon of honey in my coffee, and some dark chocolate here and there. Plus I definitely won't be stressing if I go out to eat or eat at someone else's house.
How about you? Did you do Sugar Free January? How did you feel? What foods were hardest for you to give up?