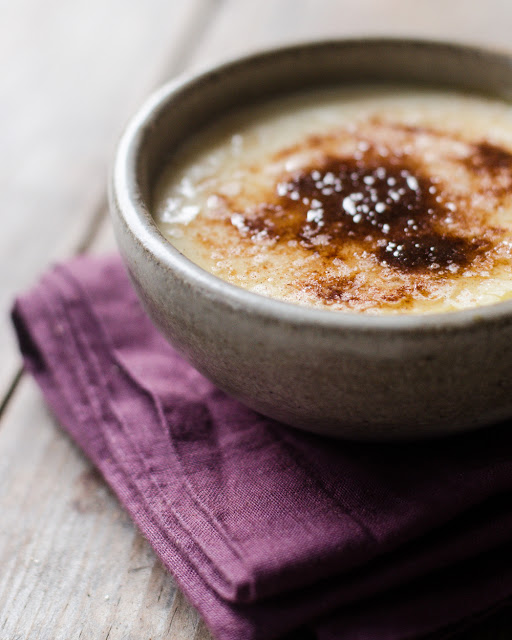 This Rommegrot recipe (technically Floyelsgrot) is a delicious Scandinavian dish served around Christmastime. It's so smooth and delicious!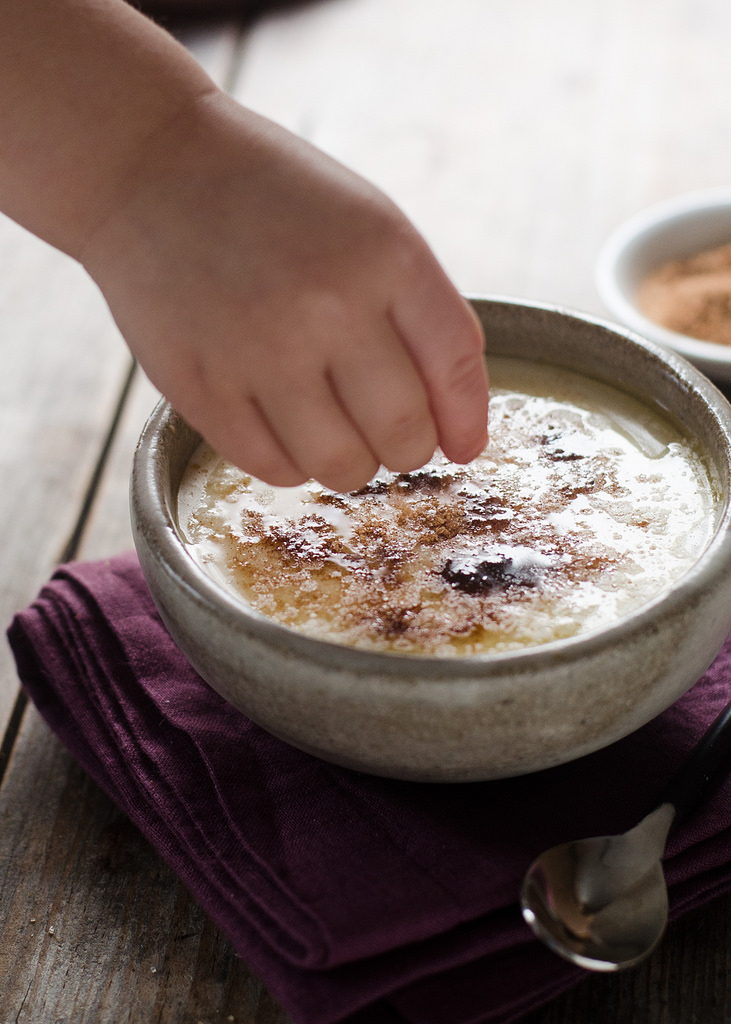 I remember the first time I ever heard of Rømmegrøt. We were eating lunch at my husband's family's house (this was long before we were married or even a couple). Reuben's grandparents also came to lunch, and his grandmother brought a crockpot of what they called "mush" or Rømmegrøt. I decided I'd better sample it, but by the time I went to dish myself some, it was gone. Devoured.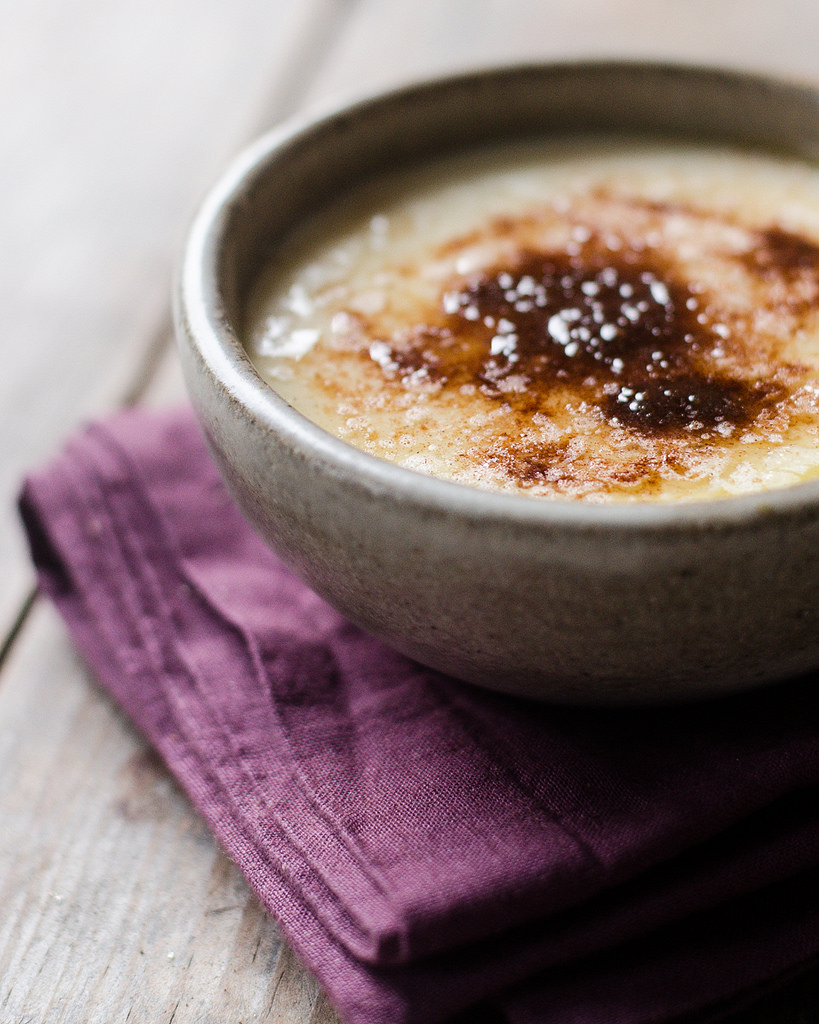 My sister and I decided to recreate it ourselves. Someone had mistakenly called what Grandma Kastner made Rømmegrøt (I think the proper term is risengrynsgrøt, or rice porridge), so that was what we based our recipe on.
In any case, it was massively delicious. Like, it's difficult for me to describe just how yummy Rømmegrøt is.
It's super rich, so you can only eat a small bowl (unless you're a grown man or growing boy). And you simply MUST serve it with melted butter and cinnamon-sugar on top.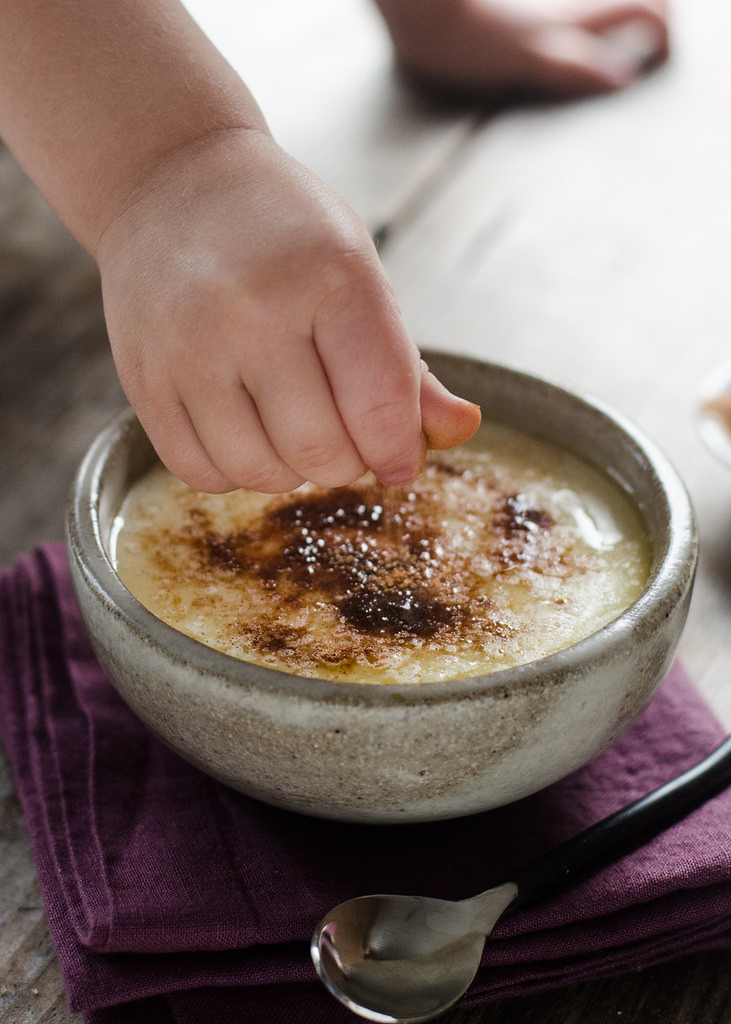 Rømmegrøt has become a Christmas-morning tradition. My husband tried to convince me to make it for Thanksgiving, but I balked at the idea of serving (what I consider) a Christmas dish for Turkey Day.
Since it's December, I made some for him last weekend. We gobbled it down. I can't wait to whip up another batch.
NOTE: We tried to recreate traditional Rømmegrøt, but I'm not sure this recipe is entirely authentic. Other recipes I've seen call for sour cream instead of sweet cream. I'd like to try that variety someday!

Also, one of my readers (Kari H.) pointed out that the actual name of this porridge is Fløyelsgrøt: velvet or butter porridge.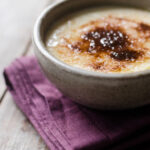 Rømmegrøt (Milk and Flour Porridge)
Ingredients
4 1/2

cups

whole milk

1/2

cup

heavy whipping cream

1 1/2

cups

3 sticks salted butter

3/4

cup

organic all-purpose flour or whole wheat pastry flour

1/2

cup

pure maple syrup

Cinnamon-sugar

for topping
Instructions
Place the milk and cream in a medium saucepan over medium-low heat. Don't let it scorch! In a small saucepan, melt 1 stick of butter for on top of the Rømmegrøt.

In a large pot over medium-low heat, melt the remaining 2 sticks of butter. Sprinkle in the flour and whisk until smooth and bubbly, about 3 minutes.

Whisking constantly, pour in the hot milk and cream. Bring to a boil. Boil and stir 1 minutes. Remove from heat and stir in maple syrup.

Spoon into bowls and serve with a healthy drizzle of melted butter and a sprinkling of cinnamon-sugar.
Recipe Notes
adapted from my sister's recipe