NOTE: Butcher Box sent me a box for review purposes. Some links are affiliate. All opinions are my own.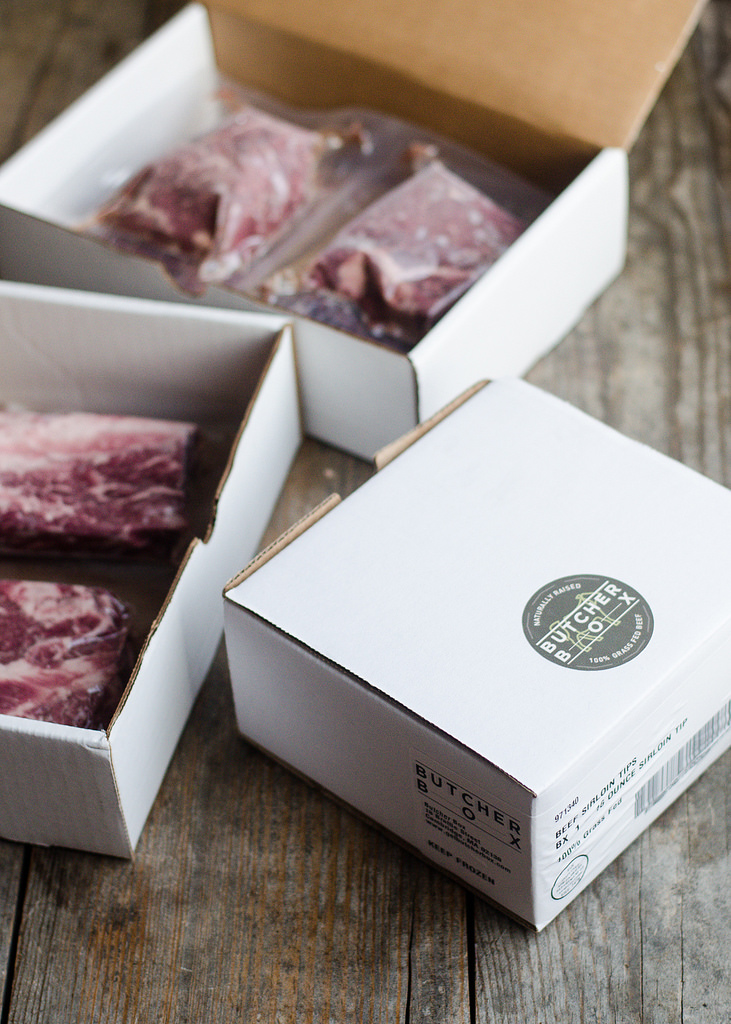 MAKE SURE TO CHECK OUT MY UPDATED BUTCHER BOX REVIEW HERE!
A few weeks ago, the folks at Butcher Box contacted me asking if I'd be interested in reviewing their grass-fed beef. I'm a HUGE fan of grass-fed anything, so of course I was all about it.
HOW DOES BUTCHER BOX WORK?
Each month, for $129, Butcher Box sends you a selection of 6-10 pounds of grass-fed beef. They also send you information and recipe cards so you can get inspiration for how to cook your meat.
WHAT DO I THINK OF THE SERVICE?
I think this is a really awesome idea for a food subscription service! Not only does it take the hassle out of shopping for grass-fed beef, it also forces you out of your comfort zone to try new cuts of meat. In my box I received: boneless short ribs, sirloin tips, sirloin steak, ground beef, and bacon.
The major downside that I see to this service is the cost. If this was my only meat for the month, $129 wouldn't be a bad price. But we like to eat other types of meat (chicken, pork, etc.), so we need to supplement. If you're a smaller family, I would maybe suggest purchasing a box every other month.
Also, the ground beef was perhaps a bit high in fat content for the dish I used it in.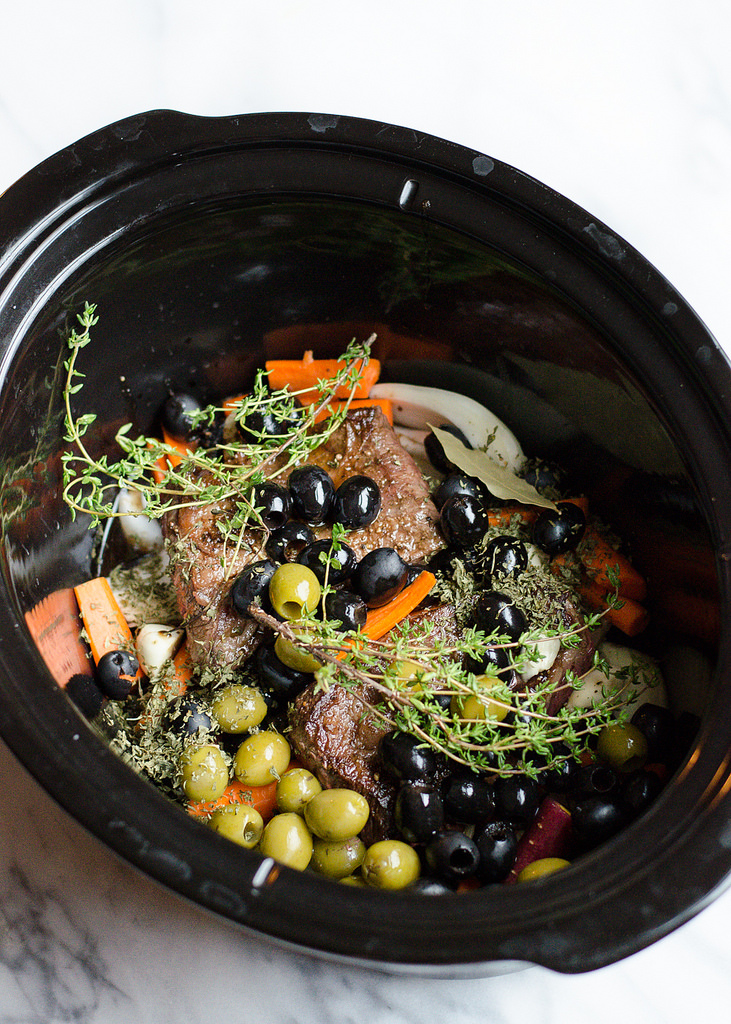 HERE ARE A COUPLE OF DISHES I'VE MADE WITH THE MEAT SO FAR:
Slow cooker boneless short ribs with olives, balsamic vinegar, thyme, onions, garlic, and carrots (based off of the recipe card that came in the Butcher Box). I cooked it all day on low.
That was one of the most tender, buttery roasts I've ever had. Mmhmm.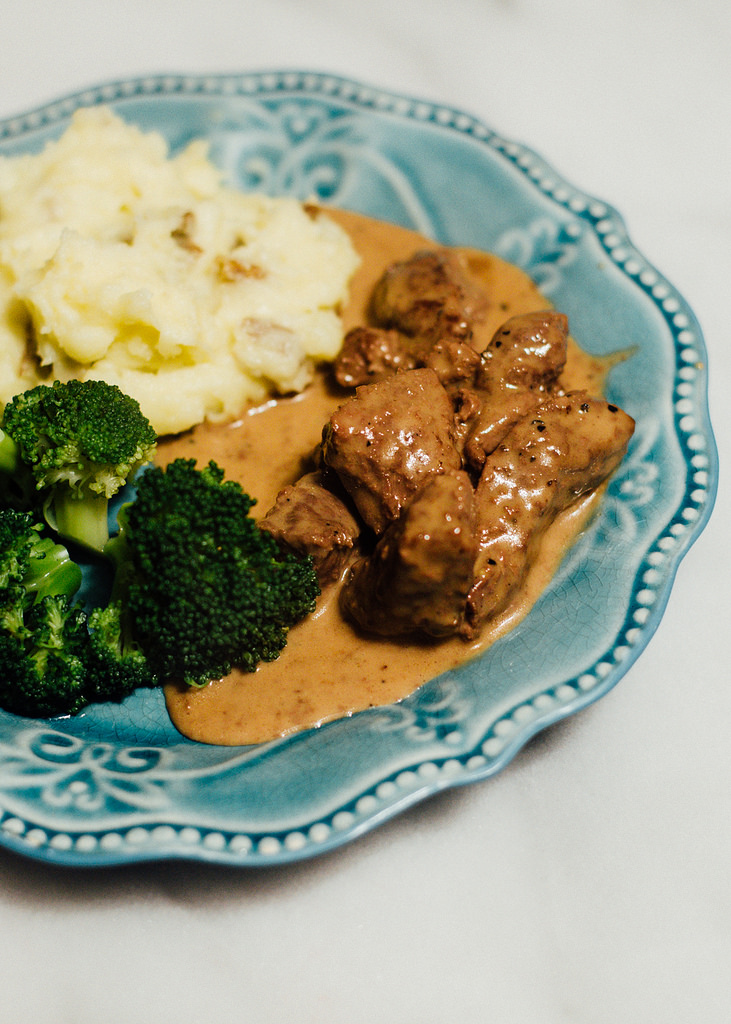 Sirloin tips in a mushroom, balsamic, teriyaki, cream sauce. Reuben and Helen LOVED this. Which is kind of a big deal, because Helen doesn't like meat. But she asked for several more pieces!
I thought this was a sirloin roast, so I was planning on roasting it in the oven. When I took it out of the package I realized that it was already cut into pieces. So I improvised and seared the meat and added a sauce. If I would have realized sooner how the meat was cut I would have marinated it for extra flavor/tenderness. But it was still good!
SO, WOULD I SUBSCRIBE TO THIS SERVICE?
If my food budget was higher, I would. It's nice to have the decision about what meat to buy taken care of. And I got to try cuts of meat that I was either too scared to try, or just didn't think to buy.

Click here to learn more about Butcher Box.
What do you think of this type of service?
BUTCHER BOX COUPON CODE
P.S. – If you'd like to try out ButcherBox for yourself, here is a coupon code for $15 off + a FREE package of sugar-free bacon! Use the code "Buttered" at checkout.