This shop has been compensated by Collective Bias, Inc. and its advertiser. All opinions are mine alone. #MakeItMerrier #CollectiveBias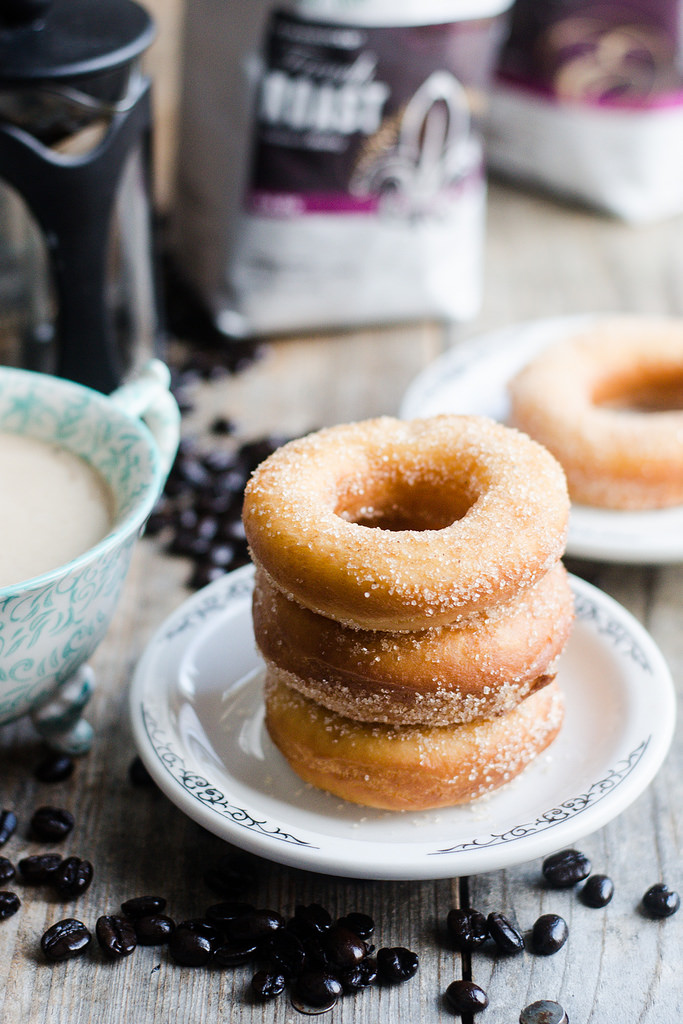 Christmas is a magical time of year for me. The days are colder, and everything feels so cozy. The newness of winter still gives a sense of wonder when I walk outside. All of the lights going up everywhere you look, the Christmas carols, the plans for gift-giving and parties…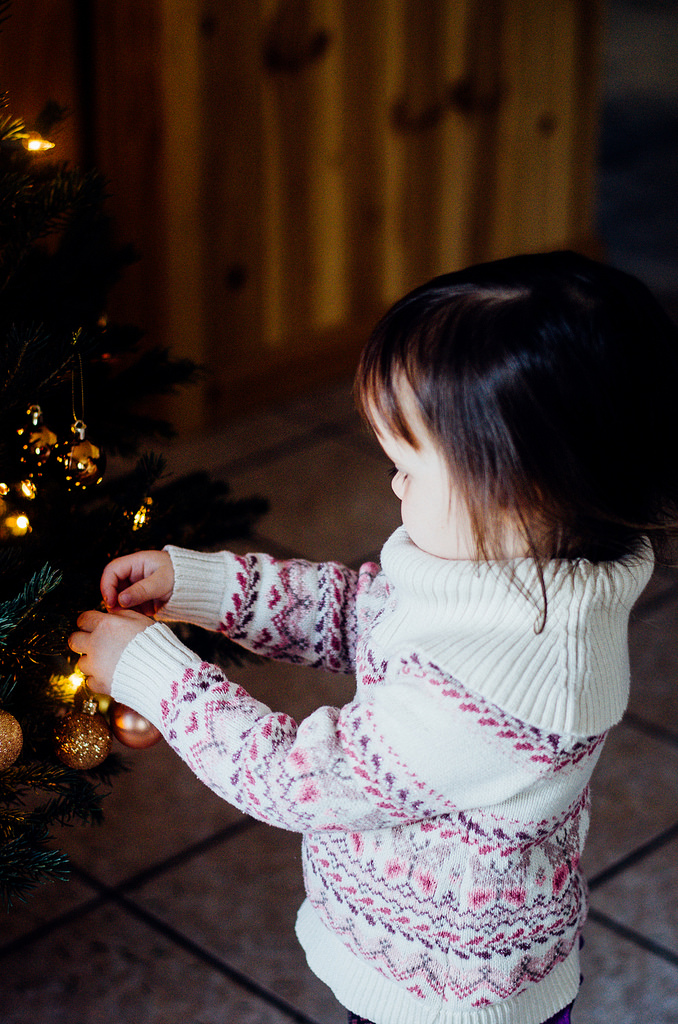 But amidst all the hustle and bustle of the holidays, things can get muddled and lost. I think it's so important to slow down and appreciate the little things. Like customs and traditions.
The traditions my family still practice take me back to the winters of my childhood.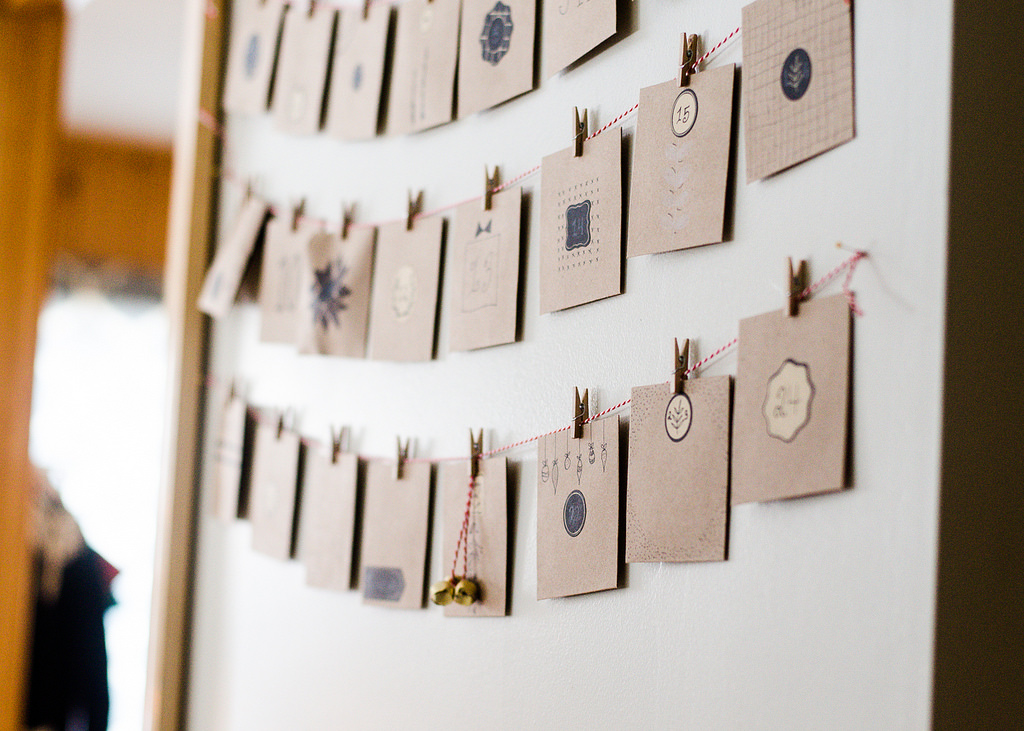 Now that I have a growing little family, I want to create new traditions all our own. Things that will be meaningful and make my children love this time of year as well.
One tradition I started this year: an advent calendar! Helen has been loving opening a new envelope each day. I filled it with tiny gifts and activity cards.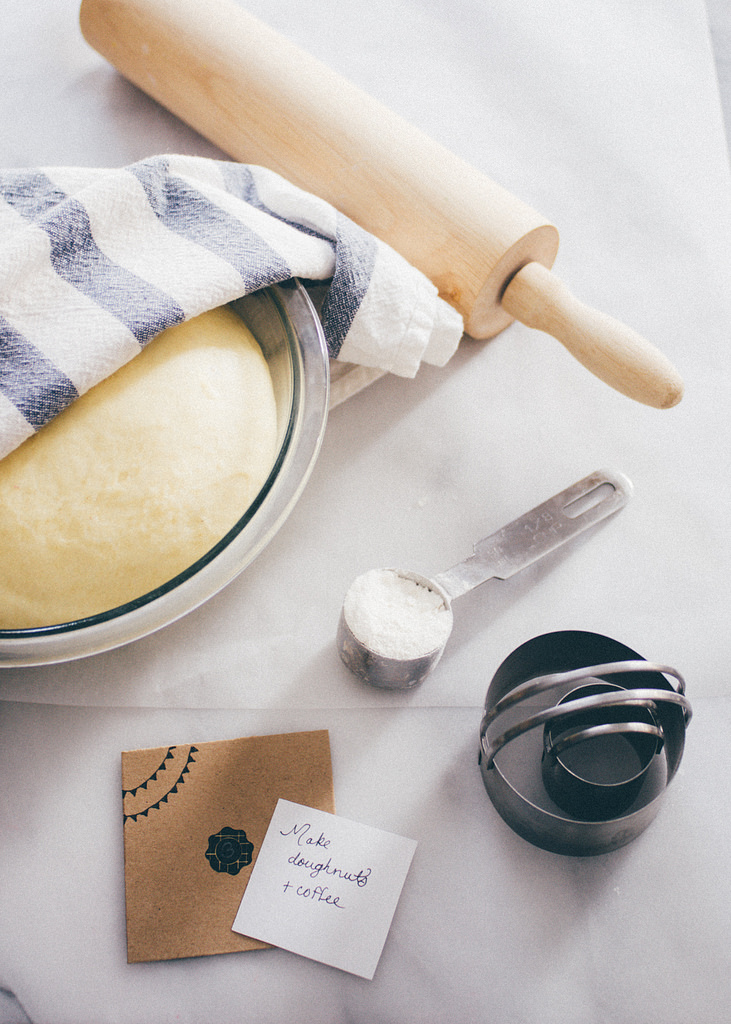 Like coloring Christmas pictures, making paper snowflakes, going sledding, and making doughnuts and coffee.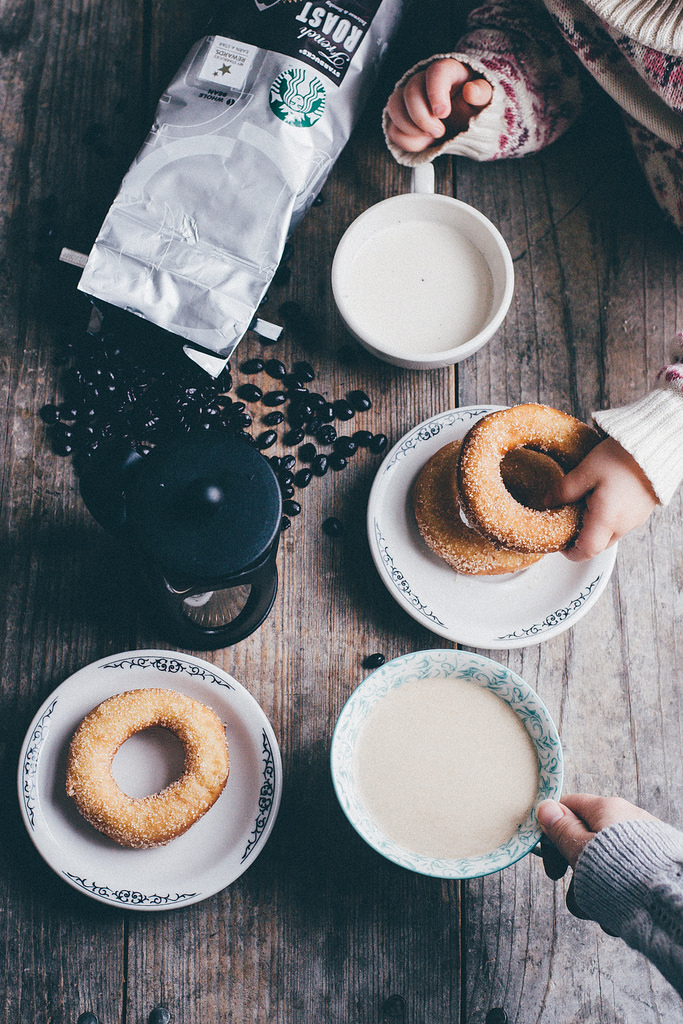 This is definitely a tradition I can get behind. The ritual of homemade coffee forces you to slow down. Take the time to reflect on life. Read a Bible story.
We have been enjoying Starbucks beans lately – I've been experimenting with the proper ratios of water to make espresso in the French press. I'm still learning, but it's a fun process.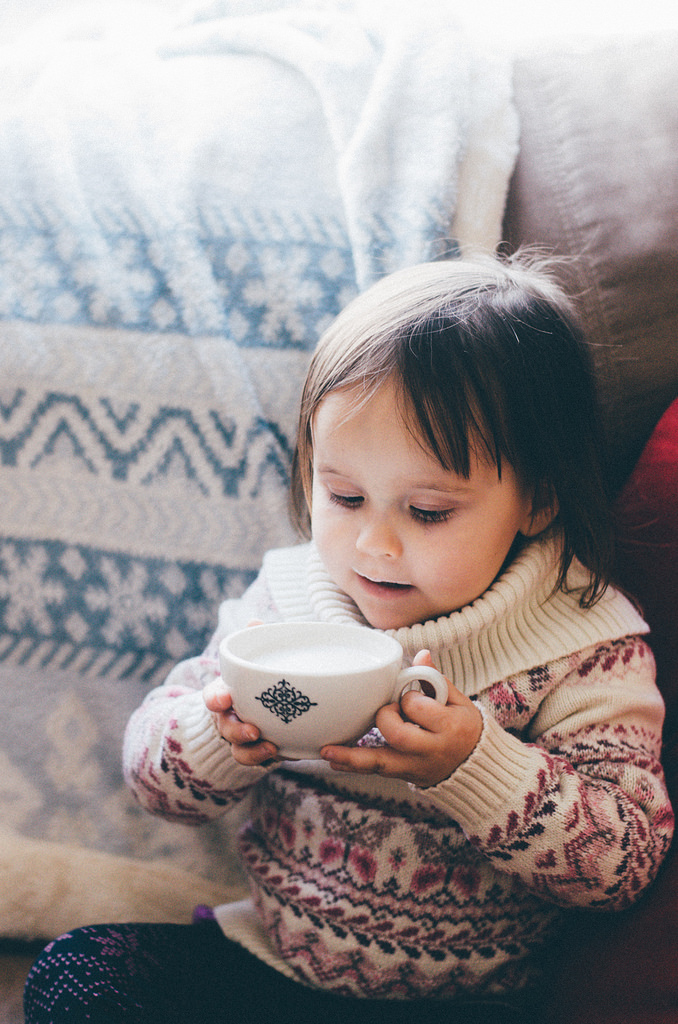 Yes, I allow Helen to drink coffee. But rest assured, it is the tiniest amount. And since I make my coffee at home, I know exactly what goes into the cup. I think she loves feeling grown-up like mommy with a cup of coffee all her own.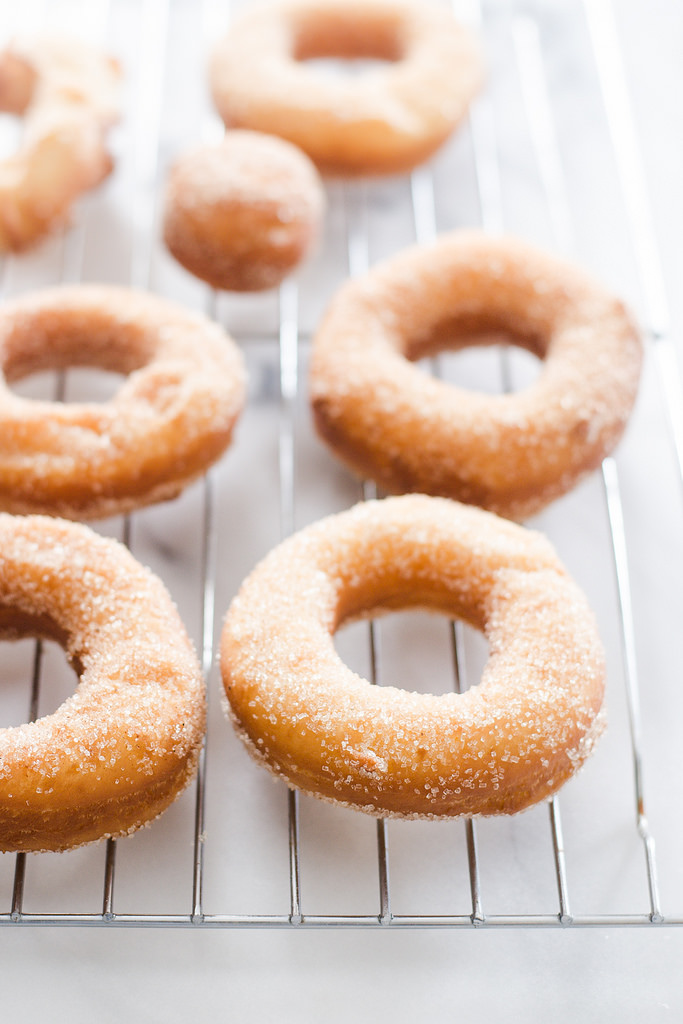 These doughnuts were one of the most delicious things I've ever made. And they were much easier than I anticipated!
I opted for a traditional yeast dough, and I was not disappointed.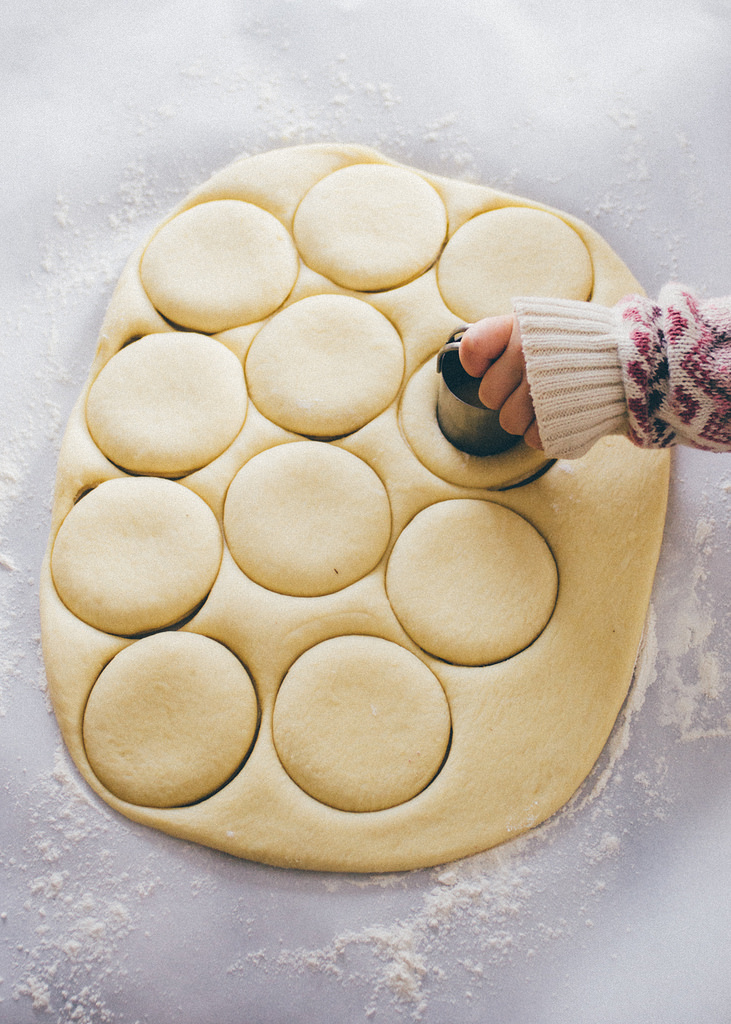 Helen loved stamping out the doughnuts.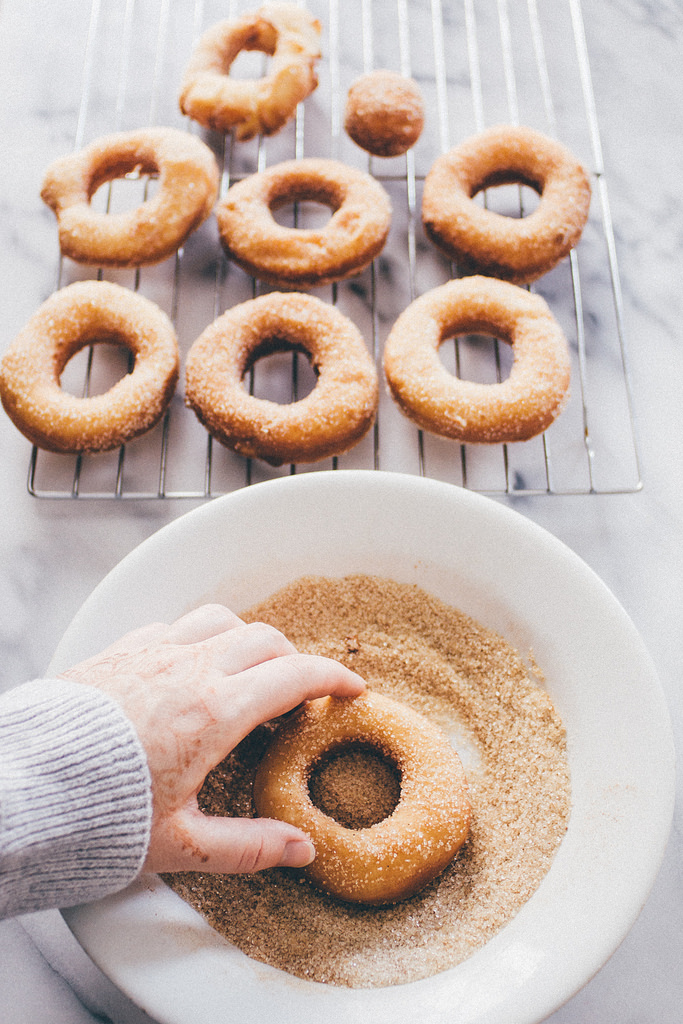 Serve with a cup of
French
or
Espresso Roast
(with milk, cream, and maple syrup, or course) and you've got yourself one amazing treat.
You can re-warm any leftovers in the toaster for breakfast. You're welcome.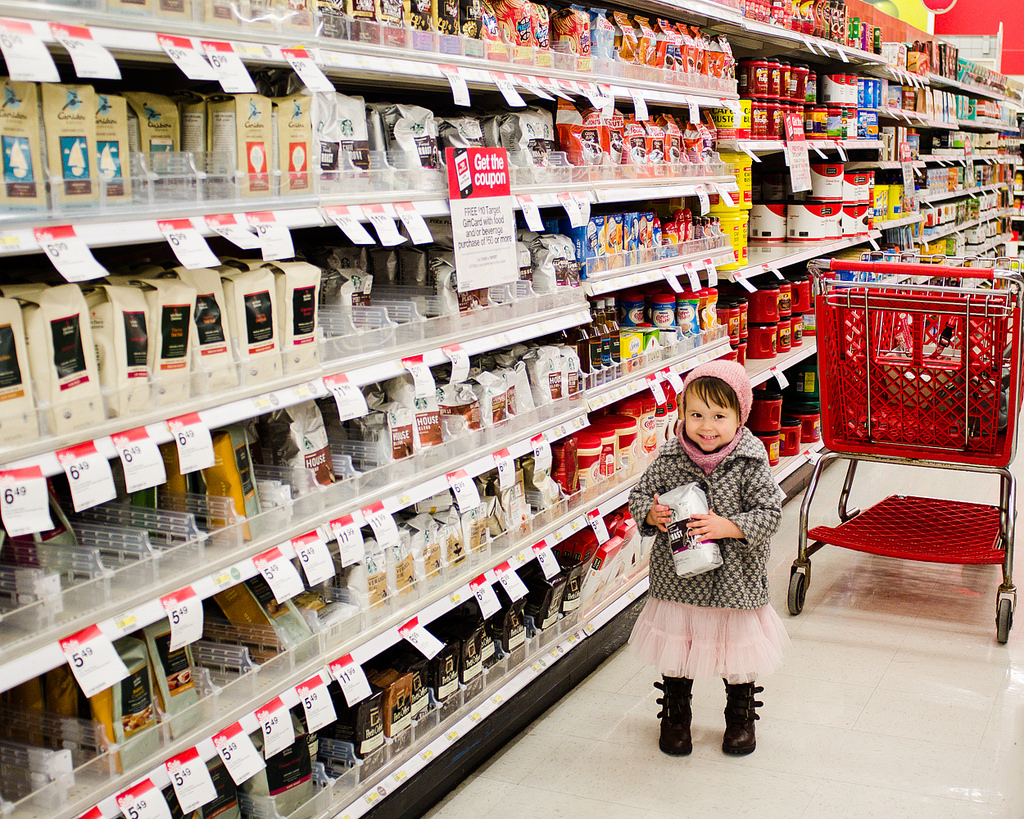 By the way, here's a tip for shopping at Target during the holidays: do your shopping during the week if possible! It can get a bit crowded on the weekend. Of course, I often opt to go shopping when Reuben can come and help with Helen, so we brave the weekend crowds!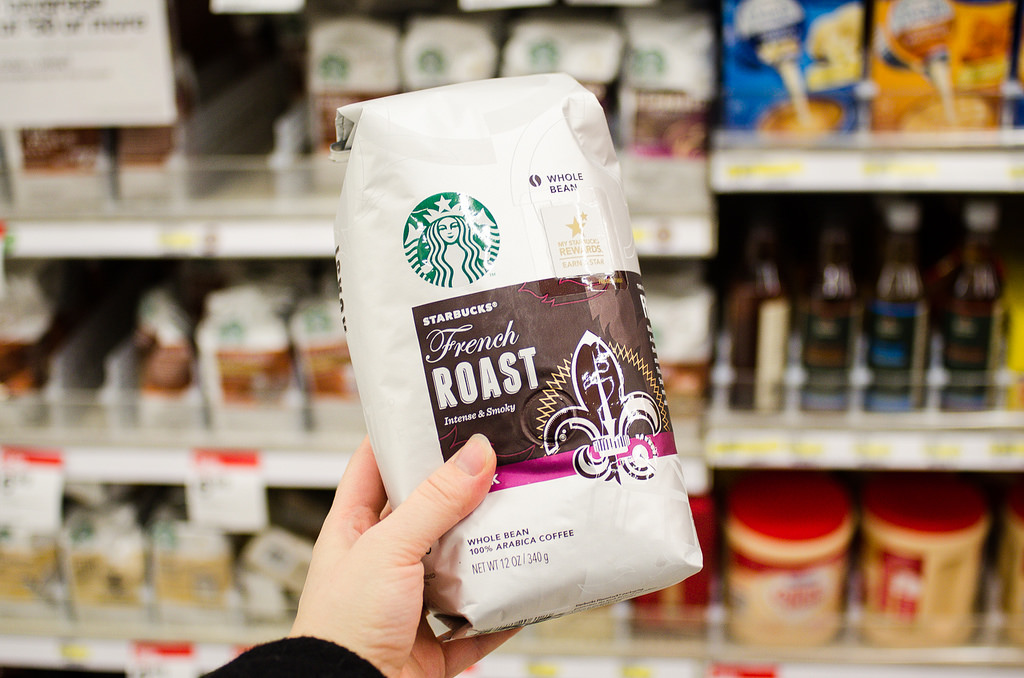 Check out Starbucks for more beans for your home-brews. Also, if anyone wants to buy me this copper French press for Christmas, you're most welcome to do so (hint, hint, Reuben!). 😛
Get a $5 Starbucks Card e-gift when you purchase 3 or more qualifying Starbucks products.
What are some of the traditions that you and your family keep?
Doughnuts with Chai-Spiced Sugar
adapted from Cooking Classy and Epicurious | PRINT
Ingredients:
For the doughnuts:
1/2 cup warm water (no more than 115 degrees)
2 1/4 teaspoons active dry yeast
1/4 cup organic cane sugar, divided
1/4 cup cream, room temperature
1/2 teaspoon unrefined salt
1/4 cup (1/2 stick) butter, room temperature
1 large egg + 1 yolk
1/2 teaspoon pure vanilla extract
2 1/2 cups organic all-purpose flour + extra for adjustments and dusting work surface
4 cups coconut oil, for frying
For the chai-spiced sugar:
1/2 cup organic cane sugar
1/2 teaspoon cinnamon
1/8 teaspoon cardamom
1/8 teaspoon ginger
1/8 teaspoon nutmeg
1/4 teaspoon salt
Directions:
To make the doughnuts:
Place the warm water, yeast, and 1/2 teaspoon of sugar in the bowl of your stand mixer. Whisk and set aside for about 5-10 minutes to get foamy.
Add the rest of the sugar, cream, salt, butter, egg + yolk, vanilla, and half of the flour. Using the whisk attachment, whisk until smooth. Switch to the dough hook. With the mixer running, gradually add the remaining flour. Add additional flour if needed to create a dough that's a bit sticky/tacky (dough shouldn't stick to your finger).
Place dough in a buttered bowl (turning once), cover with a clean dish towel, and set in a warm spot of your kitchen to rise, about 1 1/2 hours, or until doubled.
Gently punch the dough down and place on a lightly floured piece of parchment paper. Roll dough out to a bit under 1/2-inch thick. Using two biscuit/round cutters (or a doughnut cutter), stamp out doughnuts. Transfer to a separate sheet of parchment paper that has been lightly floured. Cover and let rise until doubled, about 30-40 minutes.
To make the chai-spiced sugar:
In a shallow bowl or dish, whisk together all of the ingredients for the spiced sugar.
To fry the doughnuts:
Place the coconut oil in a medium-sized heavy-bottomed saucepan (you could also use a cast iron pan). Insert a candy thermometer and turn the heat on medium.
When the oil reaches 360 degrees F, do a test-run with an ugly doughnut. It should only take a minute or two for the doughnut to get golden brown on one side. Flip and cook until the other side is golden as well. Repeat with the remaining doughnuts and holes. Watch to make sure the oil stays around 350-360 degrees F.
When the doughnuts are done cooking, remove to a paper towel-lined plate. Cool slightly and dip both sides in the spiced sugar.
Serve with a cup of coffee or cold milk.