It's Christmas week!
I can't believe December has rushed along so quickly. I feel like I haven't eaten nearly enough festive food or listened to enough Christmas carols.
Also, I have some last-minute shopping to do. How about you?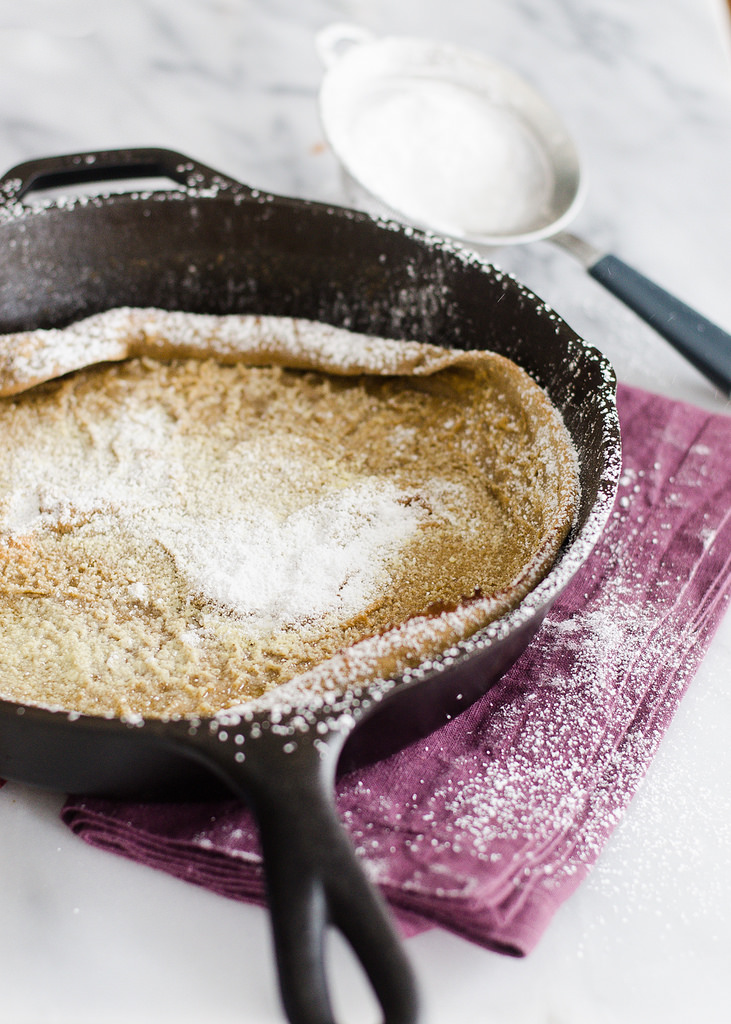 This Gingerbread Dutch Baby is absolutely divine. The spices aren't overwhelming, but more than subtle.
Helen and I absolutely adored it. We ate it all between the two of us (with breaks). I groaned as I took bite after bite. Nom.
This would be perfect for an easy Christmas morning breakfast!
Gingerbread Dutch Baby Pancake
adapted slightly from The Smitten Kitchen Cookbook | PRINT
25 mins Serves 2
Ingredients:
2 large eggs

,

1 tablespoon organic light brown sugar

,

1 teaspoon organic, unsulfured, blackstrap molasses

,

1/3 cup organic all-purpose flour

,
1/4 teaspoon ground cinnamon
1/8 teaspoon ground ginger
pinch of cloves
1/8 teaspoon freshly grated nutmeg
1/8 teaspoon unrefined salt
1/3 cup whole milk
2 tablespoons butter
extra butter + confectioner's sugar, for serving
Directions:
Preheat oven to 400 degrees F (205 C).
Place eggs in blender and blend until pale. Add sugar, molasses, flour, cinnamon, ginger, cloves, nutmeg, salt, and milk and blend until smooth.
In a 9-10-inch skillet, melt the butter. Swirl it up the sides of the pan. Pour in the batter. Bake for 15-20 minutes, checking at the 12-minute mark.
Sprinkle with powdered sugar and serve with extra butter. A dollop of whipped cream would make this even more amazing…