Thanks to the Vidalia Onion Committee for sponsoring this post! All opinions are completely my own, of course!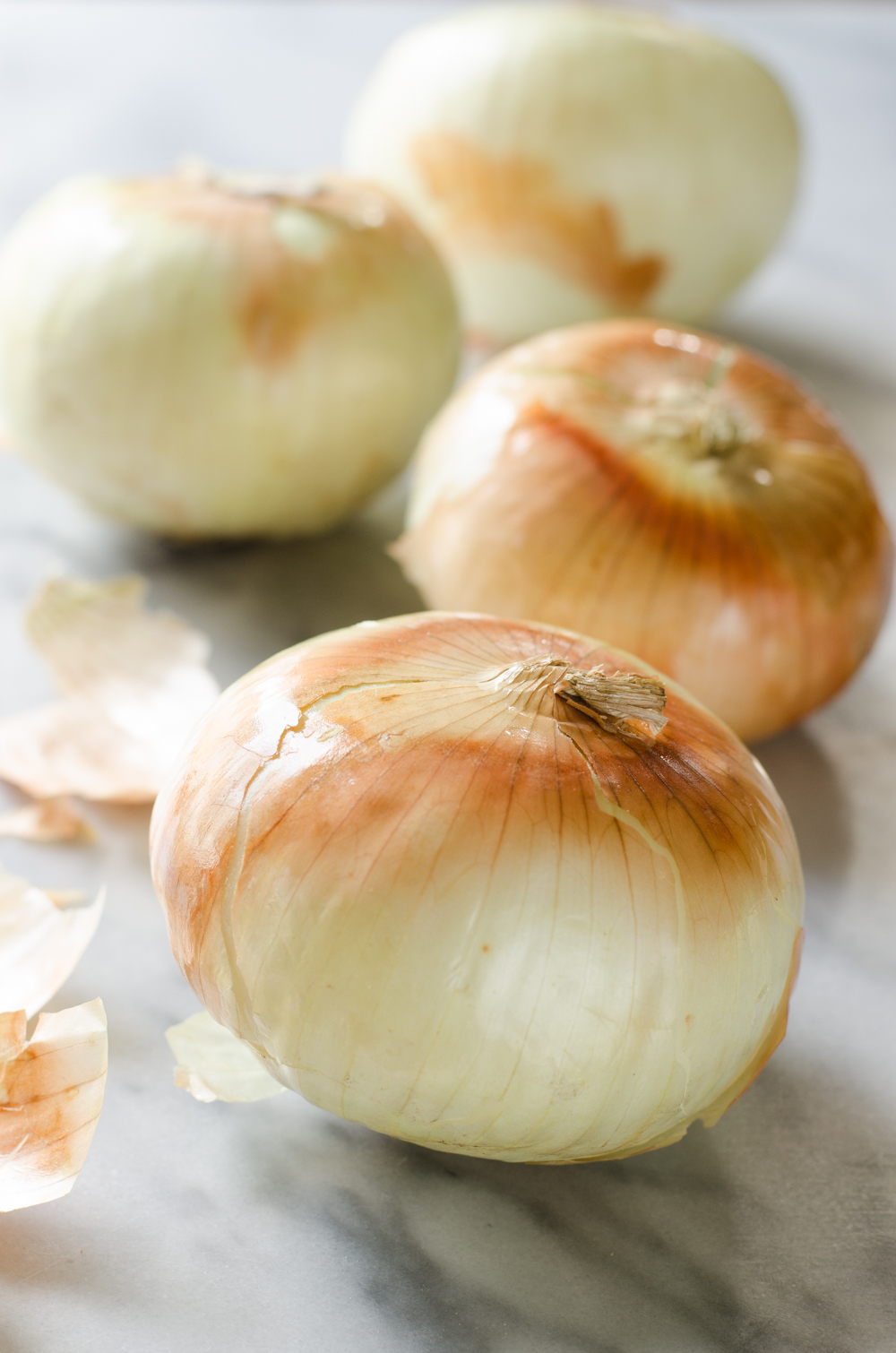 You guys, I'm so thrilled to be working with Vidalia Onions! I've been a fan for years, and I'm excited to tell you all about this fabulous sweet onion:
Psssst…stay until the end for a giveaway!
What are Vidalia Onions?
The Vidalia was the original sweet onion. It has been grown for over 80 years: Back in Depression-Era Georgia, farmers discovered that the onions that they grew in the sandy Georgia soil weren't hot!
These days, to be labeled a true Vidalia, they must be grown in one of 20 counties in Georgia. The soil and conditions in Georgia are perfect for growing Vidalia onions: mild winters and low sulfur soil produce a sweet flavor. Basically, Vidalias are sweet onions, but not all sweet onions are Vidalias. I had no idea until recently that there was a difference! 🙂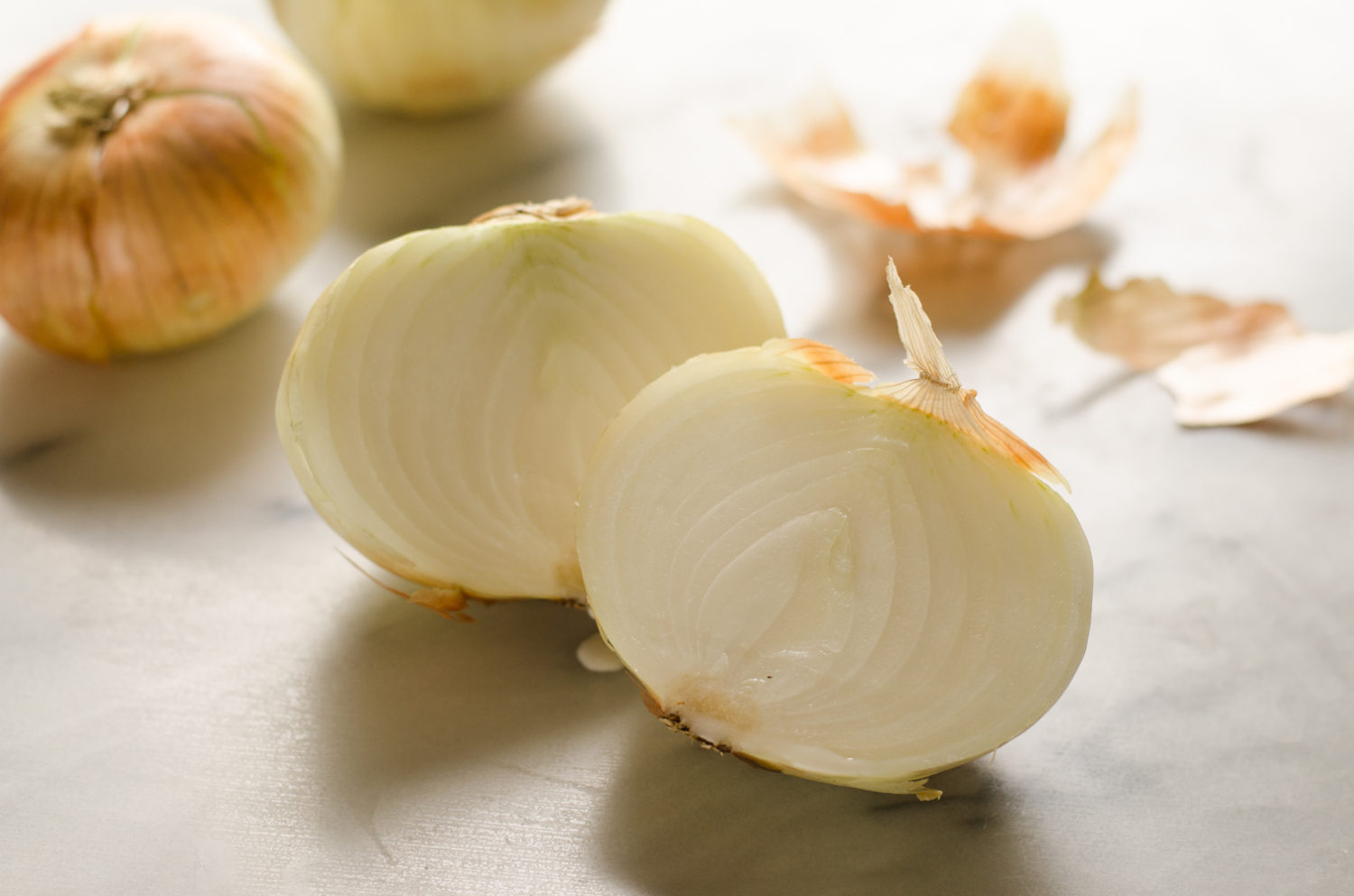 What are the Health Benefits?
Vidalia onions contain Vitamin C, Vitamin B6, Folate, Manganese, Potassium, and more! They also contain antioxidants and sulfur compounds, which help to fight cancer. Onions also help to keep your heart healthy, your bones strong, prevent diabetes, and more!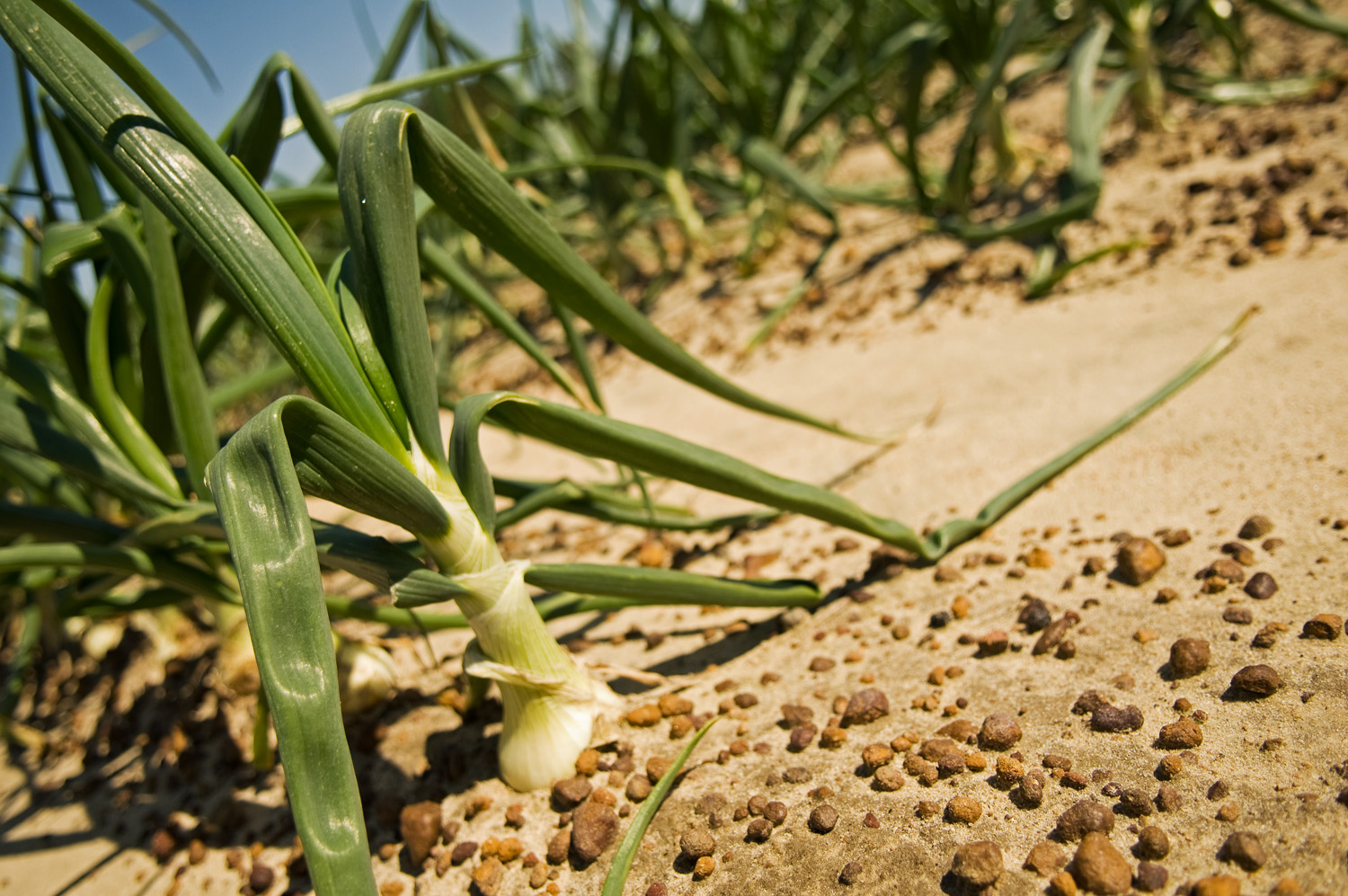 Photo courtesy of the Vidalia Onion Committee
When are They in Season?
Vidalia onions have a relatively short season. They are grown over the winter, and are available April through August. You can grab a bag while they're in season and store for the long term as described below.
How Should You Store Them?
You can store Vidalia onions a few different ways:
For short-term storage, keep them in a cool, dry, dark place. I like to store mine in a cool cupboard.
You can also store them in clean pantyhose – simply tie a knot between each onion, hang in a cool dry place, and snip one off as needed.
For longer storage, you can wrap them individually in paper towels and put them in a drawer in your refrigerator.
You can also freeze onions. Either chop and freeze on a baking sheet before transferring to freezer bags, or peel, wash, core, and freeze whole! You want to make sure to use frozen onions for cooking (not consuming raw) because freezing changes their texture.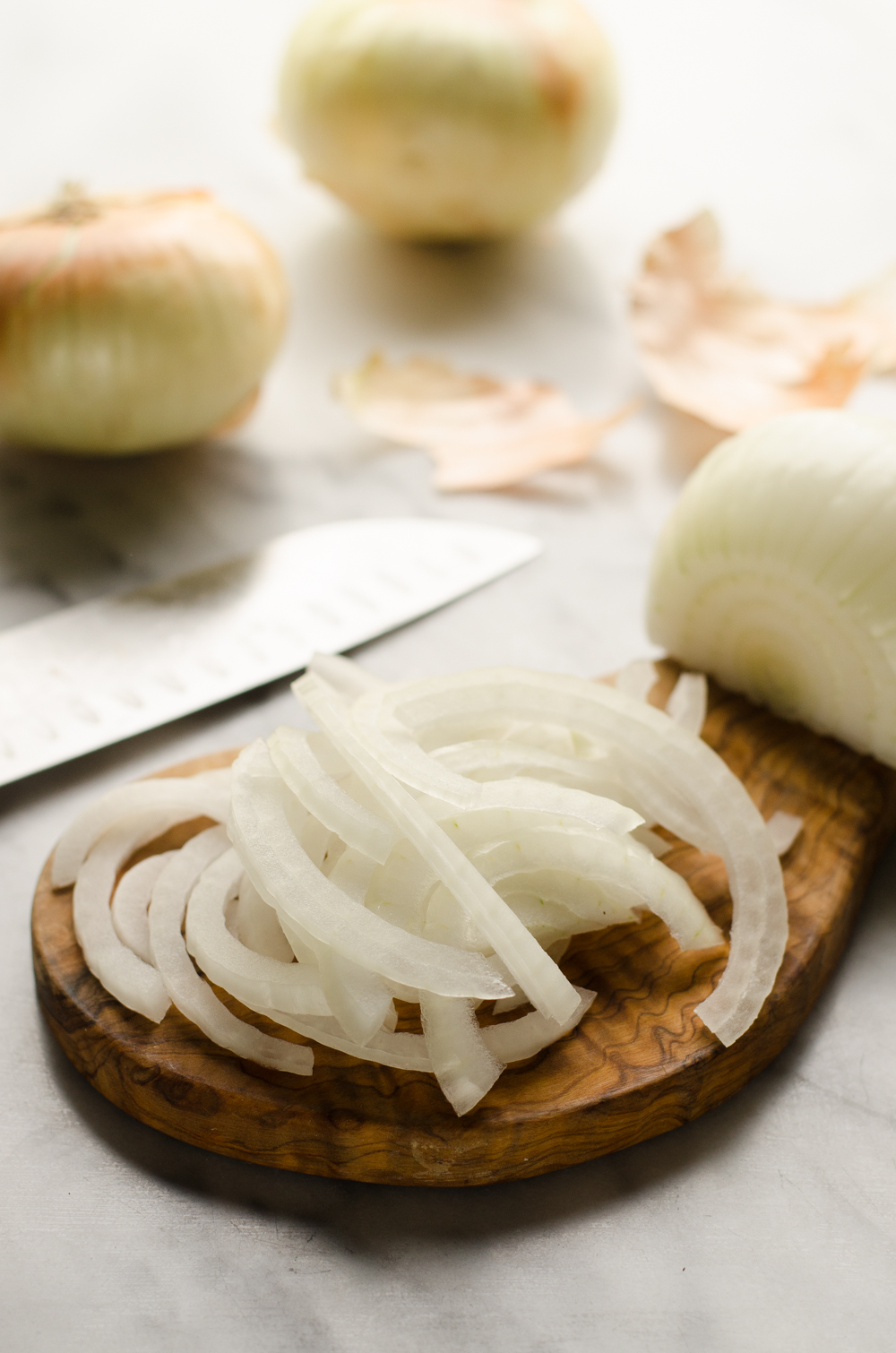 How Do You Use Them?
Vidalia onions are so versatile. You can use them raw in place of other onion varieties if you want to avoid a super punchy, hot onion flavor in your dish. If you sauté them they become ever-so-sweet. You can also roast them whole. And, believe it or not, you can use them in desserts. Yes, in desserts!
I have an awesome fried onion bacon mac and cheese recipe I'm going to share with you soon. Be excited. Be VERY excited!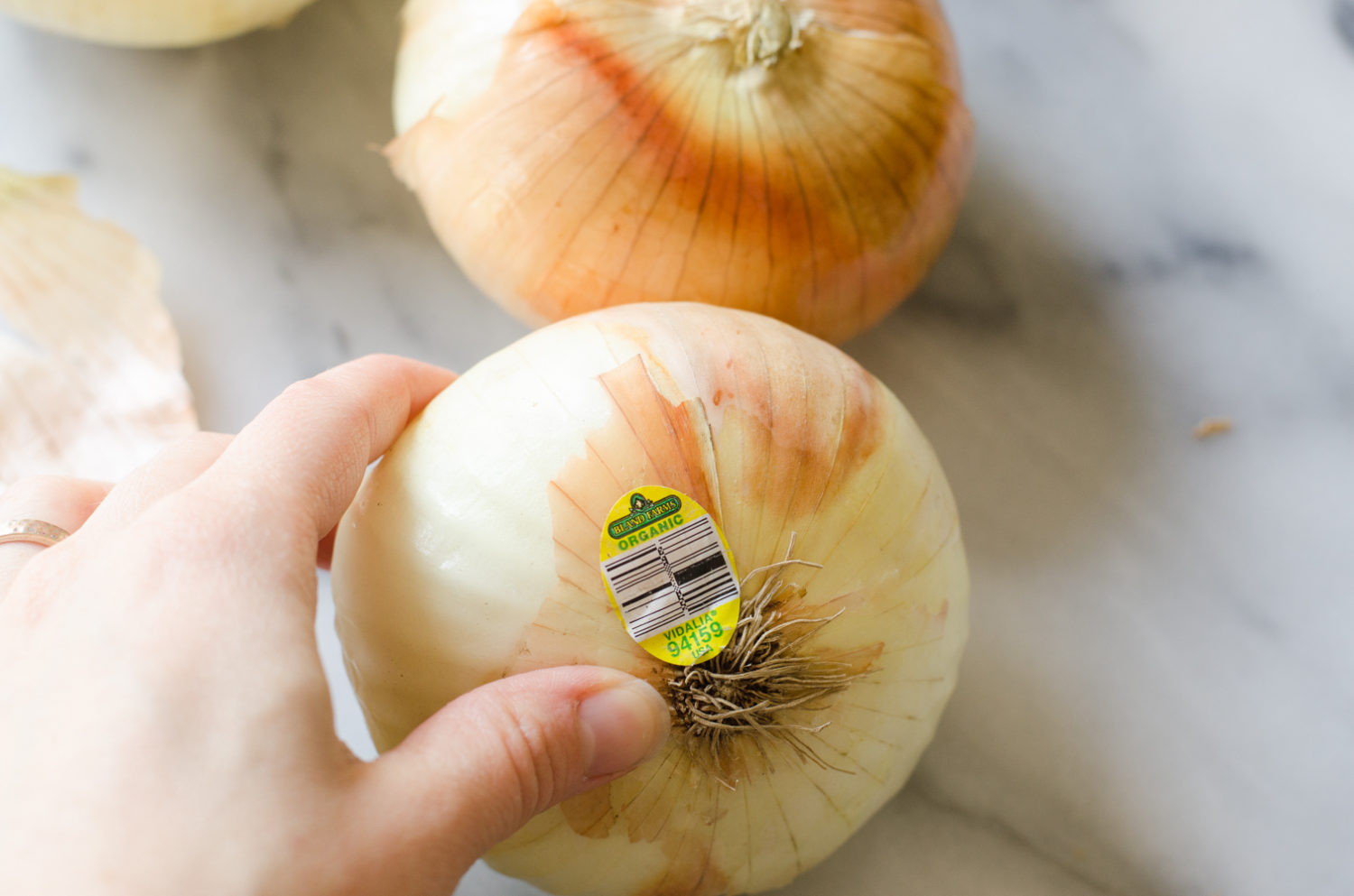 A Note About Choosing Organic
If you can find organic Vidalia onions in your store, definitely choose them! However, if you can't locate any, be aware that onions are on the Clean 15, so they have some of the lowest pesticide residue of any produce on the market. Vidalia onions are planted by hand, and less than 2% are mechanically harvested!
You can learn more about Vidalia onions at vidaliaonion.org. You can also check out their Instagram, Facebook, and Pinterest for inspiration!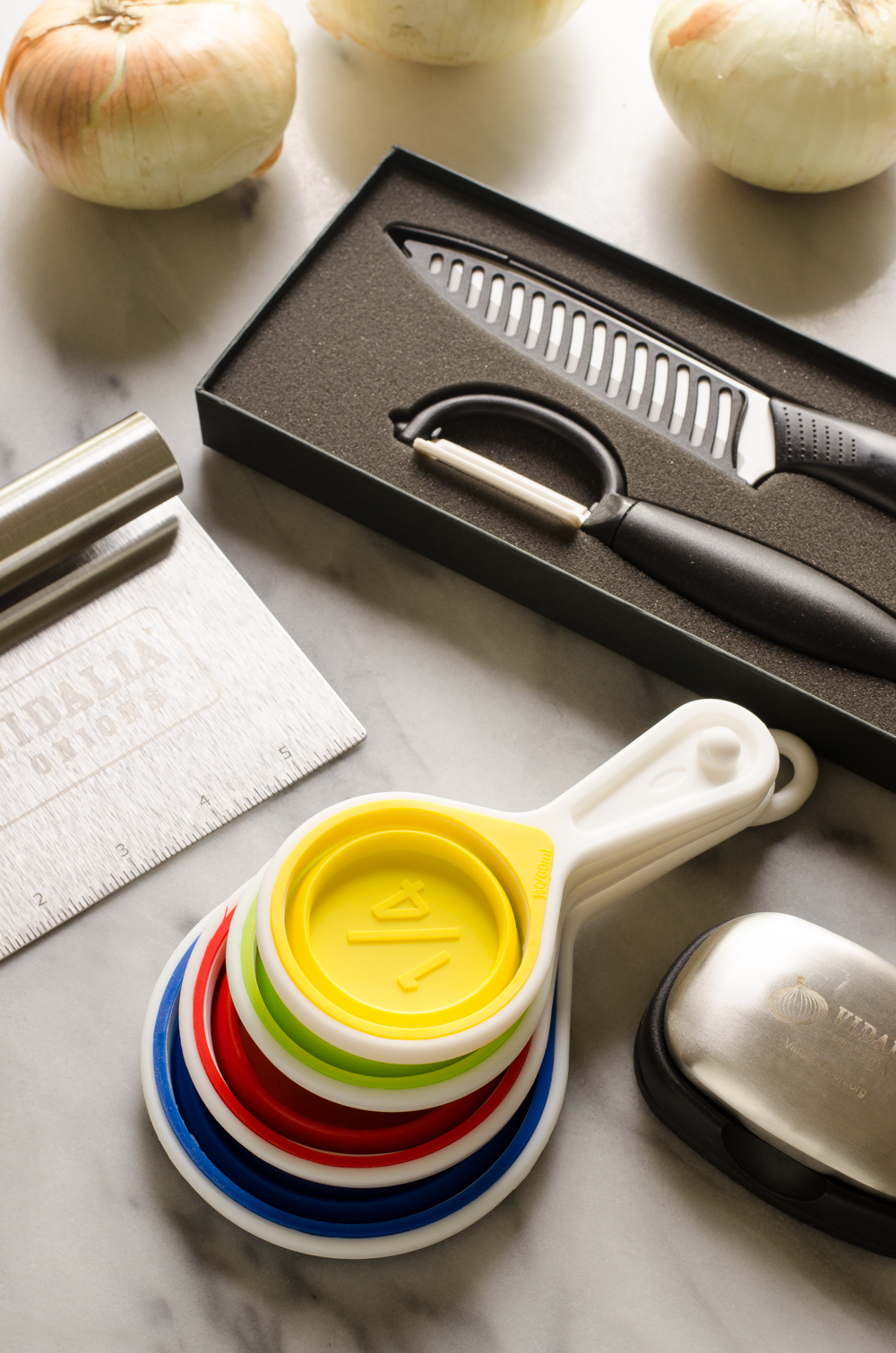 GIVEAWAY!
If you'd like to get your hands on some organic Vidalia onions, be sure to enter the giveaway below! Not only will you receive a box of beautiful organic Vidalia onions, you'll also get a set of collapsible measuring cups, a stainless steel bench scraper, a ceramic vegetable peeler and pairing knife, and a stainless steel hand deodorizer!
Rules:
Anyone is welcome to enter, even my international readers!
Giveaway will run Wednesday, May 24 – Wednesday, May 31.
One winner will be selected at random and the winner will be announced here on Buttered Side Up.
Please provide your actual email address so that I can contact you if you win!
If the winner does not respond within 72 hours, I will choose a new winner.
Okay, that's it! Good luck!
Sources: Dr. Axe, Nutrition Data, Vidalia Onion Committee