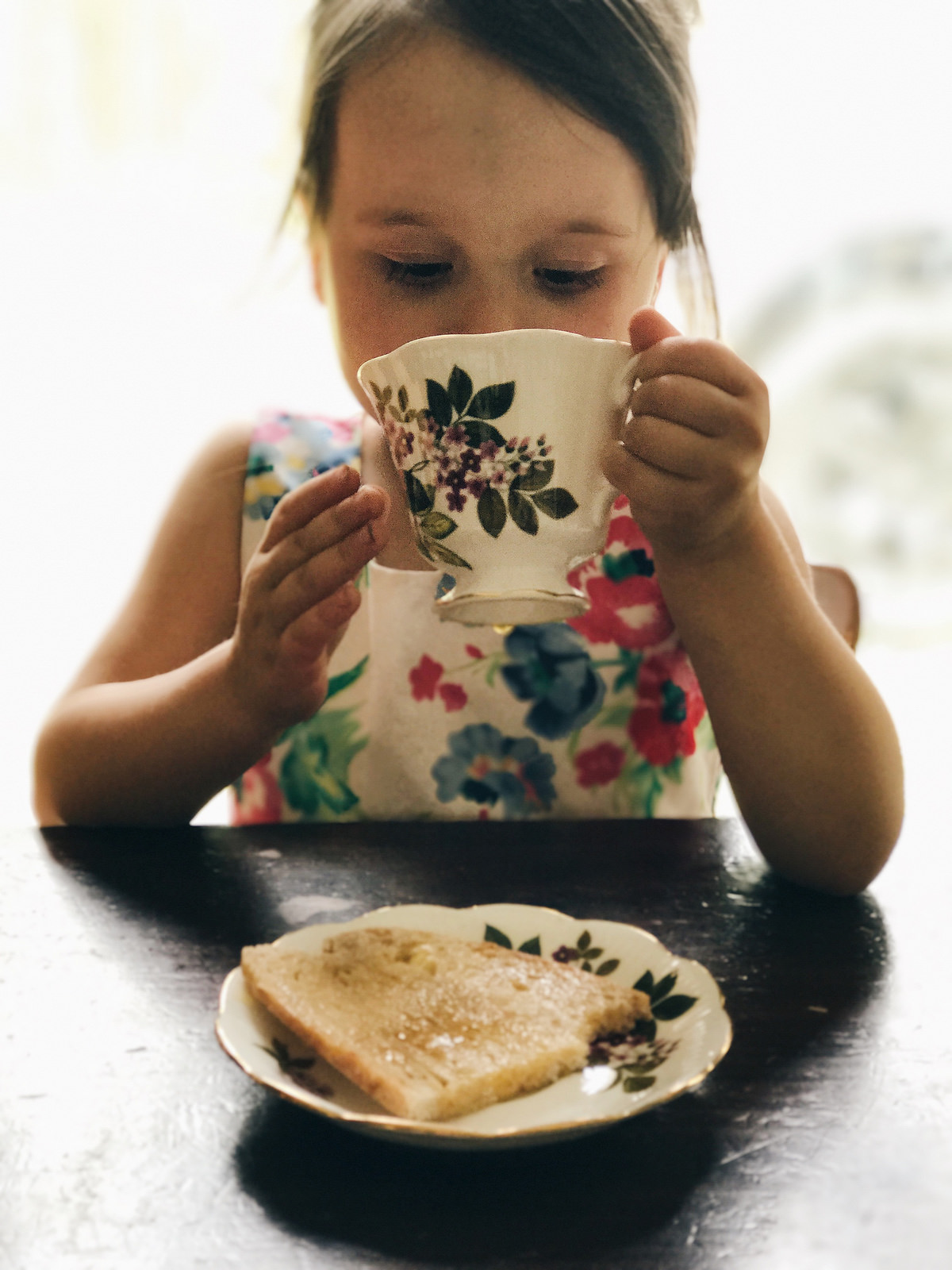 The other day, I decided to have a tea party with Helen. She was feeling under the weather, and I thought it would be a good way to get her to drink some healing tea. Besides, she had spotted my fine china teacups in the cupboard and was begging me to let her use them.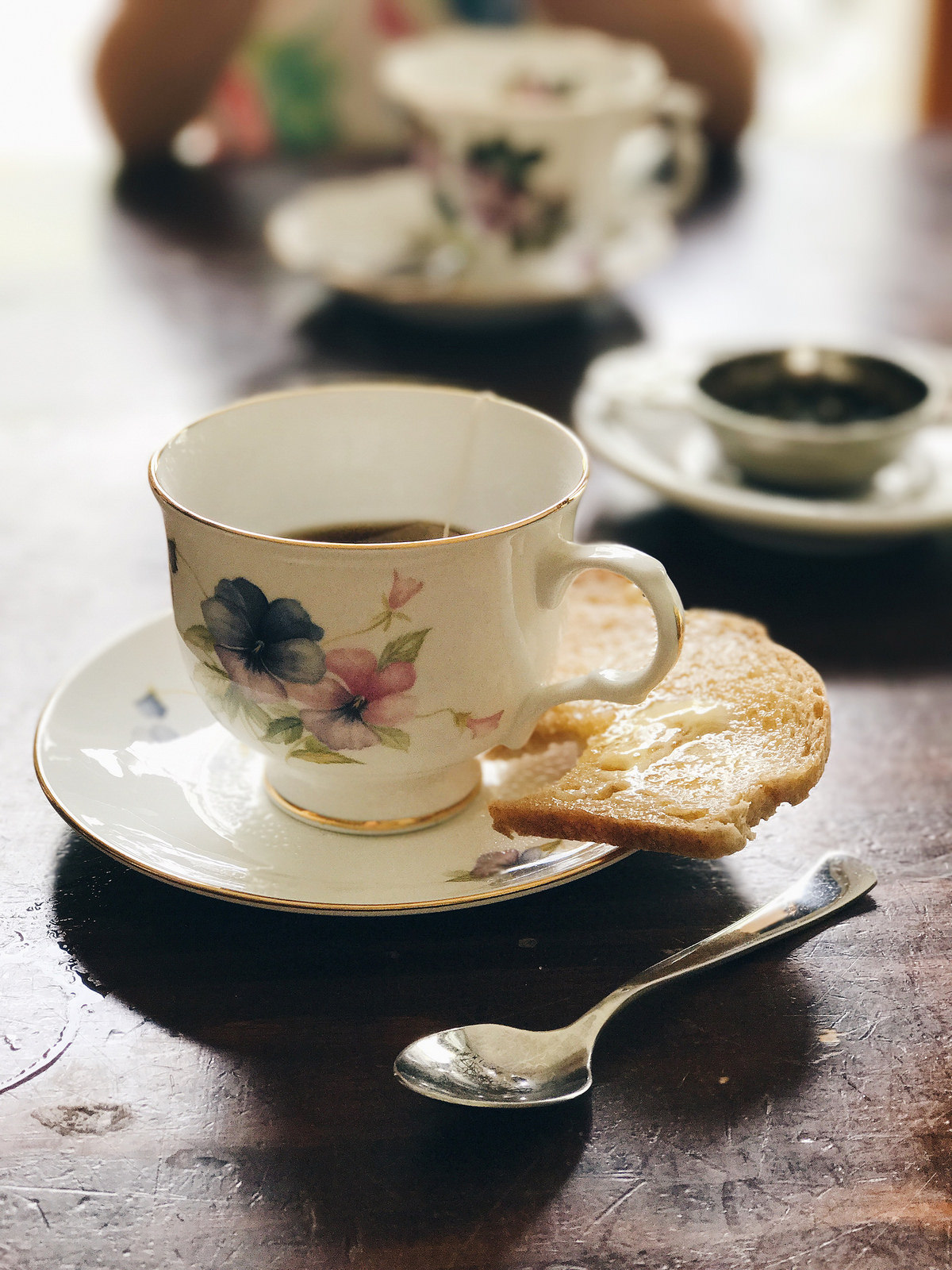 I decided that my collection of bone china teacups (relics of my tea party obsession) had been sitting in the cupboard collecting dust long enough. I swung open the door and asked Helen which cup she wanted. Of course she chose my favorite cup of all time, which I've had since I was a teen.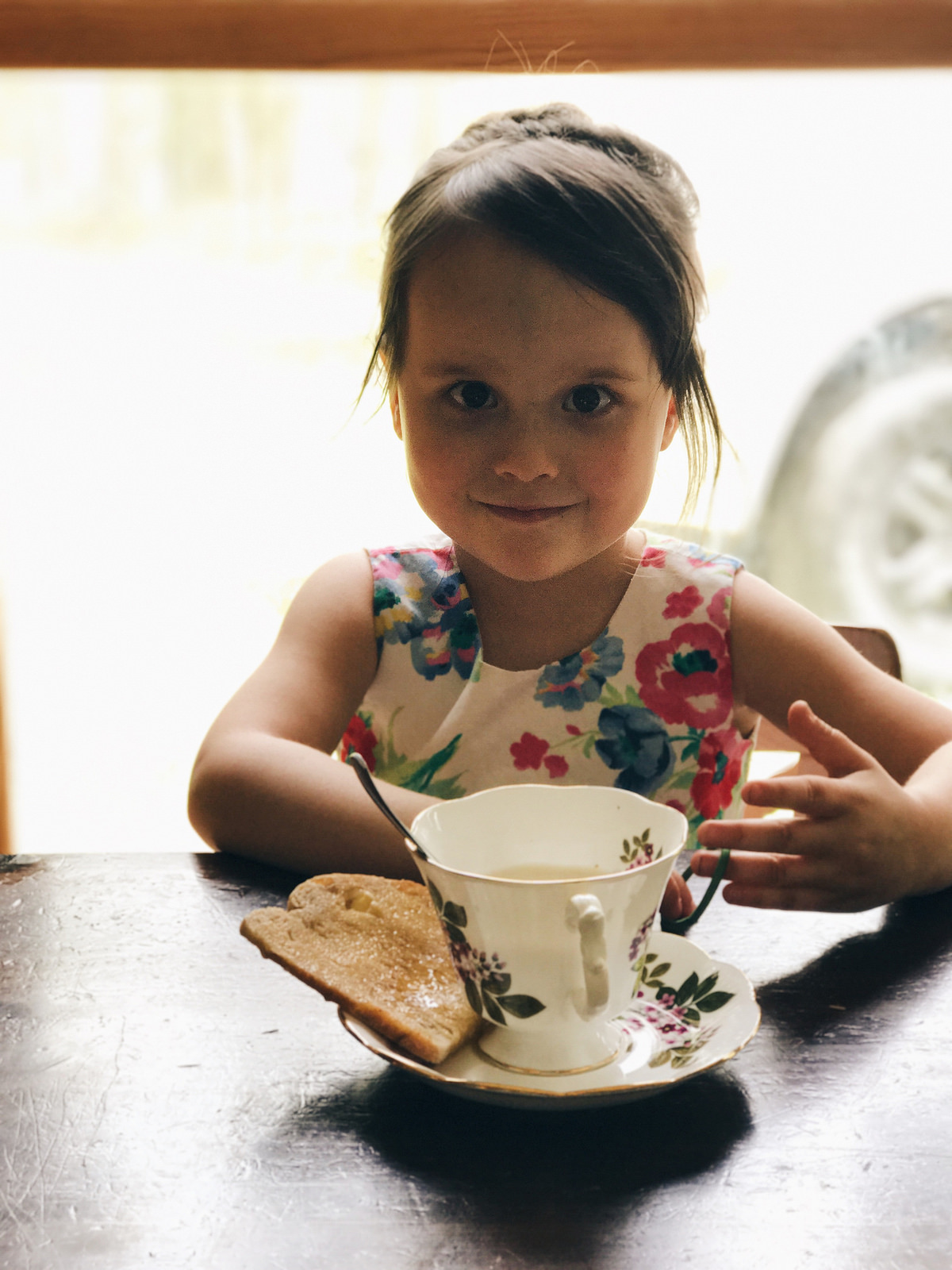 Part of me wanted to give her my least favorite of my teacups. But you know what? I've been training her to be careful with anything made of glass since she was a toddler. And I'm just as likely to break something as she is.
So I let her enjoy the prettiest tea cup. And she drank nearly all of her tea from it.
It's these little pleasures that we can share with our kids that make being a parent enjoyable.
xoxo
Erica
P.S. You can see a short video of our tea party HERE (it originally aired on my Instagram stories – make sure to follow me over there if you like to see bits of our lives and behind the scenes!)
All photos taken with my iPhone 7 Plus.
Join my mailing list and get access to my free Healthy Junk Food Substitutes Guide!