Raspberry curd is surprisingly easy to make in your own kitchen with just 6 simple ingredients!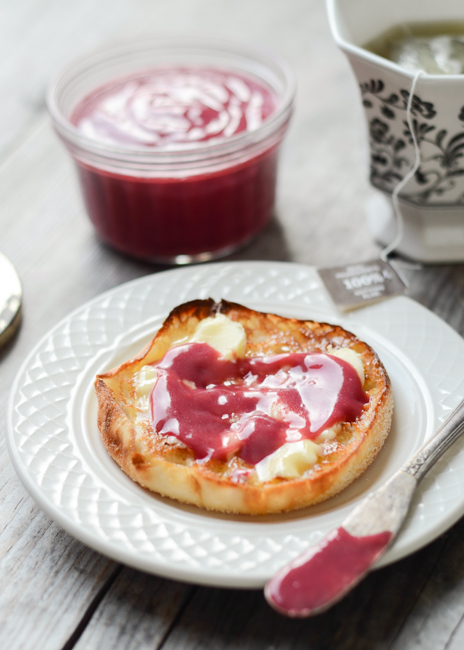 Boy do I love me some curd: the perfect blend of rich, creamy, sweet and sour. And raspberry curd is such a fun one to make!
It's also pretty easy to make: just throw all the ingredients into a pot, cook until thickened, and strain.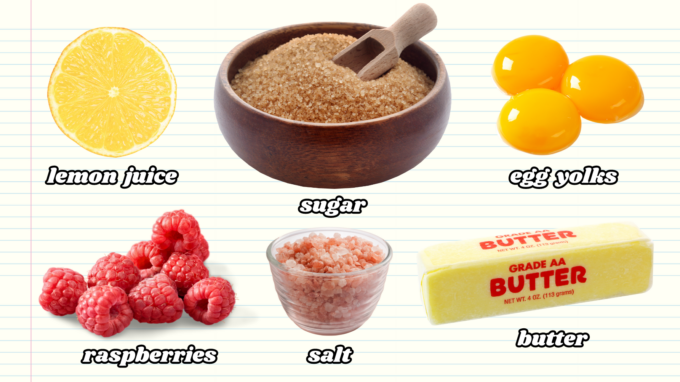 What is Raspberry Curd Made of?
You can make raspberry curd with just 6 simple ingredients:
Lemon Juice
Sugar
Raspberries
Salt
Egg Yolks
Butter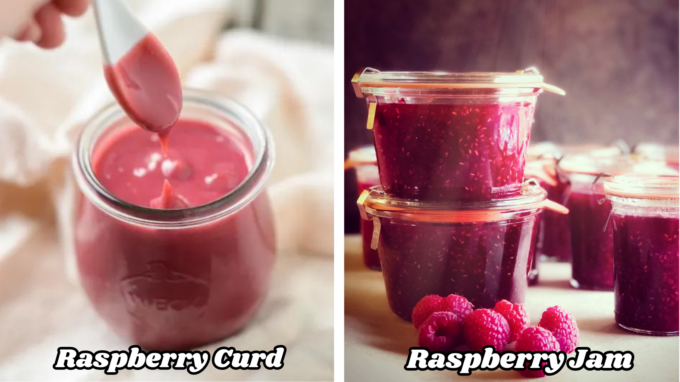 (Image on right by Getty Images)
Note: Some links are affiliate. All opinions are 100% my own!
What's the Difference Between Raspberry Curd vs Jam?
Raspberry curd is made in a different way than jam. It also has added egg yolks and butter, so it's richer than raspberry jam. Raspberry jam is made with just raspberries, sugar, and sometimes pectin is added.
How to Store Raspberry Curd:
I love to store homemade raspberry curd in these min tulip Weck jars (available on Amazon). They're just so cute!
It will keep in the refrigerator for about a week.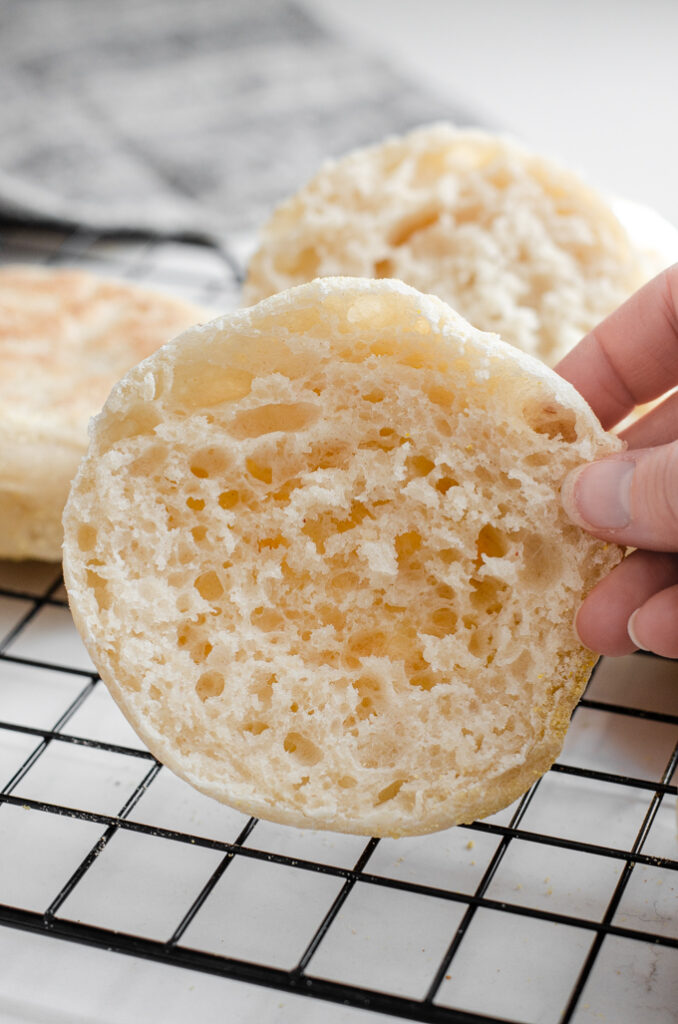 How to Use Raspberry Curd:
There are many ways that you can use this pretty curd:
How would YOU use this raspberry curd?
More Recipes:
Head on over to the Good Life Eats blog to check out my guest post and get the recipe HERE.