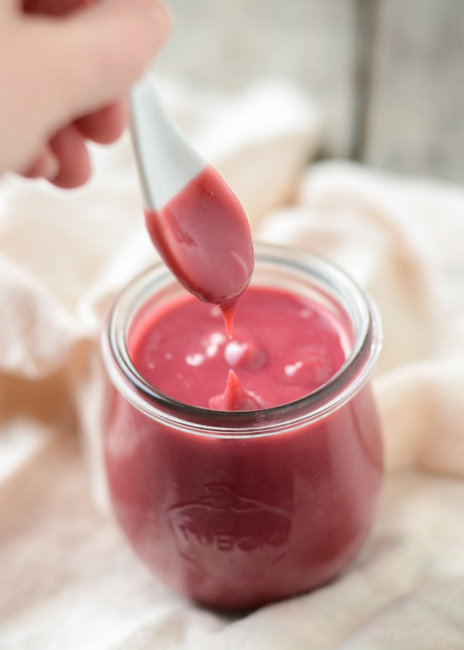 Boy do I love me some curd: the perfect blend of rich, creamy, sweet and sour.
This pretty curd is so easy to make: through all the ingredients into a pot, cook until thickened, and strain. It's so so good spread on buttery English muffins. Or eaten with a spoon, like Reuben likes to do.
Head on over to the Good Life Eats blog to check out my guest post and get the recipe HERE.