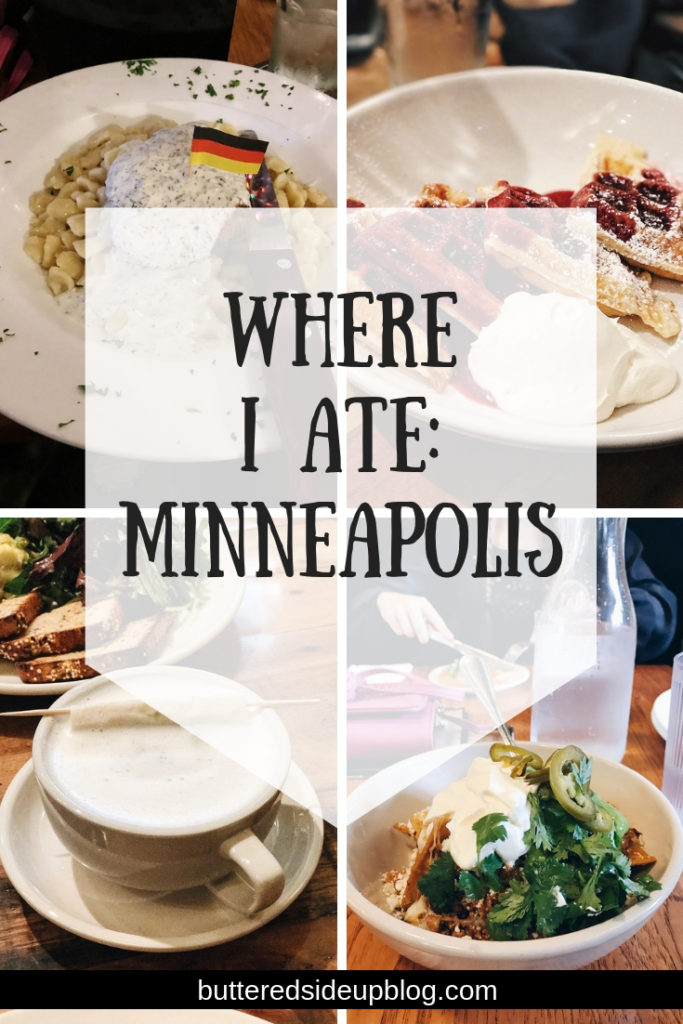 Last weekend my siblings, their spouses, and I took a trip to Minneapolis/St. Paul to attend an Owl City concert. We girls had decided beforehand that we weren't going to eat at ANY chain restaurants. I'm so glad we did, because we had some amazing food this trip. Here's where I ate in Minneapolis:
Where I Ate In Minneapolis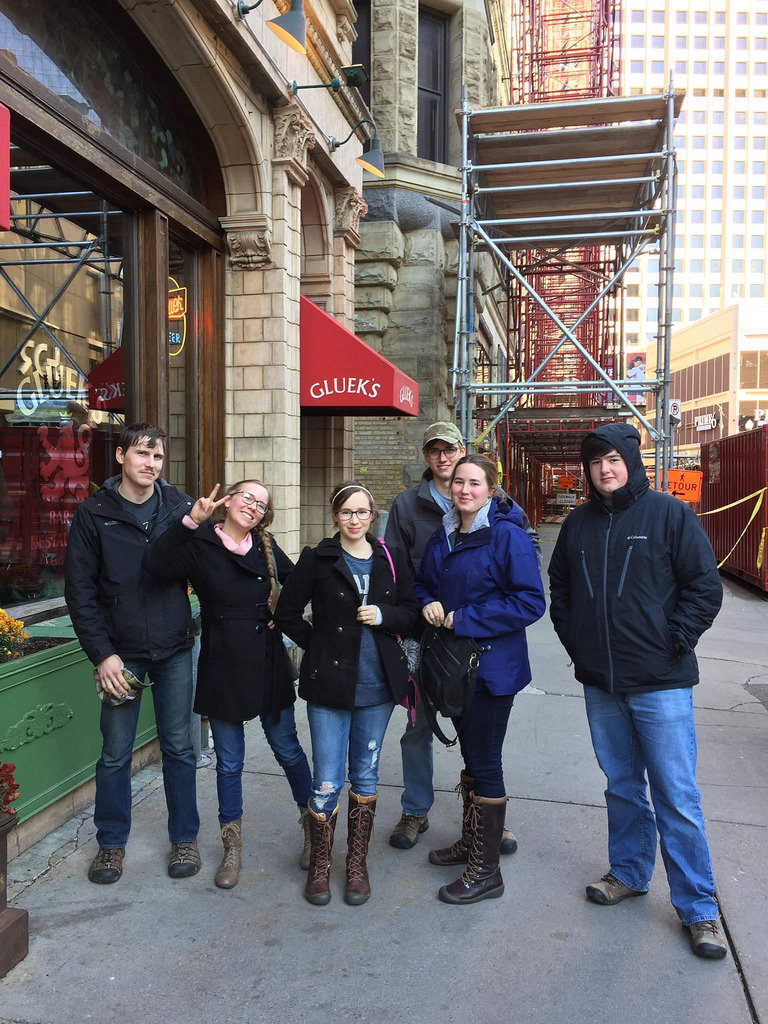 The first place we ate was Gluek's. It's a German-themed bar/restaurant that has been around since 1934. Supposedly it's the oldest bar in Minneapolis.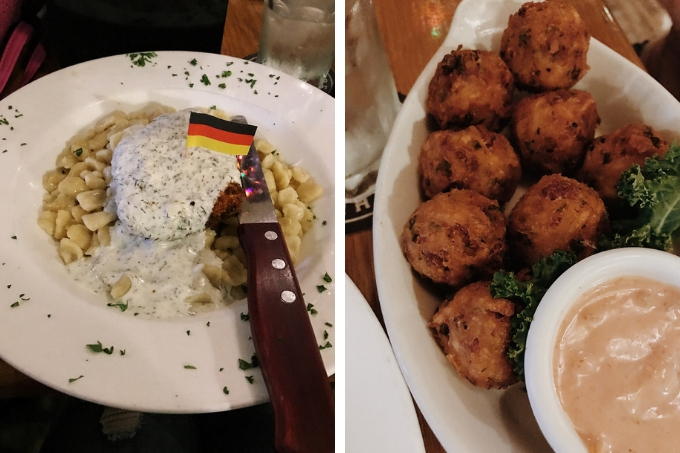 It was kind of unfortunate timing for us: we got to the restaurant at 4:00 and they were planning to close at 5:00 to let a large party in. So our supper was a tiny bit rushed, but not bad.
My sister and I decided to split an entree and an appetizer. We got the Schweineschnitzle Spaetzle for our main dish, which had a breaded pork cutlet on top of spaetzle and a dill cream sauce. It was yummy – quite different flavor combos than I would have thought of! We also got the Reuben tots in honor of Reuben (who couldn't come). I mean, they shared his name and he loves tots, so…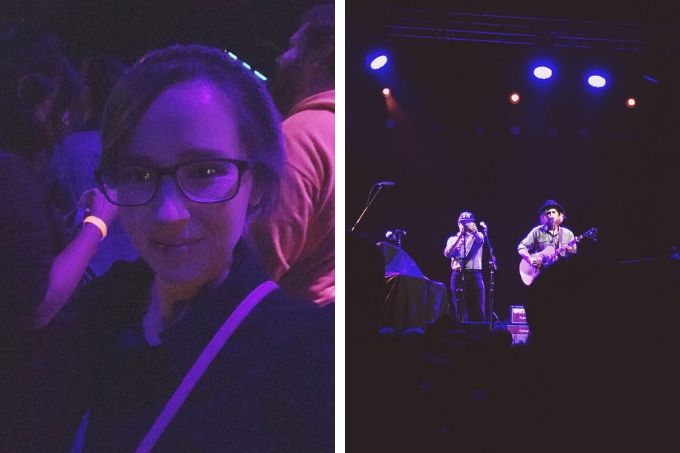 After supper we killed time until the concert started. Before the main event (Owl City), Matt Thiessen and the Earthquakes played a few songs. I'm a huge Relient K fan, so it was cool to see Matt in person. His new style isn't my favorite (punk rock forever!), but it was still fun to hear him live.
And I've come to the conclusion that I'm just not a concert person. I love Owl City music, but I like to be able to control how loud it is. It's also more fun to enjoy it in the comfort of your own home rather than waiting hours and being crowded by other fans. Ha! Yes, I'm an old fuddy-duddy.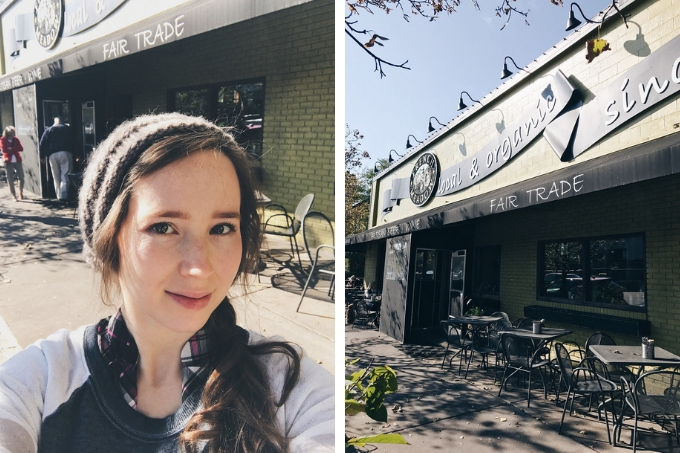 The next morning we went out for breakfast at French Meadow. I had heard about this restaurant from Minneapolis natives, so I was excited to see what they had to offer.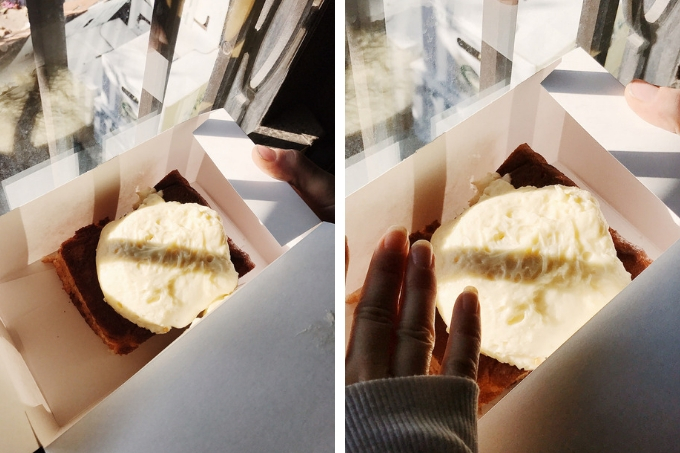 First off, my sister's husband ordered a latte and a giant cinnamon roll. Like, this picture doesn't do the size justice! He let us all sample it, and wow. It was really good. It was warm, and tasted like something I would bake at home (not loaded with chemicals!). Plus it had loads of cream cheese frosting on top that wasn't overly sugary.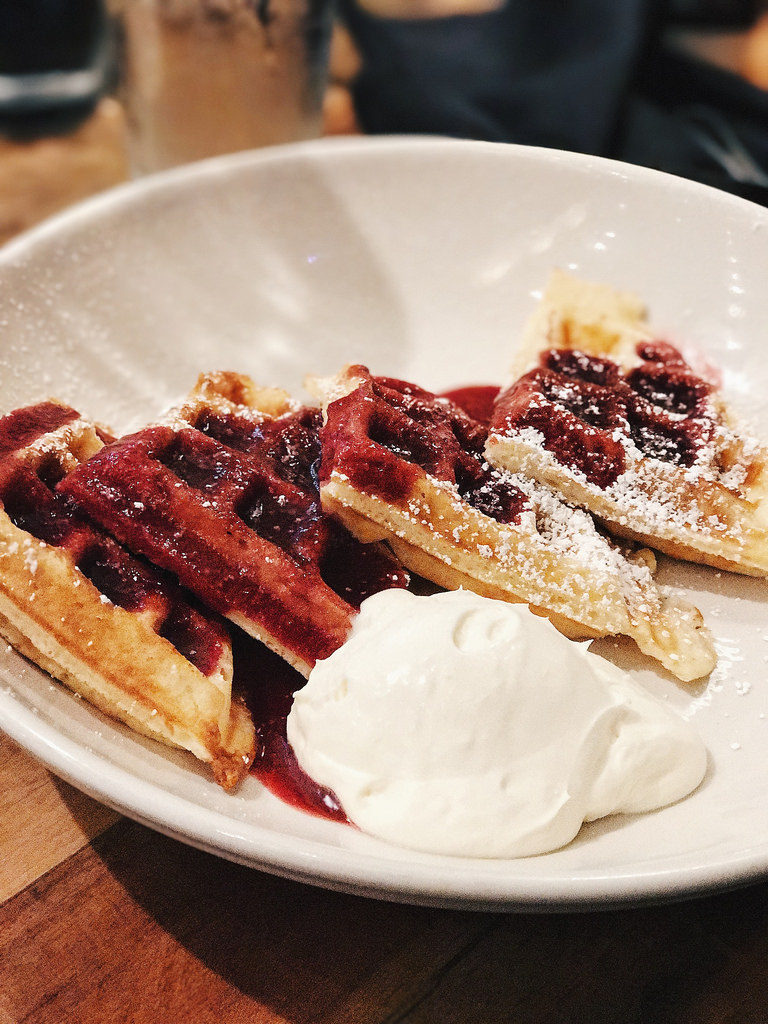 My sister and I decided to split meals again so we could try more things.
We got the Belgian waffle, which the chef chooses the toppings for each day. On that particular day it was raspberry sauce and whipped cream. Oh. My. WORD. Those were the best waffles I've ever had at a restaurant. Everything was executed so well. Even the whipped cream seemed more luscious than normal, but not in an artificial way! I'm going to have to recreate it and share the recipe with y'all.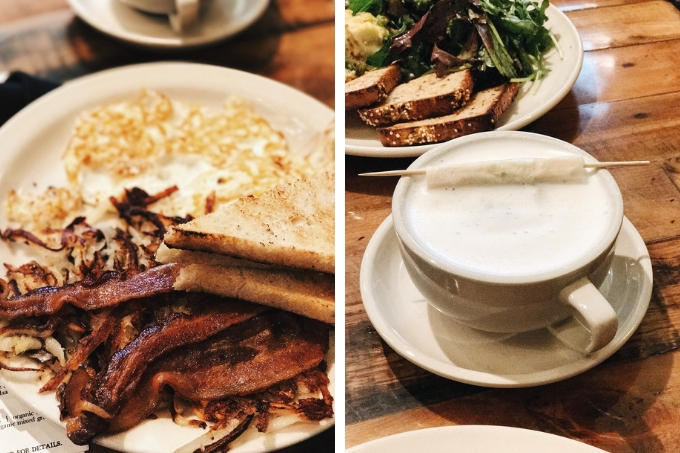 We also ordered The Classic Egg Breakfast which came with 2 organic eggs, nitrate-free bacon, hash browns, and sourdough toast. Again, it tasted like food that I would cook at home. Which is always a win for me at a restaurant.
For our drink we got an unsweetened matcha latte. I was a bit weirded out when they brought it to us – they steeped the tea in a tea bag hung from a skewer directly in the milk. But it had a lovely flavor! In fact, it brought me right back to our Florida trip. All the feels! ??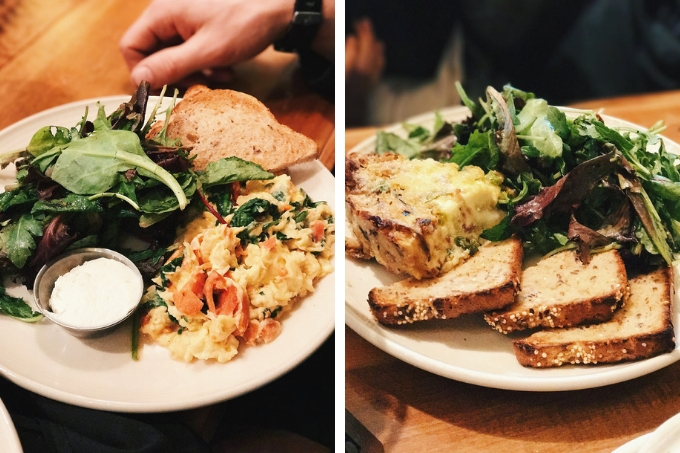 My sister's husband ordered the smoked salmon and eggs, which had organic scrambled eggs, salmon, cream cheese, and spinach. Served with organic mixed greens and organic seeded toast.
My eldest sister got the Quiche Lorraine made with organic eggs, Swiss cheese, nitrate free bacon, scallions, and a crisp potato crust. Hers was also served with mixed greens and a gluten free toast.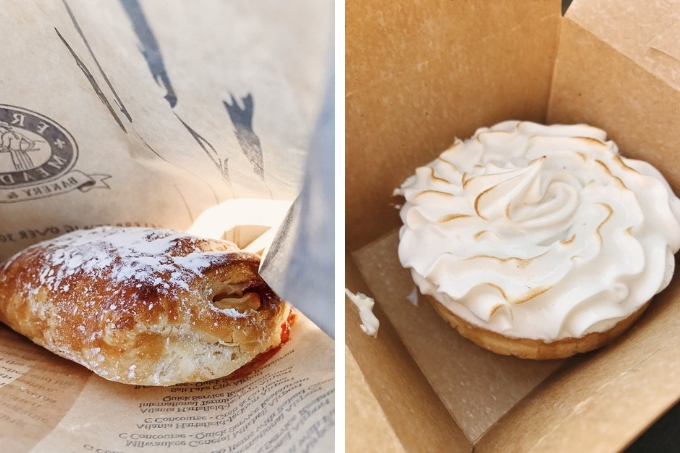 I also ordered 2 things from the bakery to bring back to Reuben and the kids: a strawberry cream cheese croissant and a lemon meringue tart. They weren't quite as sublime as the restaurant food, but they were still very good!
The last place we ate was Brasa. Their focus is on smoked meats and Mexican-inspired food. As usual my sister and I split a meal. We got their spicy masa harina corn cake, topped with melted cheese, pickled onions, and cilantro. It was amazing. I'm already experimenting to try to recreate it for you guys. We also ordered the Chorizo-Potato Chilaquiles. The flavor was lovely, but it was a bit spicy for my taste. Especially when I'm pregnant. ?
So that's where I ate in Minneapolis!
What restaurants should I add to my list to try in Minneapolis/St. Paul? Please leave a comment with your favorite places! I prefer restaurants that offer minimally-processed food, and organic is always nice!