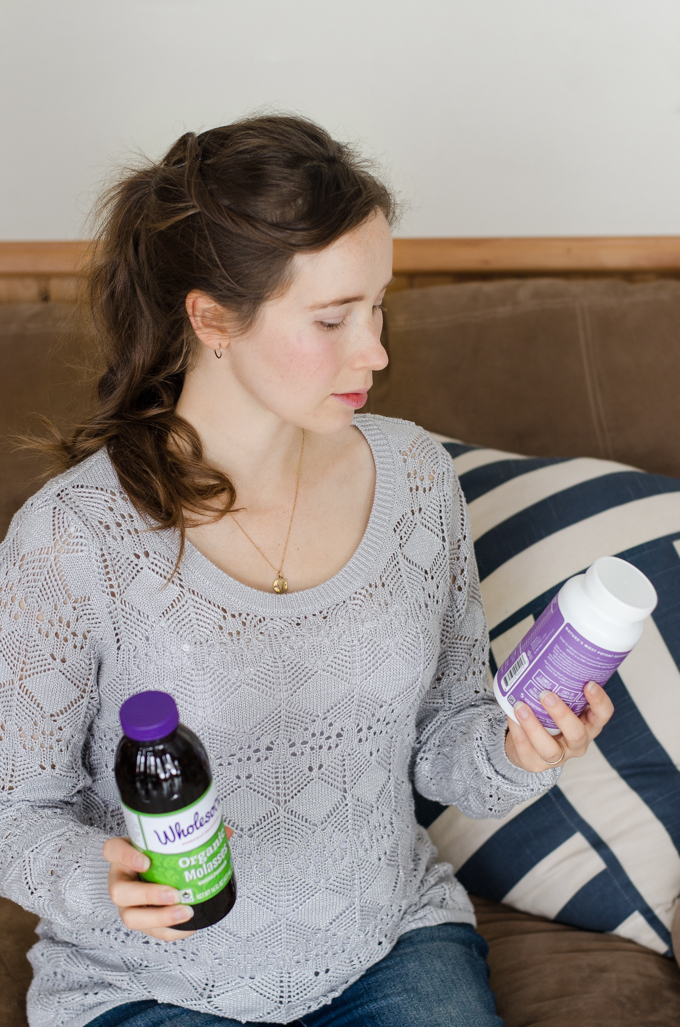 Hey friends! I'm here with a quick health update.
Quick FYI: I'm currently 24 weeks pregnant.
Last time I talked about this back in July, I had found out that I was super low on CoQ10 (a substance that every cell in you body needs to function properly). I had been suffering from chronic fatigue. Basically I could cook food and lay in bed all day, and that was it.
My doctor prescribed desiccated beef heart, which is one of the highest food sources of CoQ10 (thank you ever so much to Anna W. for recommending beef heart). Within a few days of adding that supplement, I started to get better! I have never experienced such a drastic change in health from taking a single supplement. It was amazing!
Fast forward 3 months. I went in to get more blood tests done so we could see how effective my supplements were. Here's what I found out:
THE GOOD NEWS:
I more than doubled my CoQ10 levels! I'm still on the low end, so my doctor had me 1.5x my dose of the beef heart.
I increased my Vitamin D levels slightly. It's still on the lower end, so I'm upping my dose of Vitamin D drops.
My Vitamin B levels are still really good! This made me happy since I stopped taking the methylated folate supplement.
My thyroid levels also got slightly better, but my doctor would like to see more improvement. So I'm doubling my dose of Thytrophin.
My DHA levels are still great.
THE NOT SO GOOD NEWS:
My omega 3 levels have dropped below optimal range (the baby is stealing all of my omegas!), so I'm going to double my cod liver oil dose.
I'm not getting enough protein, so I'll be doubling my dose of collagen peptides.
My potassium is on the low end, so I'll be trying to eat more avocados and potatoes.
The scariest thing that I found out: I'm anemic. My doctor said I'm not horribly anemic, so I guess that's good. My Ferritin (an indicator of iron levels) dropped from 72 to 18. ? My doctor would like to see it at 80. Also, my overall blood levels are down, so I'm in the red zone for RBC (red blood cell count), Hemoglobin (a protein found in red blood cells that carries oxygen throughout the body), and Hematocrit (the ratio of red blood cells to the total blood cell count).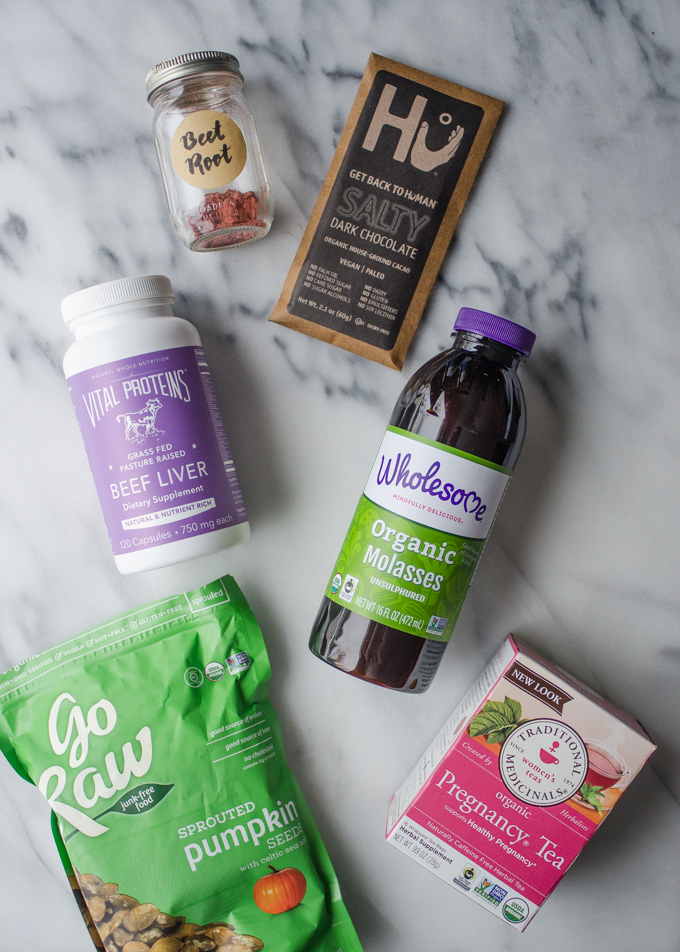 Supplement Update
As I mentioned above, I'm going to 1.5x my dose of beef heart, increase my Vitamin D drops, double my Thytrophin, cod liver oil, and collagen peptides dose, and try to eat more avocados and potatoes.
Since I'm now anemic, I'm going to try to eat more iron-rich foods. On my list so far are blackstrap molasses, beef liver, pumpkin seeds, beet powder, and dark chocolate. The iron from animal-based sources is more easily absorbed, so I'll try to eat more red meat and shellfish as well.
If you watch my Instagram Stories, you know that I was dealing with some cramping and contractions the other day (thank you to all who prayed for me!). My doctor suggested that I start taking pregnancy tea, so I've been trying to drink a cup every day. My midwife suggested that I take more calcium and magnesium for cramping.
So that's my health update for fall of 2018!
Have any of you ever suffered from anemia? I'd really like to cure it before the baby comes. Any advice would be much appreciated – please leave a comment with your suggestions!
xoxo
Erica