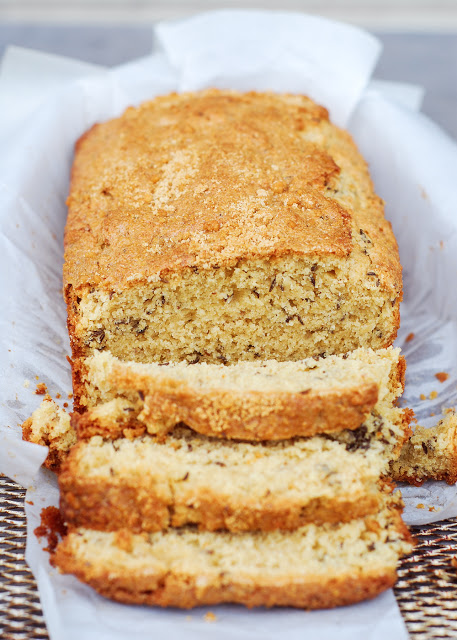 This post was originally published on May 4, 2010, on Cooking for Seven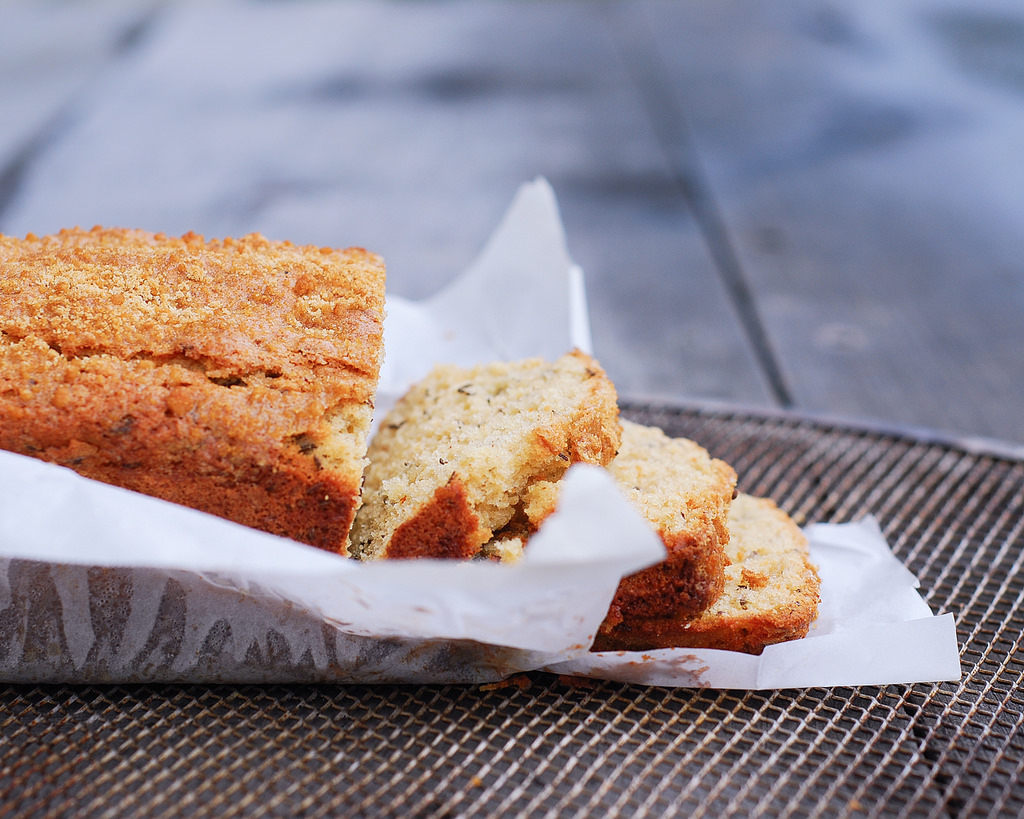 "I don't mind some cake – seed-cake, if you have any."

"Lots!" Bilbo found himself answering, to his own surprise; and he found himself scuttling off…to a pantry to fetch two beautiful round seed-cakes which he had baked that afternoon for his after-supper morsel.
When my sister read those words from The Hobbit, I could almost taste the seed-cakes. They sounded like a wonderful blend of sweet and savory. A perfect companion to tea.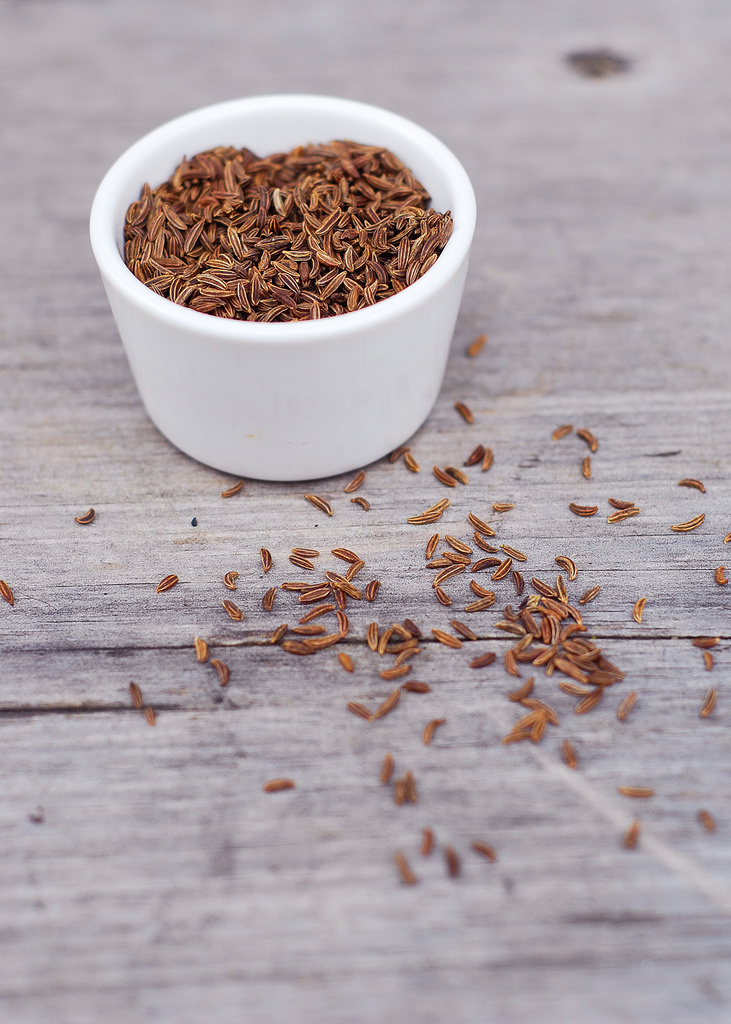 Nearly ten years after listening to that timeless tale, I decided to try my handing at baking up a beautiful seed-cake.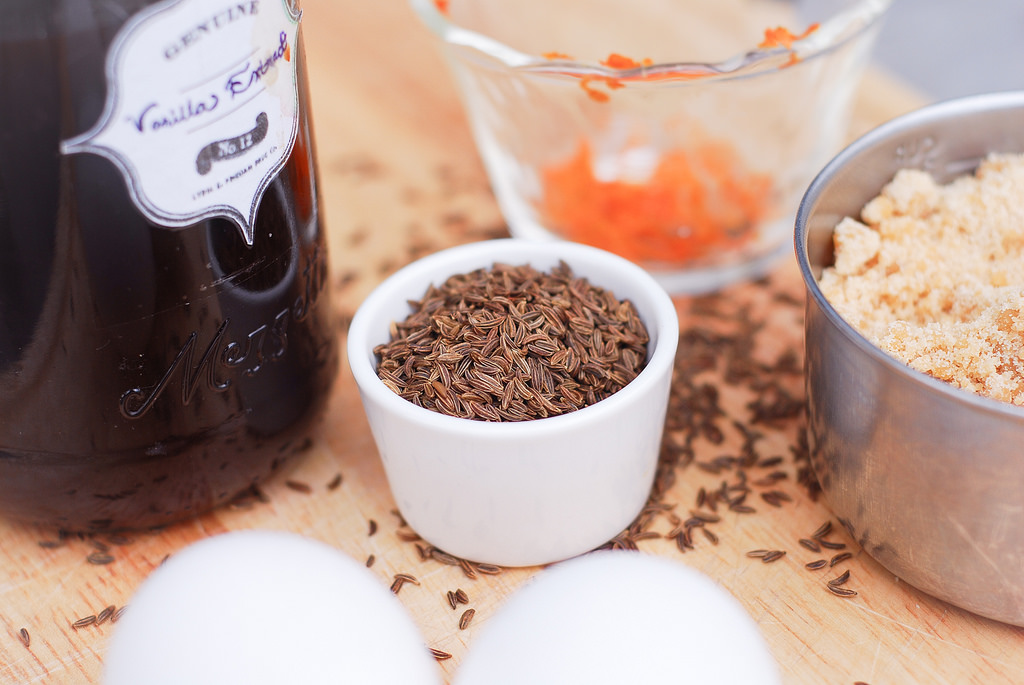 The ingredients and process are very simple: Mix together the dry ingredients. Cream butter, sugar, orange zest, and vanilla. Beat in eggs & stir in dry ingredients & milk. Fold in the caraway seeds. Bake & enjoy with butter or cream.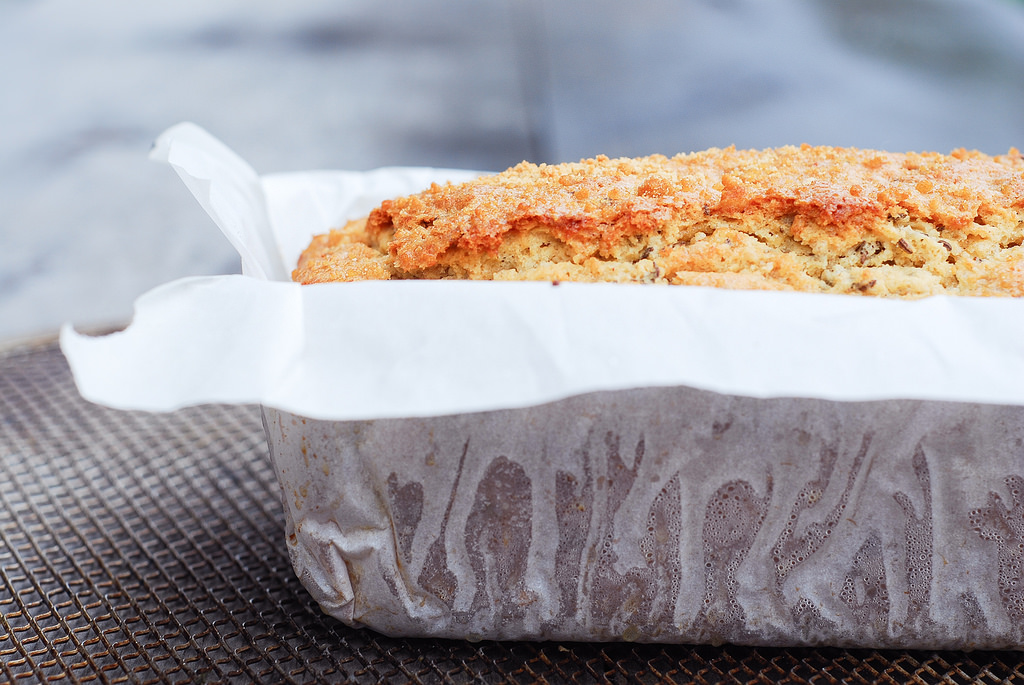 Notes:
Need I say that I made my usual substitutions? I used approximately half whole wheat & half all-purpose flour. If you're feeling brave, you could use all whole wheat flour.
For the sweetener, I used our newly made maple sugar. You can use granulated sugar, rapadura, demerara, or whatever you wish!
The original recipe called for 1 tablespoon of orange zest. The amount scared me a bit, so reduced it to about a teaspoon. My mistake. Another time I would add the complete amount.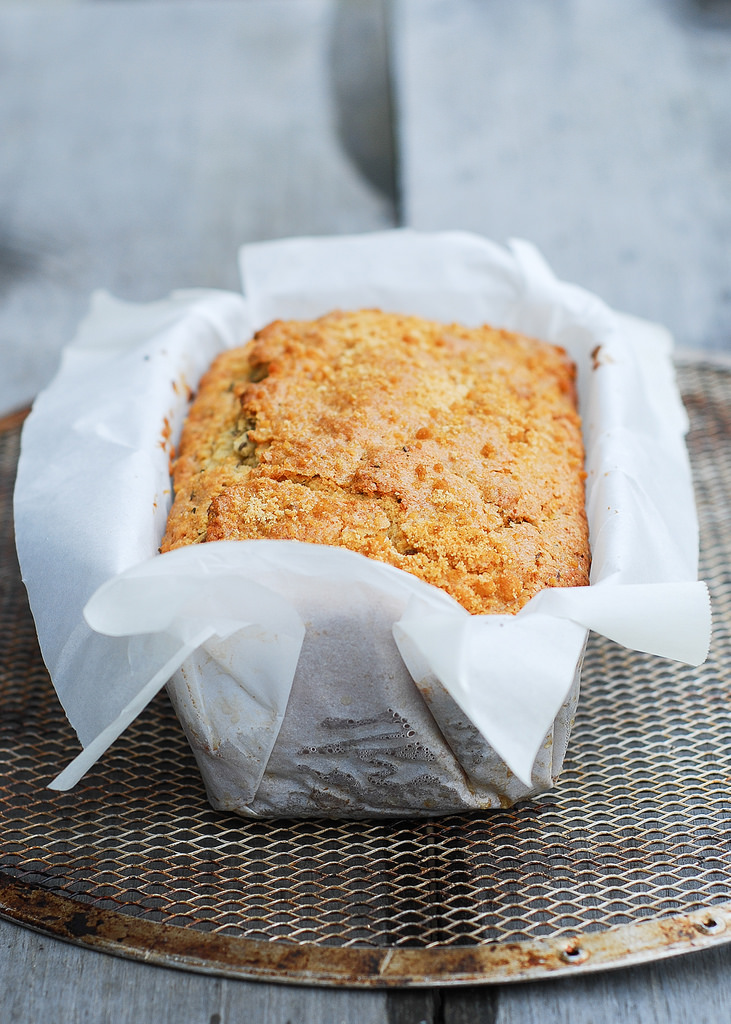 Caraway Seed Cake
Adapted from Rosa
Ingredients:
1 1/4 cups whole wheat pastry flour
1 cup all-purpose flour
1 tablespoon baking powder
1/4 teaspoon salt
2 tablespoons ground almonds
3/4 cup (1 ½ sticks) butter, softened
3/4 cup maple sugar or sweetener of choice
1 tablespoon orange zest
1 teaspoon pure vanilla extract
3 large eggs
1/3 cup whole milk
3 tablespoons caraway seeds
Directions:

1. Preheat oven to 350° F. Butter a 9×5 inch loaf pan & line with parchment paper.
2. In a medium bowl, whisk the flours, baking powder, salt, and almonds. Set aside.
3. In the bowl of a stand mixer, cream the butter & sugar until light colored and creamy. Add the eggs, one at a time, beating after each addition. Scrape down the sides of the bowl as necessary. Add the orange zest & vanilla extract and mix.
4. Add the dry ingredients and milk alternately, a little at a time, until it is fully incorporated. Fold in the caraway seeds.
5. Scrape the batter into the prepared pan. Sprinkle with sugar and bake for 50-60 minutes or until lightly golden on top and a toothpick comes out clean when inserted in the middle. Let cool in pan on a rack for 10 minutes. Pull the cake out of the pan and allow to cool completely on a wire rack. Serve with butter, cream, or whipped cream.
Makes 1 (9×5-inch) loaf cake