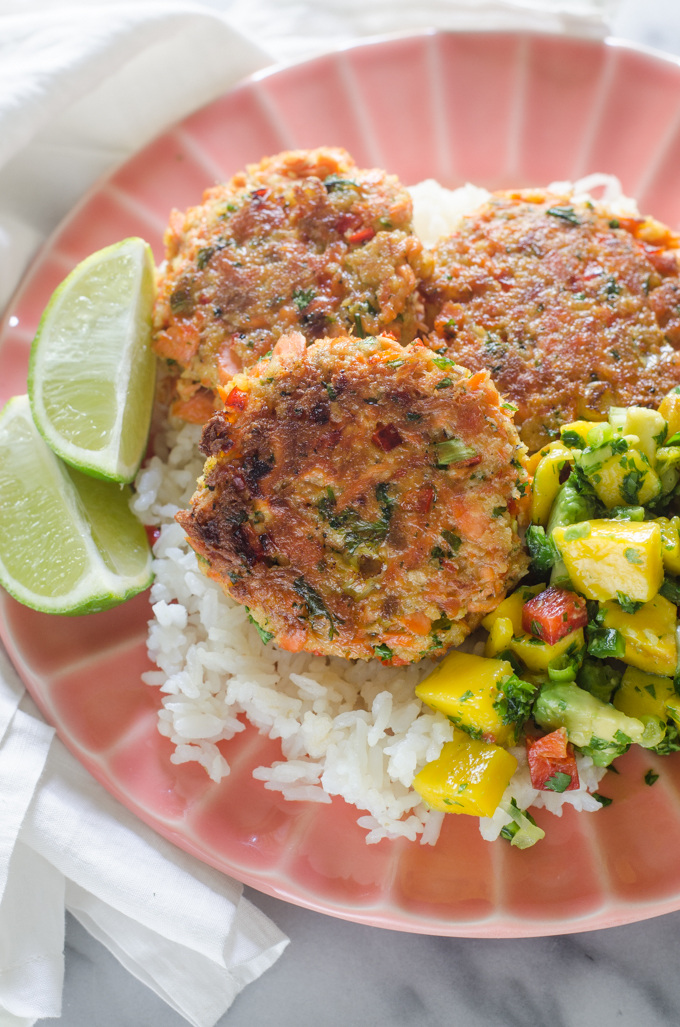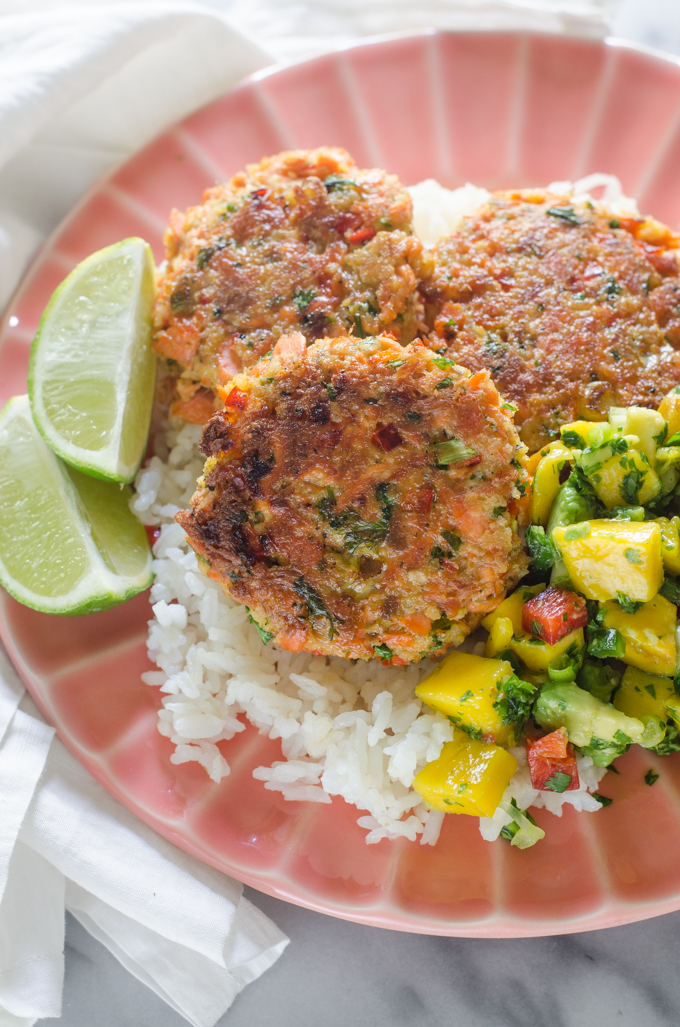 If I'm honest, salmon is one of those things that's difficult for me to cook to my satisfaction. I don't want to kill my family from under-cooked fish, but at the same time I hate baked-until-it's-dry salmon. Let's just say that I'm still trying to develop a fool-proof baked salmon method.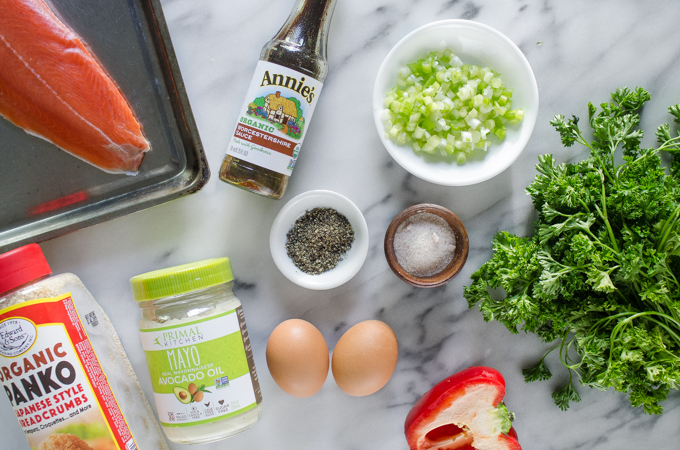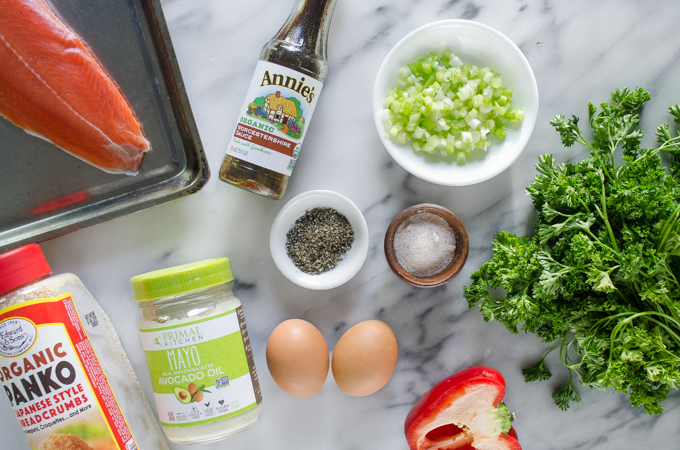 These salmon cakes are a wonderful solution if you're in the "I know I should eat more salmon, but I don't know how to cook it" camp. They're absolutely scrumptious, and the dryness factor is mitigated with eggs and mayonnaise. Reuben and I agree that they're our favorite way to eat salmon.
You can find my step-by-step instructions for how to make these salmon cakes over on The Pioneer Woman's blog HERE.
Now For a Bit of Life Lately: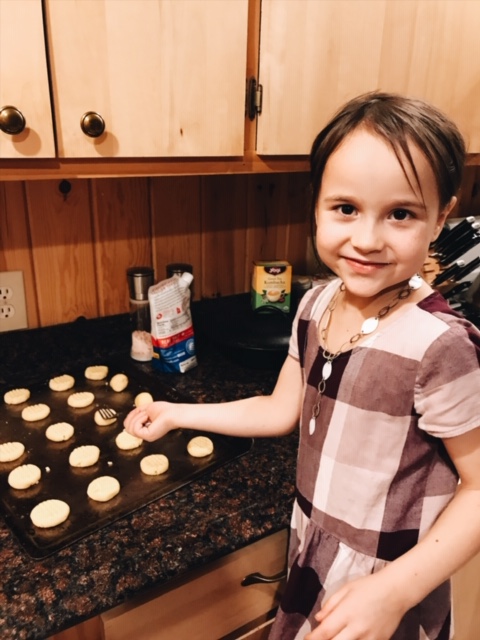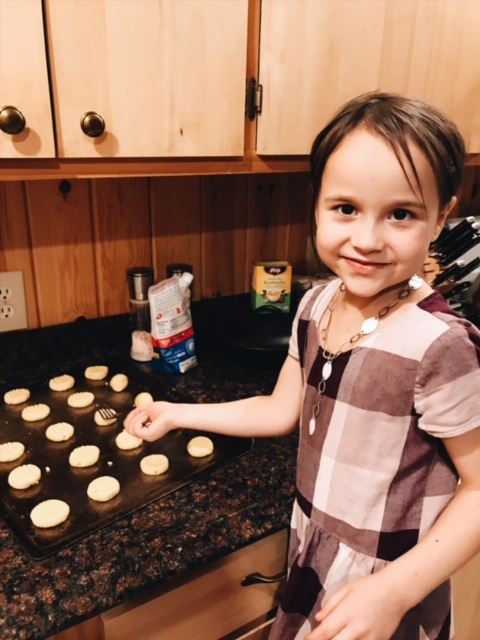 Helen and I made butter cookies dipped in chocolate for a family Christmas Eve get-together. Reuben took James to the new house and Anya was sleeping, so we got some one-on-one time in. ❤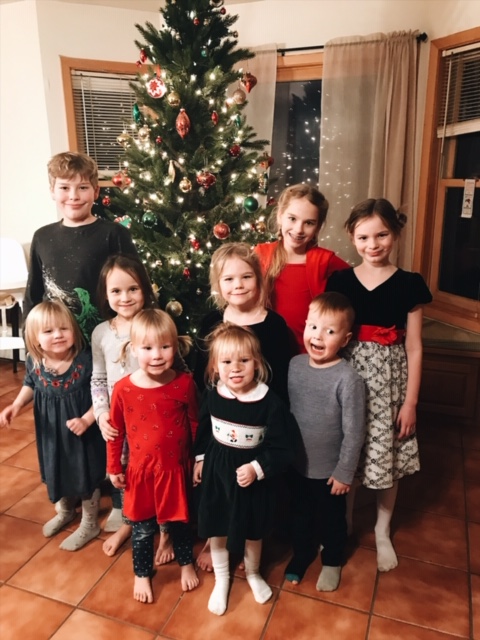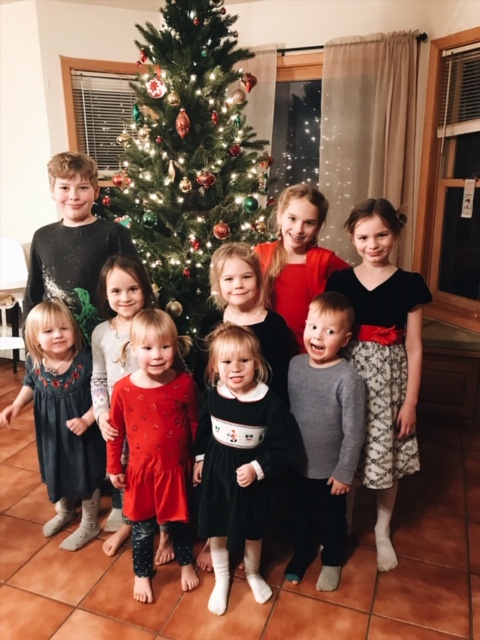 The kiddos and their cousins on Christmas Eve! It was fun seeing family over the holidays, but MAN. Christmas is exhausting with kids!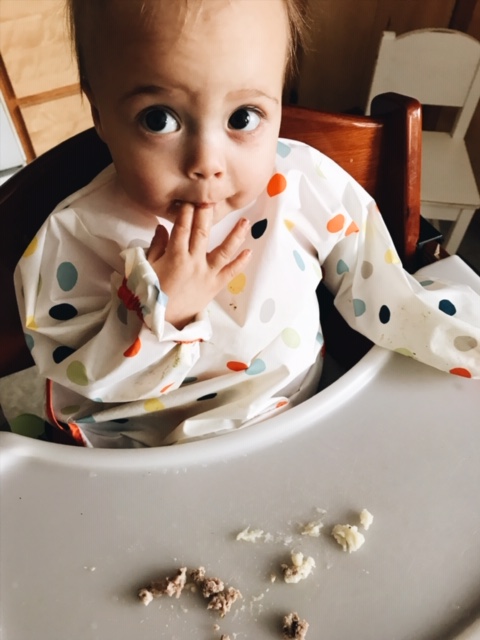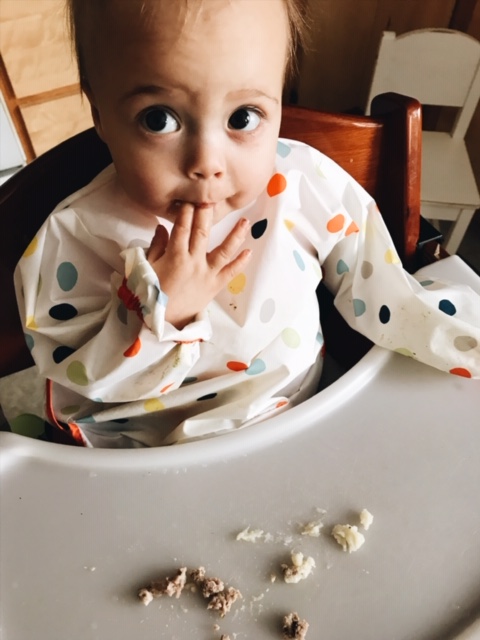 Anya has been such a good eater. I nurse her twice every wake period (once when she gets up and once before she takes a nap), plus she eats with us at mealtime. Here she was eating Swedish meatballs for the first time.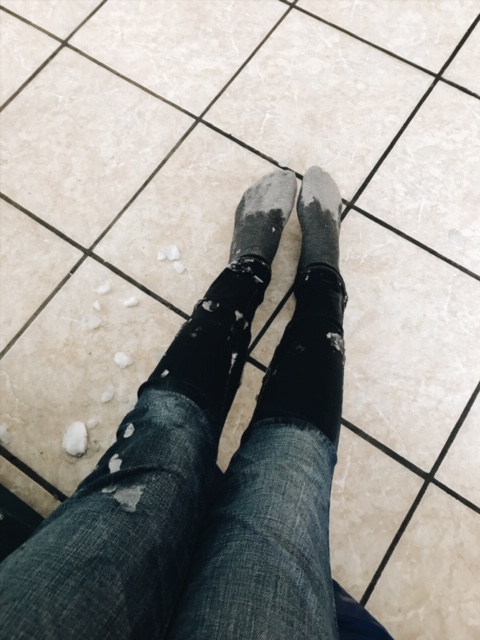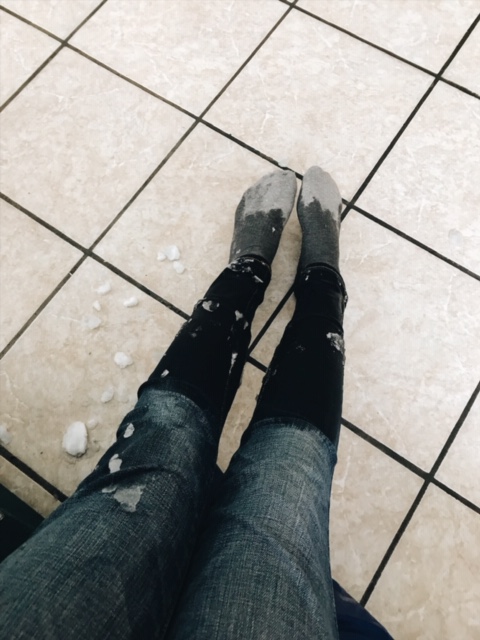 One day I decided it would be a good idea to break a trail through the snowy woods. Without wearing snowpants. ?‍♀️ My pant legs got soaked. And then…I had a strange reaction. My calves got red and blotchy, and they HURT when I stood on them too long. After a few days, they started to have a purplish hue. Guess I've learned my lesson: wear snowpants when walking through deep snow!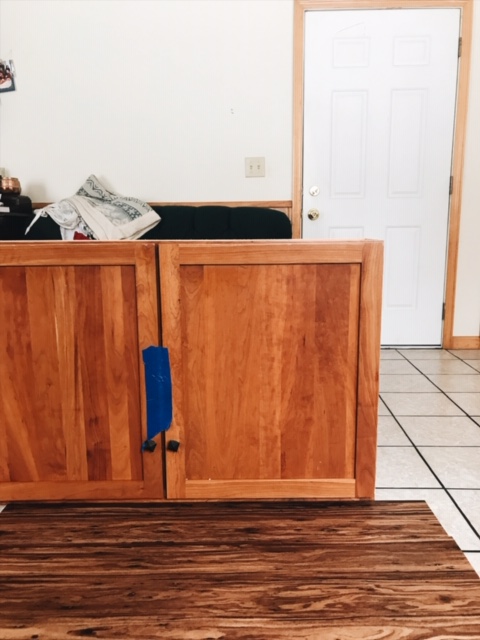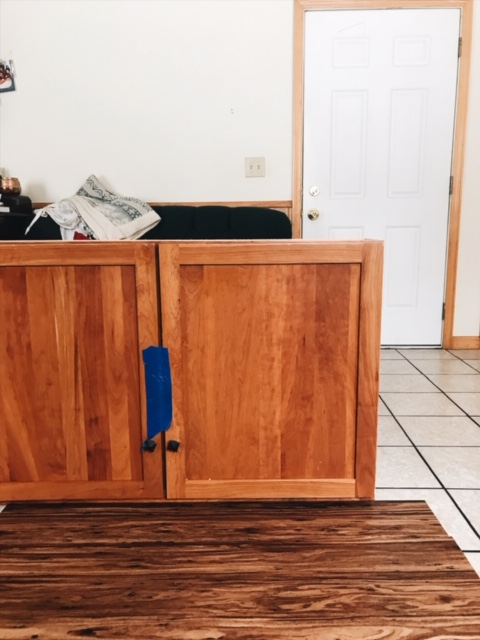 As some of you may know, we bought our kitchen cabinets off of Craigslist. They're well-made and all, but we weren't big fans of the color (a light cherry). BUT we were hoping that they wouldn't look horrid next to the flooring we chose (Mocha Eucalyptus vinyl plank from Cali Bamboo). No go. We were not a fan. SO we'll be painting them (fun fun fun!).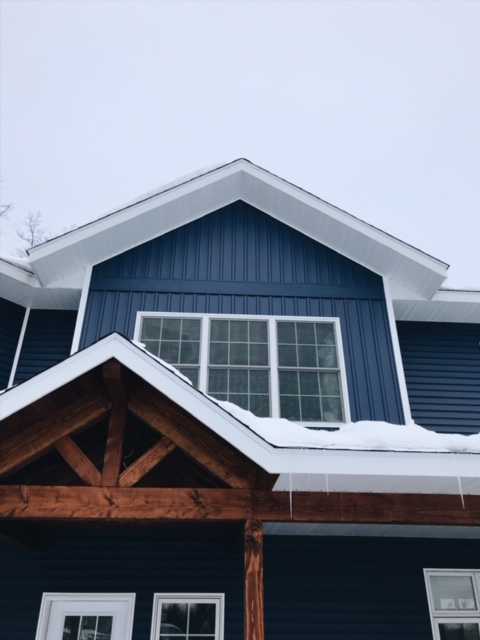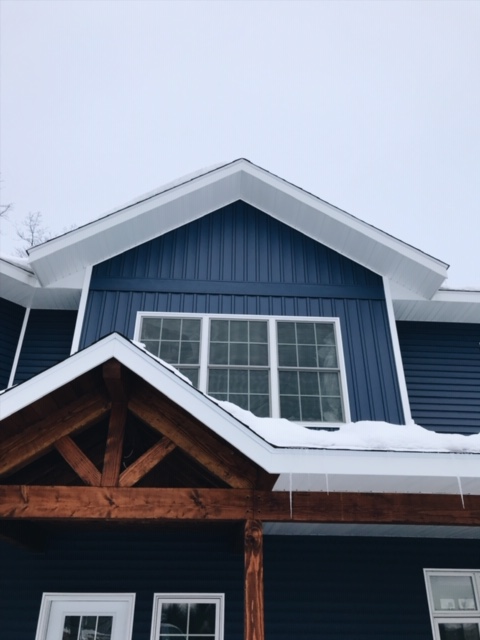 We decided to do vertical siding on the dormers of our new house. I'm really pleased with how it turned out. It adds a nice unexpected touch to the exterior.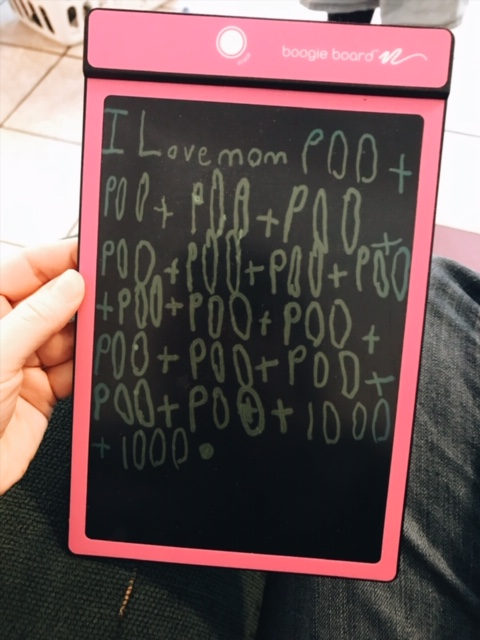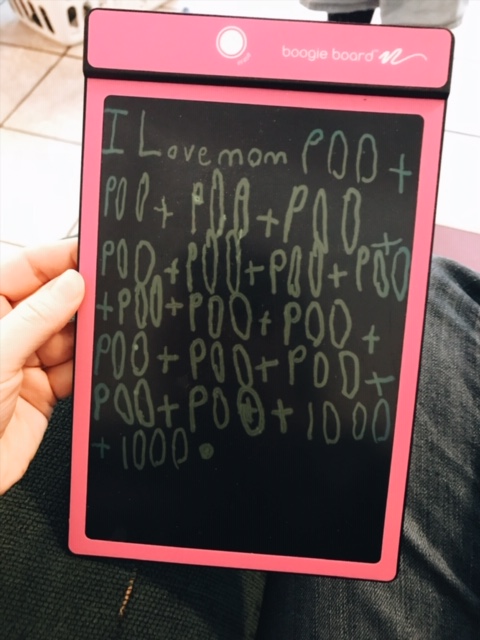 When I first read this that Helen wrote on her boogie board for me, I was going to be offended. I though it said poo + poo + poo…until I realized that the Ps were backwards 9s. ?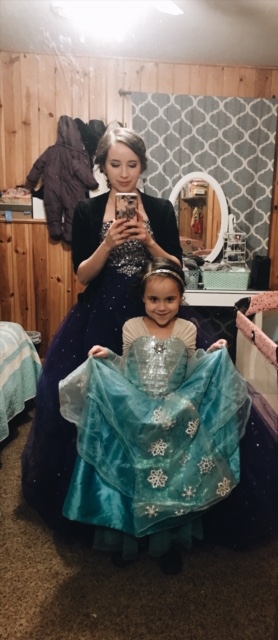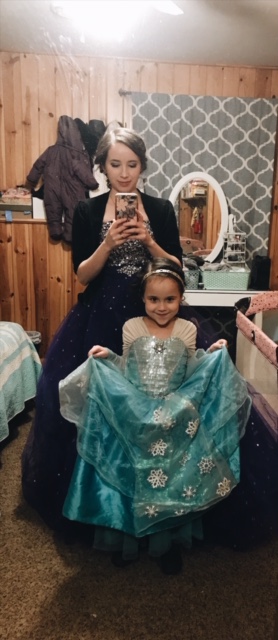 I had promised Helen months ago that I would take her out to eat while wearing my "prom" dress. She wore her "Elsa" dress. ?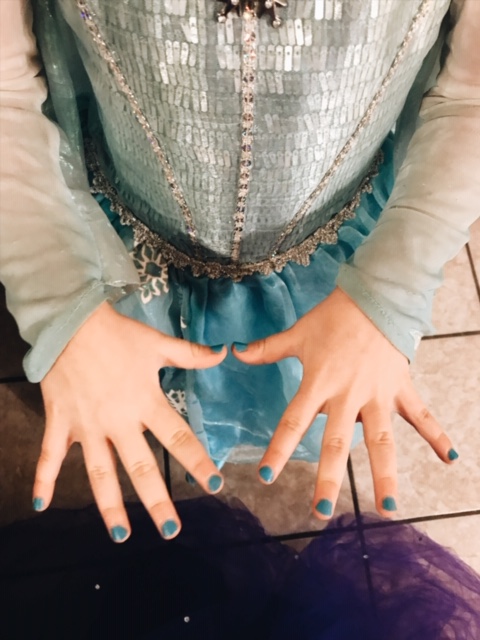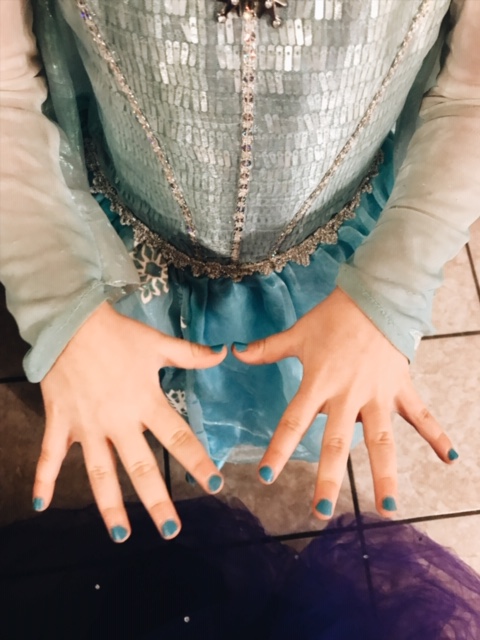 I painted her nails with Piggy Paint to match her dress.
We had a really fun time at the restaurant, and got asked if we were sisters. ??
So that's a little bit of what's been going on around here lately. How are you holding up during the gloomy winter months?