This Roasted Squash and Bacon Hash is a delicious and nutritious way to start your day!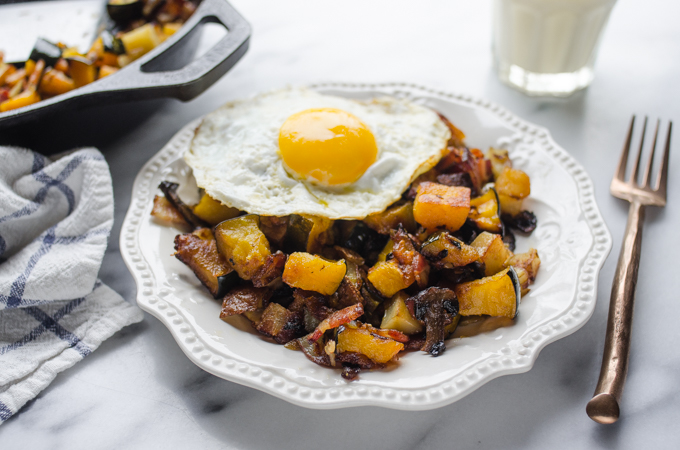 One of my favorite things to make for breakfast during the colder months is roasted veggies. I usually prefer a hearty breakfast when I wake up to a chilly house. And it makes me feel good to start my day off with a big serving of vegetables.
This Roasted Squash and Bacon Hash only requires a few simple ingredients to make, but it still packs in some delicious flavor.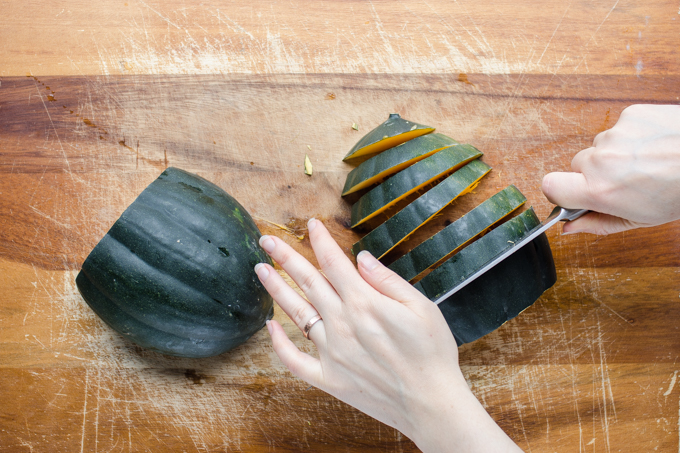 The cool thing about using acorn squash in this hash is that you don't have to peel it! I don't know about you, but peeling squash is one of my least favorite kitchen jobs. It's just frustrating to me!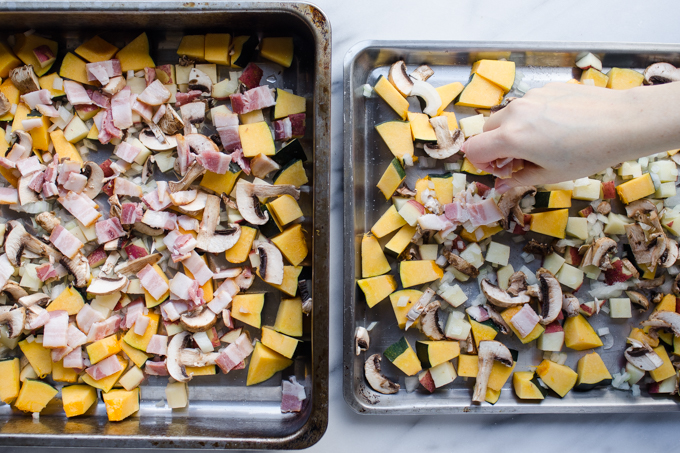 I also figured out a method for roasting everything on the same pan. Hooray for less dishes!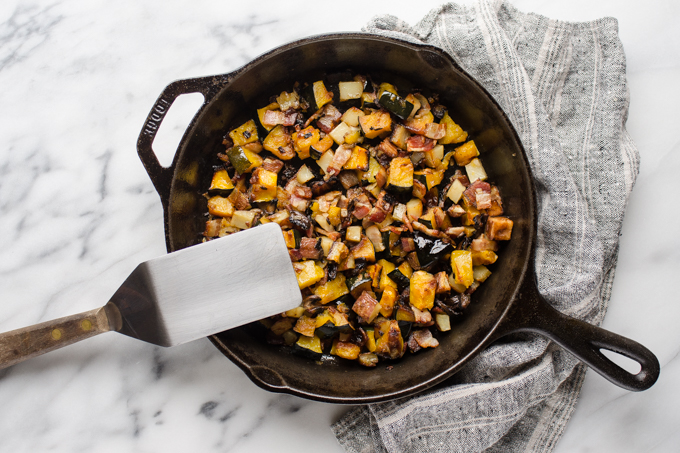 You can either eat this hash straight from the baking sheet, or you can crisp it up further in a cast iron skillet (<<my favorite way of eating it).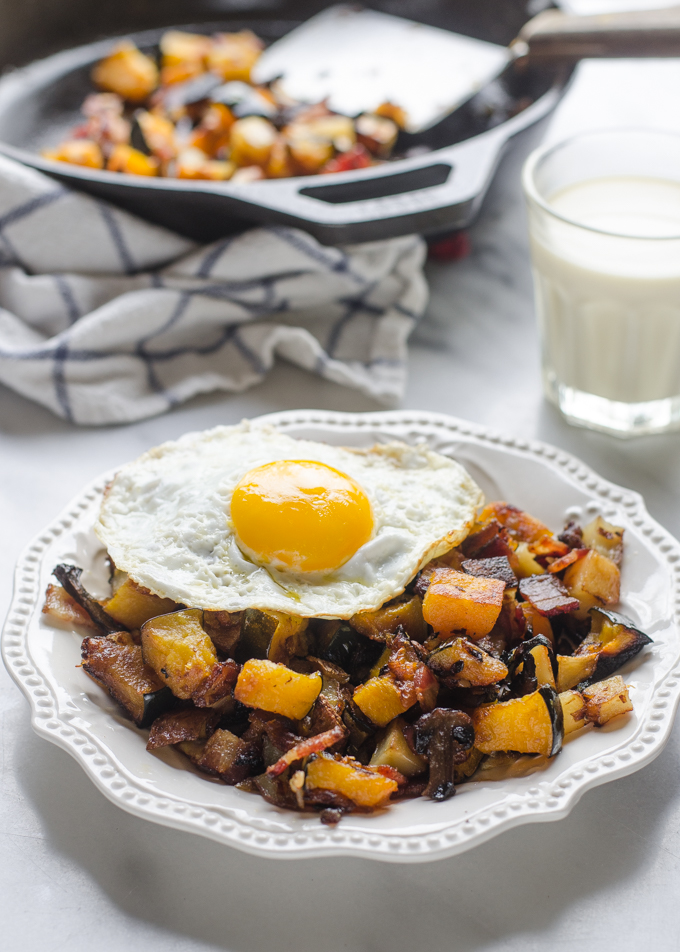 Don't forget to serve with a fried egg!
You can get the full tutorial and recipe for this Roasted Squash and Bacon Hash over on The Pioneer Woman's Blog HERE.
And Now For a Bit of Life Lately…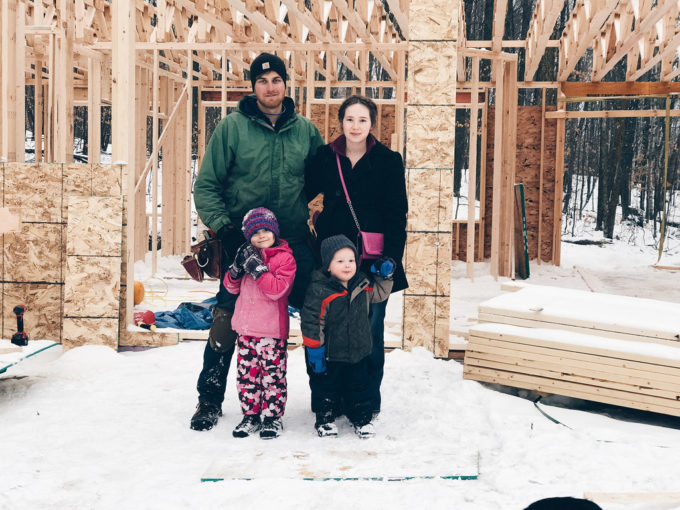 Life has been a little crazy lately, what with the holidays, working on our new house (eek!), and trying to get stuff done before the baby arrives. Here we are in front of the new place…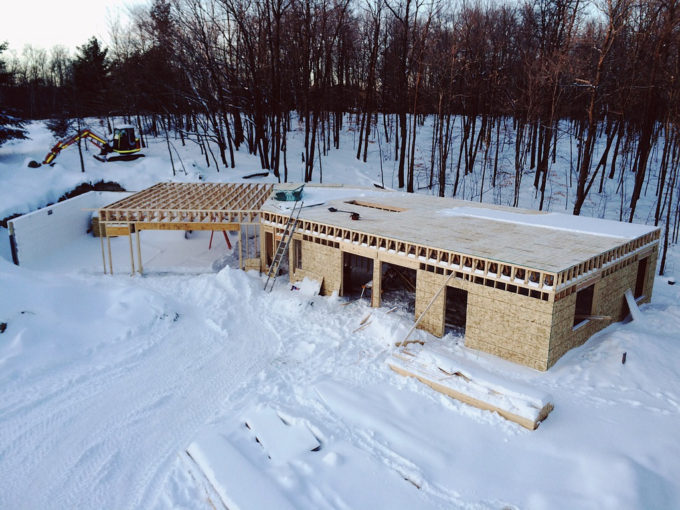 …and here's a view of the construction so far from above!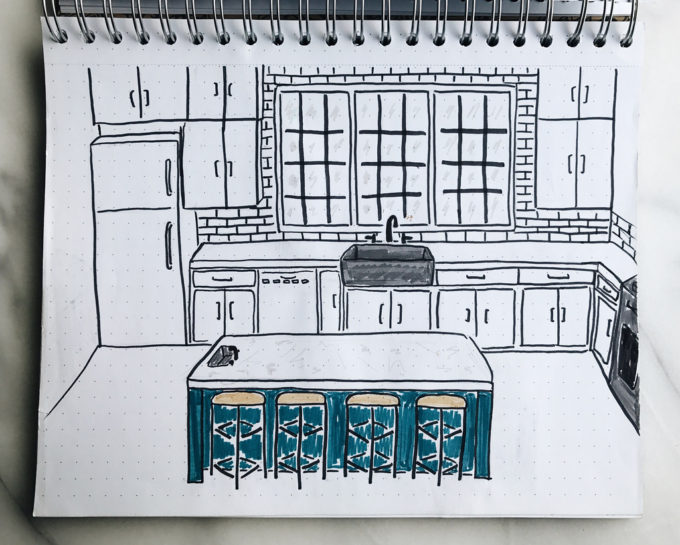 And this is my attempt at sketching what my kitchen *might* look like. I'm 100% sure I want a subway tile backsplash, but most other things I'm not so certain on yet. I'm thinking a contrasting island, white cabinets (or maybe navy lowers and white uppers), and I can't decide on the counters!
If you're interested in the our house-building journey, you can follow me over on my personal blog, Simple Days. I'll be doing a more in-depth house update over there soon!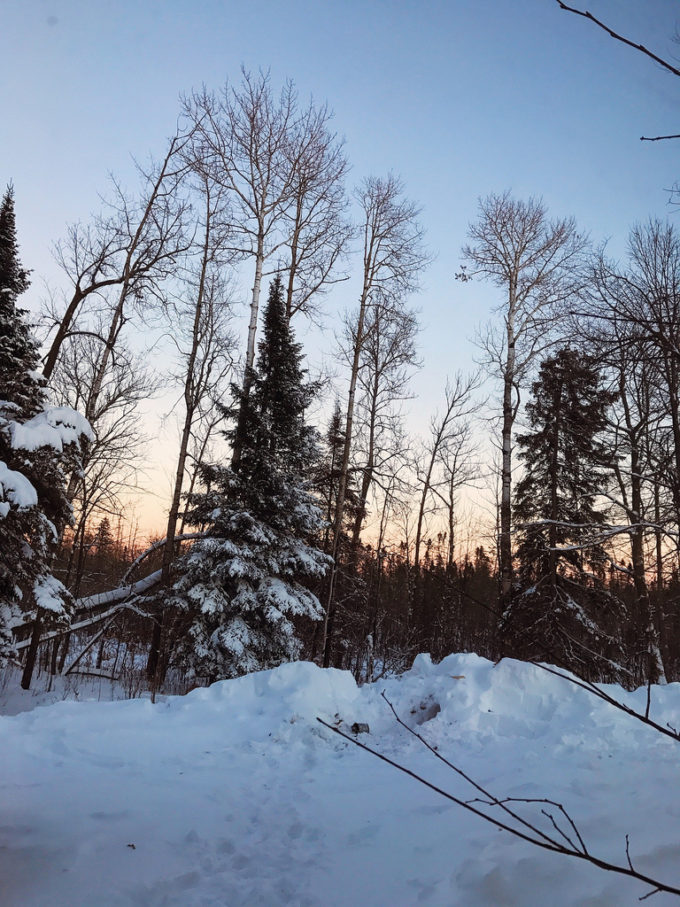 Winter is still going strong here in northern Minnesota, but January hasn't been quite as brutal this year! I'm just hoping the sub-zero temperatures aren't getting pushed off until February…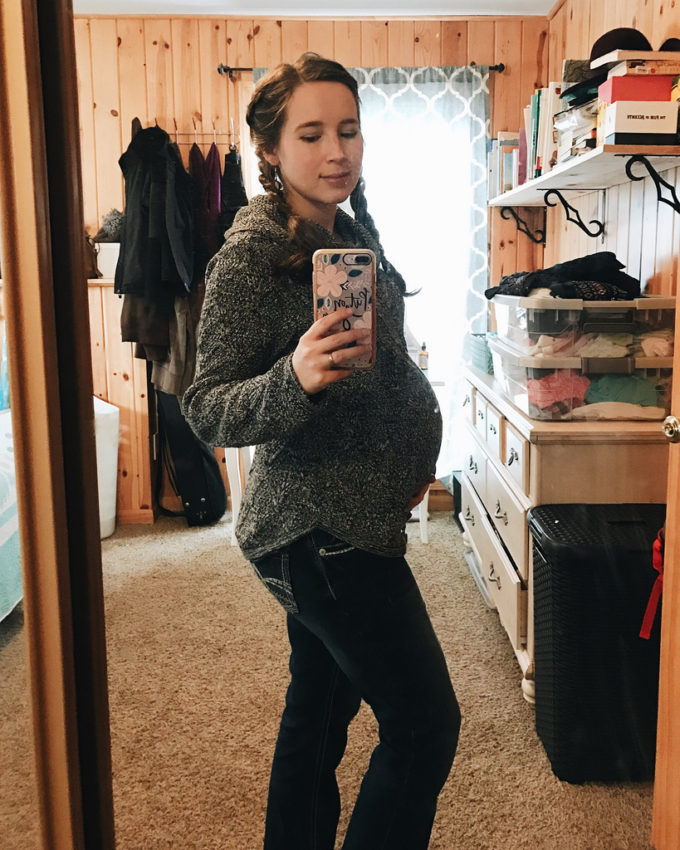 I'm 34 weeks pregnant this week….and still hanging in there. Some days I feel great and can get lots done, and others it's all I can do to take care of the kids and cook a food. See those totes stacked on my dresser? They're all for the newborn/postpartum phase. I need to get into gear and get things prepared for this little one!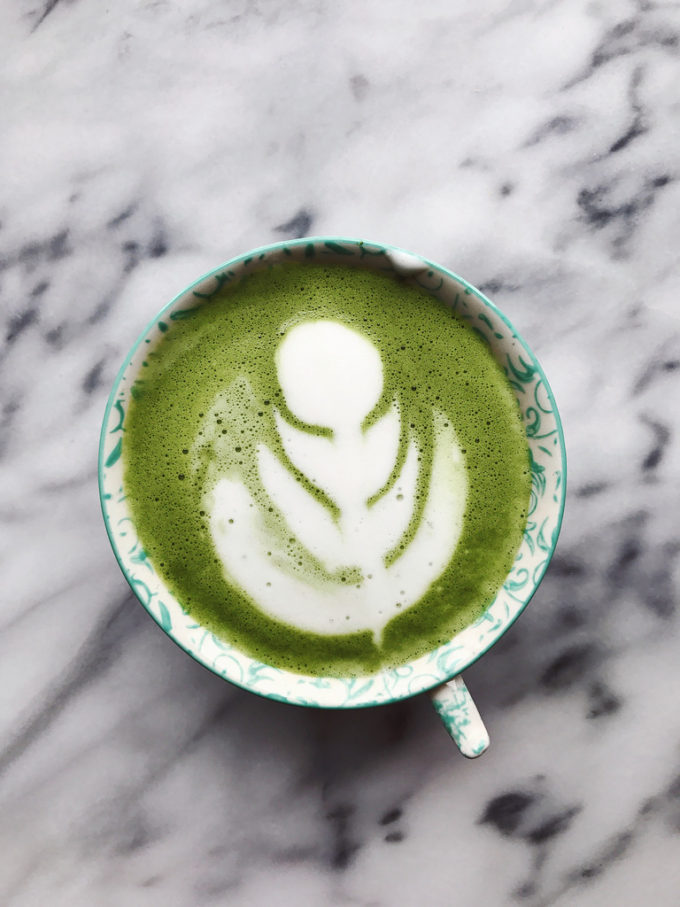 I thought I'd also share a few things that I've been enjoying lately…
Drinking: I've still been loving my Sugar Free Matcha Lattes, and a sugar free hot cocoa is also pretty bomb.
Eating: This Bruschetta olive mix (affiliate link) from Thrive Market in an omelette with parmesan cheese is delicious! It's been on repeat here lately.
Reading: I've been loving reading Shanna Mallon's blog Go Eat Your Bread With Joy. She shares similar interests with me (healthy living, sourdough bread, matcha…), and I enjoy reading the articles she writes about the how and why of healthy foods.
Listening: This Episode of The Broken Brain Podcast about postpartum recovery was very informative and encouraging. Even if you aren't going to go through the postpartum experience yourself, if someone you're close to has, is, or will, it's worth a listen! Another great podcast episode that I listened to lately was an interview with Melissa of The Faux Martha over on the Food Blogger Pro podcast called The Year of the Pivot. There's a lot of wisdom in it, even if you aren't an online entrepreneur.
Watching: Have you ever watched any of Farmhouse on Boone's YouTube videos? If you enjoy farmhouse decor, cooking from scratch, and natural living, I think you'll enjoy Lisa's videos! Whenever she uploads, I watch as soon as I can. ?
What have YOU been enjoying lately?
xoxo
Erica