These pizza mushrooms are low-carb, easy to make, and delicious!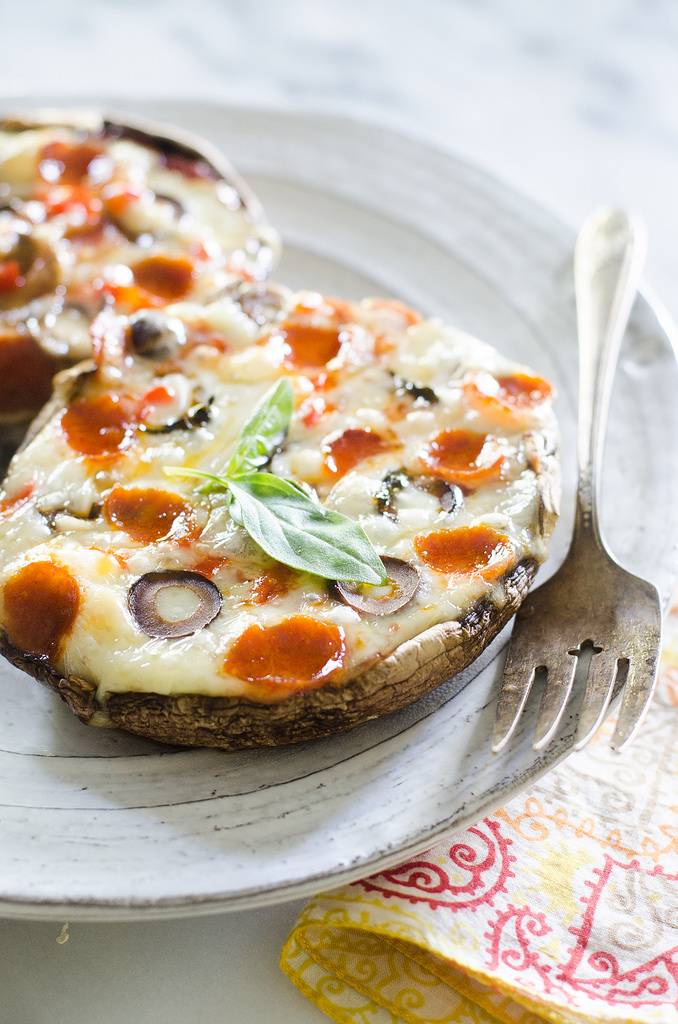 Not gonna lie: I love me a slice of Pizza Hut super supreme stuffed crust. What I DON'T love about it is the ingredients they use to make it. It contains soy, corn syrup, nitrites, preservatives, flavorings, and I'm sure MSG is hidden in there somewhere. YIKES!
What's a healthy, pizza-loving girl to do?! Make your own pizza, of course!
Pizza Mushrooms to the Rescue!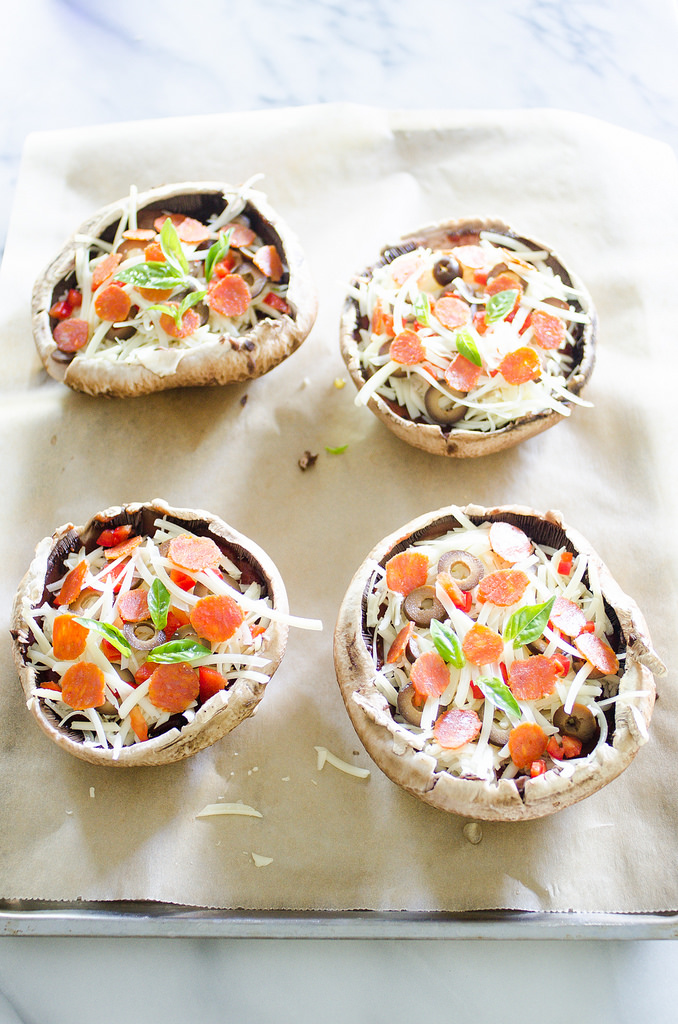 Lately, as I've mentioned before, I've been trying to cut back on grains in my diet. But I was having a major pizza craving. I've tried coconut flour crusts as a grain-free option, which are OKAY, but I wanted to simplify the process a bit.
Mushrooms are a great crust substitute since they are already a yummy pizza topping. Plus, they make these pizzas completely flour-free!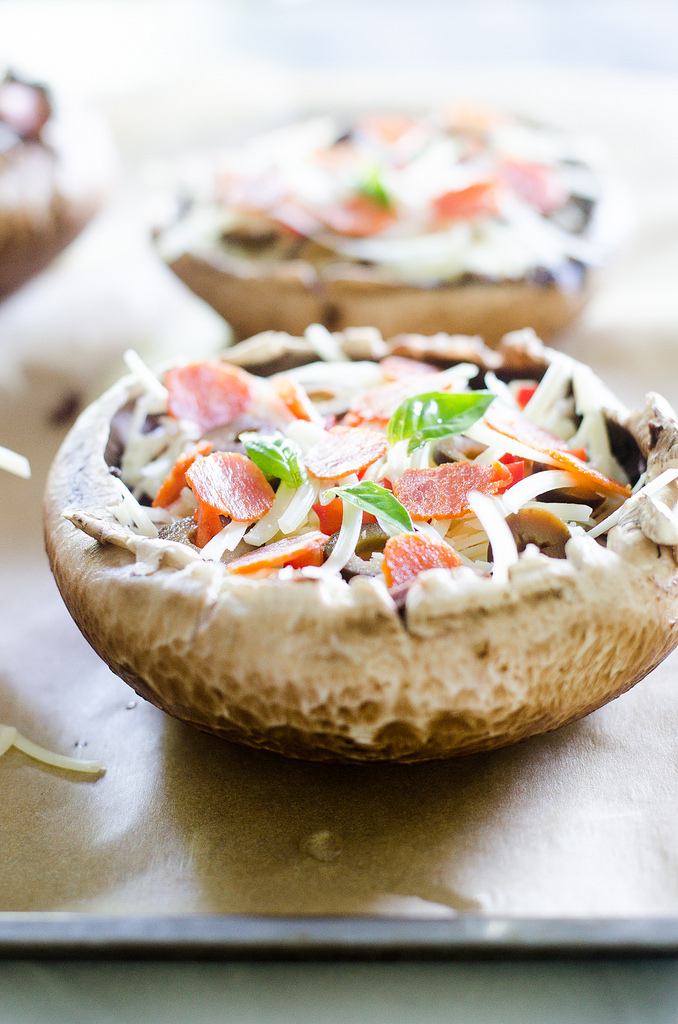 You can make these pizza mushrooms how I have this recipe written (this is a very classic pizza flavor), or you can substitute with your favorite toppings.
BTW – I used Applegate pepperoni and cut out the cute little circles with scissors. You could also just chop up pepperoni with a knife.
Also, the filling tends to spill out of the mushrooms if the sides of the mushrooms are broken at all. They still taste fine, it's just less pretty. Try to select mushrooms that have deep "cups" that are not broken.
Looking for more homemade pizza? Here are some recipes to try: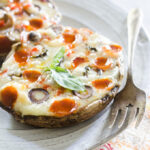 Pizza Mushrooms
Low-carb pizzas made from portobello mushrooms!
Ingredients
4

large Portobello mushrooms

cleaned, stems removed, and gills scraped out,

1

tablespoon

extra virgin olive oil

1

small clove garlic

minced,

1/3

cup

pizza sauce

1 1/2

cups

shredded cheddar cheese

1/4

cup

chopped pepperoni

more to taste

1/4

cup

sliced black olives

2

tablespoons

finely chopped red bell pepper

3

tablespoons

freshly shredded Parmesan cheese

fresh basil leaves

as garnish, optional
Instructions
Preheat oven to 400 degrees F (205 C).

Place the mushrooms, gill side up, on a rimmed baking sheet. Mix together the olive oil and minced garlic. Spread the olive oil evenly in the "cup" of the mushrooms.

Layer the rest of the ingredients evenly in the mushroom cups: pizza sauce, cheddar cheese, pepperoni, olives, bell pepper, Parmesan cheese, and basil leaves.

Bake in preheated oven for 15-25 minutes, until cheese is nice and bubbly. Remove from oven, allow to cool a bit, and serve with a steak knife.