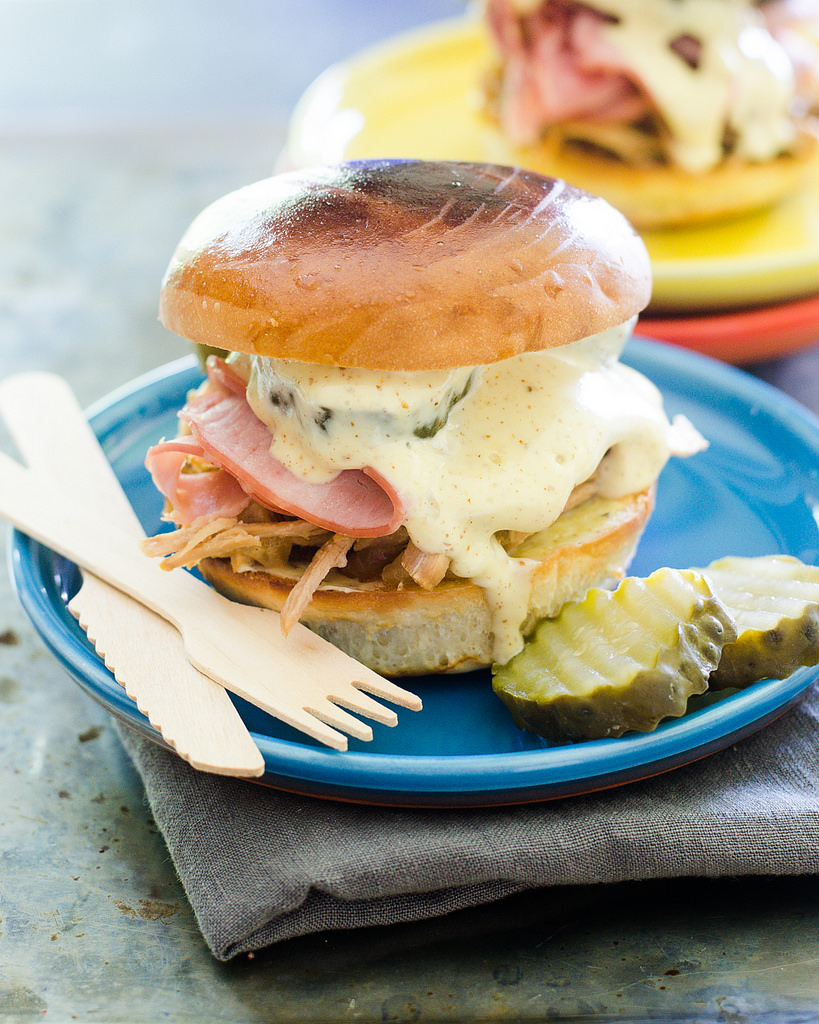 If I'm going to eat a sandwich, I like to go all out. Because I'm trying to not eat too many grains these days, when I do indulge, I like to make sure it's WORTH IT.
These Cuban Sandwiches are totally worth it in the cheating department. They have a lot going on, but it all goes together so well.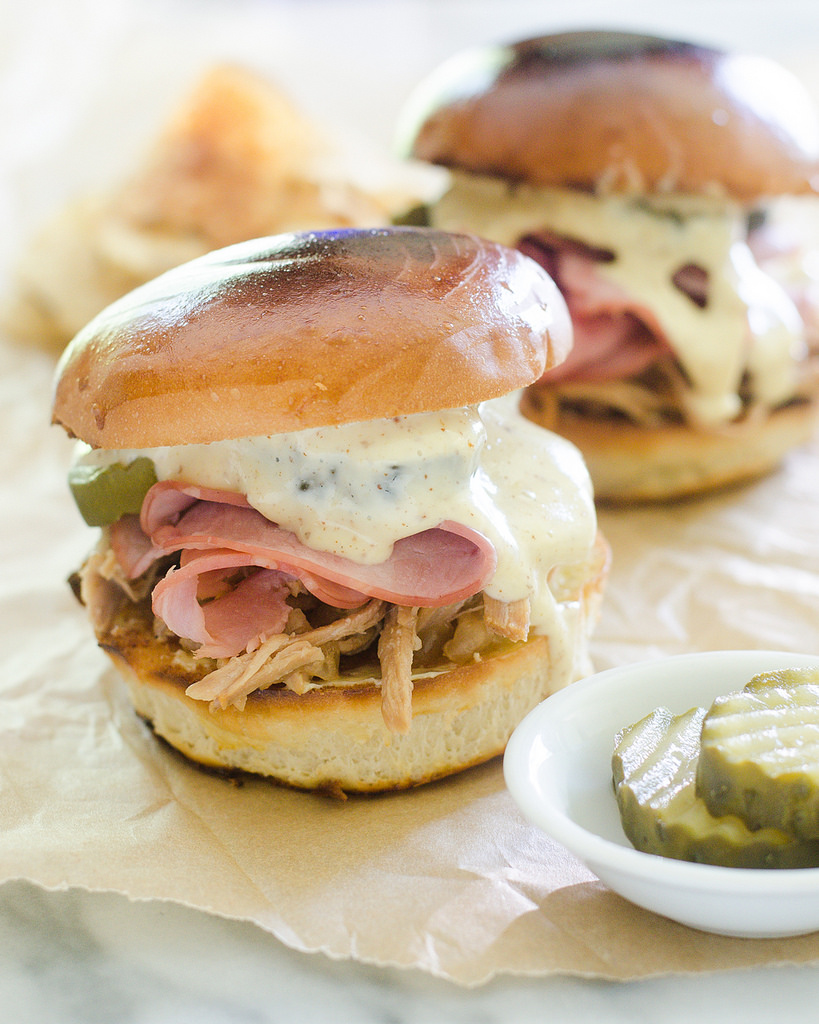 Pulled pork, ham, sour and salty pickles, and a mustard-mayonnaise sauce. Mmhmm. You can also add some cheese if you like (Swiss is most traditional).
I used my crockpot pulled pork recipe, Applegate ham, Woodstock pickles, and Sir Kensington mayonnaise. And I used this 40-minute bun recipe.
Get the full recipe and step-by-step photos for these Cuban-Inspired Sandwiches over on The Pioneer Woman's blog!



NOTE: Some links are affiliate. All opinions are my own. Thank you for supporting Buttered Side Up!