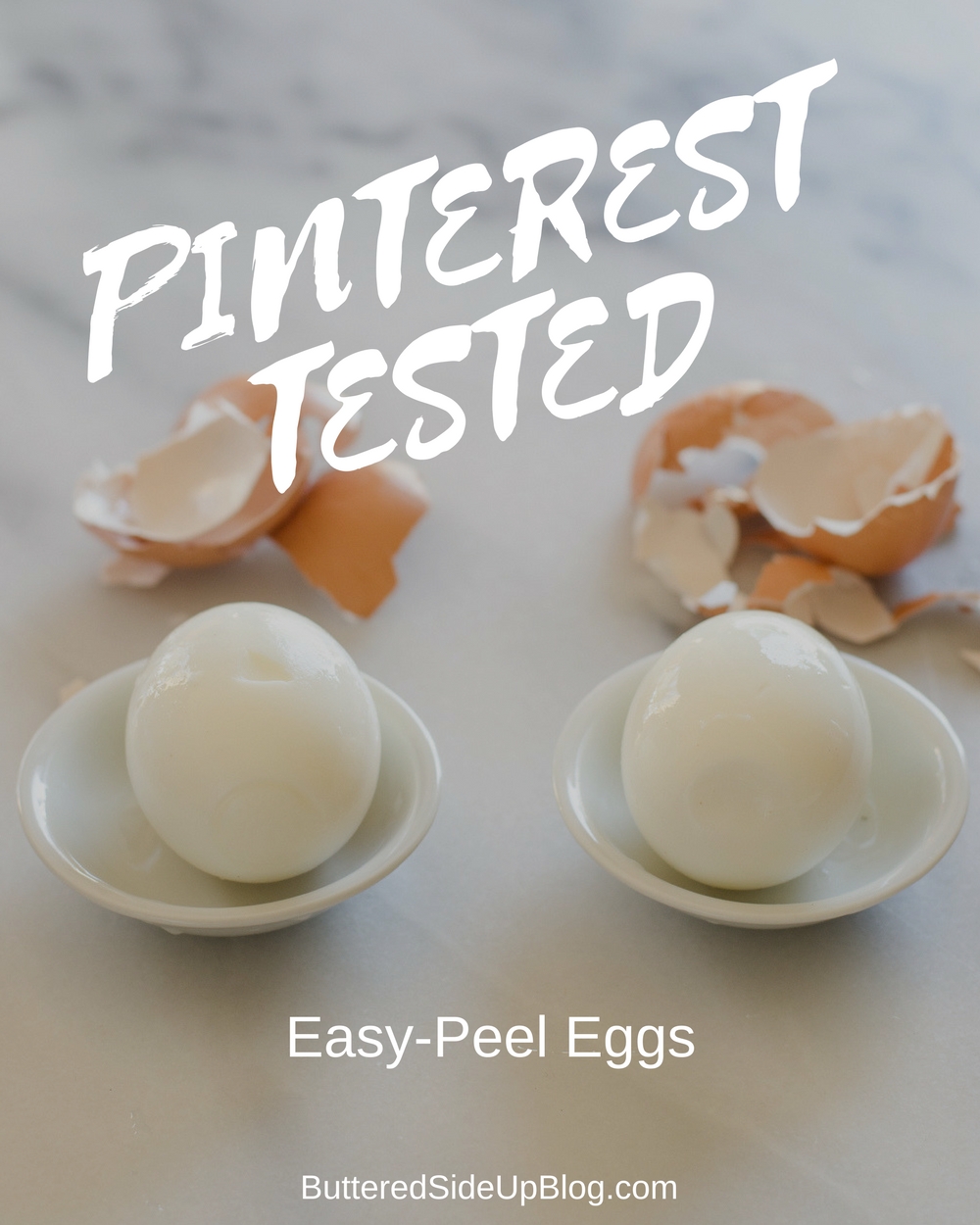 I thought this one would be perfect with Easter coming up this weekend. Let's get into the testing!
Here is the original pins from 1000lifehacks.com (I don't recommend going to the actual website since they have…ahem…questionable photos. Bleh.).
THE CLAIM:
Add 1/2 teaspoon of baking soda when boiling eggs. The shells will slide right off.
Let's give it a go: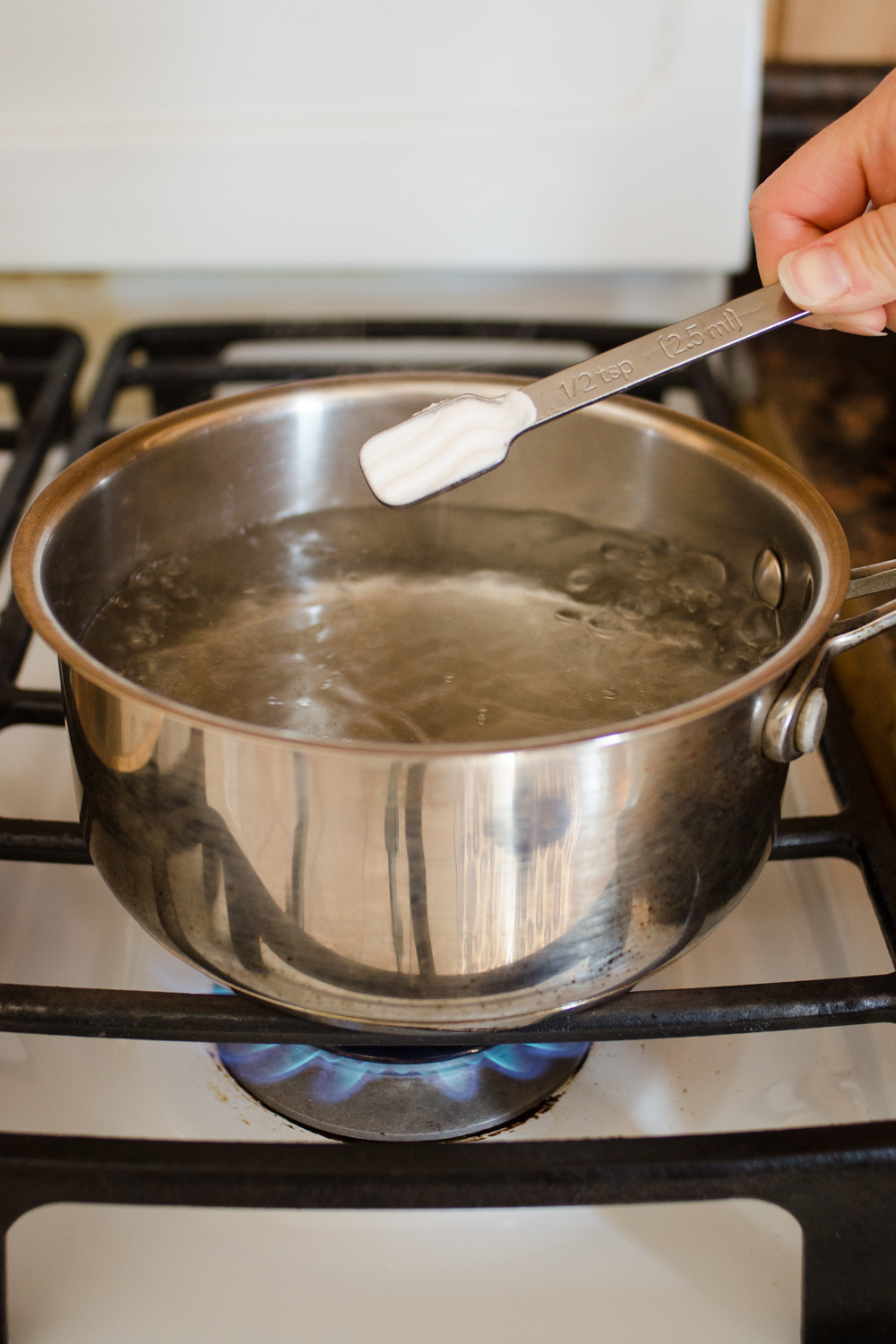 I boiled 2 pots of water, and added 1/2 a teaspoon of baking soda to one of them. I placed an egg in each and boiled them, with the lid on, for 9 minutes. Then I put them in separate bowls of cold water to stop the cooking.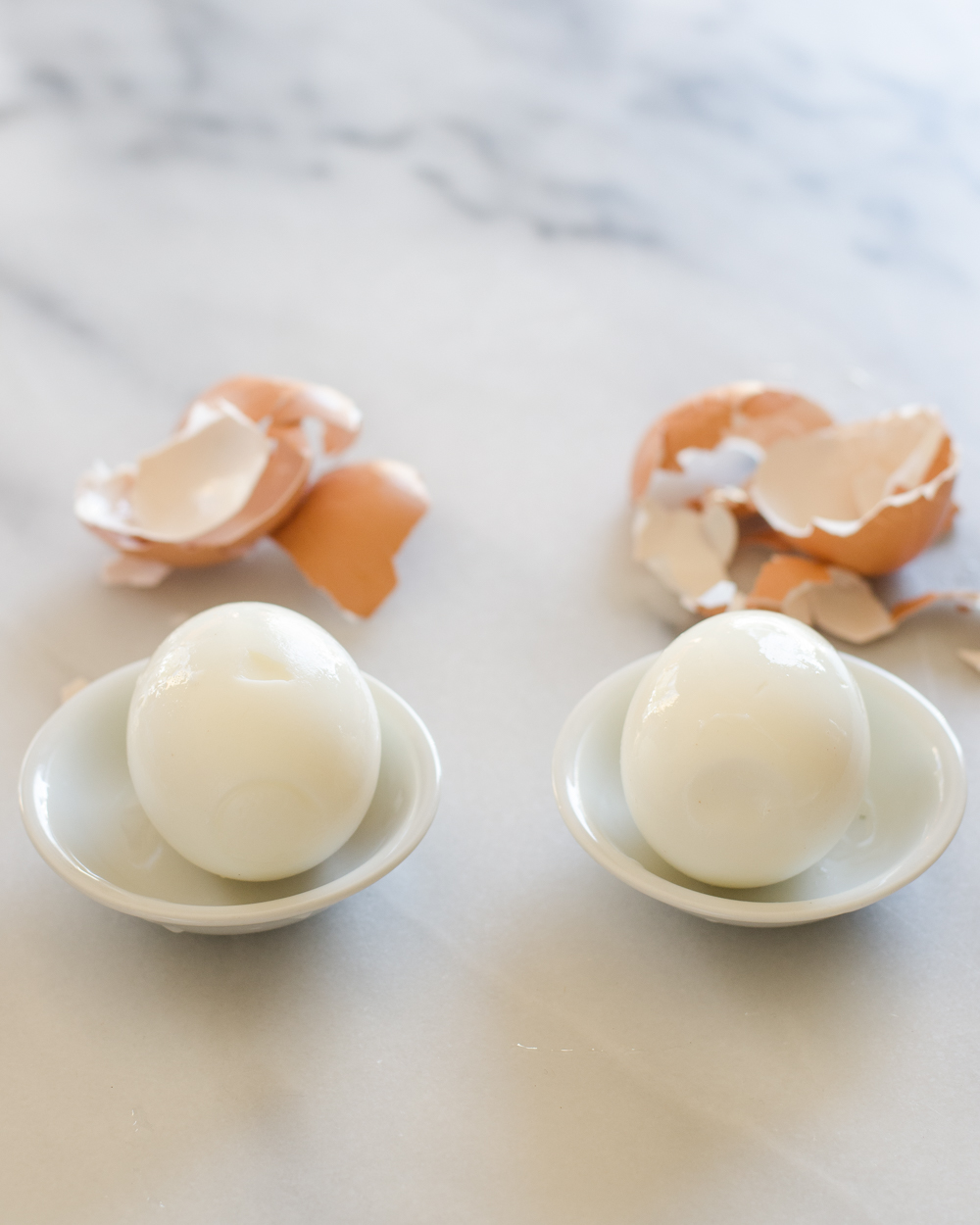 MY FINDINGS:
Here is what the eggs looked like after peeling: the one on the left is with no baking soda, and the one on the right was boiled with baking soda.
As you can see the one boiled normally has a few nicks, whereas the one boiled with baking soda was nearly flawless.
But I needed to investigate further…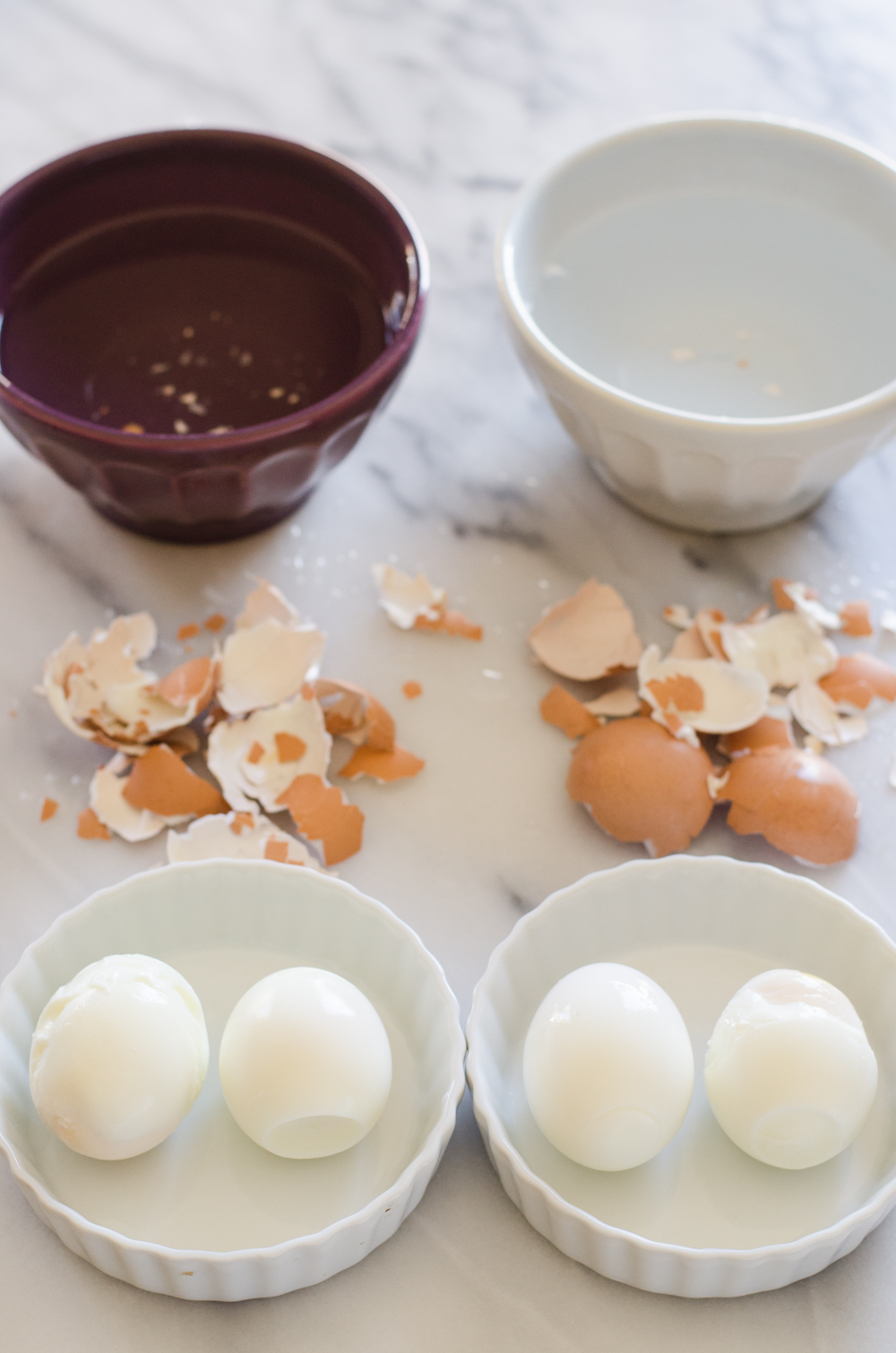 I decided to boil up 4 more eggs: 2 for each method. I used super fresh-from-the-farm eggs (which are notorious for being difficult to peel).
Again, the eggs on the left are boiled normally, whereas the eggs on the right were boiled with 1/2 teaspoon baking soda.
As you can see, both methods yielded an egg with nicks and an egg that's nearly perfect. I have to say that one of the eggs that I peeled that had been boiled with baking soda DID slip right off. It was magical. But the other one was just as difficult as usual, which mystifies me. Why would it work on one but not the other?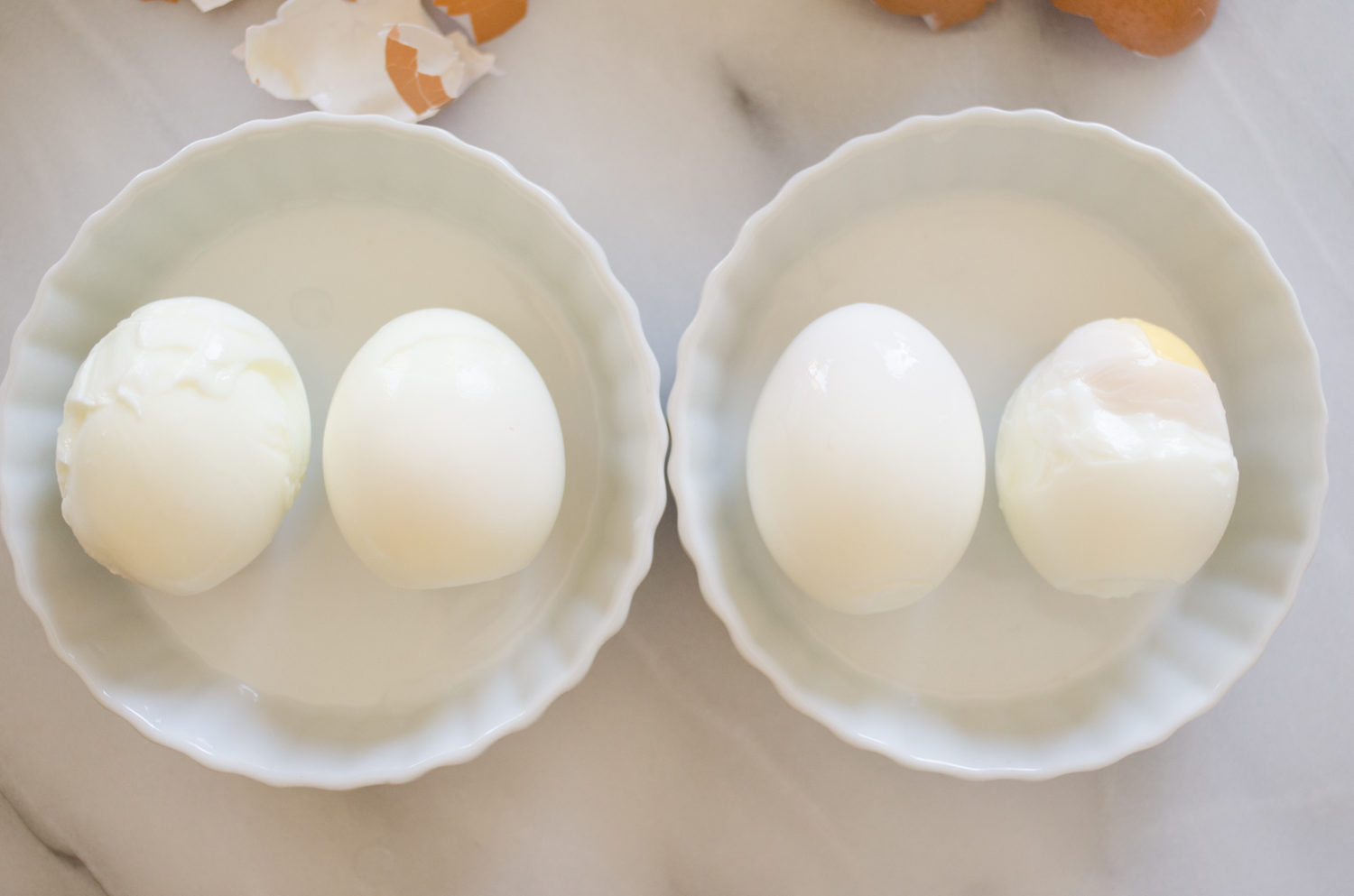 Here's another shot so you can see the details better. Normal on the left, baking soda on the right.
CONCLUSION:
This method worked really well on one of the eggs I boiled, but it performed almost the same on the other two. So, this kind of works.
I might try it a few more times with the hopes that it will work better – I hate peeling eggs!
Make sure to leave a comment if you have a Pinterest cooking hack that you'd like me to test out. And if you have a fail-proof method for making eggs easy to peel, let me know!