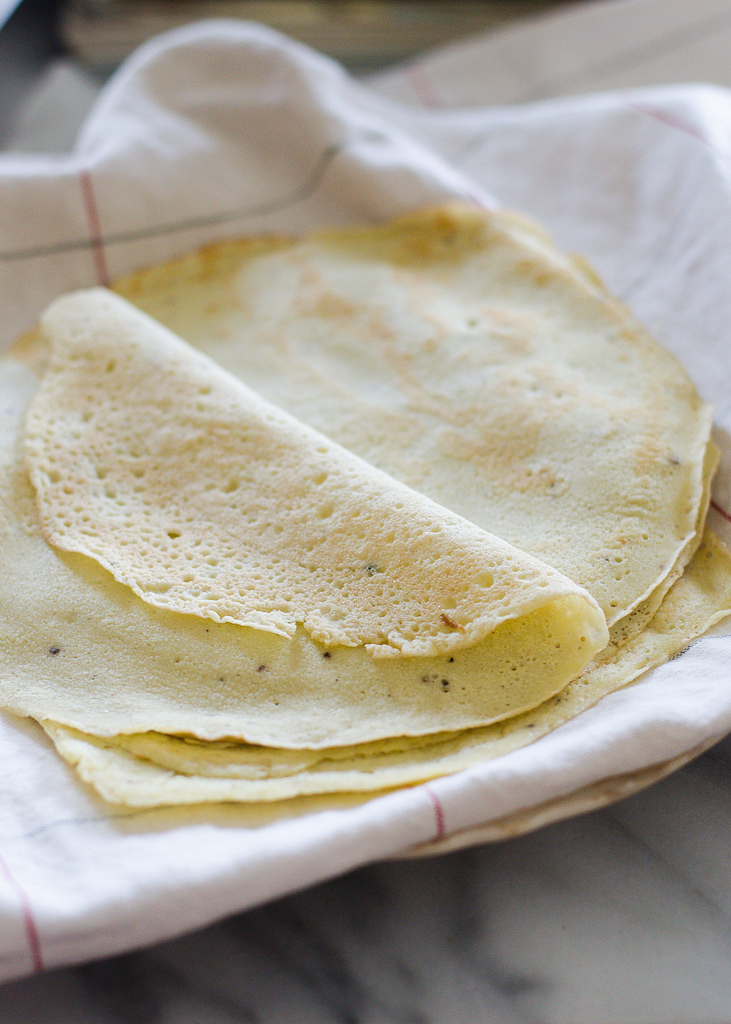 This week is going to be all sorts of crazy for me.
Reuben's grandpa's memorial service is on Thursday, and it's over 2 1/2 hours away. So we'll be driving for over 5 hours in one day. With kids. Plus Reuben is playing violin and singing, so I'll have to wrangle the kiddos without him.
Then we're planning on making a day trip to the family cabin for the 4th of July weekend, which will be another 3+ hours of driving. Oy.
So, wish me luck, and pray that I don't have a nervous breakdown!
But about these tortillas.
Lately, for health reasons, I've been trying to avoid grains. But sometimes I still want a wrap or tortilla for a quesadilla (or banana + sprouted nut butter – yummy!). So I searched for a recipe that uses coconut flour instead of wheat or corn.
I must admit that I'm usually pretty skeptical about gluten-free recipes turning out well, but these are quite good! Of course they have the signature coconut flour flavor/texture, but I think they're a great substitute.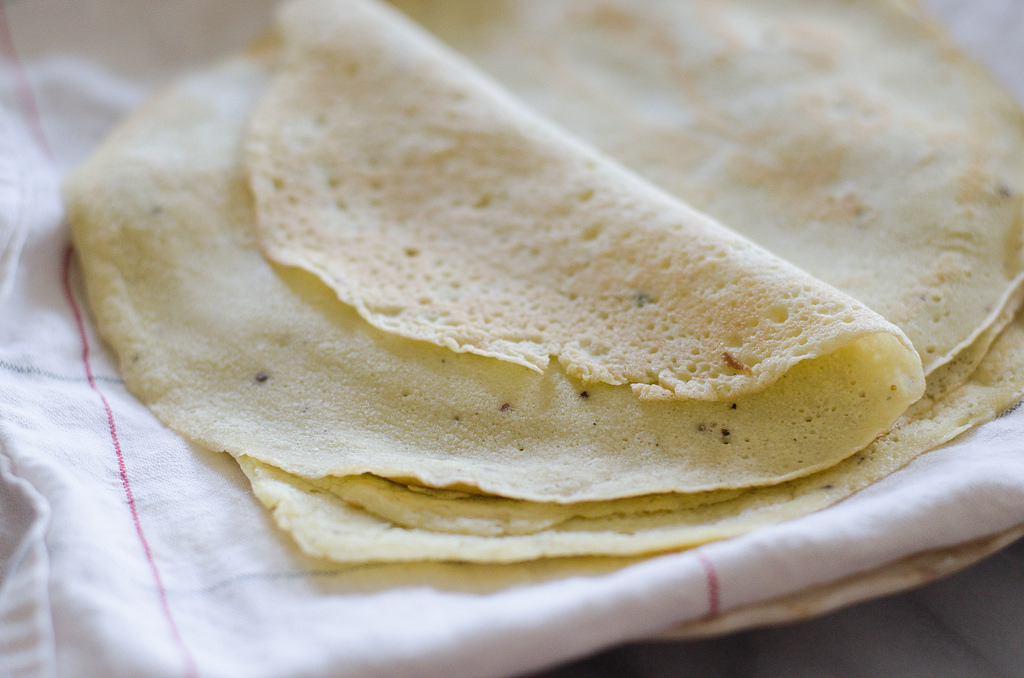 They're very easy to whip up as well. Simply whiz up the ingredients in the blender, and cook them crepe style. I was even able to make this recipe while I was still getting back on my feet after giving birth, so I know you can do it!
I've provided 2 recipes: one that's neutral (for using with either savory or sweet fillings), and one that's savory-flavored. If you want to make these Mexican-flavored, you could add some cumin, cayenne, etc.
The original recipe included black pepper as a spice. I don't prefer this, but you could experiment and add it if you're a big pepper fan.
A note about coconut flour and phytic acid:
I'm still trying to do some research to find out how much phytic acid is in coconut flour. I've read conflicting things about this:
Some say
that is
doesn't contain
any phytic acid,
others
say that it
DOES
contain it, but that it's a form that doesn't block iron absorption like other phytic acid (like that
in oatmeal
, for instance). However,
Ramiel Nagel
recommends that if you're trying to avoid phytic acid, you shouldn't eat too much coconut flour and make sure you're getting enough vitamins/minerals such as calcium, vitamin C, and fat-soluble forms of vitamins A and D.
So, if you have a big problem with getting enough vitamins/minerals, you may want to avoid/limit coconut flour (and any grains, nuts, seeds, legumes, etc.).
I'd like to come up with a cauliflower wrap recipe…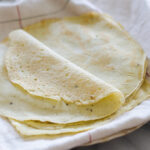 Paleo Tortillas
These gluten free tortillas are perfect for a Mexican-themed paleo meal!
Ingredients
5

large eggs

3/4

cup

milk

whole or coconut,

1/4

cup

coconut flour

1/4

cup

arrowroot flour/powder

1/2

teaspoon

real salt

ghee

butter, or coconut oil, for pan
For savory add:
1/4

teaspoon

onion powder

1/4

teaspoon

garlic powder
Instructions
Place eggs and milk in blender and whiz until frothy. Add the coconut flour and blend. Add remaining ingredients (except for ghee) and blend until nice and smooth (you may want to scrape down the sides of the blender).

Preheat a medium-sized cast iron skillet over medium heat. Add some ghee/butter/coconut oil to the pan.Blend the batter once more. Pour a scant 1/4 cup into the hot pan. Immediately swirl the pan (using a hot pad), or use the bottom of the measuring cup to spread it out.

Cook until the tortilla begins to brown on the bottom, about 1-2 minutes. Flip and cook until the other side begins to brown, about another minute. Remove to plate and cover with a clean towel. Repeat with remaining batter.

Cool completely and store in an air-tight container in the refrigerator.
Recipe Notes
adapted from Primal Palate
NOTE: Some links are affiliate. If you click through the link, I will receive a small commission. Thank you for supporting Buttered Side Up! All opinions are my own.