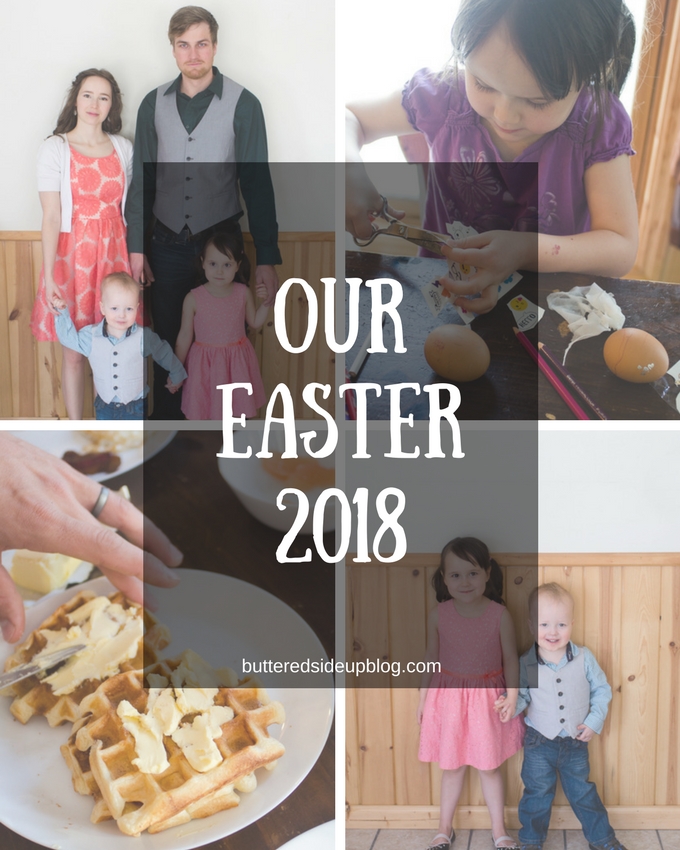 Hey, friends! I hope you all had a very Happy Easter!
Ours didn't exactly go according to plan…
Poor Jim wasn't feeling the greatest, so we decided to skip church and family get-togethers. But I decided that instead of just doing nothing at home, we should make our own fun! Here's how it went down: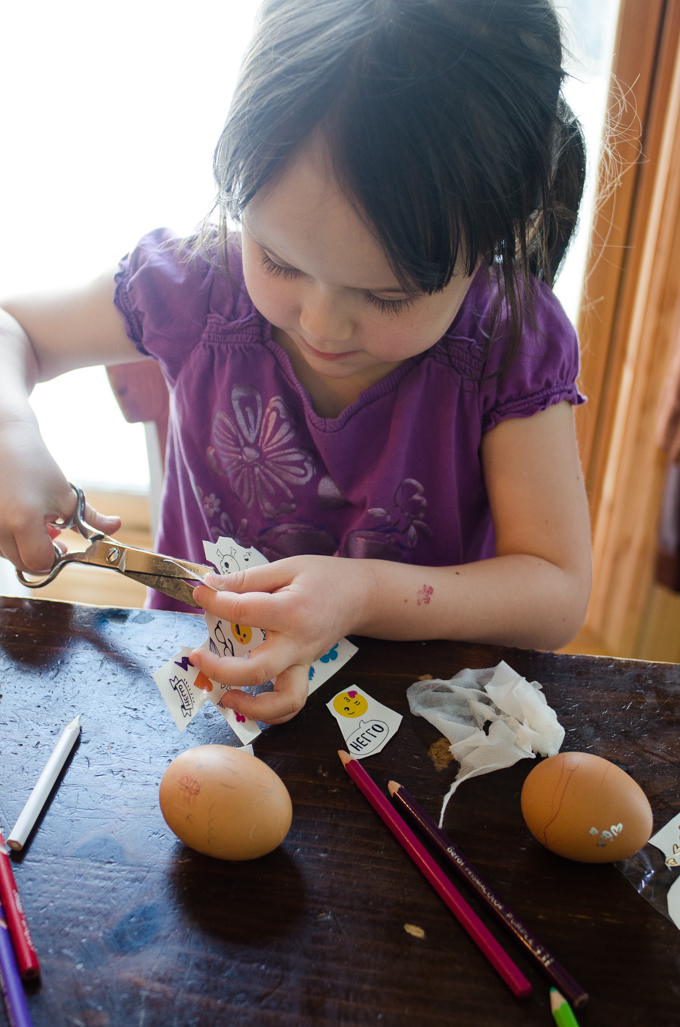 The day before Easter, we all decorated eggs. Even Reuben got involved when Jim begged him to draw a truck on his egg. ?
I saw a really great idea on Pinterest: decorate Easter eggs with temporary tattoos!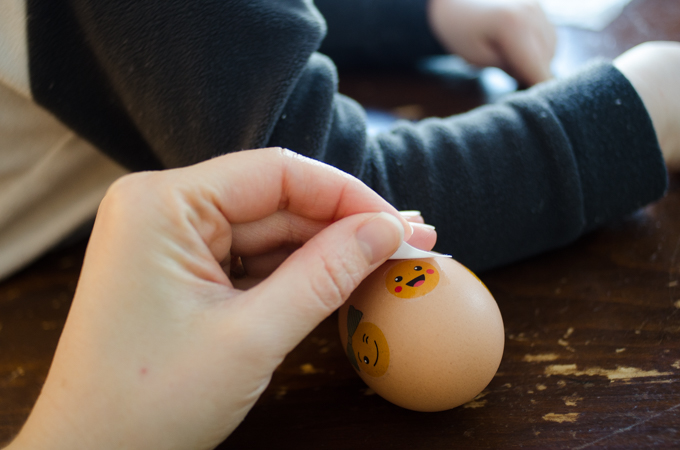 It's wonderful for young kids because there's very little mess. I think I'll be using this technique for years to come.
Jim got to choose the tattoos for his egg, and he went for all emojis.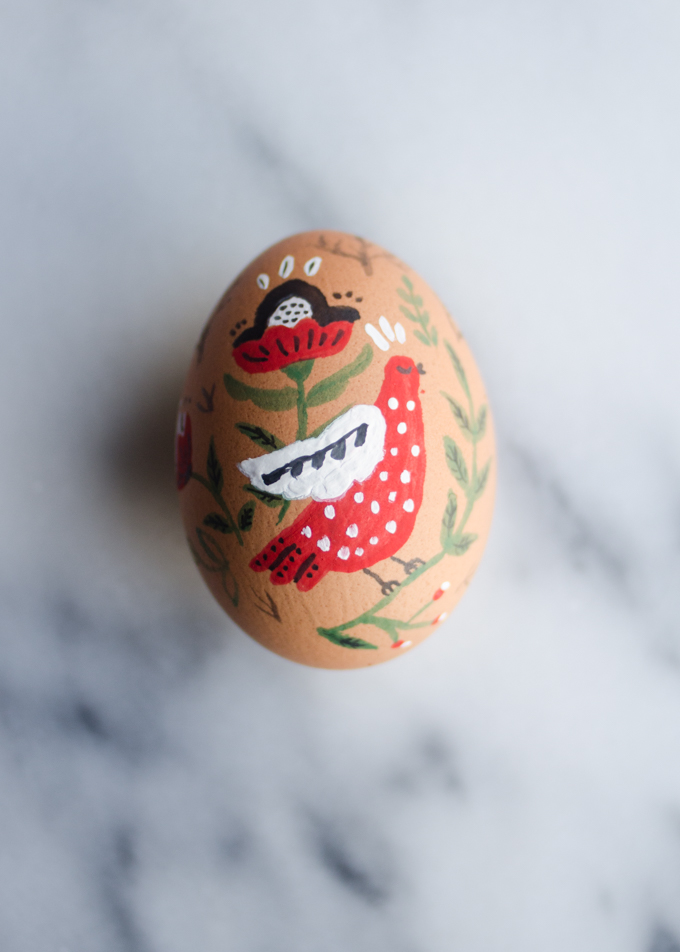 Here's my attempt at painting an egg with watercolors. I basically copied some Easter eggs I saw on Pinterest. Next time I'd like to try to find some food-safe paint…
The kids woke up at 7:45 on Easter morning and started demanding food. The night before I had mixed up some batter for sourdough waffles, so we had eggs, bacon, grapefruit, and waffles for breakfast. Those waffles were the best I've ever made. I'll have to share the recipe with you sometime!
Jim loved them, too. ?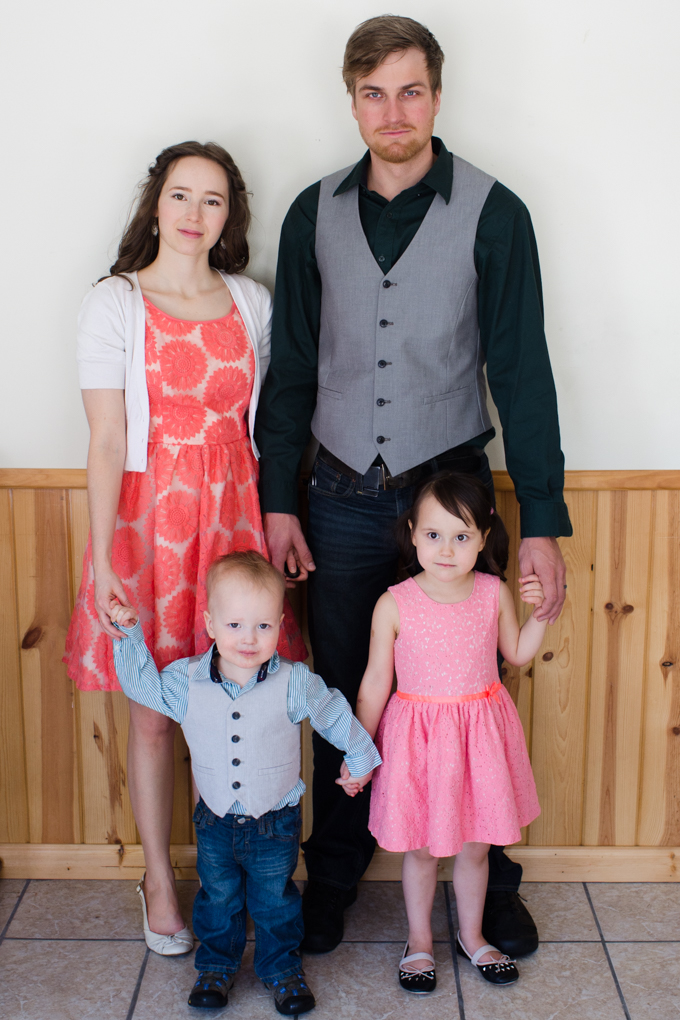 After breakfast we got all fancied up, sang some hymns, read Bible stories, and took family photos. Not shown: Reuben broke the zipper on my dress while he was trying to zip it up for me (It's NOT because the dress is too small for me, okay?! The zipper was inherently bad.), so I held it together with safety pins for the photo. Hopefully I can fix it, because I really like the dress!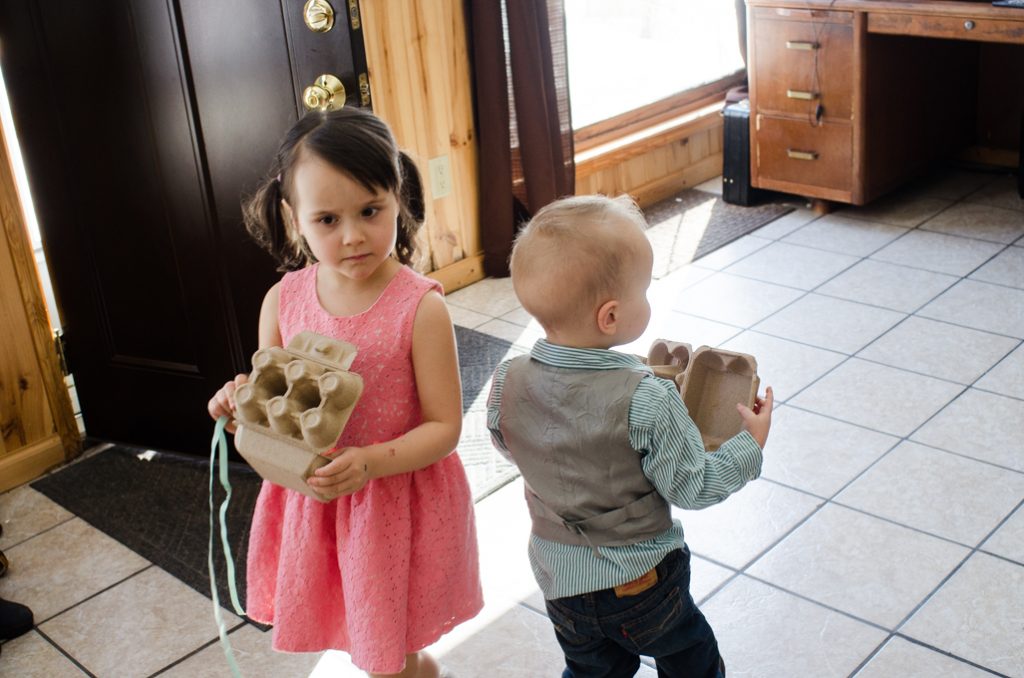 Then the kids hunted Easter eggs! We couldn't really hide the eggs outside since there's still plenty of snow on the ground and it was in the 20s.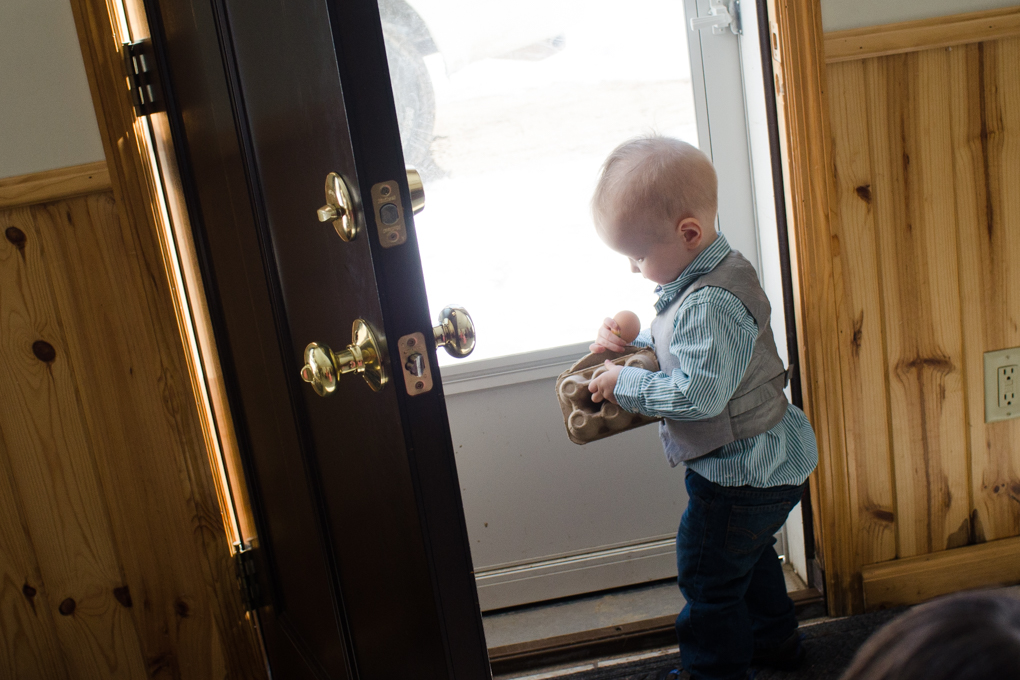 James got to find the easy ones, of course, and Helen's were a tad more challenging.
They got three each, so as to avoid fights. ?
For lunch, of course we had to have deviled eggs. I topped ours with dill, paprika, and capers. The kids devoured them.
I'm actually not a HUGE deviled egg fan, so I supplemented my lunch with a matcha latte. ??✨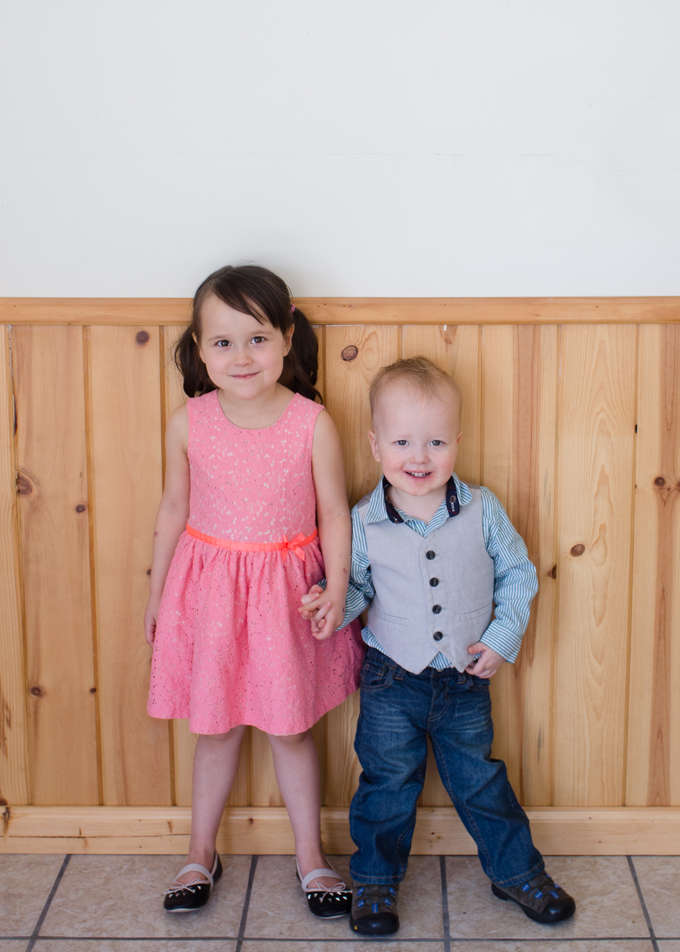 So, even though we didn't get to enjoy our Easter with family, we made fun at home with our own little tribe.
How was your Easter, friends? Was it warm with spring flowers, or cold and rainy/snowy?
xoxo
Erica