Are these Mozzarella Stuffed Meatballs worth the hype?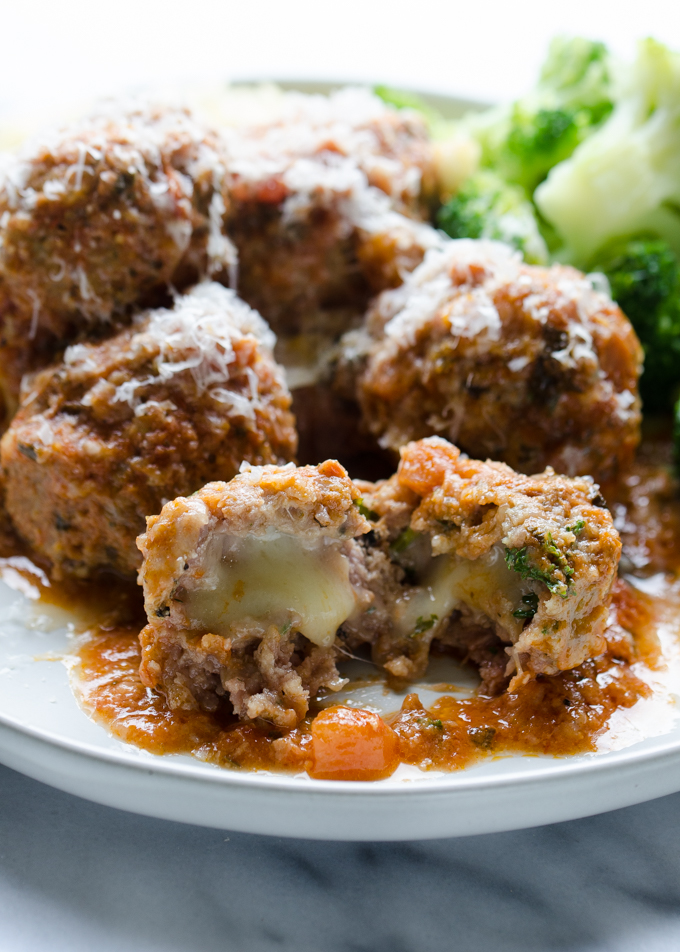 Time for another episode of testing out a viral recipe video to see if it's worth the hype! This week I'm reviewing these Mozzarella Stuffed Meatballs. They come from a Tasty video that has 184 million views.
Let's dive in:
Mozzarella Stuffed Meatballs Ingredients: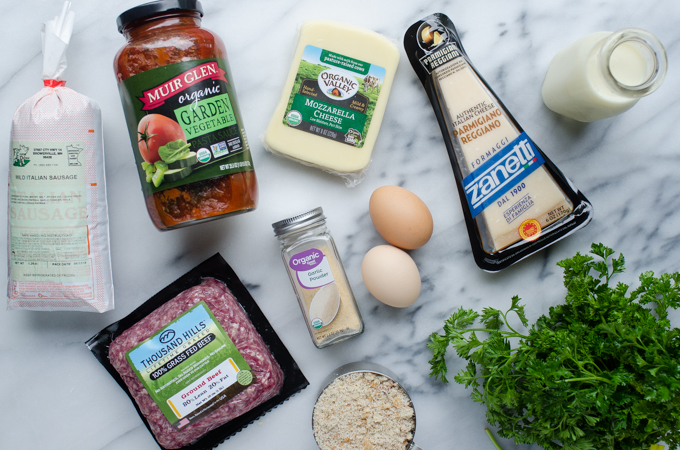 One annoying thing about this video is that there aren't super clear directions within the video itself or in the comments: it isn't stated how much pasta sauce you should use. So I went for 1 jar, which wasn't quite enough to cover the meatballs. I would recommend using 1 1/2-2 jars. My family does't like spicy food, so I opted for mild Italian sausage. Also, I used fresh parmesan and sourdough breadcrumbs.
Just a FYI, I couldn't find the exact recipe on the Tasty website. But I just realized that it's in the comments section of the video.
Making Mozzarella Stuffed Meatballs: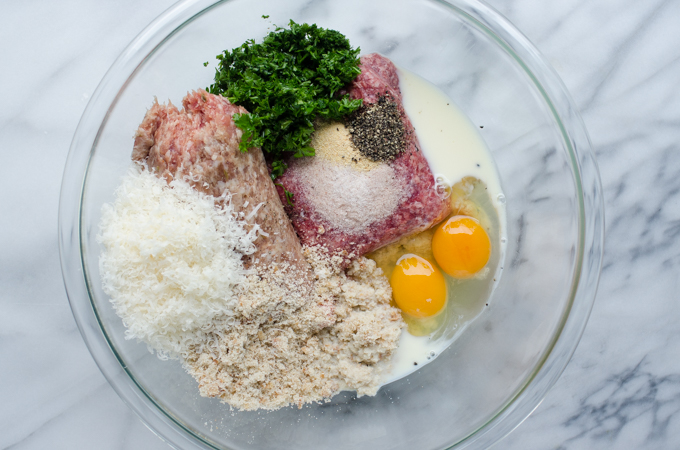 You start by mixing together the meatball ingredients in a large bowl.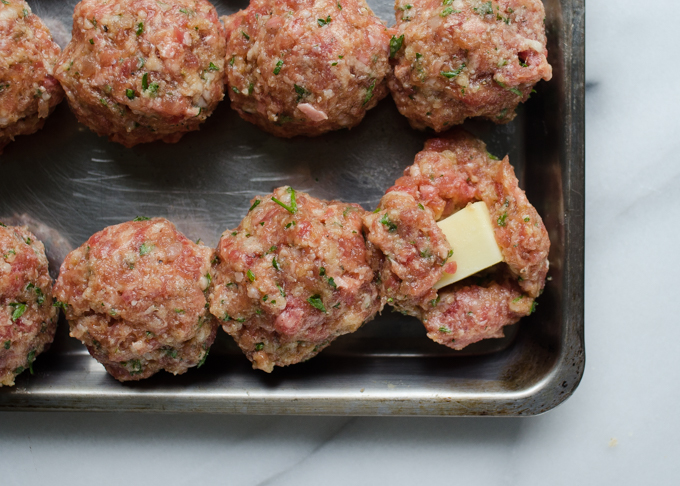 Then you form the mixture into golf ball sized meatballs. Put a cube of mozzarella inside and seal it up so it doesn't melt out.
Layer the sauce and meatballs in a slow cooker, and cook for 2-2 1/2 hours.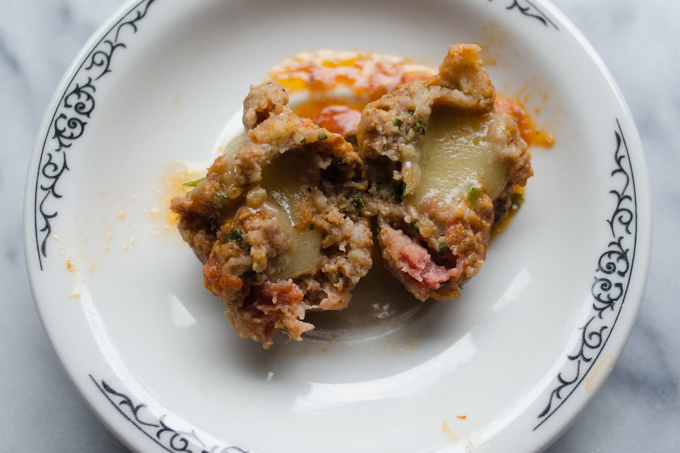 The verdict?
These were pretty good, but I had a couple of issues with them. Some of the meatballs on the top didn't cook evenly. Parts of them were done, but other parts were still pink. This could have been because I didn't have enough sauce to completely cover the meatballs. So I cooked the meatballs a bit longer than the recipe called for. That seemed to fix the problem without drying them out. ?
Another issue I had was that these meatballs seemed very salty. It could be that my pasta sauce or breadcrumbs were saltier than the test ingredients. If I made these again, I would probably use 1 1/2 instead of 2 tsp of salt.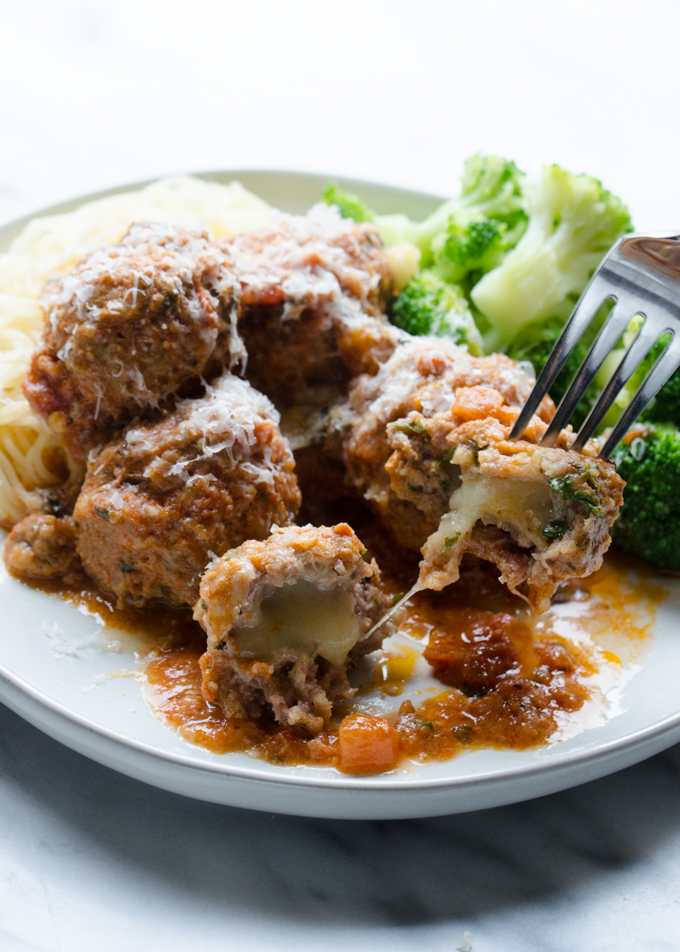 So, are they worth the extra effort for the "wow" factor? Honestly, adding the mozzarella is an extra step, but it isn't difficult at all. It could be a great way to encourage your kids to try something new, or impress dinner guests. But for pure flavor, it doesn't seem to add a whole lot. One thing I really like is that everything cooks in the crockpot (I used the slow cooker function on my Instant Pot). Perfect for hot summer days!
I would definitely make these again with the modifications I mentioned.
If you want to make these Mozzarella Stuffed Meatballs yourself, check out the comments section of the video HERE.
You can check out my previous Tasty Tested posts here.
Have you ever tried a viral recipe video? How did it turn out?