LET'S TALK A BIT ABOUT SOCIAL MEDIA
I feel like different social media channels have different purposes and vibes, and therefore attract different kinds of people. For example, Snapchat is quite casual, but Instagram is a little more polished.
Here's a quick guide to following me on social media:
If you only like to see pretty, styled photos, this is the place for you! I'm a bit more selective with what I share here. I post about once a day on Instagram, so you won't be inundated with updates from me.
Username:
@ericaleakastner
My Facebook page tends to be pretty much business-only. I occasionally share
more real-life stuff
, but for the most part I only do post announcements or share another blogger's recipe that looks yummy.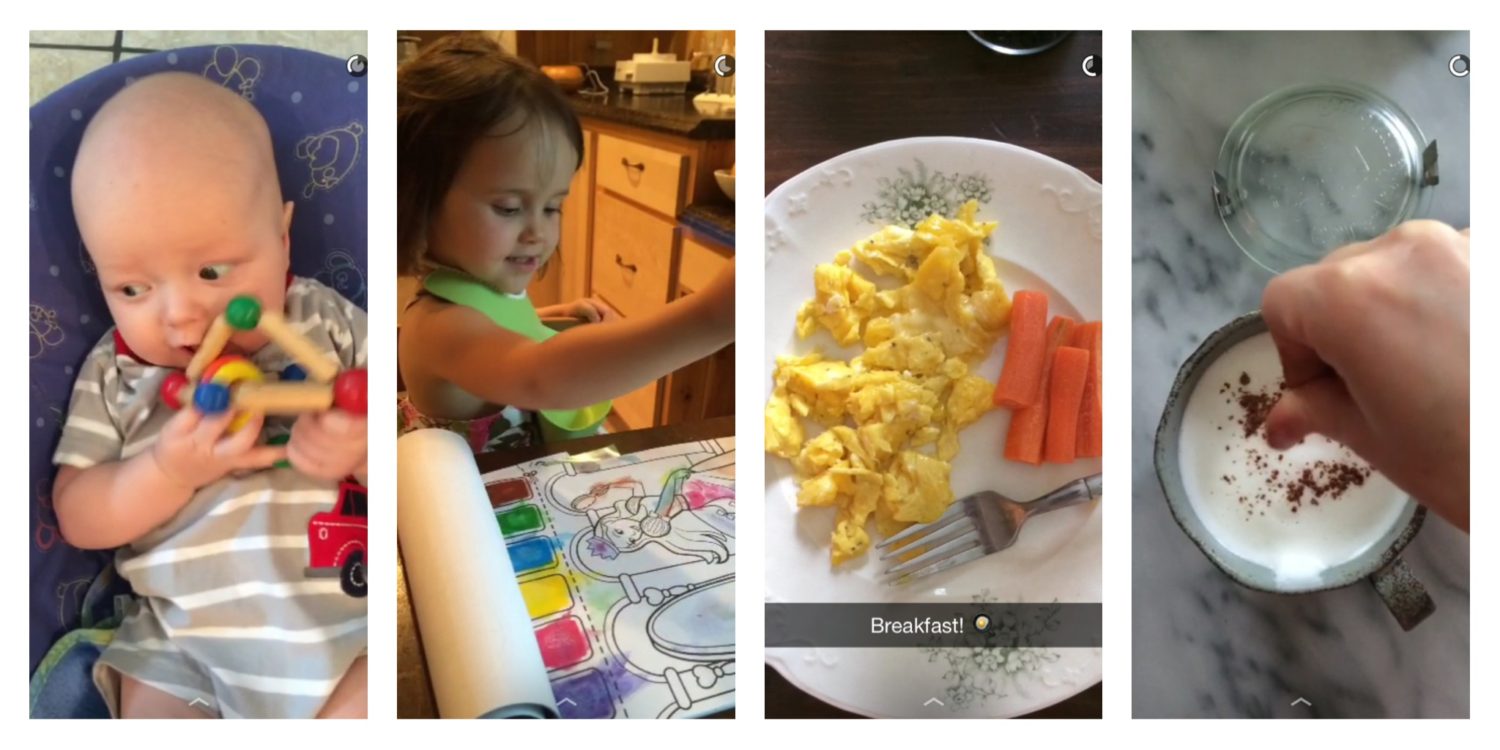 SNAPCHAT:
I'm just starting out on Snapchat, but it's really fun! You get to see snapshots of what other people's lives are like. I'm definitely more casual on Snapchat. The other day I talked about the haircut that almost made me cry. If you don't want to see me in my PJs, stay away! My username is: ericaleakastner
This one I run almost exactly like I run my Facebook page, except I don't really post things from my life like: ever. If you want just the facts, ma'am, this is the place for you!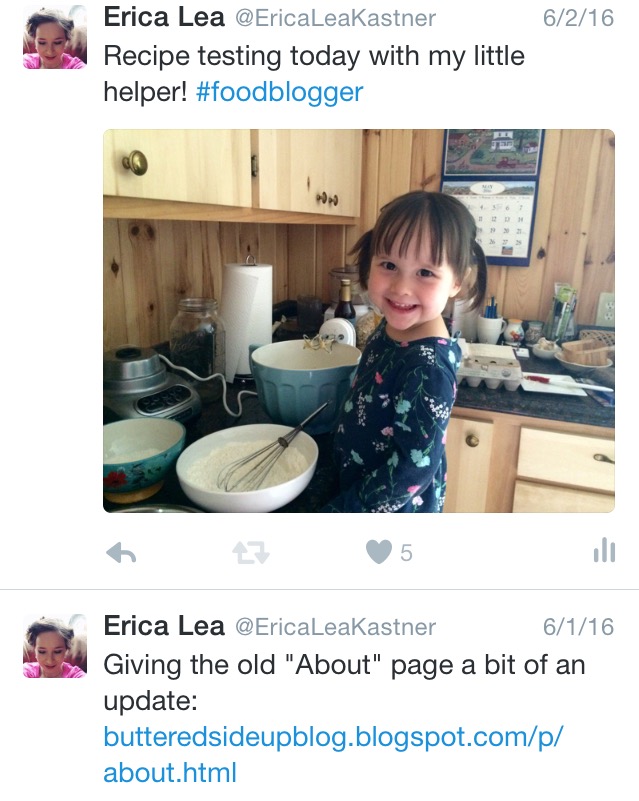 On Twitter I tend to let my hair down a little more. I'll post the occasional
rant
and share
less stylized photos
. Of course I always share when a new post is published.
Pinterest isn't technically a social media channel, but you can still get updates when I post something new there! I share delicious-looking recipes from other bloggers, pretty clothes, awesome kitchens, cute kids, and much more. My favorite board is my
Kitchen Wish List.

What's YOUR favorite social media platform? Why?