This Homemade Honey-Sweetened Dark Chocolate Cocoa is perfect for Valentine's Day!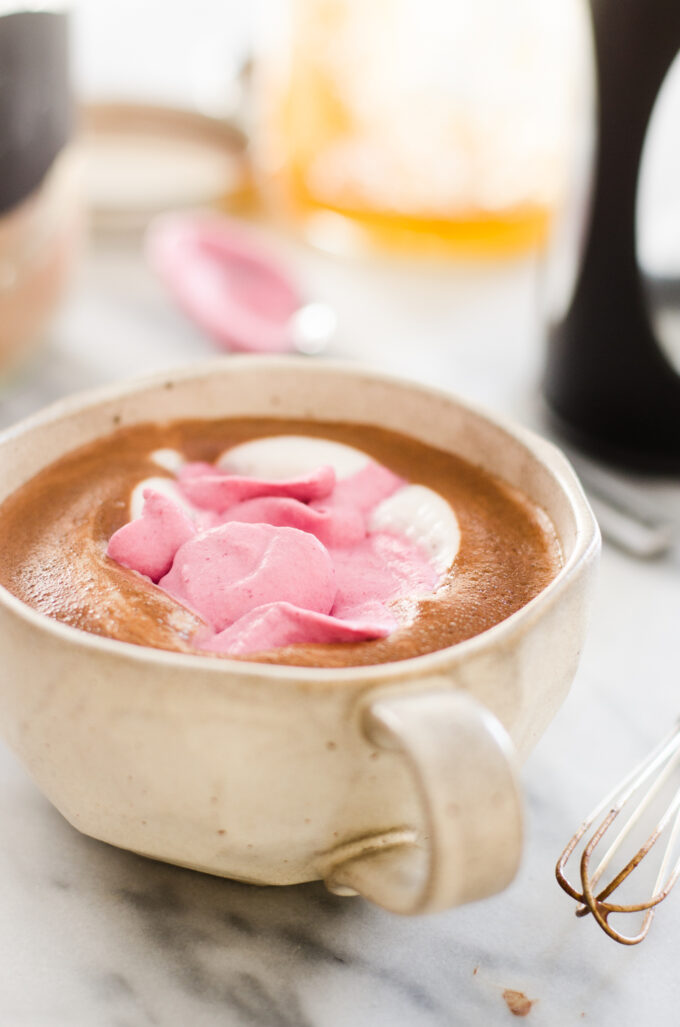 If I'm honest, we're not much of Valentine's Day people in this house. Which is a bit funny because our first date was on Valentine's Day…
Let's rewind to the winter of 2011.
Reuben had just asked my dad if he could court me (homeschooler lingo for dating). Of course I said yes (I had been crushing on him since I was about 12 or 13), and Reuben asked me out on our very first date for Valentine's Day.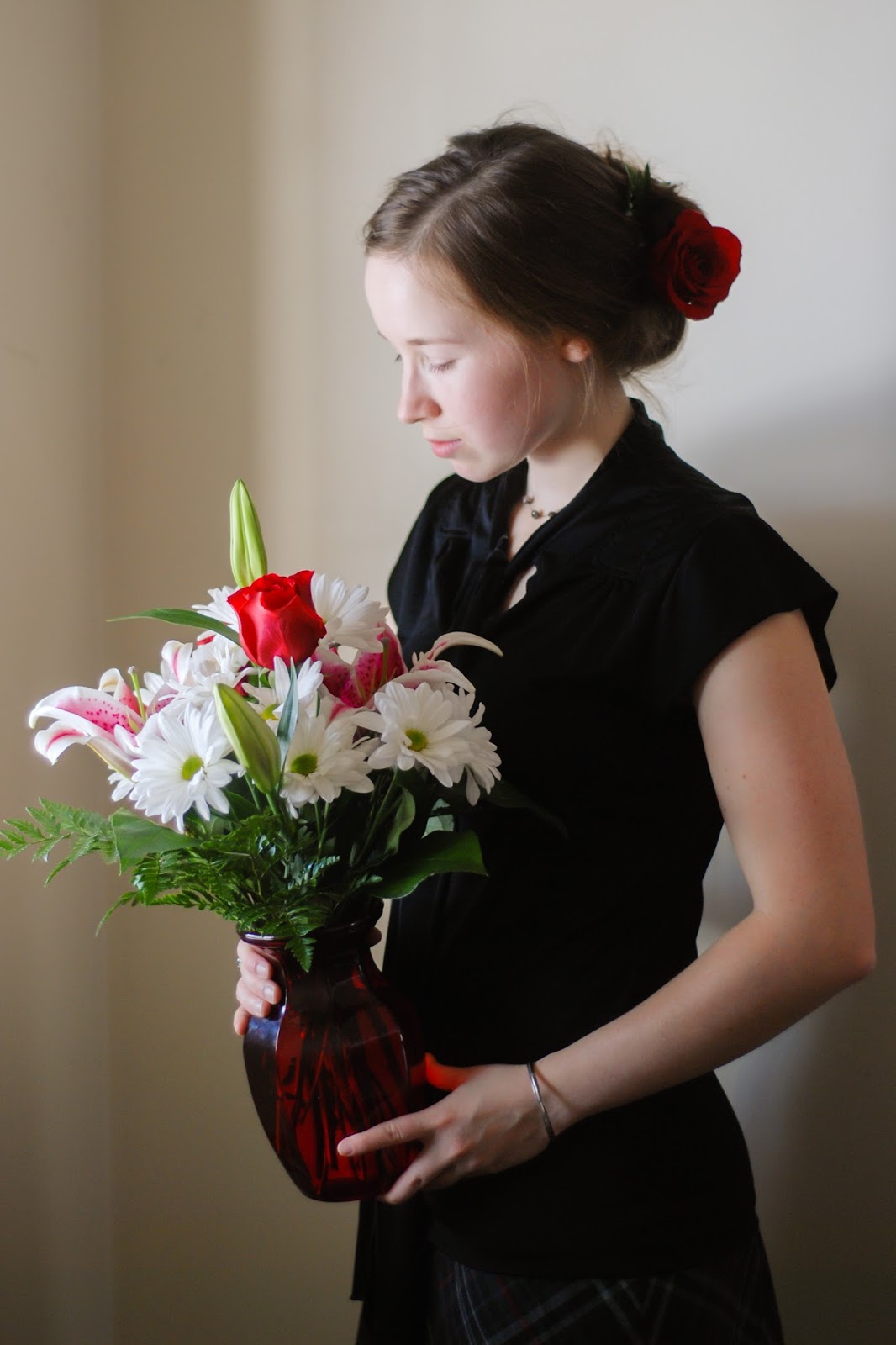 Valentine's Day 2011 (I was 21 years old)
Reuben sent me a beautiful bouquet. I wore one of the red roses in my hair. I'm not sure WHY I thought it was a good idea to wear all black…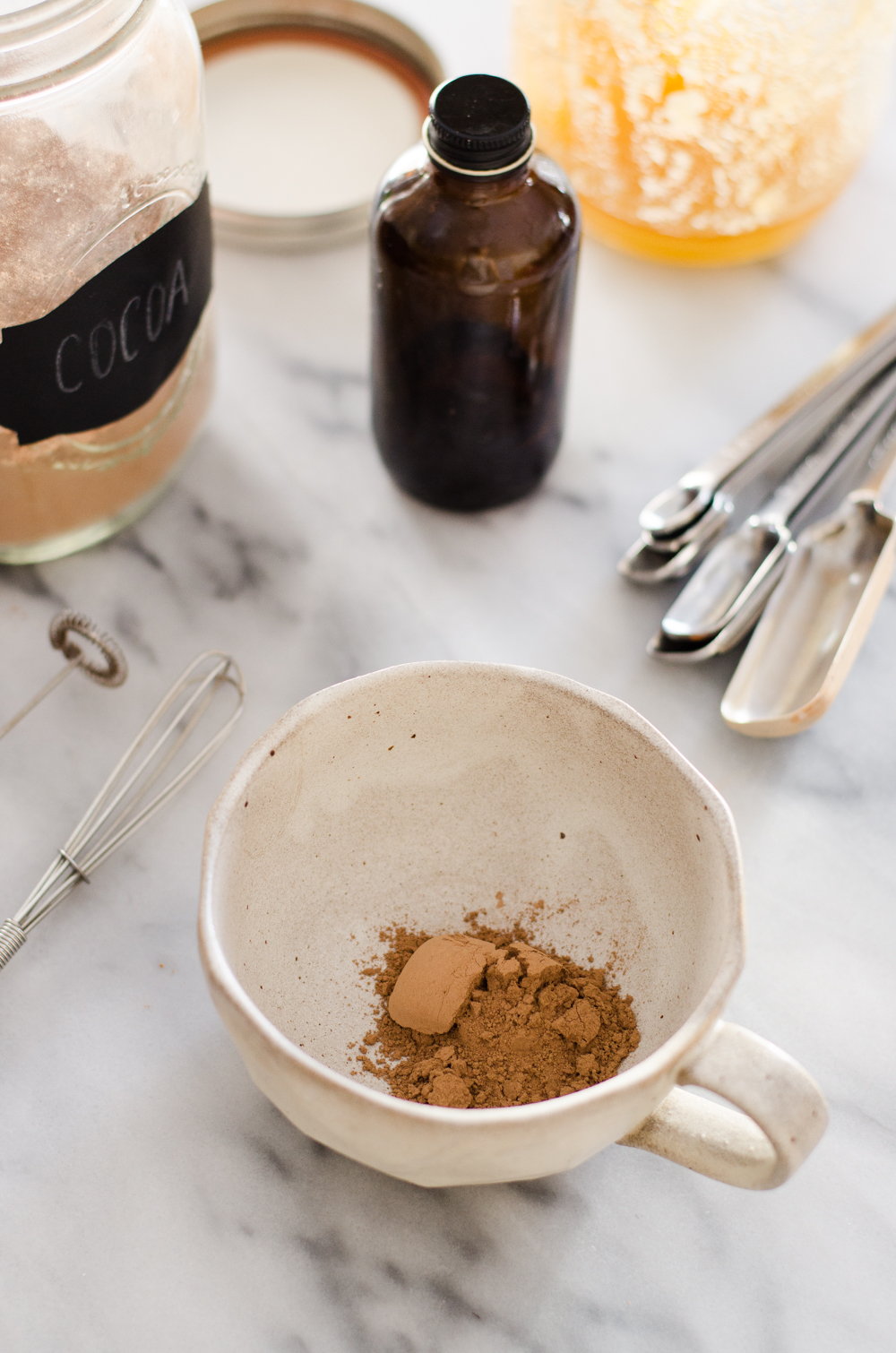 Anyway.
Our first date was actually a double date with my sister and her husband. We went to one of the fanciest restaurants in town. Poor Reuben was so nervous he could barely eat his food. And the restaurant sneakily charged us double the price we thought we were going to pay.
All in all, our first date wasn't the greatest.

Call me an old fuddy duddy, but these days I'd much prefer something low-key in celebration of Valentine's Day. A home-cooked meal is usually more satisfying to me than being disappointed with an over-priced, highly processed restaurant meal.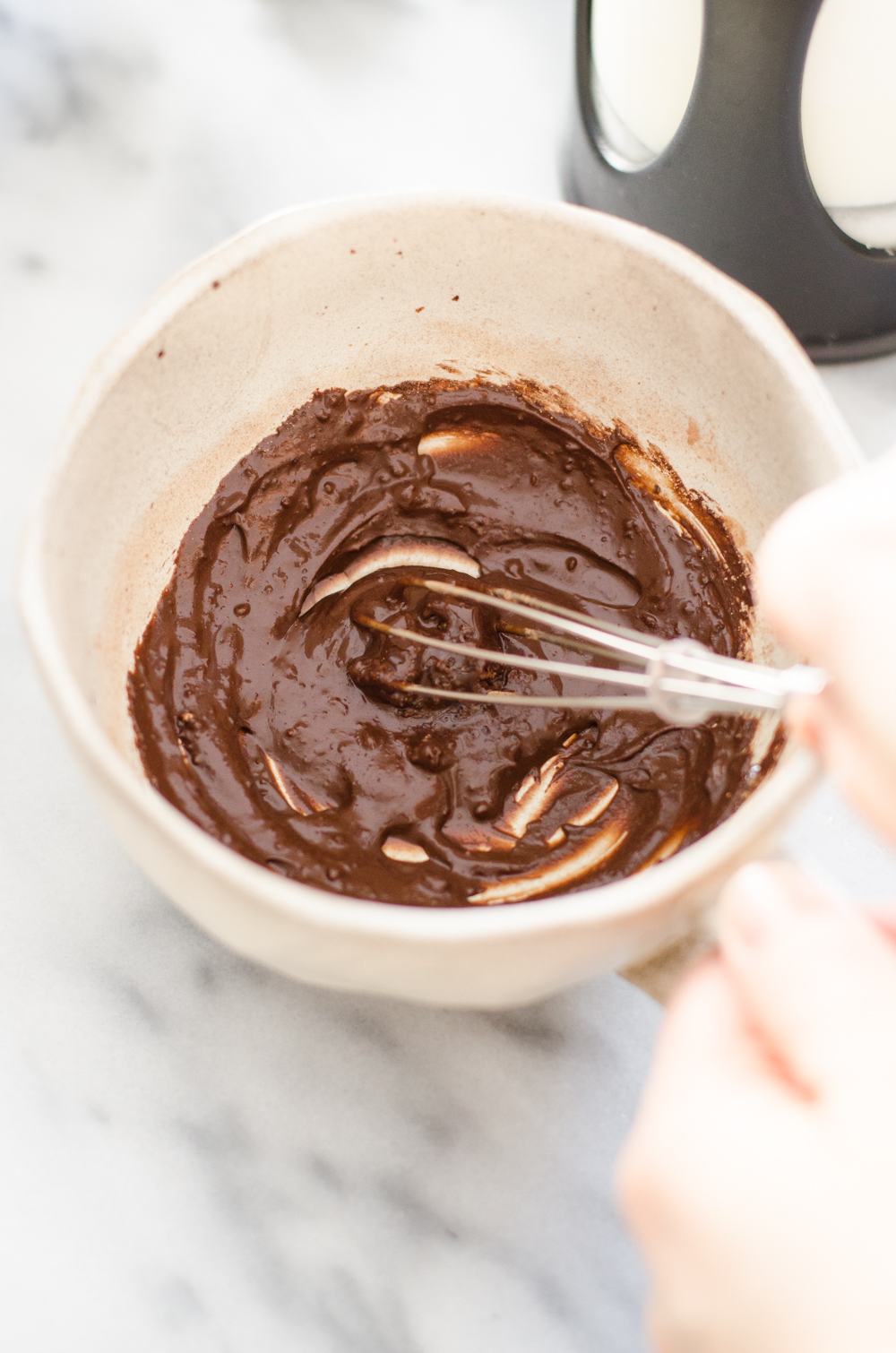 If you'd like to make that special someone in your life happy this Valentine's Day, consider this honey-sweetened hot cocoa from scratch. It's ten times better than those instant packets, and it doesn't take too much effort but is still impressive.
The key to making good hot cocoa from scratch is ensuring that the cocoa is stirred in properly. You see, unsweetened cocoa powder doesn't want to mix with liquids very well. BUT, if you make a paste by adding a very small amount of milk at first, you can get it nice and smooth.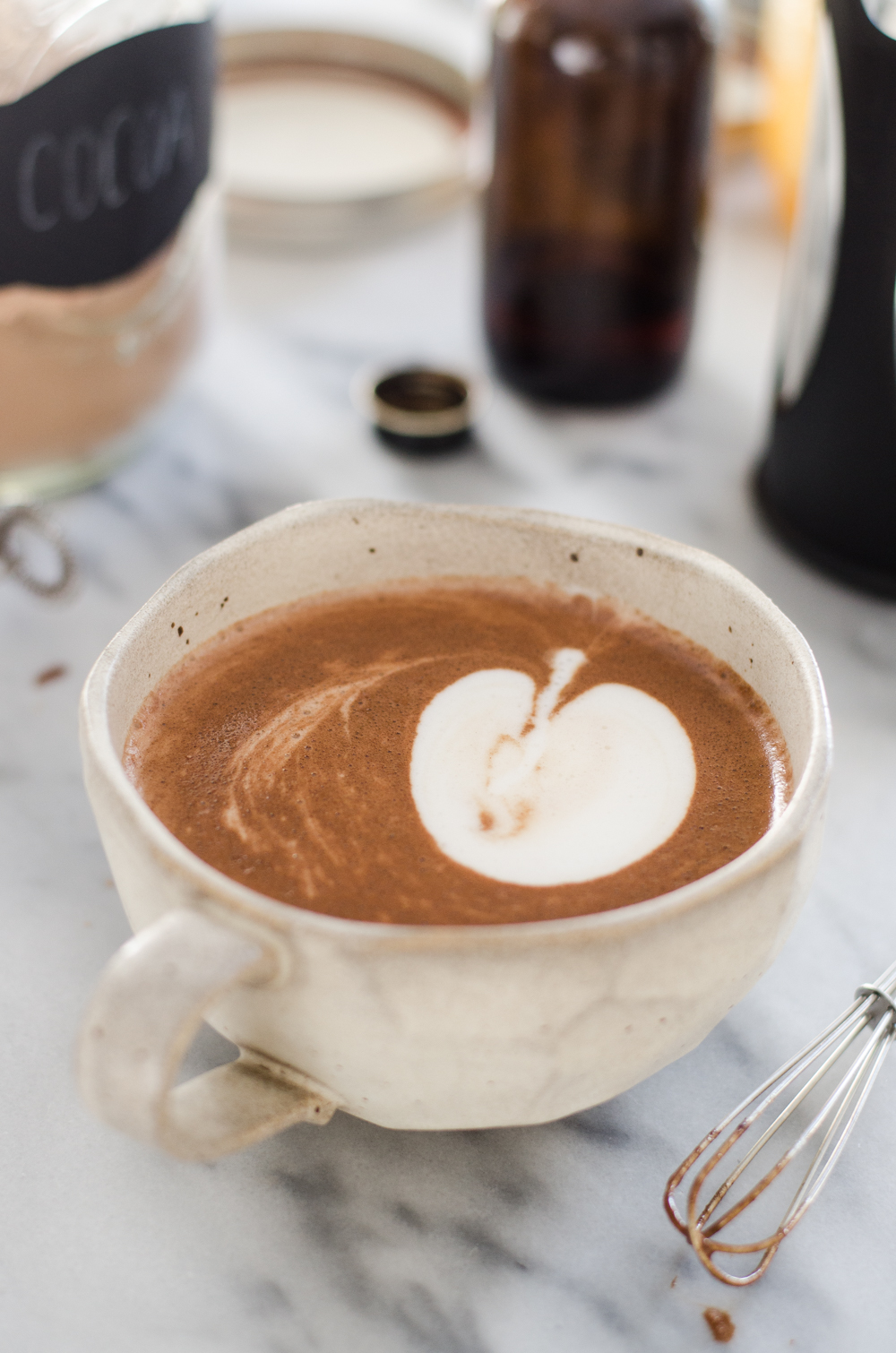 If you're skilled at latte art, you can make a little heart for your love and leave it at that.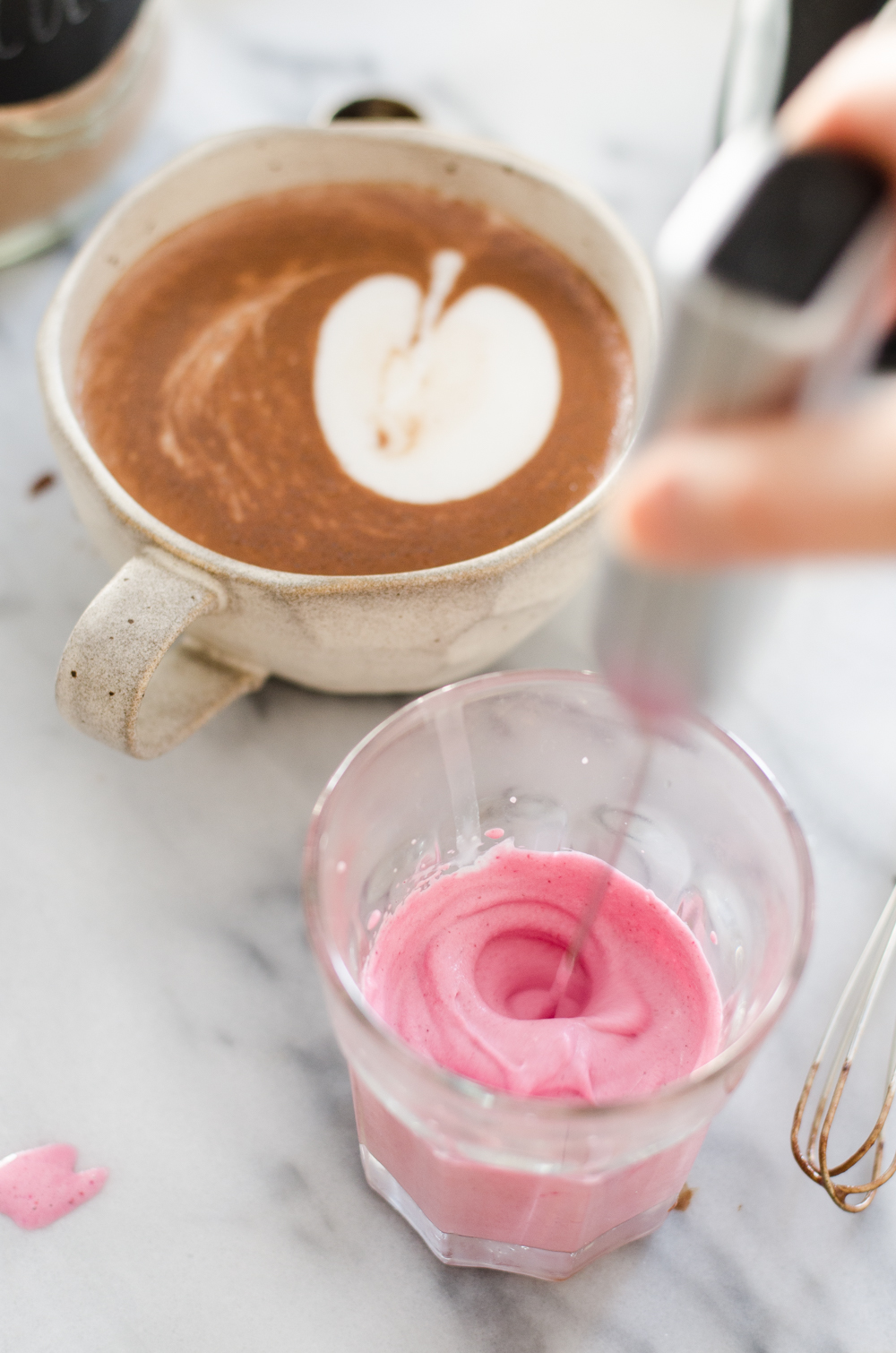 If you'd like to be a bit more dramatic, add a dollop of pink whipped cream.
I made this whipped cream pink by adding beet powder. It does have an earthy flavor from the beets, but I think it complements the cocoa nicely. If you really can't stand beet flavor, you can always use ground-up freeze-dried strawberries or raspberries, or a natural food coloring.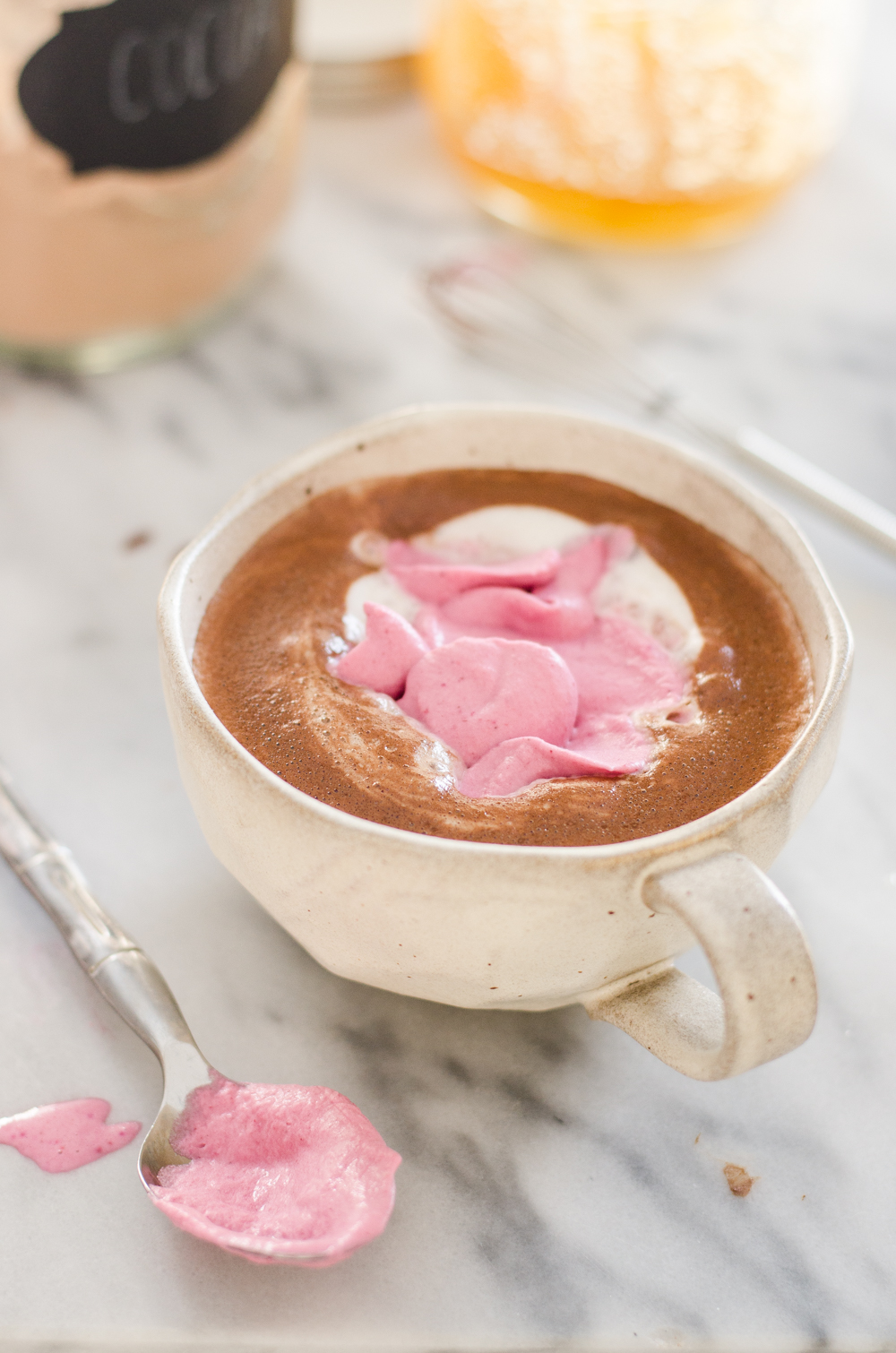 I think the whipped cream turned out looking like a rose on top of the cocoa. That makes me happy.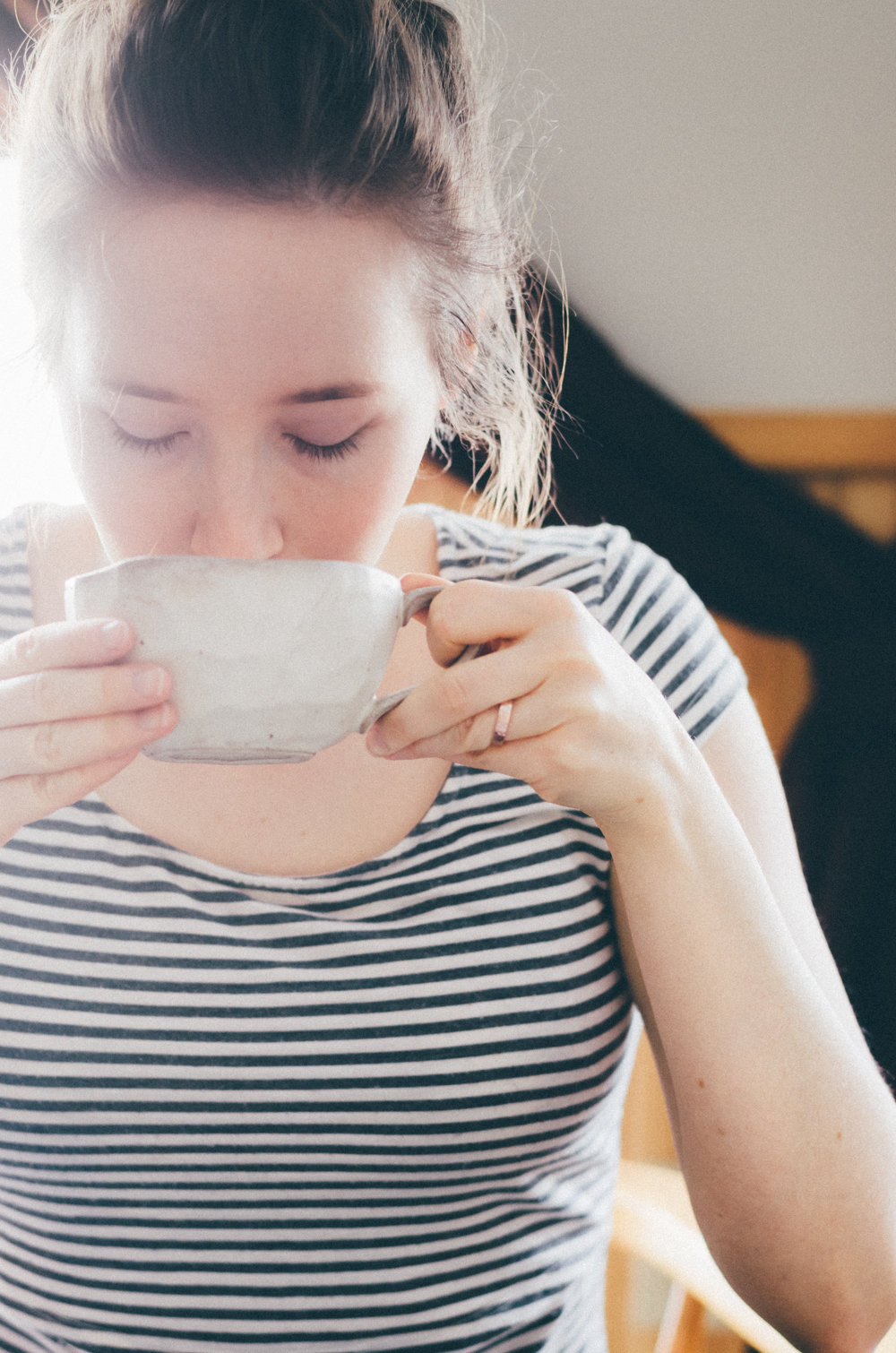 I'm definitely going to enjoy this cocoa beyond V-Day.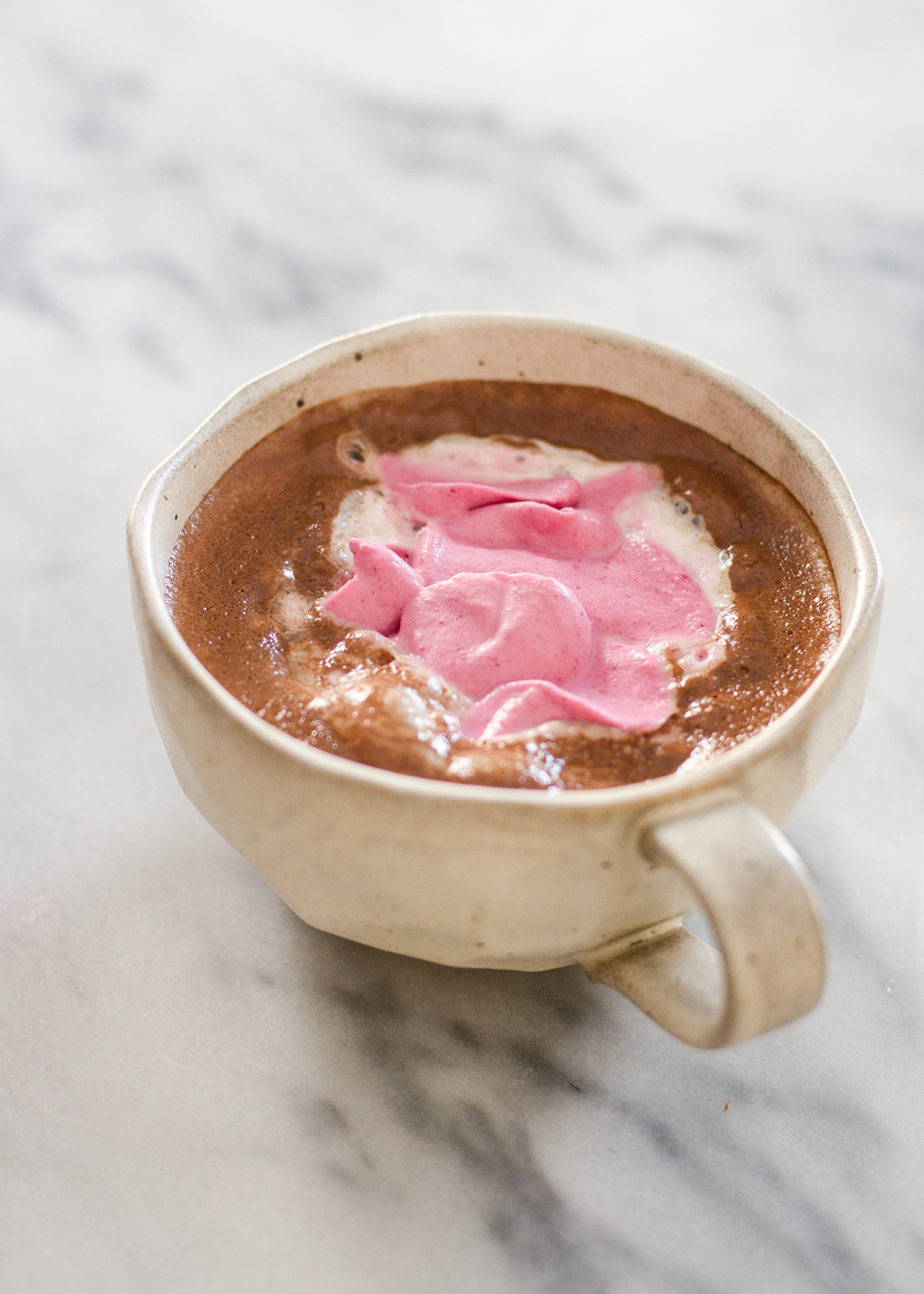 NOTES:
I like my cocoa DARK. As in: not very sweet. You can easily customize by adding more honey, using a different sweetener, or (if you're brave) adding a dash of cinnamon or a sprinkle of cayenne.
Frothing the milk before adding it to the cocoa makes it even more special. There are many ways you can accomplish this without an espresso machine. In fact, I did a whole post about 8 Ways to Froth Milk for Pioneer Woman Food & Friends.
A little wand frother is SUPER handy for whipping small amounts of cream. THIS is the one I use
– I haven't been able to find one that isn't made in China!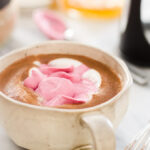 Honey-Sweetened Hot Cocoa with Pink Whipped Cream
An easy but decadent homemade hot chocolate sweetened with raw honey and topped with a dollop of naturally-colored pink whipped cream. Perfect to Valentine's Day!
Ingredients
For the Cocoa:
- 1 tablespoon organic unsweetened cocoa powder

- 1-2 teaspoons raw honey

pure maple syrup, or organic cane sugar

- 1/4 teaspoon organic vanilla extract

- 1/2 cup organic/local/grass-fed whole milk

- 1/4 cup organic/local/grass-fed heavy cream
For the pink whipped cream:
- 2 tablespoon heavy cream

- 1/4 teaspoon beet powder

- 1/8 teaspoon organic vanilla extract

- 1/4 teaspoon organic cane sugar or sweetener of choice
Instructions
For the hot cocoa:
Place the cocoa, honey, and vanilla in a 12-oz. mug and give it a little whisk.

Warm the milk and cream to 150 degrees F (65 C). Pour a small amount of the milk/cream into the cocoa mix and whisk to make a smooth paste. Froth the remaining milk/cream with a French press. Add a bit more of the milk to the cocoa paste to make thin it out, then pour in the remaining frothed milk.
For the pink whipped cream:
Place all of the whipped cream ingredients in a small cup. Using an electric wand frother, beat the cream until thick. Spoon over the hot cocoa and serve immediately.
NOTE: Some links are affiliate. All opinions are my own. If you click on a link and make a purchase, I will make a small commission. This has zero impact on the price you pay, and it helps to keep Buttered Side Up running. Thank you so much!