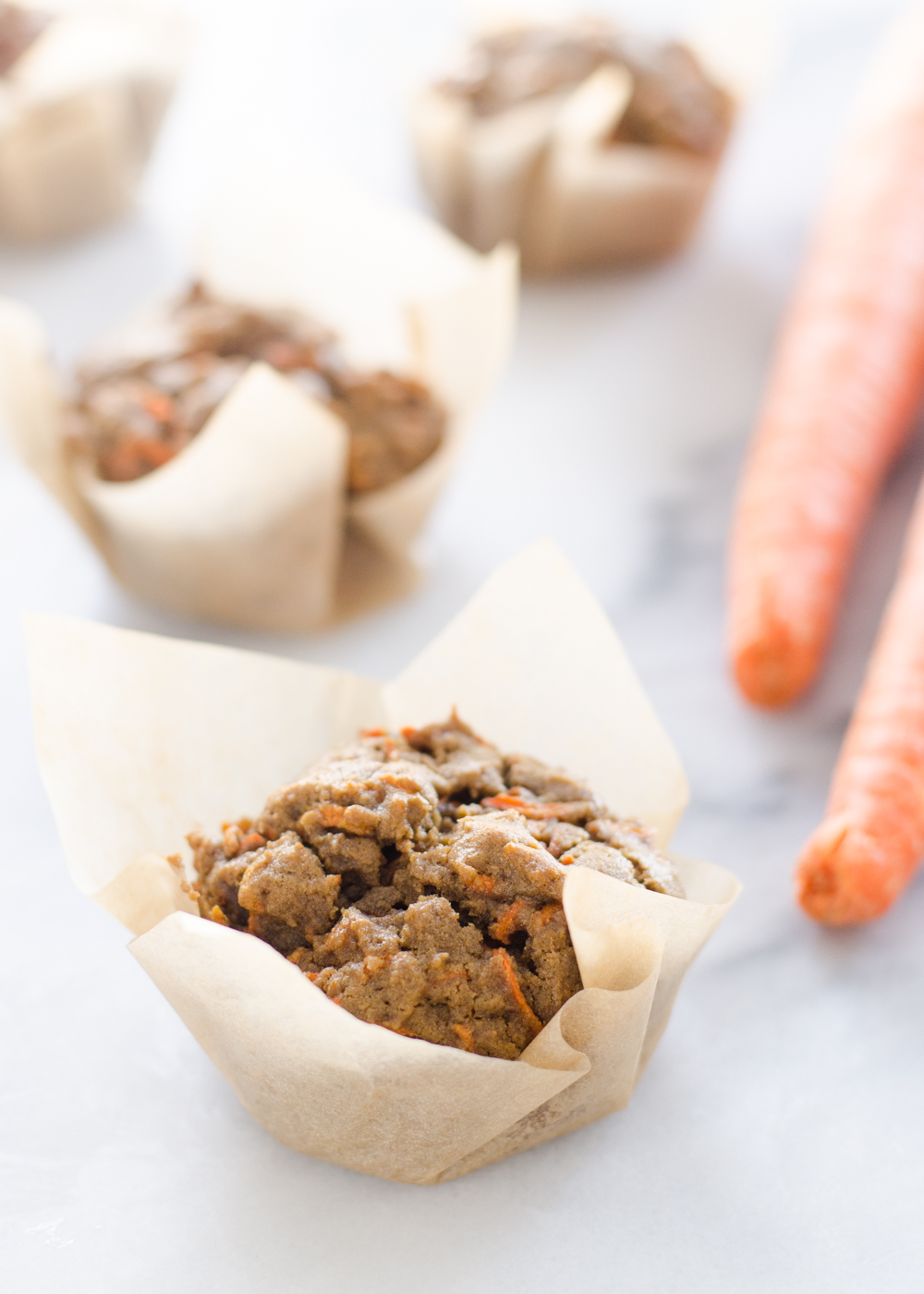 You guys.
My little boy turned one year old this Monday.
Ack! How can it have been 12 months since I birthed him already?! Yes, I am one of those pitiful moms that wishes their child would remain a baby perpetually. Well, not really. But it makes me sad to think that before I know it, James will be a teenager and think I'm so uncool.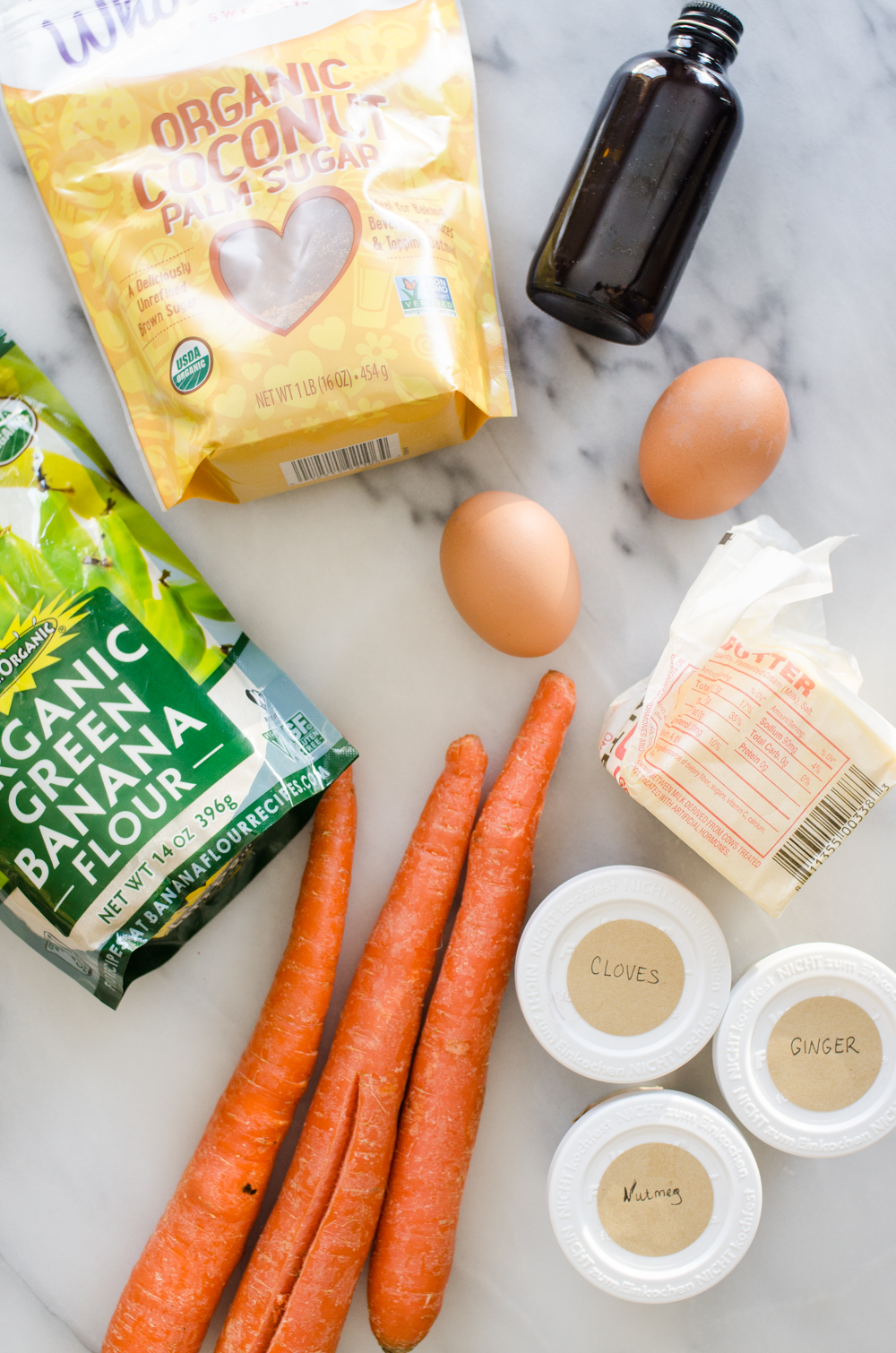 I decided to bake Jim some carrot cupcakes for his birthday party. Of course I wanted them to be healthy so I wouldn't have to cringe as he ate them. I've been meaning to give green banana flour a try, and I though it'd be a great grain-free option for James. I also only used a quarter of the sugar called for.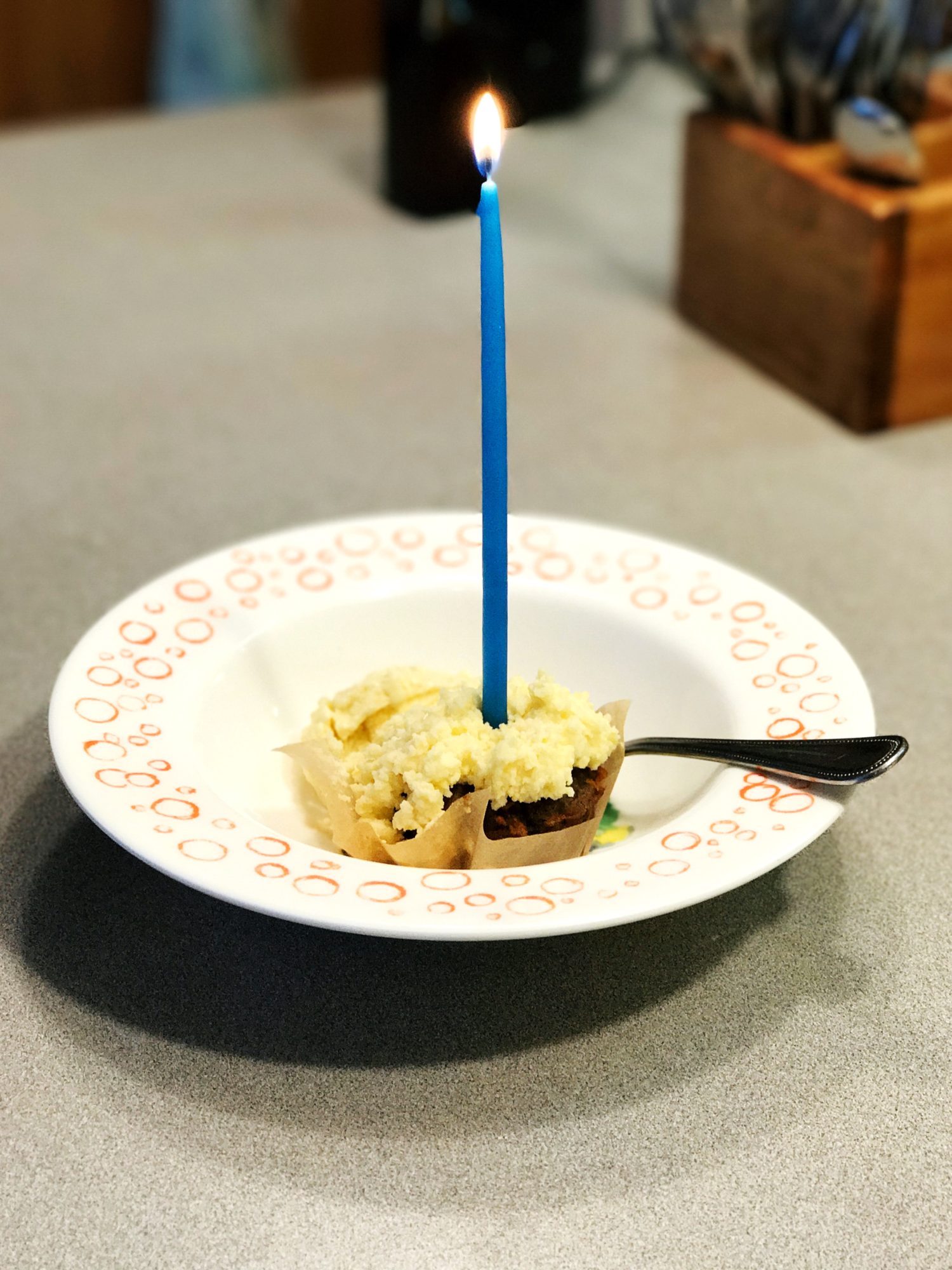 We celebrated his birthday a day early with family and friends.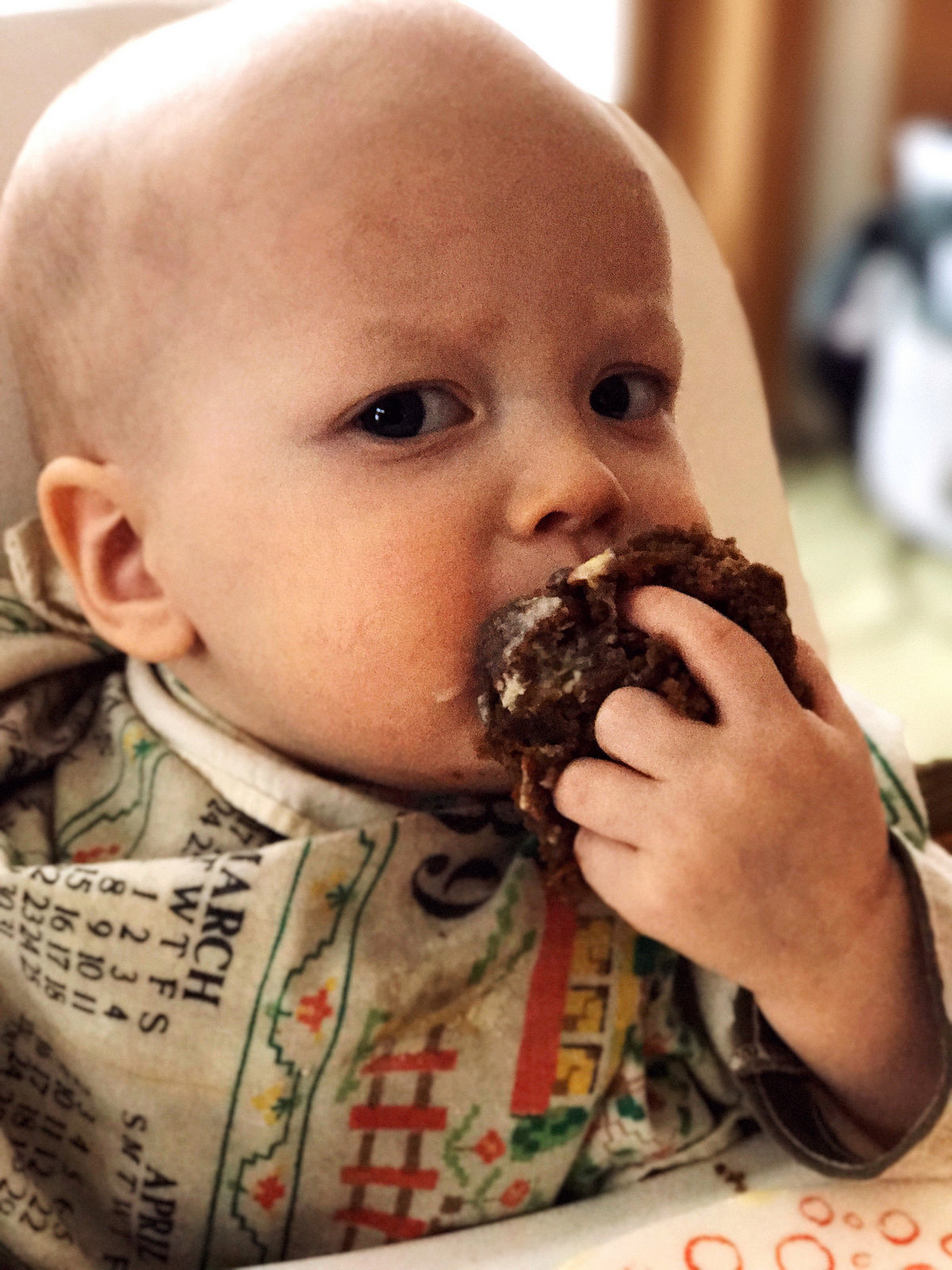 Jim loved his cupcakes, but he seemed a bit suspicious of everyone watching him eat. This was also his first time trying (homemade) ice cream. You can watch a video of it HERE.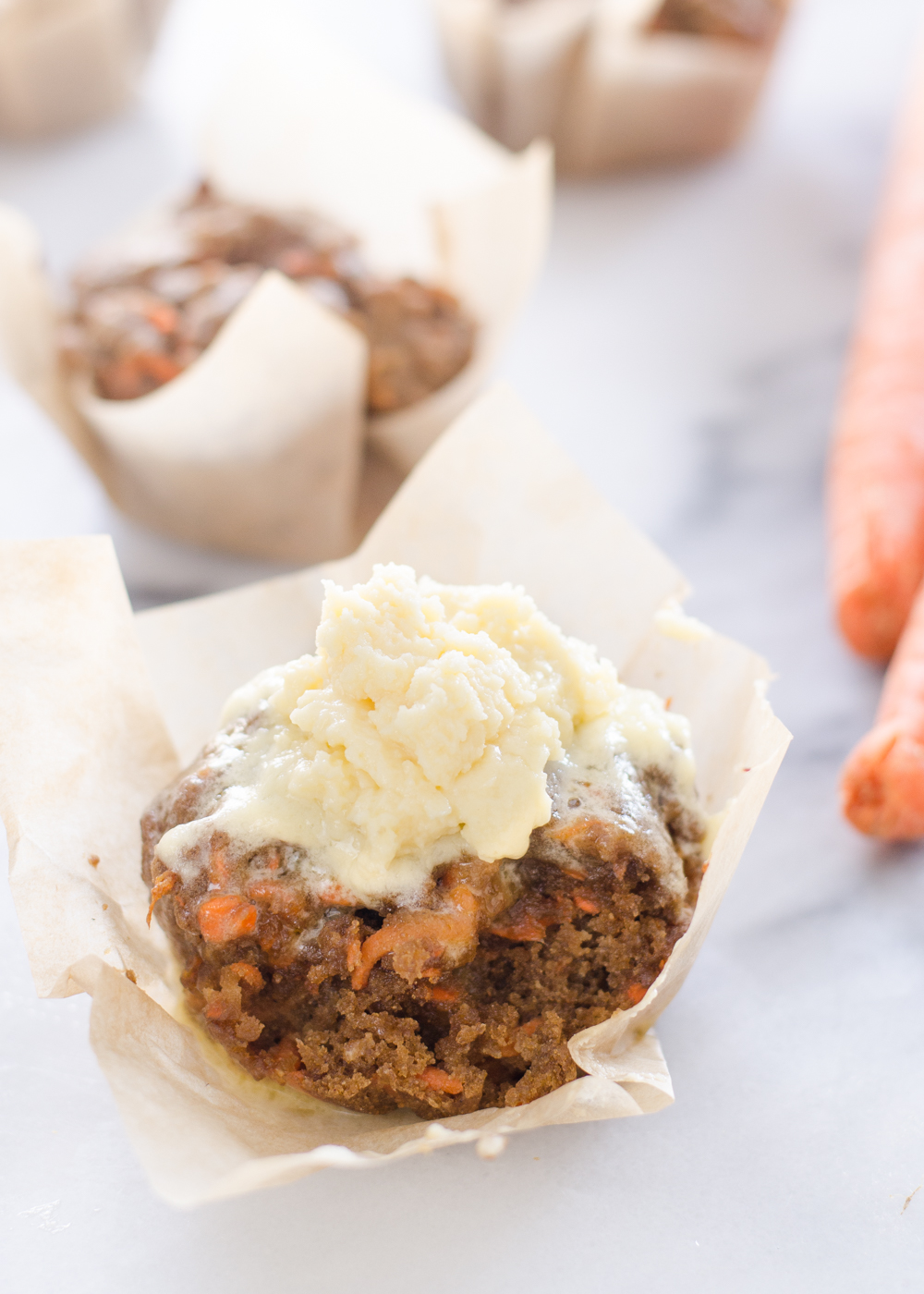 Oh, and I decided to top the cupcakes with a sour cream frosting. I purposefully put the frosting on when this cupcake was still warm (you'll learn why in an upcoming post for Pioneer Woman Food & Friends), so it got a bit melty.
Also, I'm going to be honest: These are NOT the best-tasting cupcakes ever. I think any baby/toddler would love them, but you won't fool any adults with them. So make these healthy cupcakes for your little one, but pass on them for a gluten intolerant friend. 🙂
Grain-Free Carrot Cake Cupcakes for Toddlers
adapted from Honey and Jam
| PRINT
Makes 6 cupcakes
Ingredients:
3/4 cup green banana flour
1/2 teaspoon aluminum-free baking powder
1/2 teaspoon baking soda
1/2 teaspoon real salt
1/8 teaspoon cloves
1/8 teaspoon nutmeg
1/8 teaspoon ginger
1/2 cup coconut palm sugar (or sweetener of choice)
1/2 cup butter, melted
2 large eggs
1 1/2 cups (135 grams) grated carrots
Directions:
Preheat oven to 350 degrees F (175 C). Line a muffin tin with 6 unbleached cupcake liners (I made my own liners with
unbleached parchment paper
).
In a small bowl, whisk together the flour, baking powder, baking soda, salt, spices, and palm sugar.
In a medium bowl, whisk together the butter and eggs. Add the dry ingredients and whisk until well combined. Fold in the grated carrots.
Scoop the batter into the prepared cupcake liners (liners should be about 3/4 full). Bake in preheated oven until a toothpick comes out mostly clean, about 20 minutes (start checking at 15 minutes). Transfer to a wire rack to cool.
Store leftovers in an air-tight container in the refrigerator.
NOTE: Some links are affiliate. All opinions are my own. If you click on a link and make a purchase, I will make a small commission. This has zero impact on the price you pay, and it helps to keep Buttered Side Up running. Thank you so much!