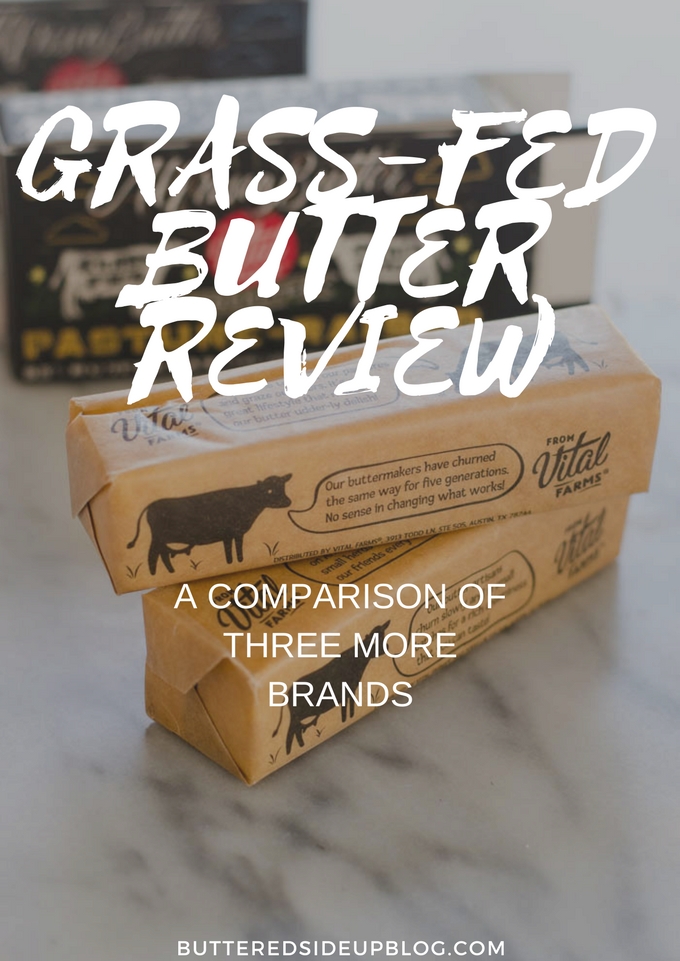 As most of you already know, I'm a huge fan of grass-fed butter. Not only is it far superior in the nutrition department compared to conventional, it also tastes fantastic. You haven't truly lived until you've tasted fresh bread, mashed potatoes, popcorn, etc. etc. topped with a great quality butter. It truly is so much better.
It used to be pretty hard to come by grass-fed butter in our town. Thankfully most stores now carry at least one brand of grass-fed butter if not more. Our local Walmart actually has 2 now! So if you're discouraged because you think you can't locate grass-fed butter, take another look. Some grocery stored are even willing to special order it for you. That's what I did when I wanted to try out Anchor butter.
A few months ago I published a review of 5 different brands of grass-fed butter. Since writing that review I have found 3 more brands of grass-fed butter that I'd like to share with you! I'll be delving into the taste, color, ingredients, price, and more!
Let's get started.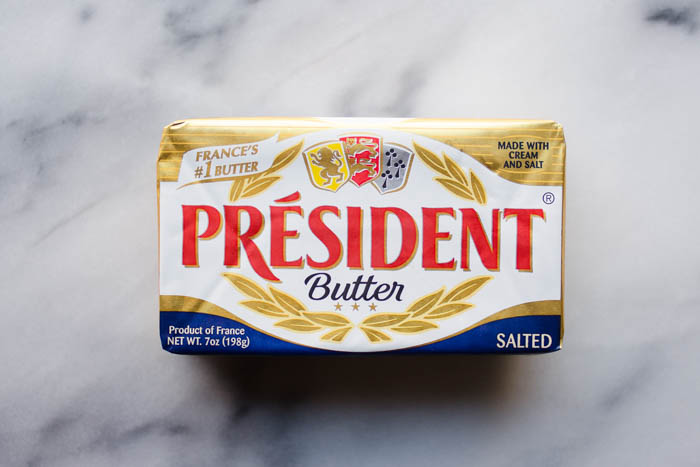 PRESIDENT BUTTER
The claim: "France's #1 butter is made from high-quality cultured creams in the northwestern portion of France referred to as the "Grand Cru" of European dairy regions. Its oceanic climate, rich soil, and lush grass help produce butters that are distinctly rich and savory."
I was curious if the cows are given GMO feed, so I contacted President butter and here's what they said:
"[The] Cows are mostly grass fed. – When not fed grass what do they eat. Depending on the season the cows are fed grass, grass silage, corn silage, grain concentrates, concentrated protein-based grains (like soy, rapeseed meal or flax …) It is GMO free."
Ingredients: Pasteurized cream, salt, cultures.
Salt: There isn't a lot of information about this butter online, so I'm not sure exactly what kind of salt is used.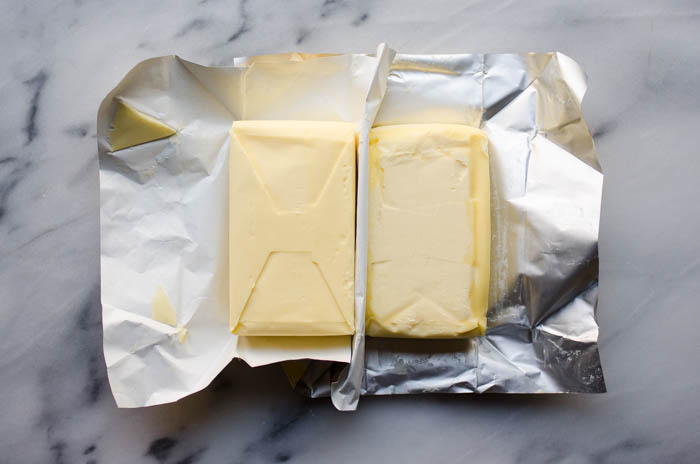 Color: I'd say that this butter is slightly more pale than Kerrygold (which I'll be using as the standard in this post since it won in the color category in my previous review).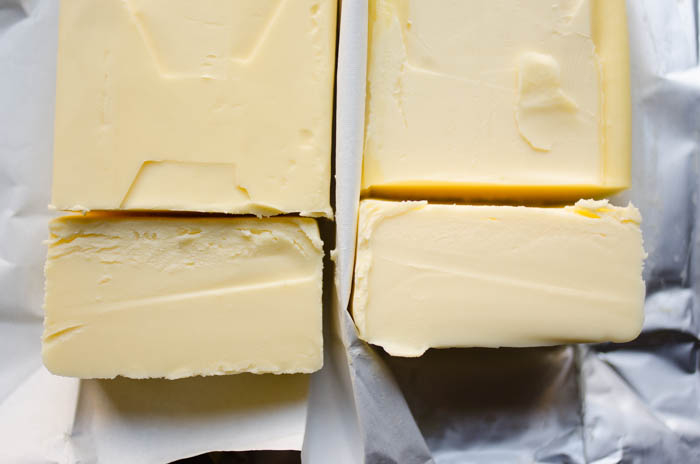 Here you can see what the butter looks like on the inside. Sometimes butter has a different color on the outside, so I cut off a chunk and turned it on its side so you guys can get an accurate picture of the difference in color.
Taste: President Butter is a cultured butter, so it has a bit of a tang to it. It's definitely less tangy than either Organic Valley Pasture Butter or Anchor butter, so if you're a cultured butter noob this might be perfect for getting your toes wet!
Availability: I have only seen this butter in Whole Foods. It isn't available in our small town.
Price: This was very pricey at Whole Foods: $5.99 for half a pound! I'm sure you could find a better price at a different store…their Kerrygold was over a dollar more expensive than at our local Walmart.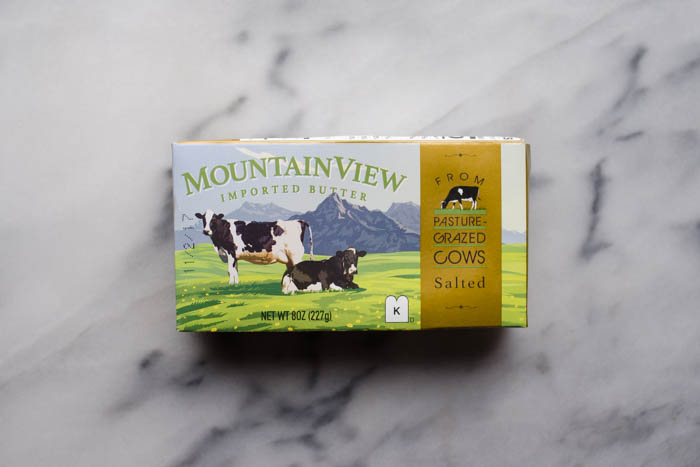 MOUNTAIN VIEW BUTTER
The claim: "The cream used for Mountain View butter is produced by family farms that pasture-graze their dairy cattle on the foothills and valleys of the Southern Alps of New Zealand. These dairy cows have daily access to grass pastures and forage.
Mountain View butter is made from fresh rBST-free pasteurized cream. The New Zealand farmers ensure the milk used for Mountain View butter contains no preservatives, antioxidants or food additives."
You can read more about Mountain View Butter HERE.
Ingredients: Pasteurized cream, salt.
Salt: No specific type of salt is specified, so I would assume it's just "regular" salt.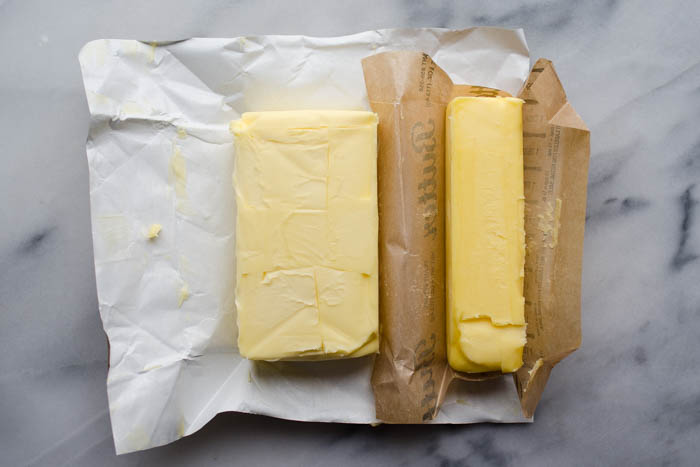 Color: This definitely surprised me: the Mount View butter was actually more yellow than Kerrygold!
Taste: This butter doesn't have a super distinct flavor. Just straight-up yummy butter. 🙂
Availability: Our local Walmart caries this butter, so I would assume it's pretty easy to find nationwide.
Price: I think it was $3.44/half pound, but I'll make sure to check next time we're in Walmart.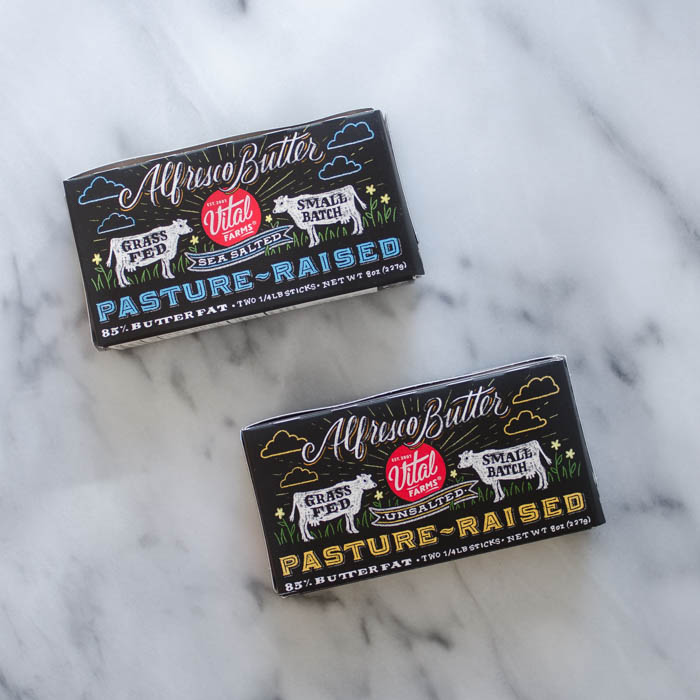 Vital Farms Alfresco Butter
The claim: "Small herds of suitable breeds (Jerseys and Guernseys for example) are tended by experienced American family farmers on well-managed lands. They are free to graze every day, and supply a rich, high-fat milk that is just right coming off the farm."
This butter isn't completely GMO-free. Vital Farms states: "Grass foraged from pasture is the primary component of our cows' diet. While they are free to graze as much as they like, due to seasonality and weather, some of our farmers choose at times to supplement their diet with other feedstuffs including some grain (much of which is non-gmo)."
I think it's pretty cool that the milk is mostly from Jerseys or Guernseys. Also, this butter is very high in butterfat: 85%. You can read more about Vital Farms butter HERE.
Ingredients: Cream (milk) and sea salt.
Salt: Sea salt is listed, but I assume it's refined.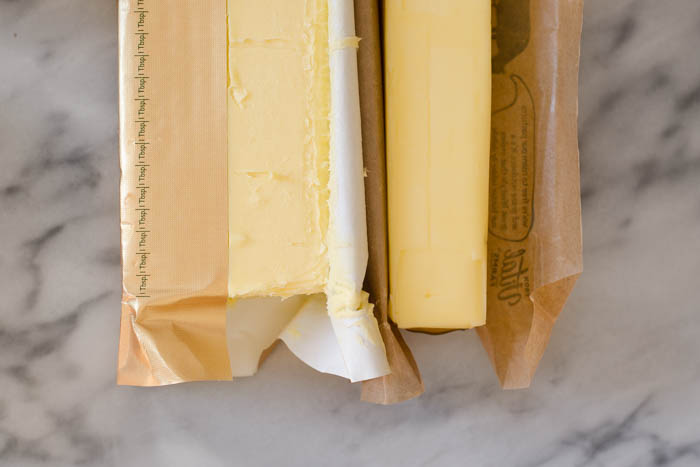 Color: In the picture it's coming off as more yellow than Kerrygold, but in real life it looked similar or slightly lighter.
Taste: Again, this butter didn't have a super distinct flavor, but it was still good. But not as good as Kerrygold…
Availability: I have only seen this as Wholefoods, but some Targets carry Vital Farms products.
Price: Again, I can't remember exactly how much this cost, but I'm pretty sure it was in the $3.50-$4.00 range. I'll check next time I get to a Wholefoods. (Edit: I checked and it's $4.39 at Wholefoods)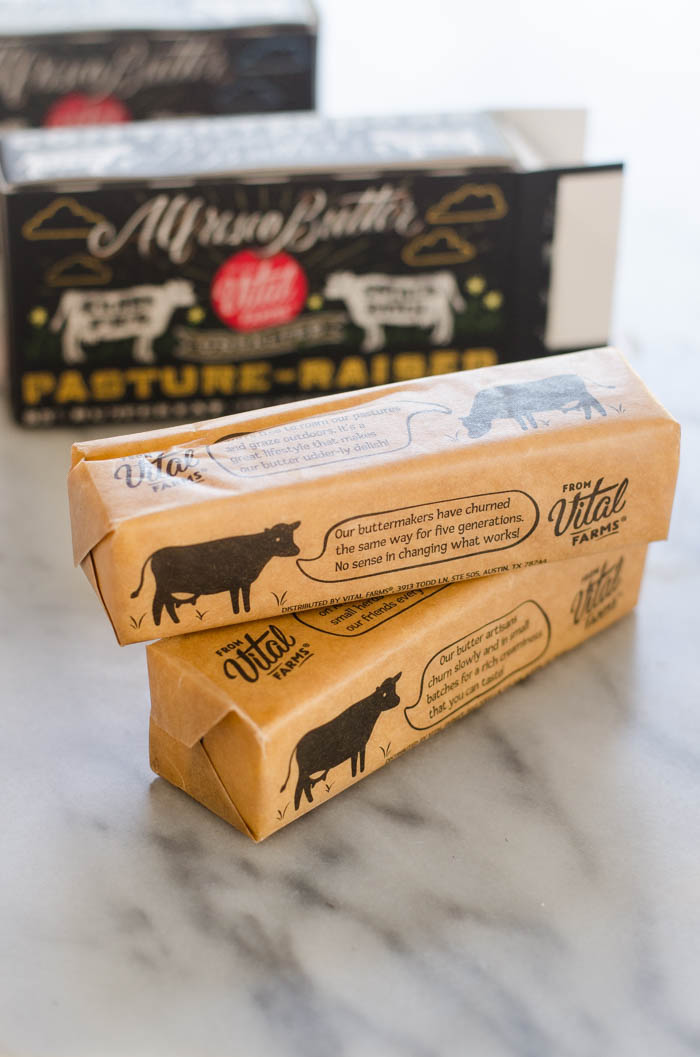 So, are any of these grass-fed butters worth buying?
Well, you know me: I love to try different butters, so of course I think it's worth it.
But if I were to choose one of the three to try, I would say the Mountain View butter is most worth it. It was a deep yellow color, it was available at Walmart, and it was the most affordable of the three. The President butter is still fun to try because it has the zippy cultured taste. And I'm pretty impressed that most of the cows that produce cream for Vital Farms are either Jerseys or Guernseys.
So give 'em all a try if you can!
I personally still buy Kerrygold most often because it's the most affordable grass-fed butter in our area. And it tastes the best.
What's YOUR personal favorite butter?