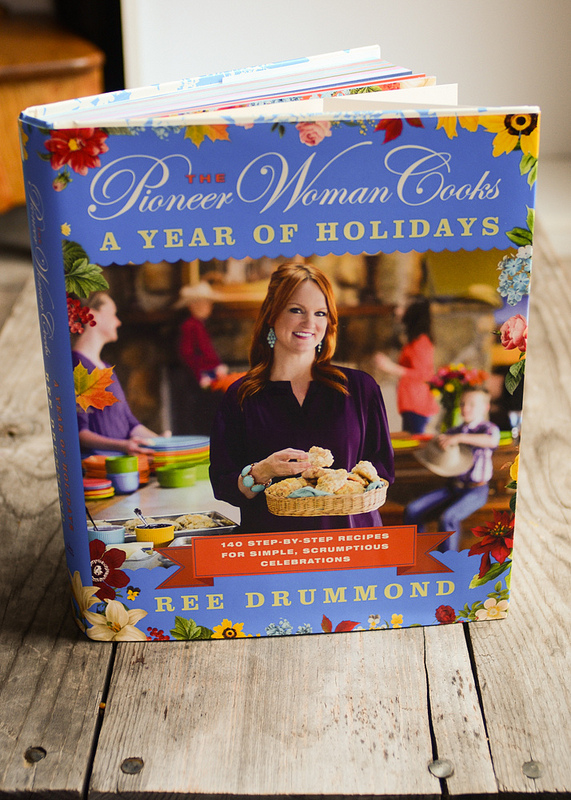 All of this to say, I am very honored to have received her latest cook book: A Year of Holidays. I now own all three of her cookbooks, and I must say that this one is my favorite. Let me share a bit of it with you: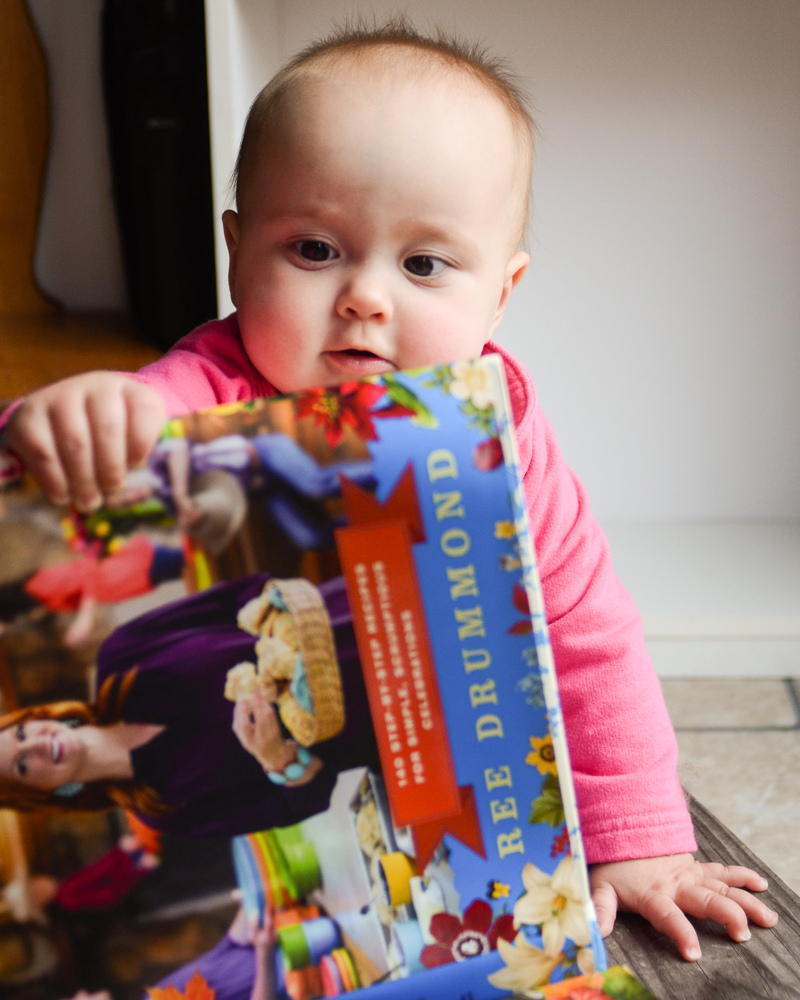 Helen couldn't wait to get her little pea-pickin' hands on it. Hence her presence in the following photos. She threw a bit of fit when I took the book away to take pictures.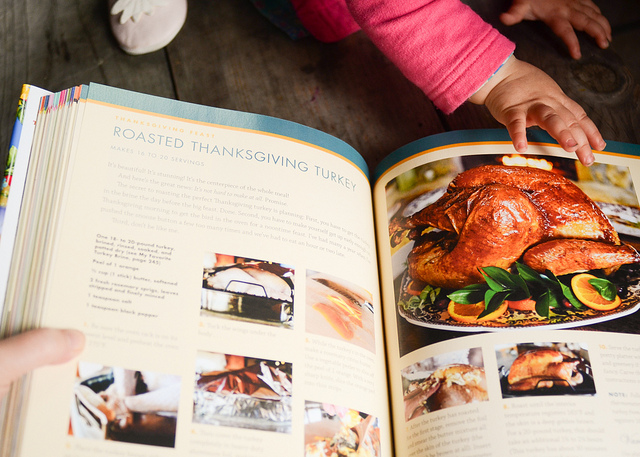 This cookbook has recipes for all your favorite holidays. I don't know about you, but I seriously need this lesson on how to roast a Thanksgiving turkey. I really like how Ree shows you not just how to prepare a single dish for a holiday, but how to make everything you'll need (mashed potatoes, cranberry sauce, stuffing, etc. etc.). It's kinda like a holiday feast bible.
But let's look at some more of the recipes…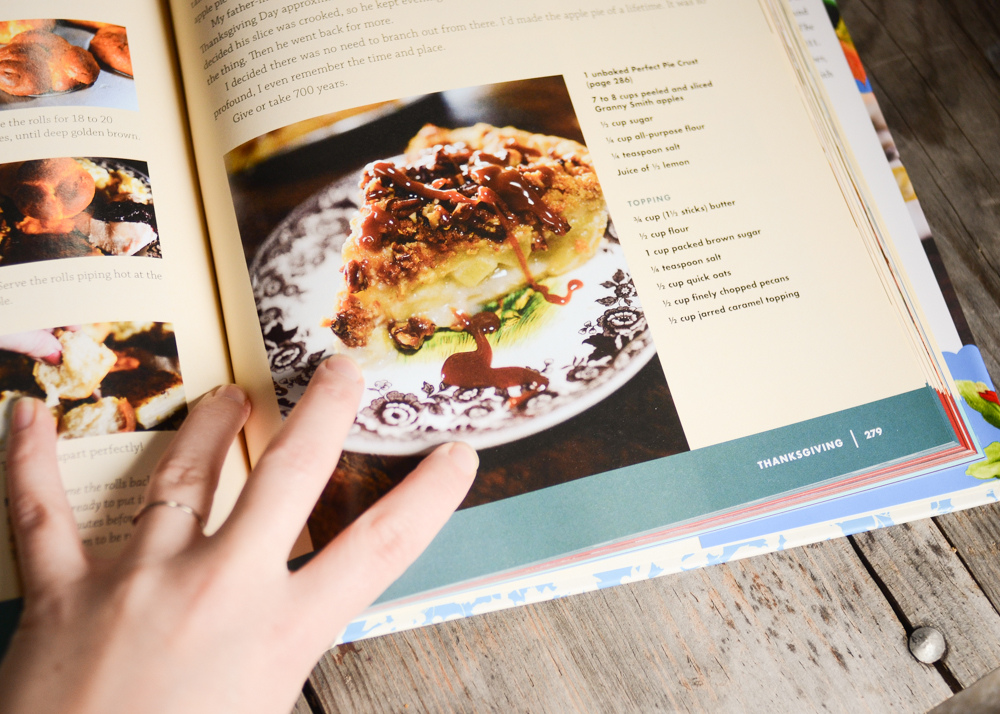 Take a gander at this caramel apple pie.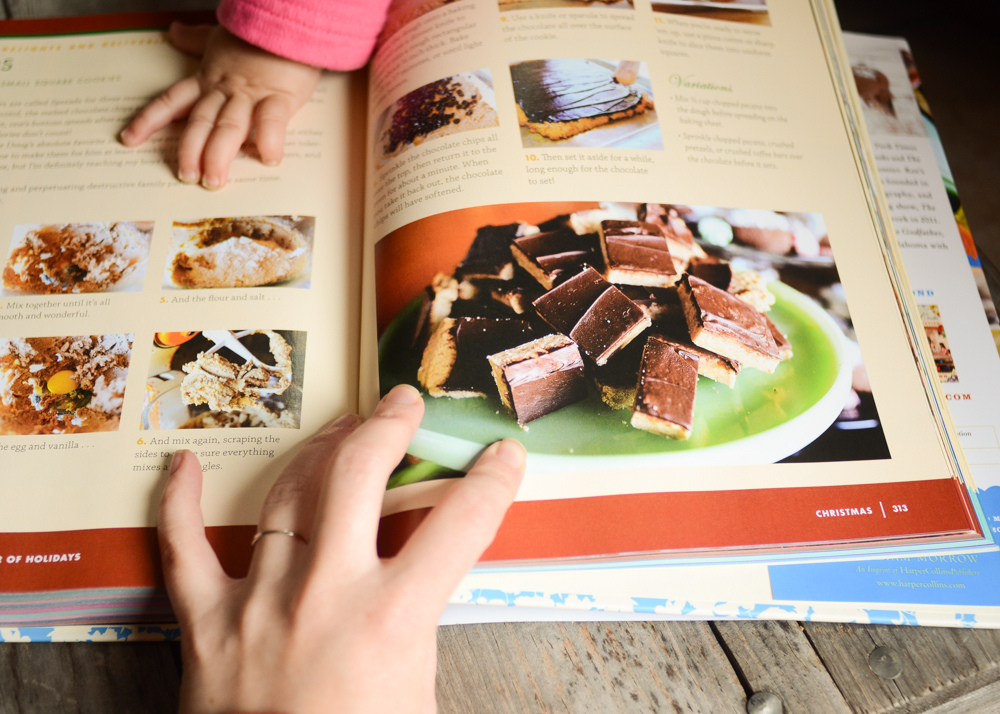 These little cookie bars look extremely addicting.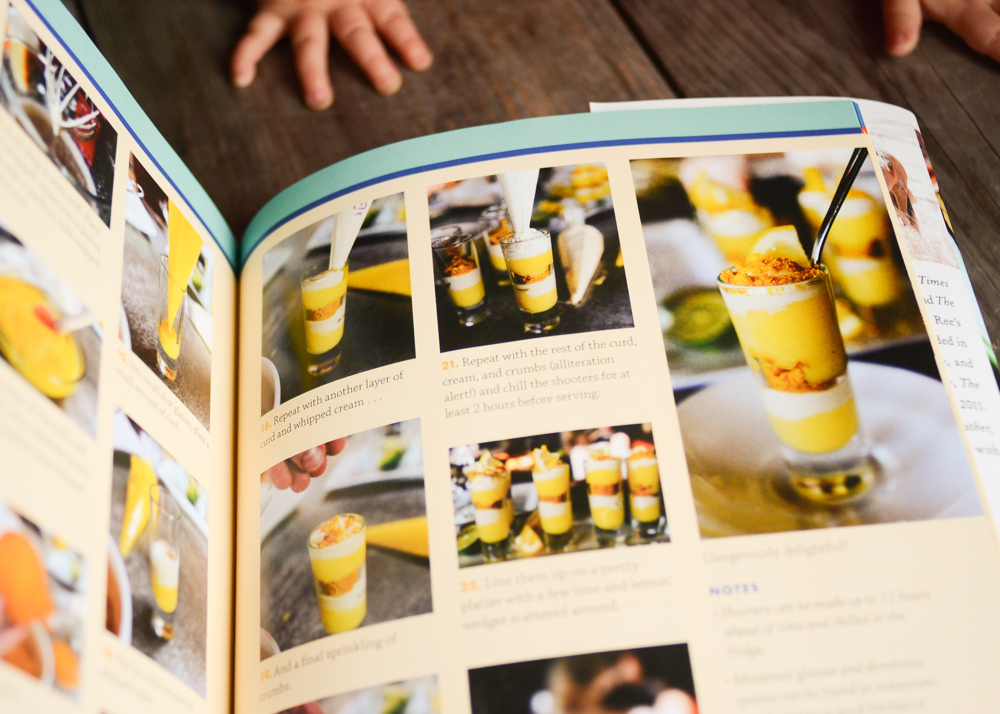 I think Reuben would LOVE these Lemon Creme Pie Shooters.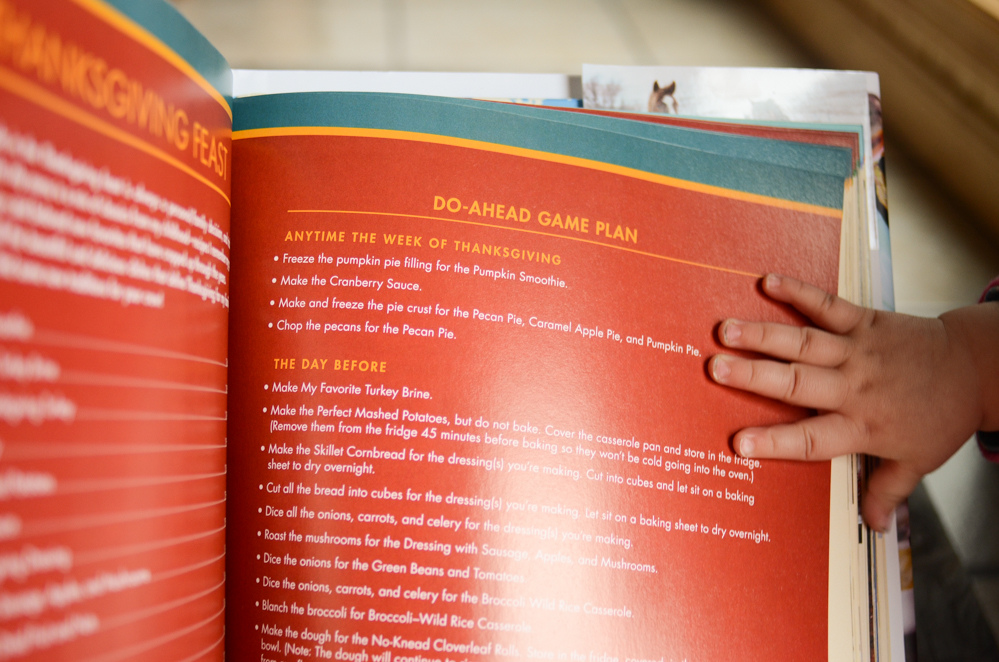 Another thing I really like about this cookbook is that Ree has a do-ahead game plan. This will help you co-ordinate your feast-making to help it be less stressful.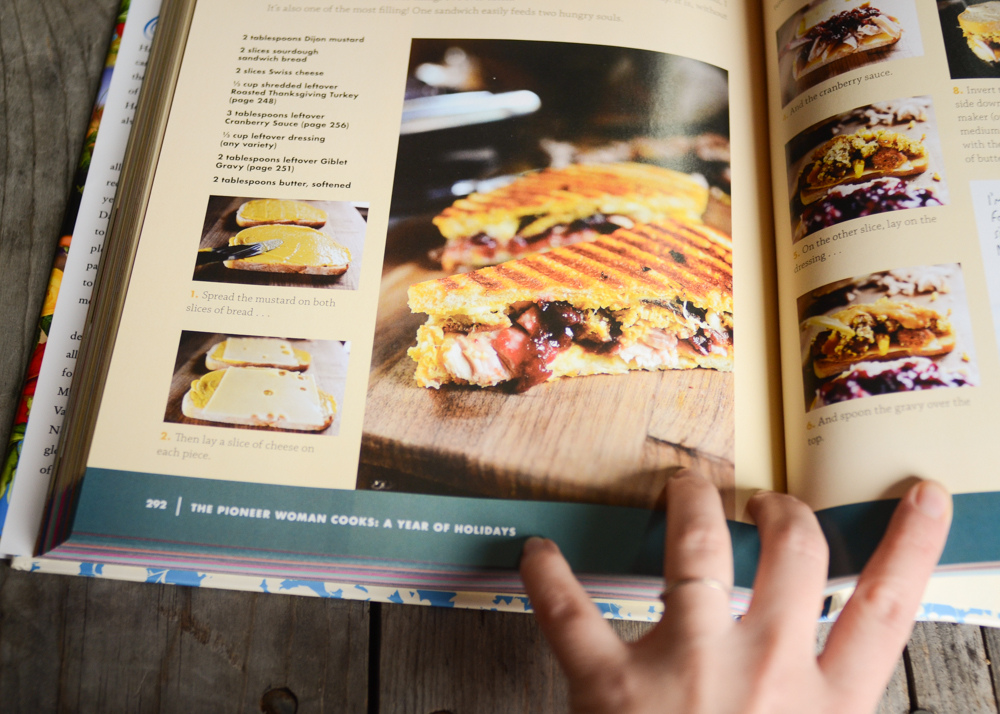 And she even includes recipes for what to do with the (inevitable) leftovers.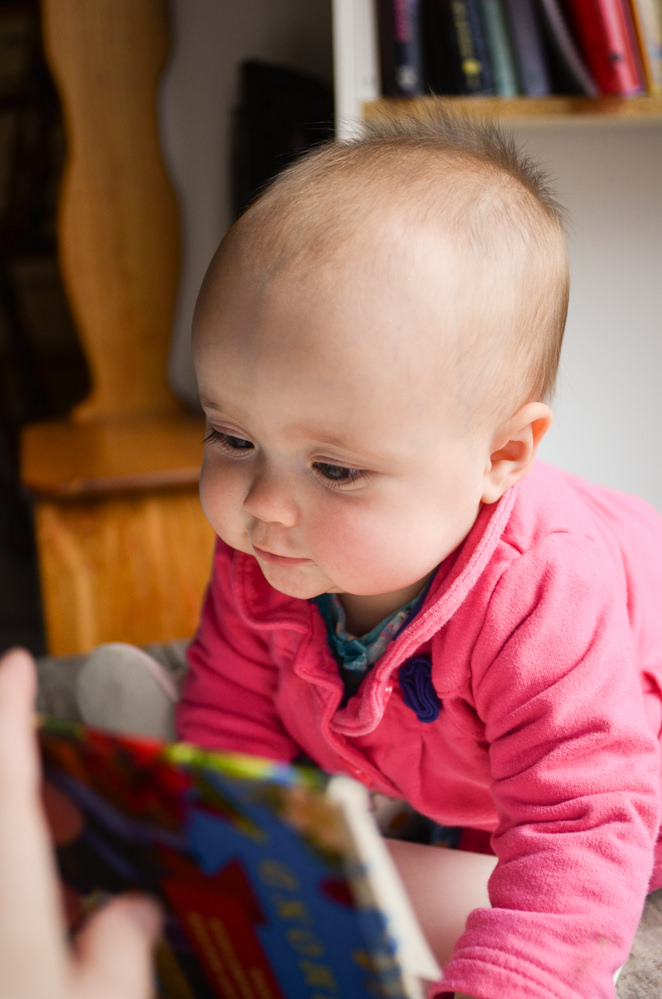 Would you like to get YOUR pea-pickin' hands on a copy of this cookbook?
Ree has generously offered THREE signed copies of her new cookbook to giveaway to 3 of my readers. How awesome is that?
Here's how you can enter to win:
Simply leave a comment on this post answering the following question: "What's your favorite holiday food?"
Rules:
Only one comment per person allowed.
This giveaway will end on Friday, November 8, at 11:00 PM Central Time. No comments will be considered for the giveaway after that time.
Using random.org, I will choose three winners.
I will post the winners on the blog and contact them if they leave contact info. If there is no response within 72 hours, I will select a new winner.
Good luck!
PS – My favorite holiday food is stuffing. Or pie. Can't decide which it is…