I have been obsessed with roasting veggies lately. Here's a little something that I dreamed up:
Roasted Vegetable Chicken Alfredo
. I baked up a pan of broccoli, grape tomatoes and garlic (drizzled with olive oil and sprinkled with sea salt) and added it to a basic Alfredo sauce. It was awesome.
By the way, lining your pan with parchment paper is the best. No dangerous aluminum and no nasty cleanup.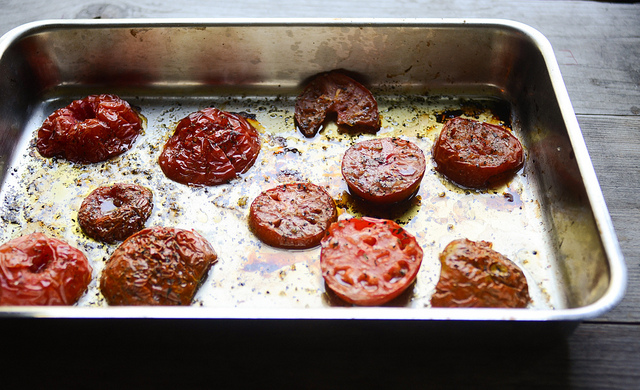 I also roasted up a pan of heirloom tomatoes that I got from the co-op. I pureed them with some cream and used it as a sauce for pasta. Reuben really like it, even though it didn't have any meat!
Here's
what the finished product looked like.
I usually roast my vegetables between 400 and 450 degrees F for about half and hour, or until they look done to me.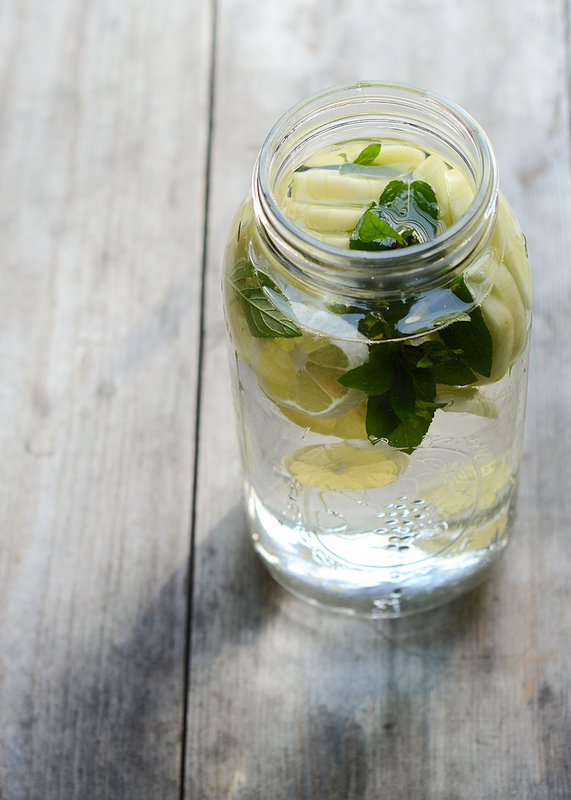 You guys. Infused water is so refreshing. I experimented with a blend of lemon, cucumber and mint. Reuben calls it pickle water (he doesn't care for cucumbers), but I like it.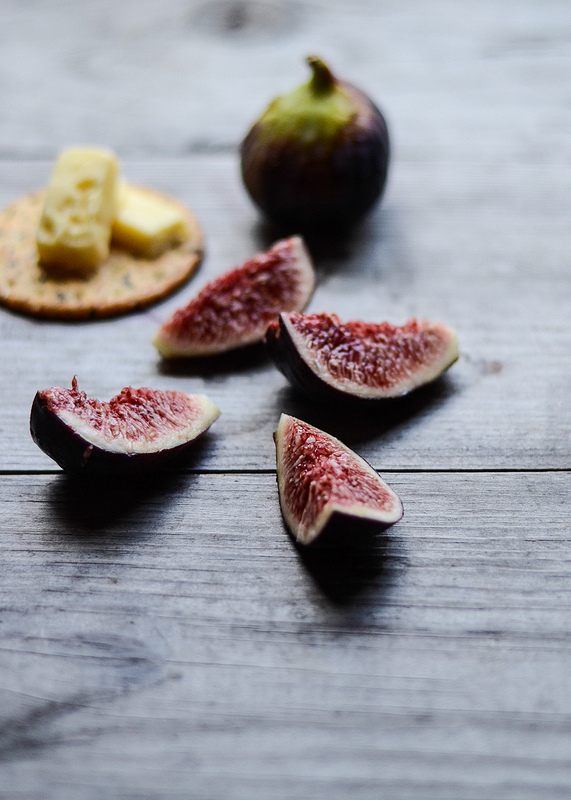 I tried figs for the first time! It's quite a different flavor, but I enjoyed it. We sauted them with butter and honey and served them over vanilla ice cream. Delicious.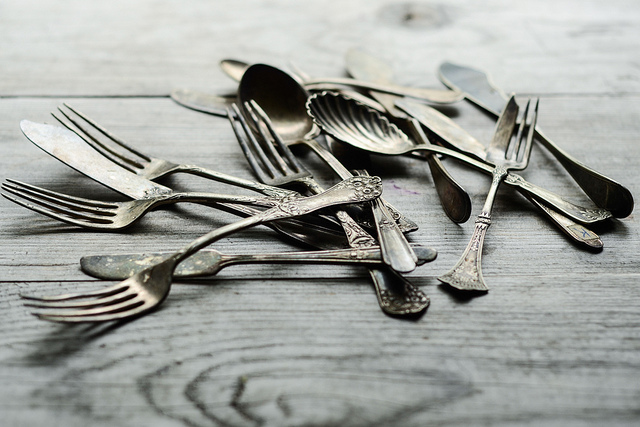 I LOVE the vintage silverware I got from Reuben's grandma. Some of the pieces are very odd. I'll have to do a bit of research to learn the intended uses for them.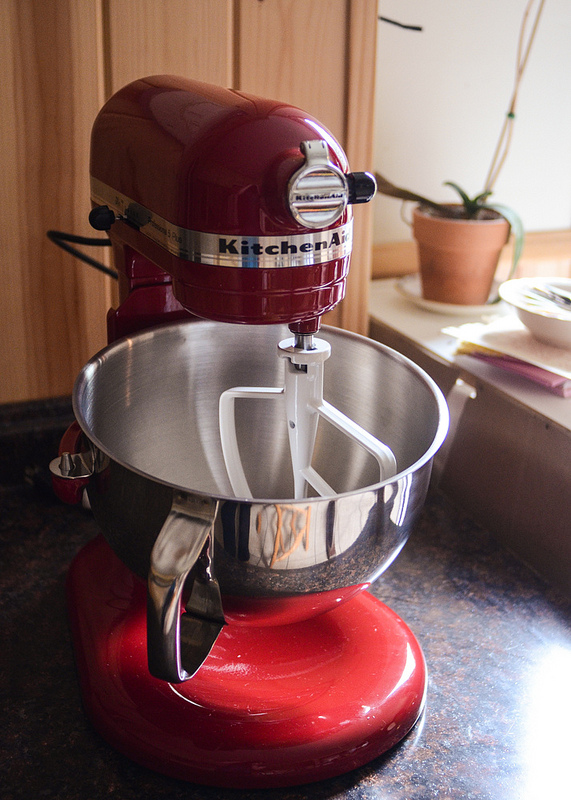 I finally purchased a Kitchen Aid stand mixer! I found it for almost half-price on
Gilt
(BTW, if you use my link you'll get $25 off your first order and I'll get $25 off my next order!). I have waited for over two years for this. Now I can make bread without hand-kneading it!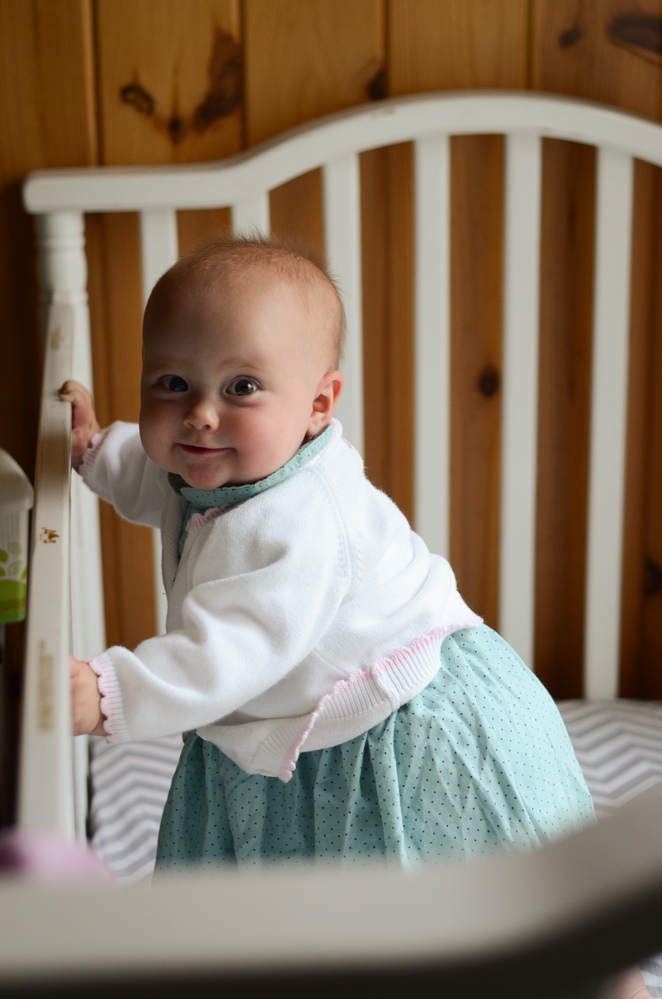 And of course I have to throw in a Helen update. This little rascal started crawling last month (at 6 months old) and is starting to pull herself up onto
things
everything (almost 7 months old). She keeps me on my toes – she's already an expert at Getting Into Things. And she's
VERY interested in my food photography
.
If you'd like to read more about Helen and see pictures from my everyday life, check out my
personal blog
and my
Instagram
.
Also, let me know in the comments if you like these inspiration/life update posts, or if you'd prefer that I keep it to recipe posts.
Have a lovely day!
Erica