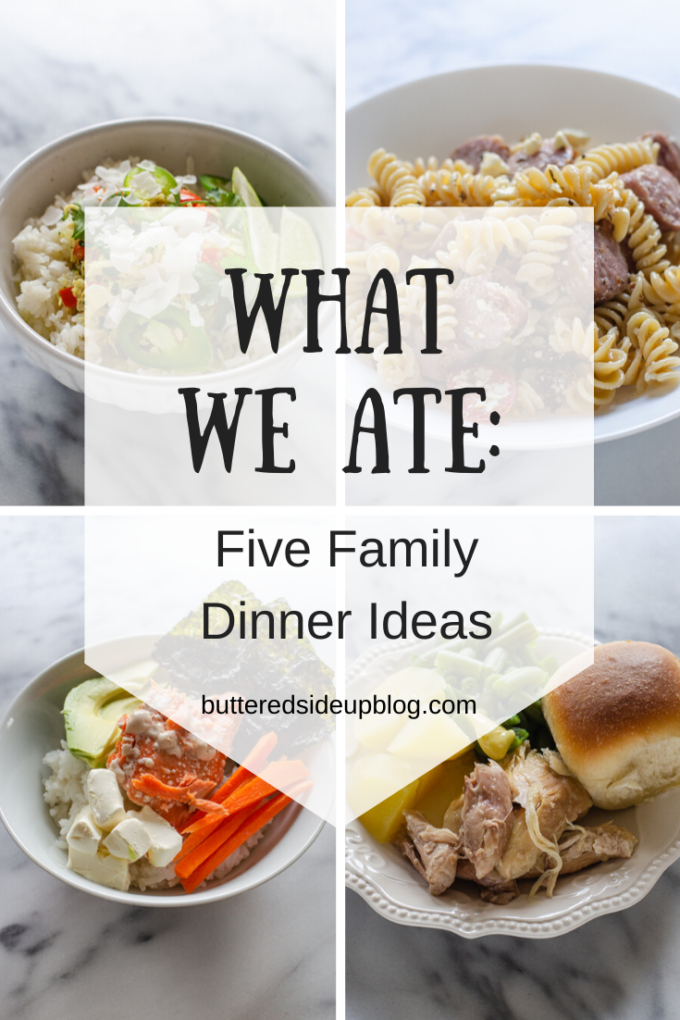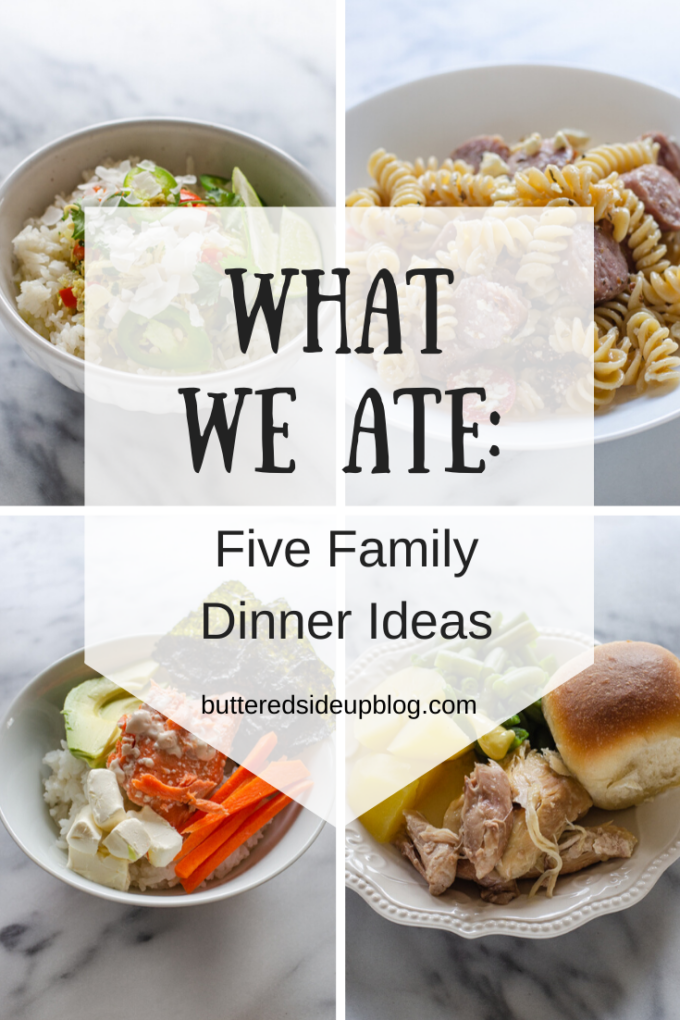 I don't know about you, but sometimes I sit down to make a meal plan, and my mind goes blank. You'd think that after almost nine years of doing this, I would have zero trouble coming up with dinner ideas for my family.
That's where inspiration comes in!
I love seeing what other people cook for their families. It's great for inspiration. And…it's also just fun to see what other people eat. ?
Today I'm sharing 5 homemade meals that I cooked for my family. Full disclosure: we definitely had takeout between some of these meals. But that's not the point of this post. You don't need ideas for what takeout to order. Although that might be an interesting post. ??
Okay, let's get to the meals!
5 Family Dinner Ideas: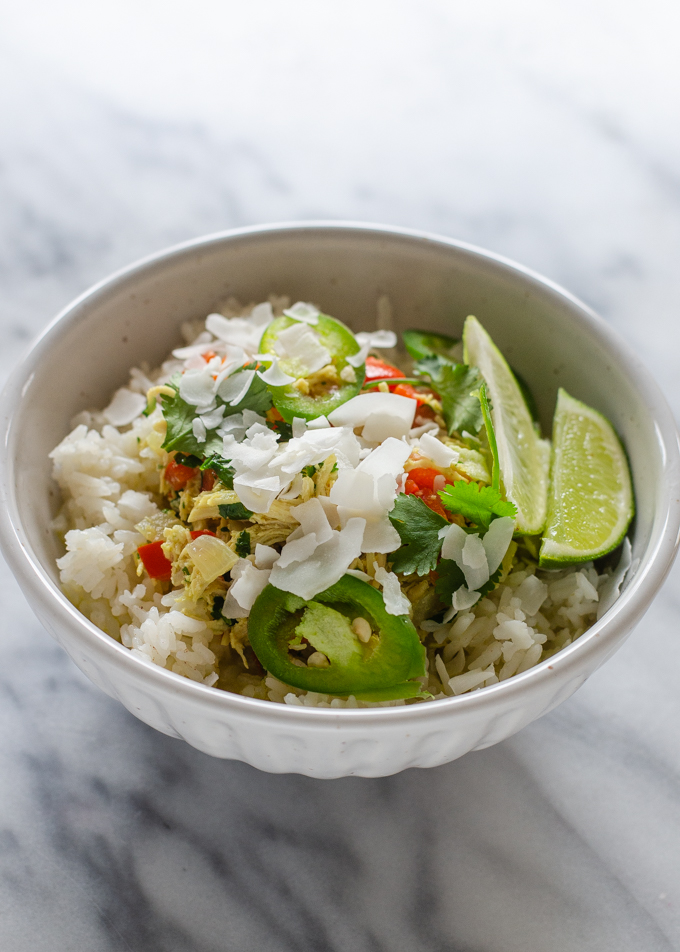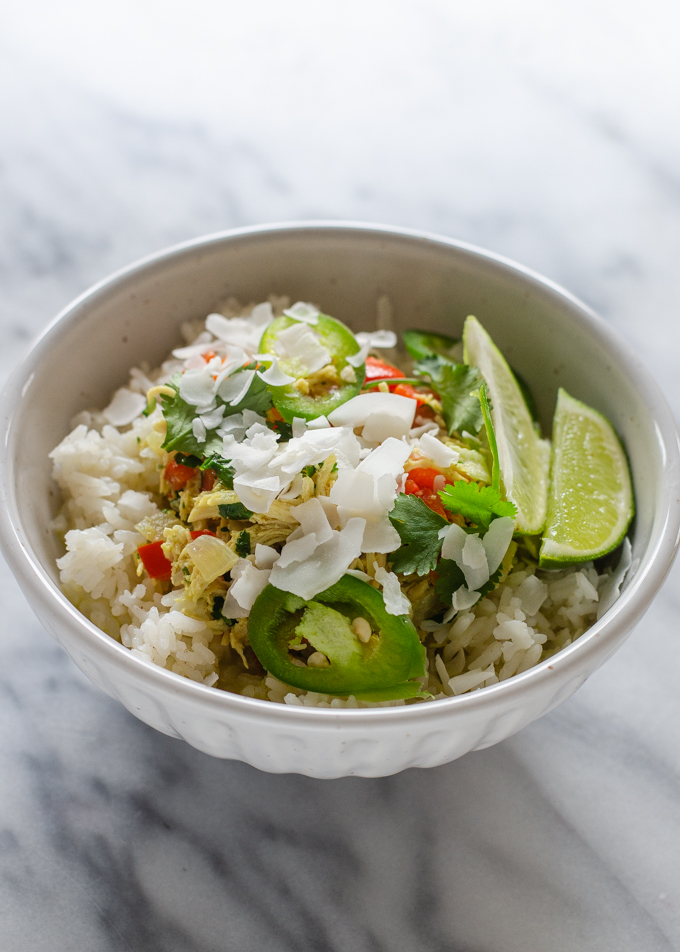 1 Chicken and Coconut Curry Soup
For the first of our five family dinner ideas, we have coconut and chicken curry soup! Reuben isn't a big curry fan, but he does like this soup!
I like to serve it over rice, but you could eat it plain if you want to keep it paleo or lower carb. I just find that the rice makes it more filling.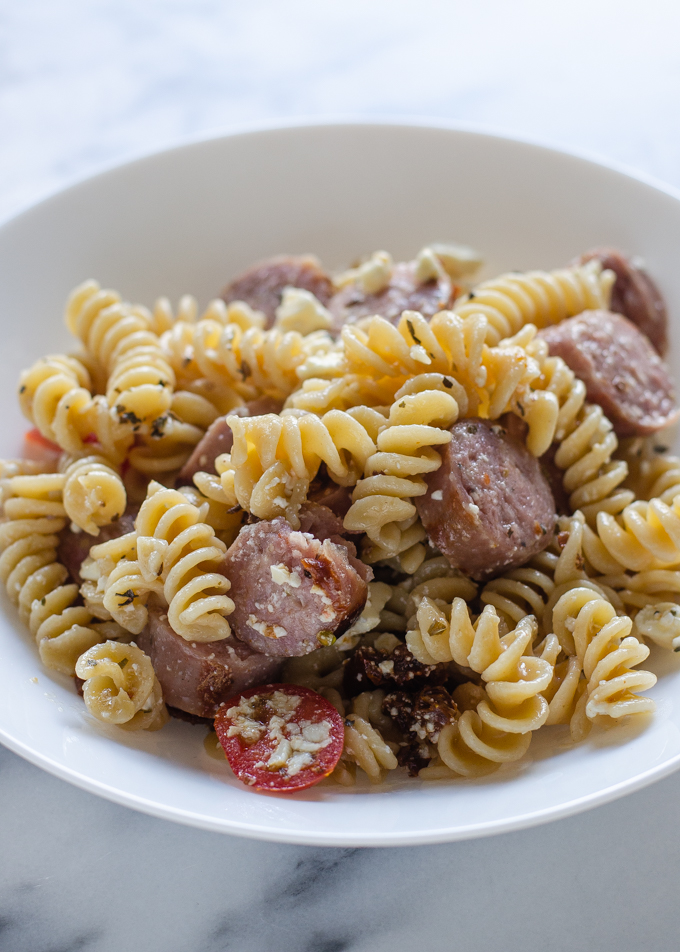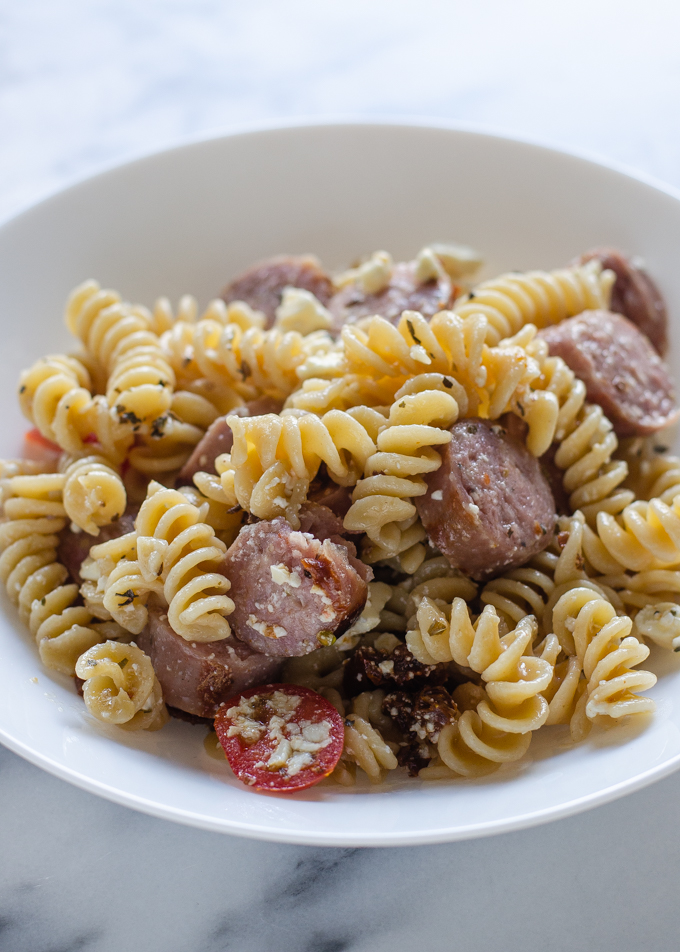 2 Sausage, Feta, and Tomato Einkorn Pasta
This is one of our all-time favorite meals. And it's really easy to make. The one downside is it can be on the expensive side since it relies on some pre-made ingredients.
I use the Jovial Einkorn Traditional Fusilli for the pasta. I boil that up, and meanwhile I sear some Italian sausages. Next, I chop up some cherry tomatoes (sun dried tomatoes are even better) and crumble some feta cheese.
Normally I would add some spinach or arugula, but I somehow spaced buying any. So I just sprinkled in some dried basil. Making it work!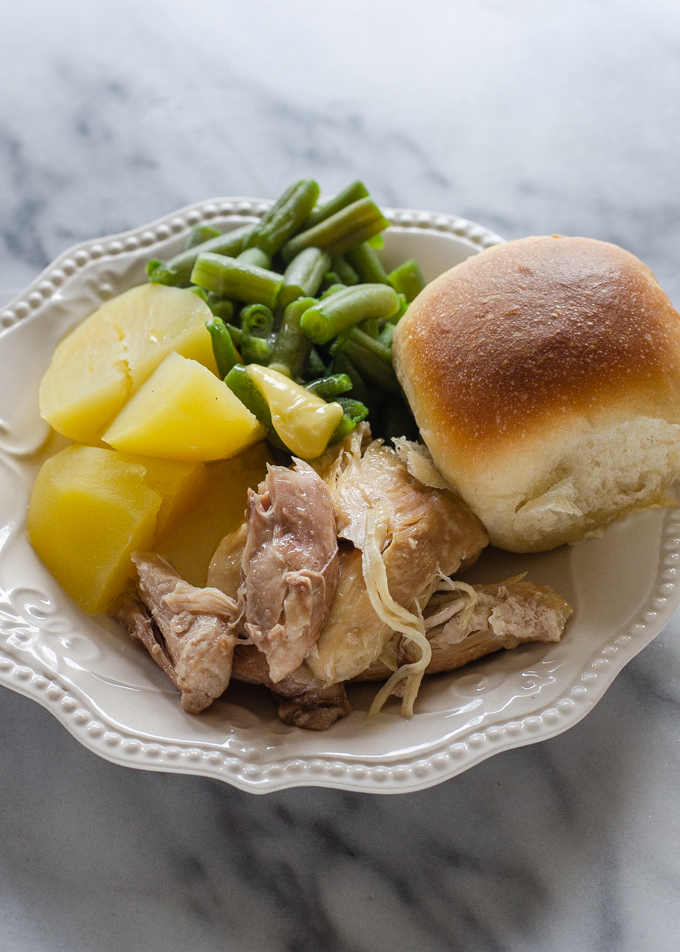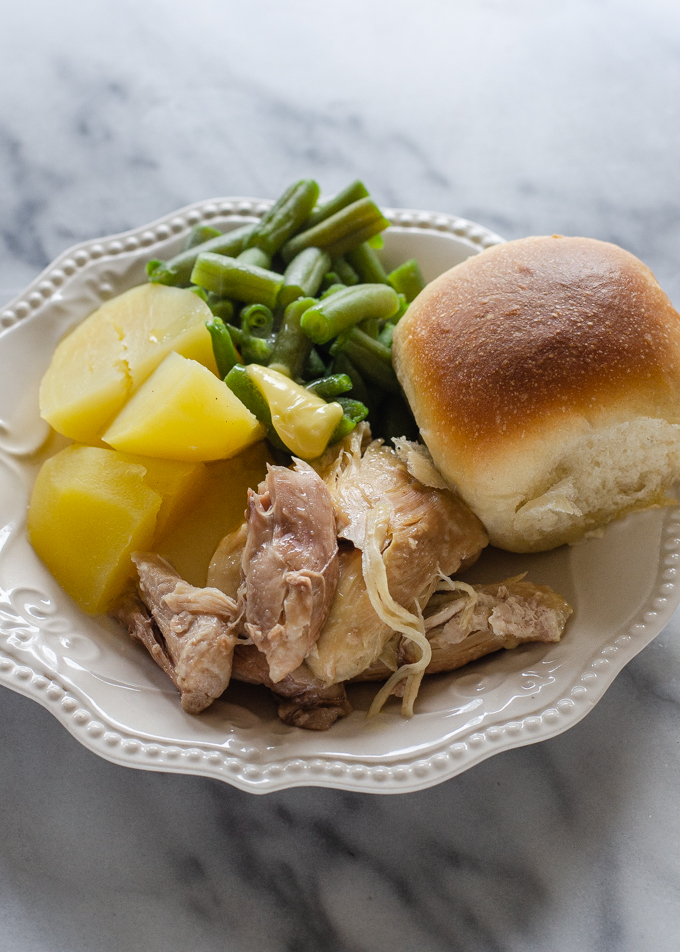 3 Instant Pot Chicken Thighs, Potatoes, Green Beans, and Sourdough Rolls
For our next family dinner idea, we have Instant Pot chicken thighs! I put them in the pot, added a bit of water and salt, and cooked on manual, high pressure, for about 45 minutes. If I remember correctly, I slow-released for about 10 minutes, then quick released.
I served the chicken with boiled Yukon gold potatoes, boiled green beans, sourdough pull apart rolls, and lots of butter (of course!).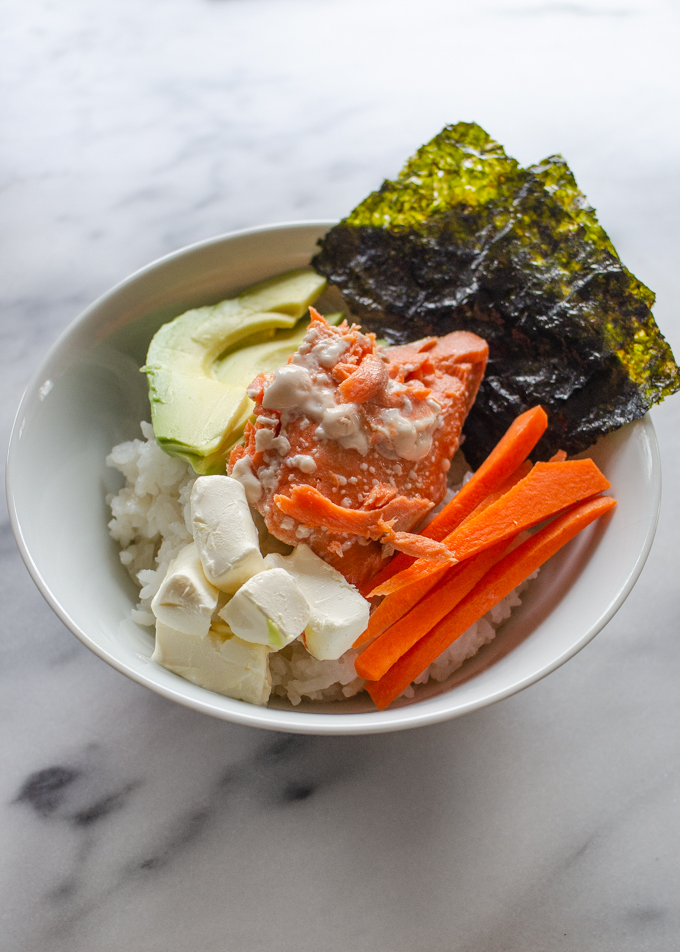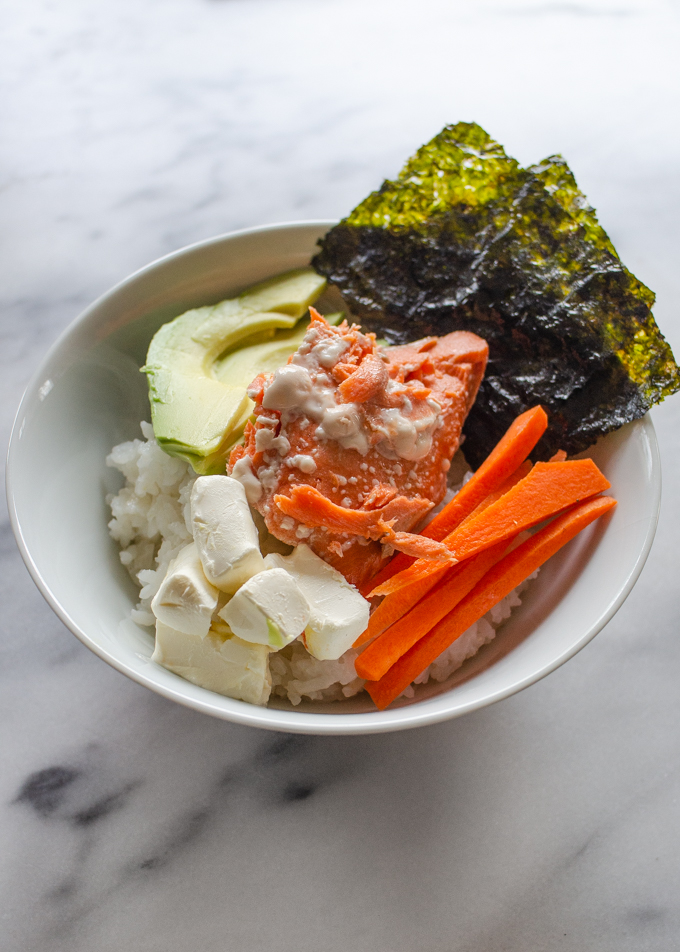 4 Sushi Rice Bowls
This one is always a hit with the kids. First, I cook up some rice and season it with rice vinegar, salt, and sugar. You can get the exact measurements in the post I did for Pioneer Woman.
Then I top the sushi rice with avocado, seaweed snacks, carrots, cream cheese, and salmon. Ideally I would also serve it with sriracha mayo, wasabi, and pickled ginger. But mama was tired that night, so no extras. ?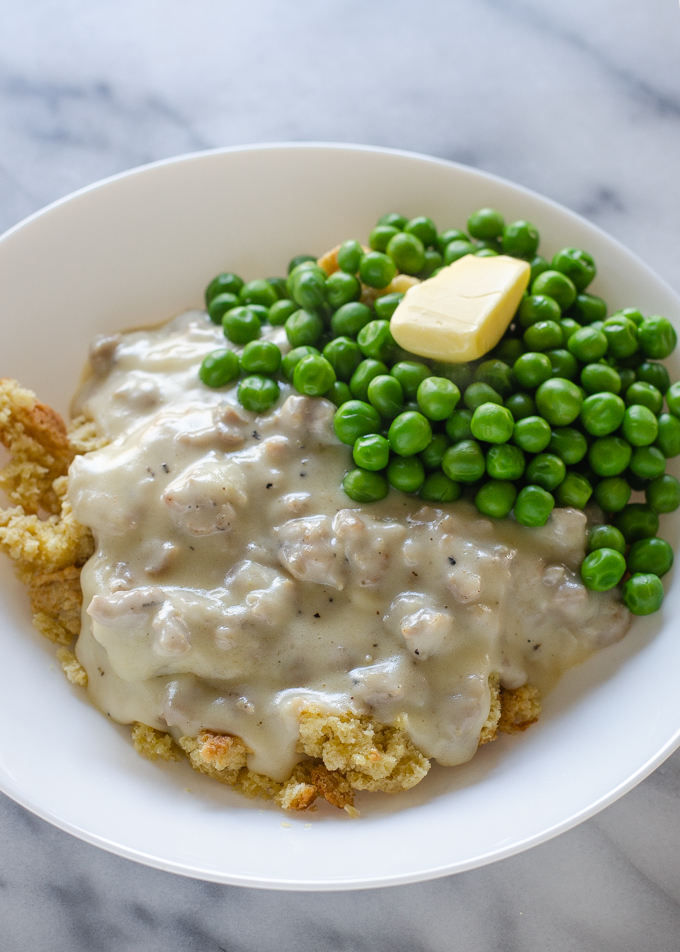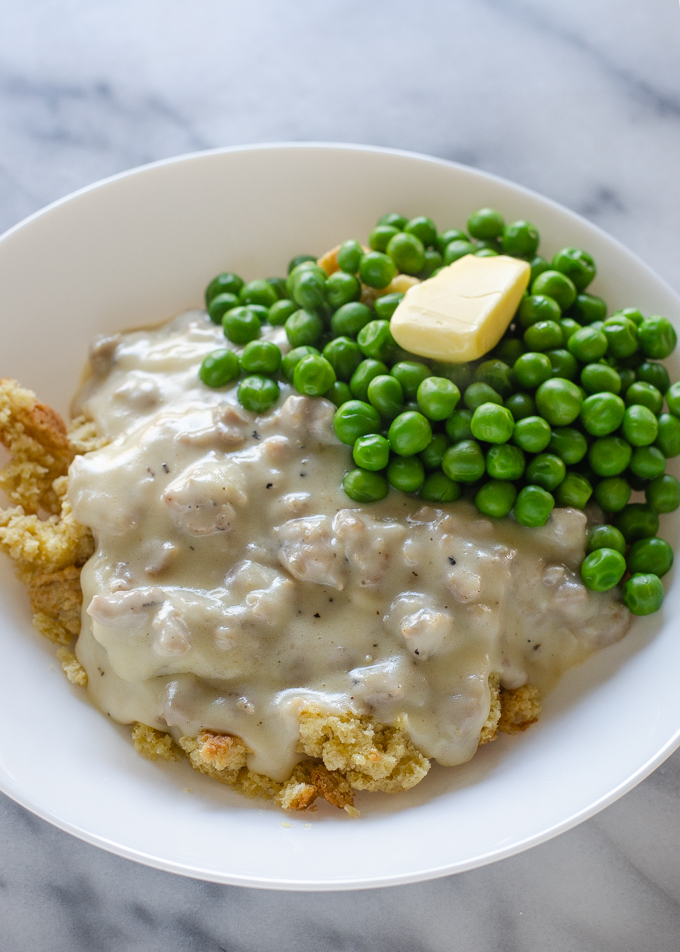 5 Biscuits and Gravy
For our last family dinner idea, we have biscuits and gravy! Some of you might think it's weird to serve biscuits and gravy for supper. But that's how we always ate it growing up! In fact, I would request it for my birthday supper as a kid.
I made einkorn biscuits (using the biscuit recipe from my Beef Pot Pie post), and made a sausage gravy (using the recipe from my Biscuits and Gravy post) to go on top.
I like to serve it with green peas and butter. We usually have a "sweet" biscuit as well: buttered and spread with honey or jam.
So there you have it: five family dinner ideas!
I hope these gave you some inspiration for what to cook this week!
Here's a video of the meals we ate:
xoxo
Erica