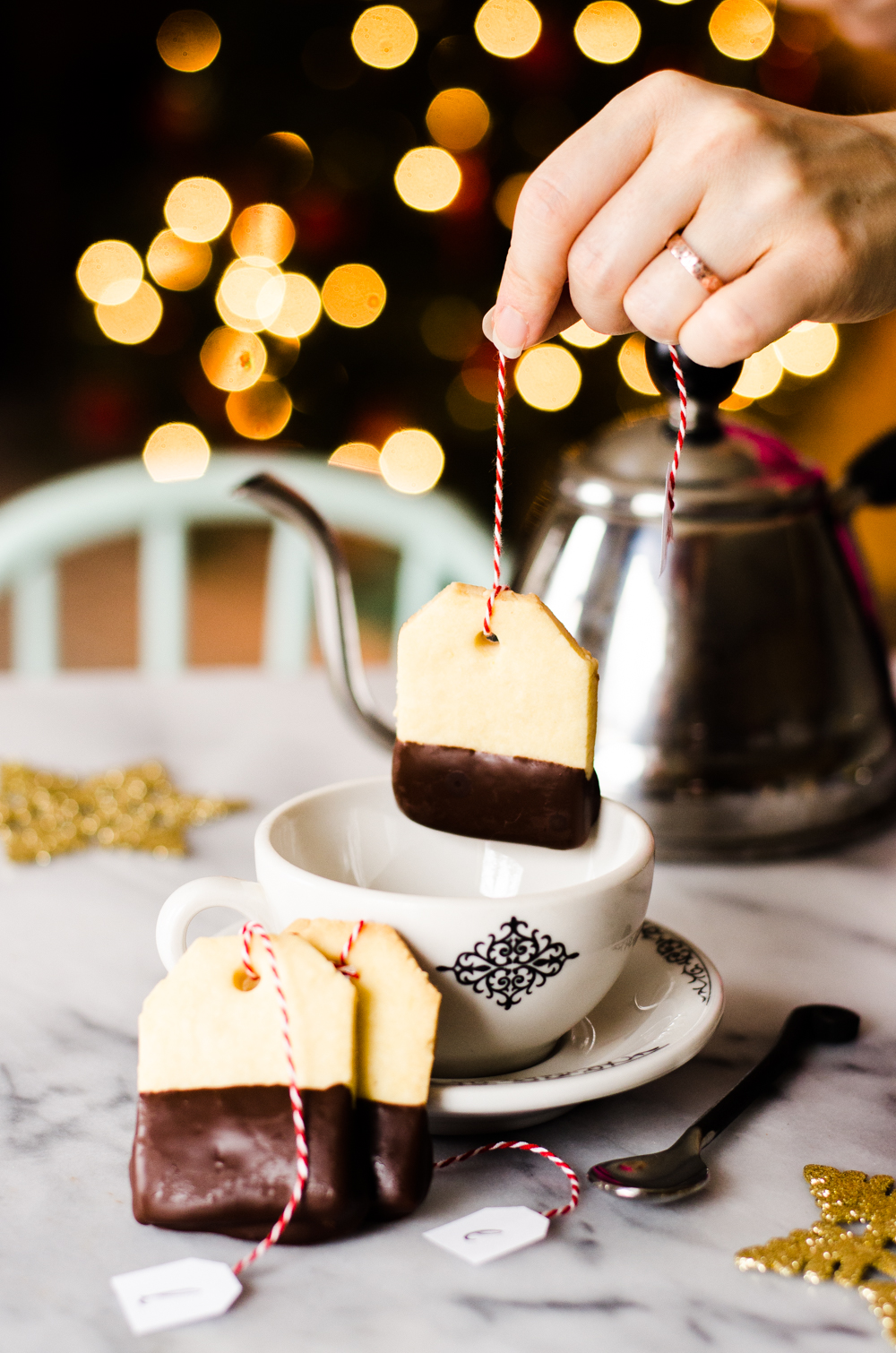 Last Saturday, I had a lovely morning with Helen…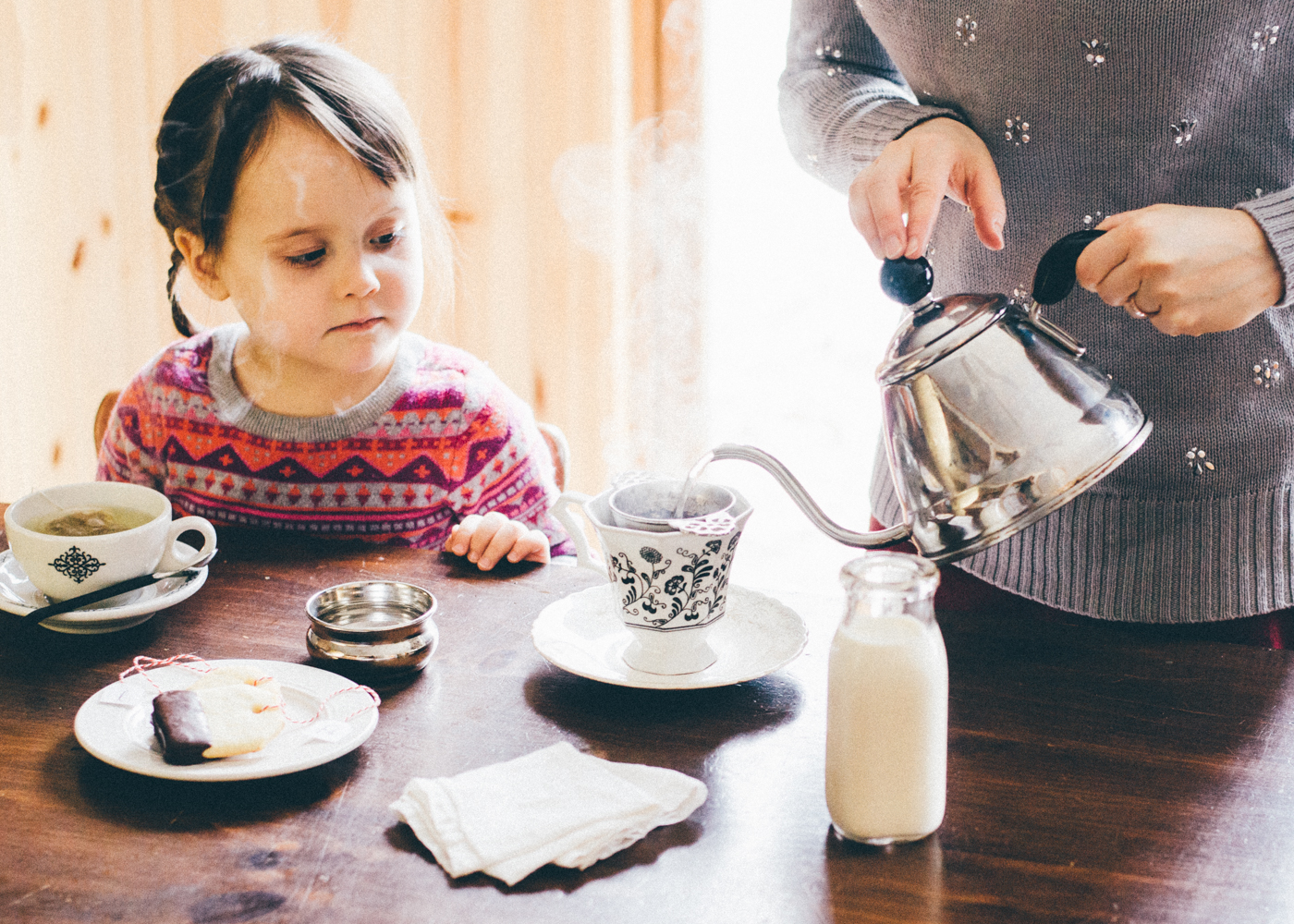 After laying Jim down for his first nap, I put a kettle of water on the stove to boil. I set the table with teacups and saucers, milk, tea, and shortbread teabag-shaped cookies. Helen watched excitedly.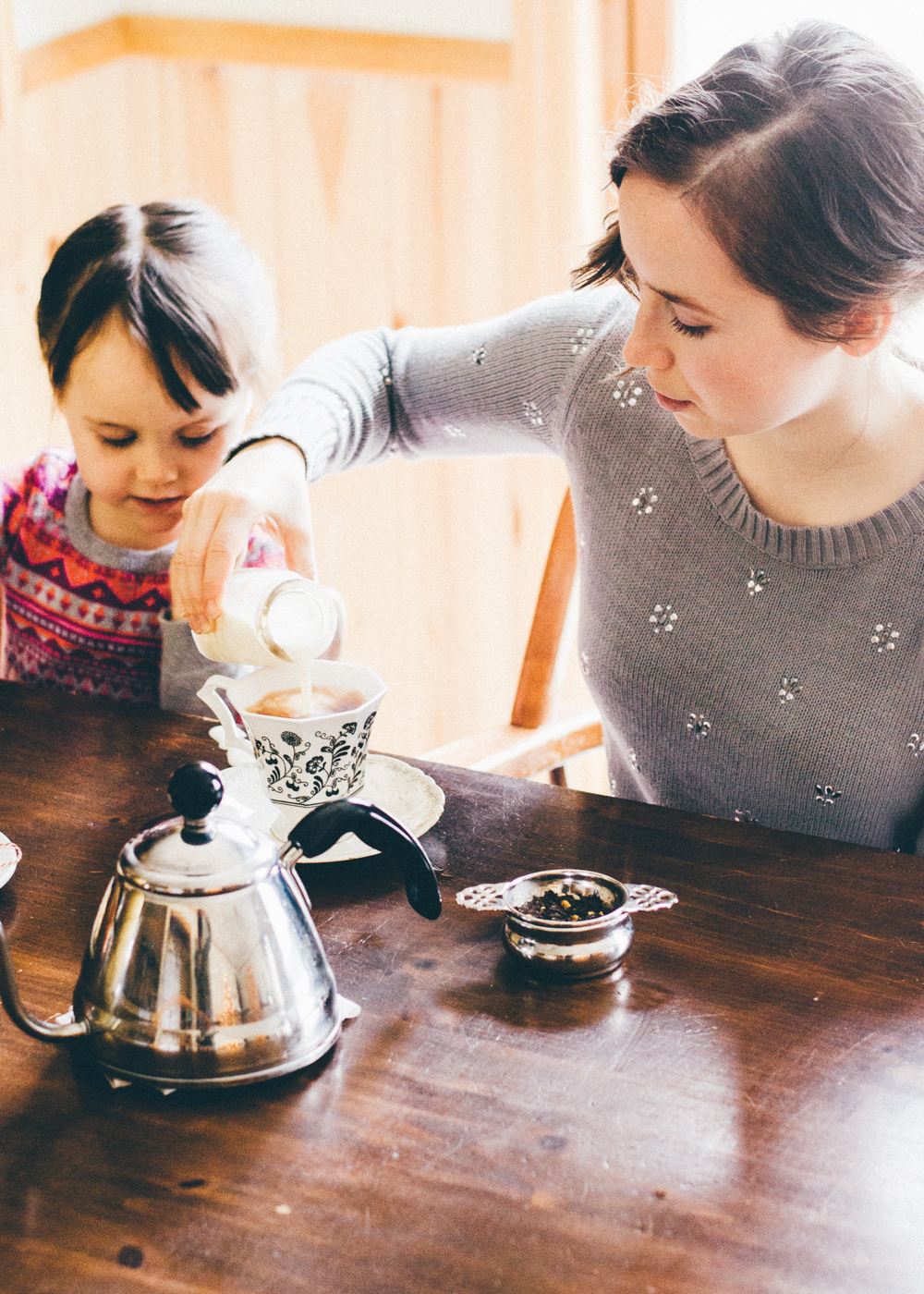 I poured out the water and we waited for the tea to steep. I informed Helen that you must be proper and have good manners at a tea party. I'm not sure if real British people actually try to be proper while taking tea, but it was a fun sentiment that I learned growing up.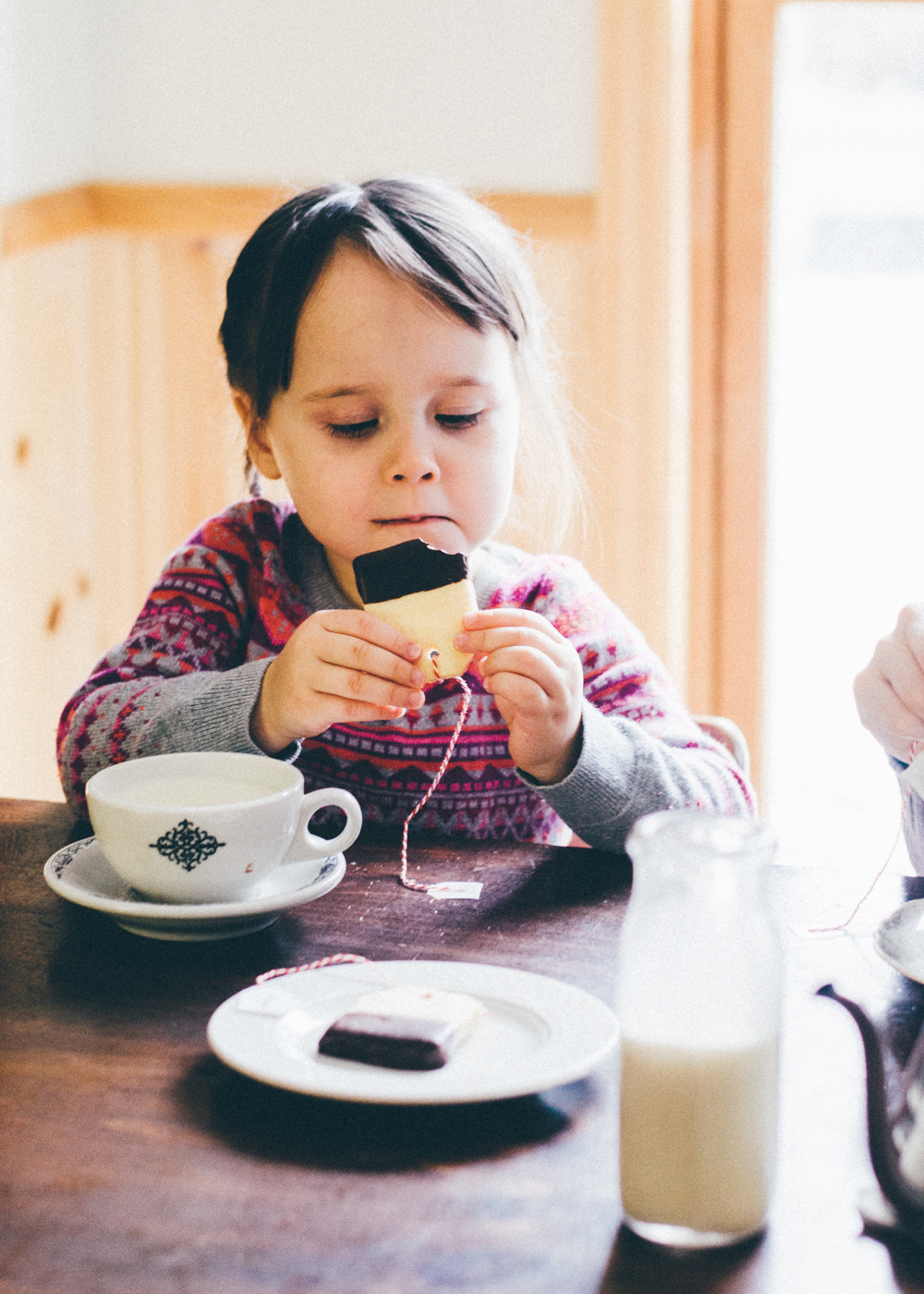 It was a bit difficult for Helen to wait patiently to eat her cookie. When our tea was finally ready, we dug in. Helen chomped off the chocolate corner of her teabag cookie first (my girl). I dunked mine in my tea to get it a bit melty.
We savored our snacks and chatted. I asked Helen some questions about herself, like what her favorite colors are (pink and purple), and what her biggest fear is (people chopping off other people's arms, apparently).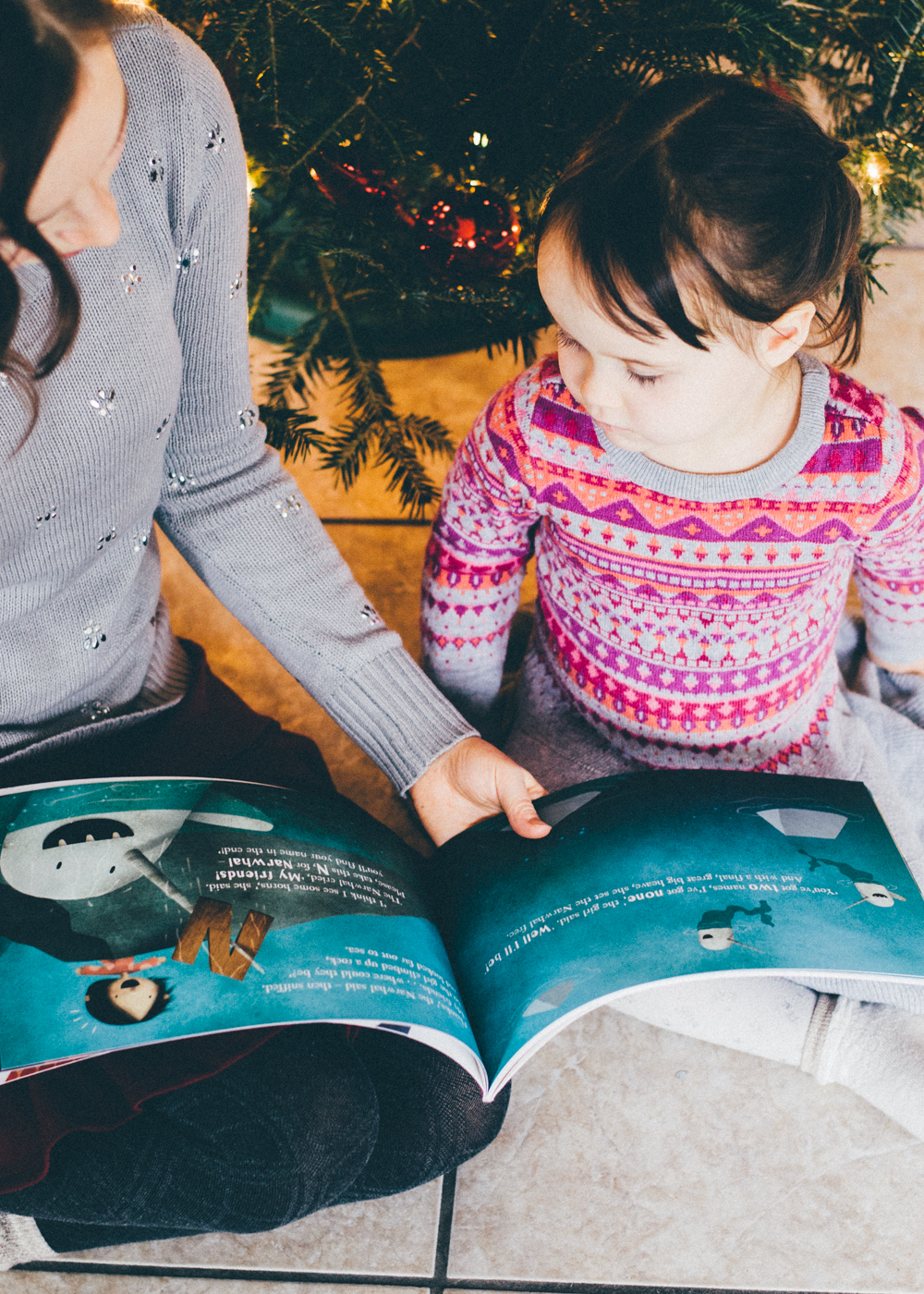 Afterwards, I had a surprise up my sleeve for Helen…a book personalized just for her: The Little Girl Who Lost Her Name!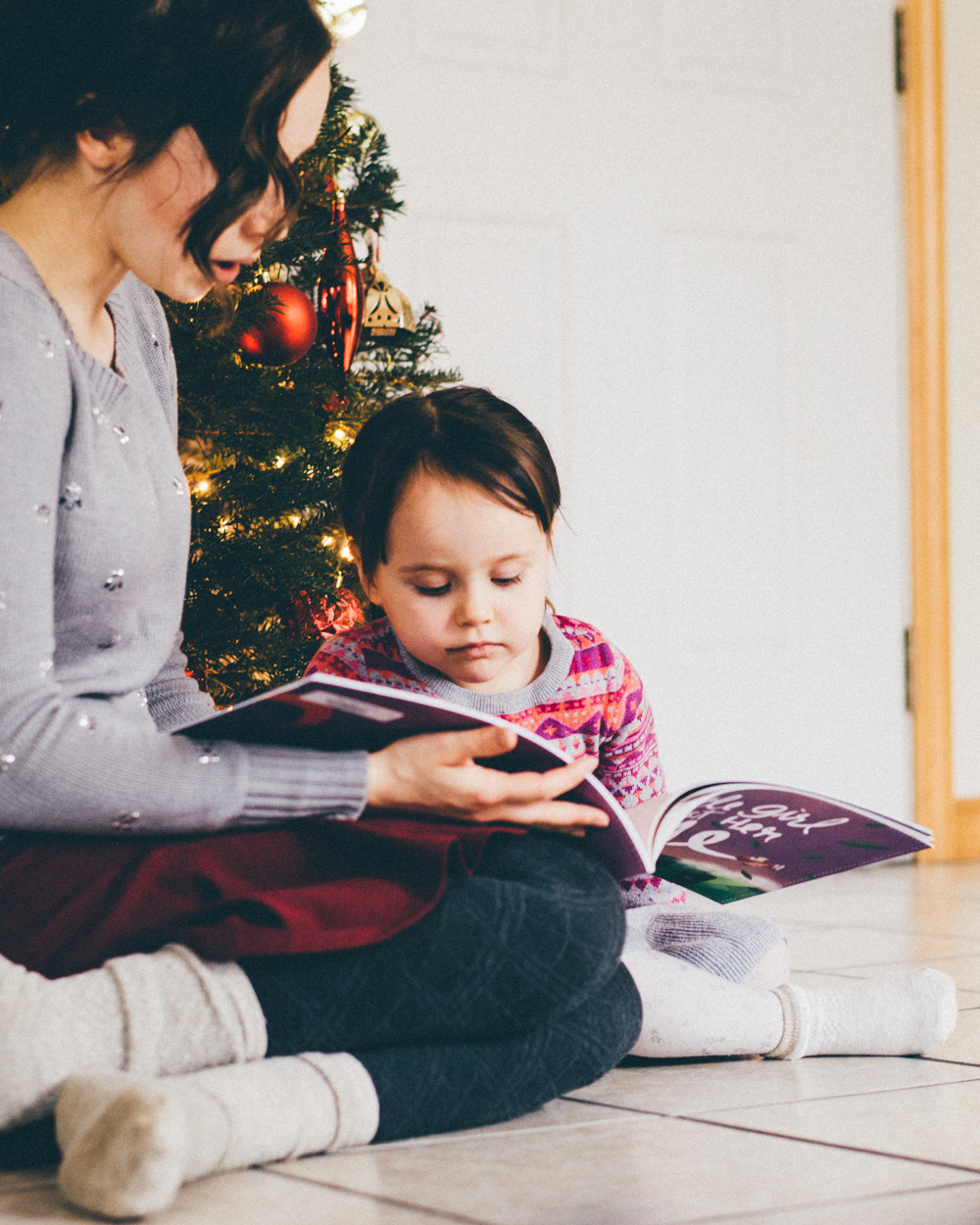 The folks over at Lost My Name sent me one of their charming story books to give to Helen. It's about a little girl that misplaces her name, and goes on an adventure to find it again. Along the way, different animals give her the first letter of their names to help her on her quest.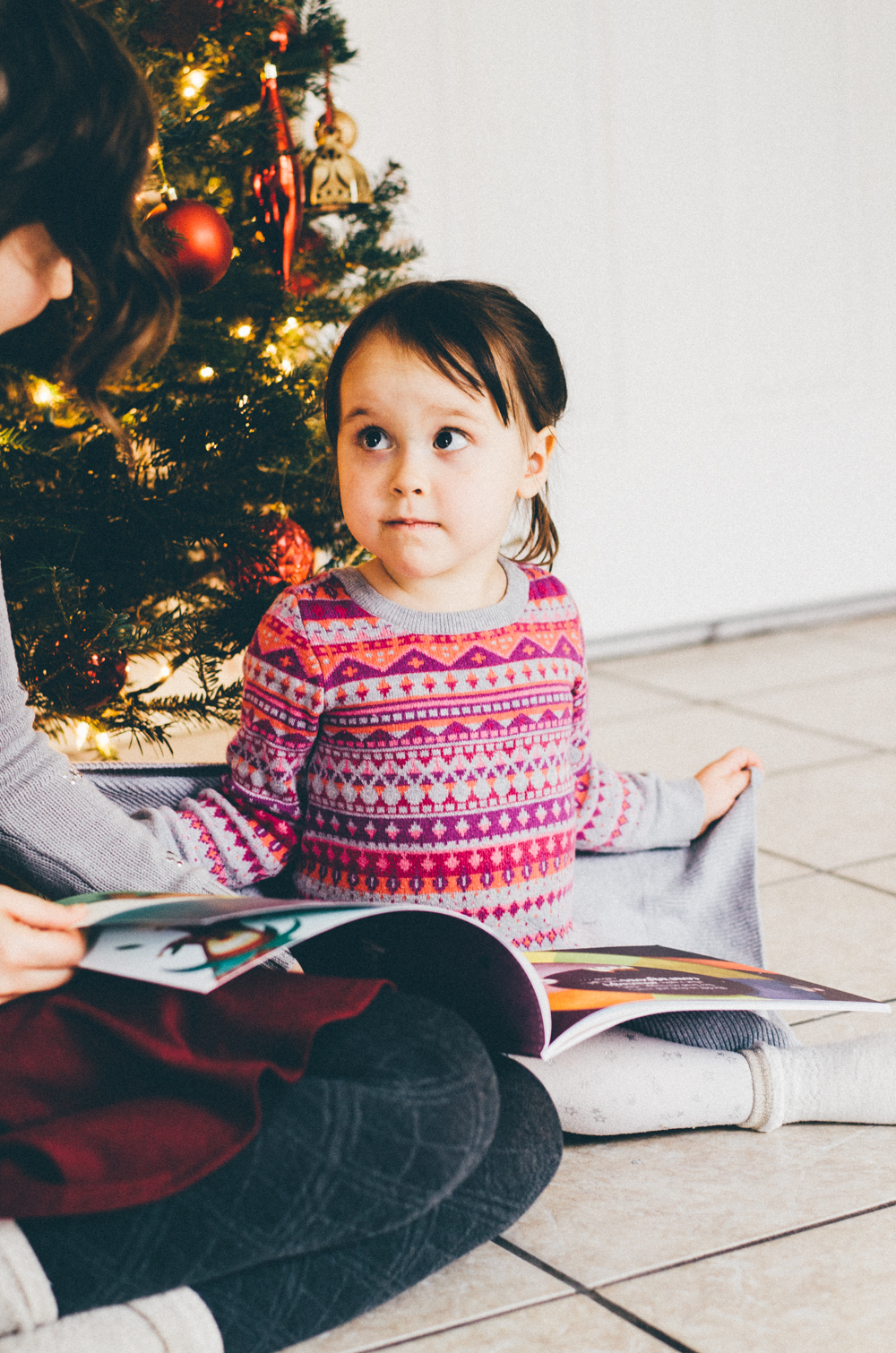 At the end of the story was a surprise: the little girl's name was the same as Helen's! She was a bit quiet and incredulous at first about the fact that the story had been about her.
But she had me read it to her two more times that day.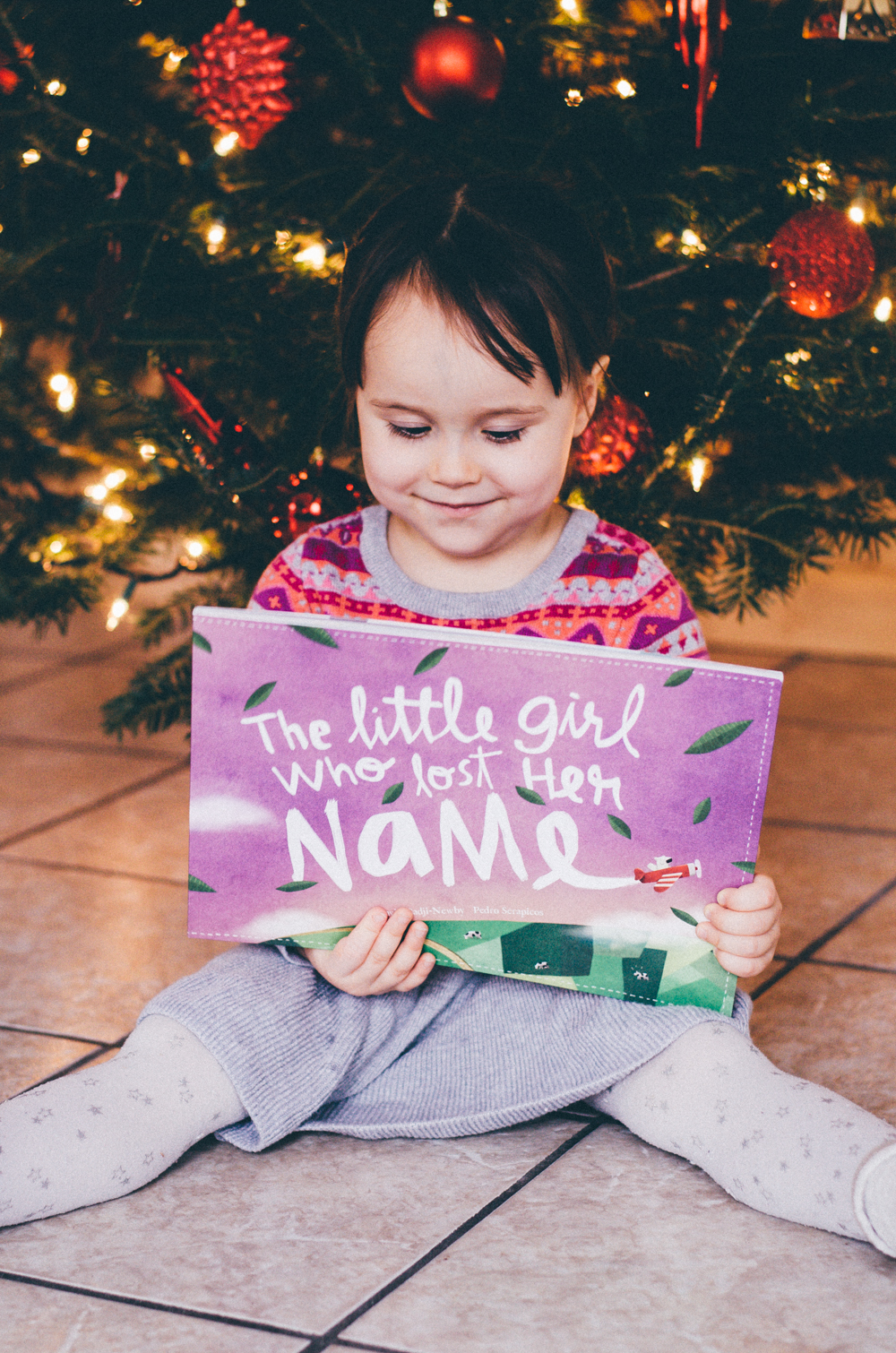 I really like how the story is in rhyme. And because the book was designed by a group of international friends (from Israel, Portugal, and the UK), the words are different and interesting and not overly simple, which I appreciate.
Pssst: Stick around until the end of this post for a chance to win a personalized Lost My Name book for a little one in your life!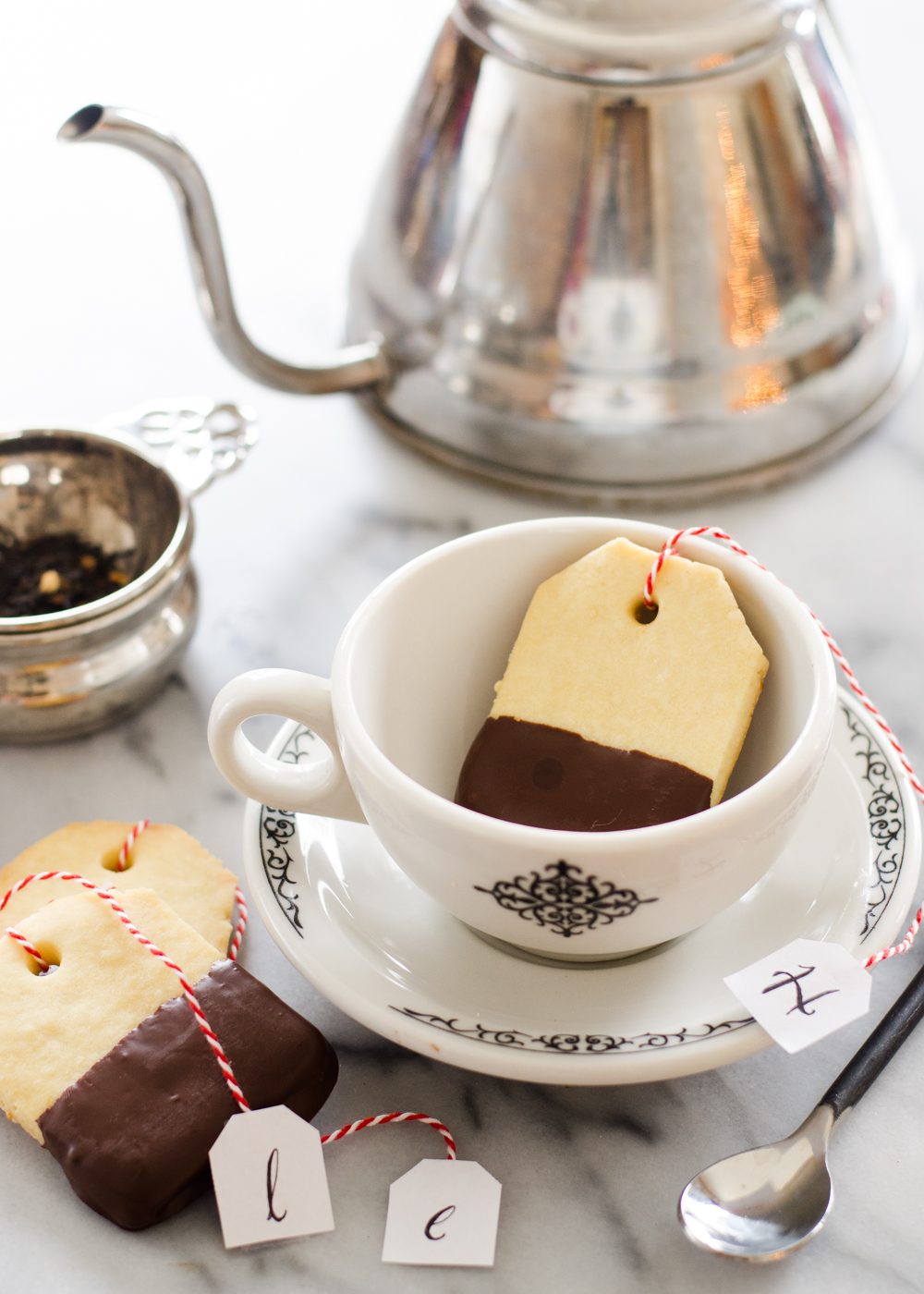 But about these shortbread teabag cookies.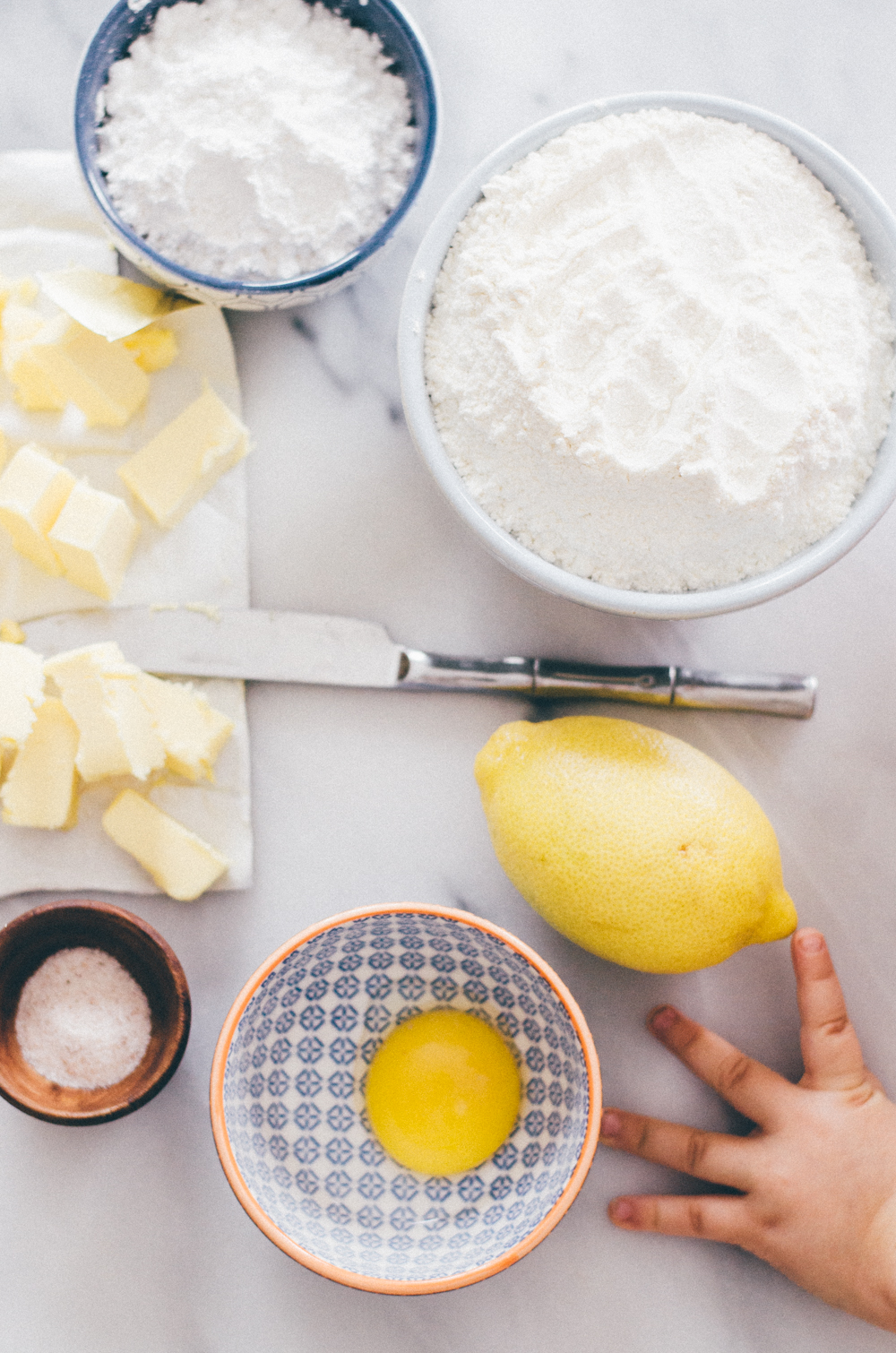 Earlier that week, Helen and I had mixed them up.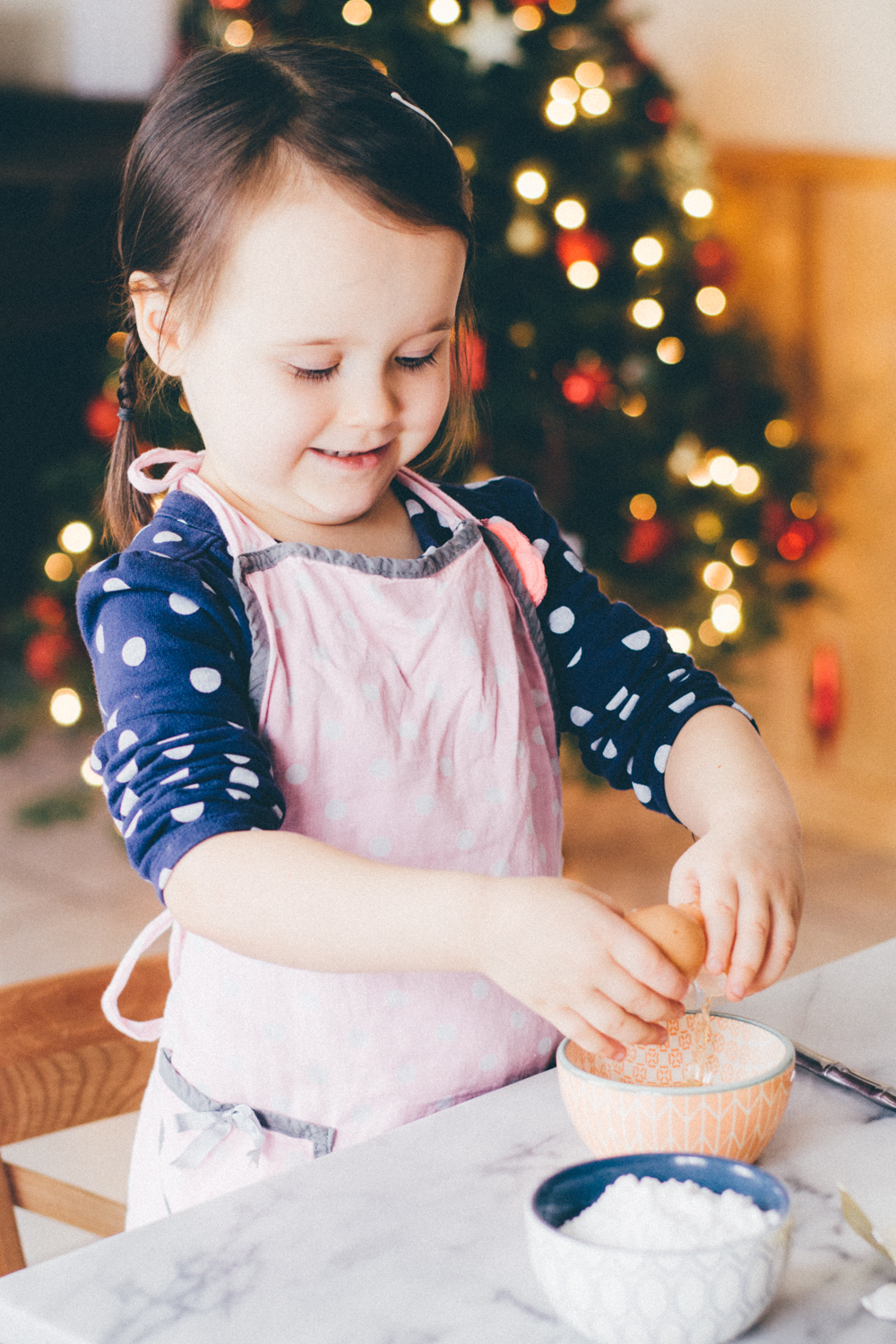 We again took advantage of naptime to have some mommy-daughter bonding time.
Helen was so proud to help out – she loves getting involved in the kitchen.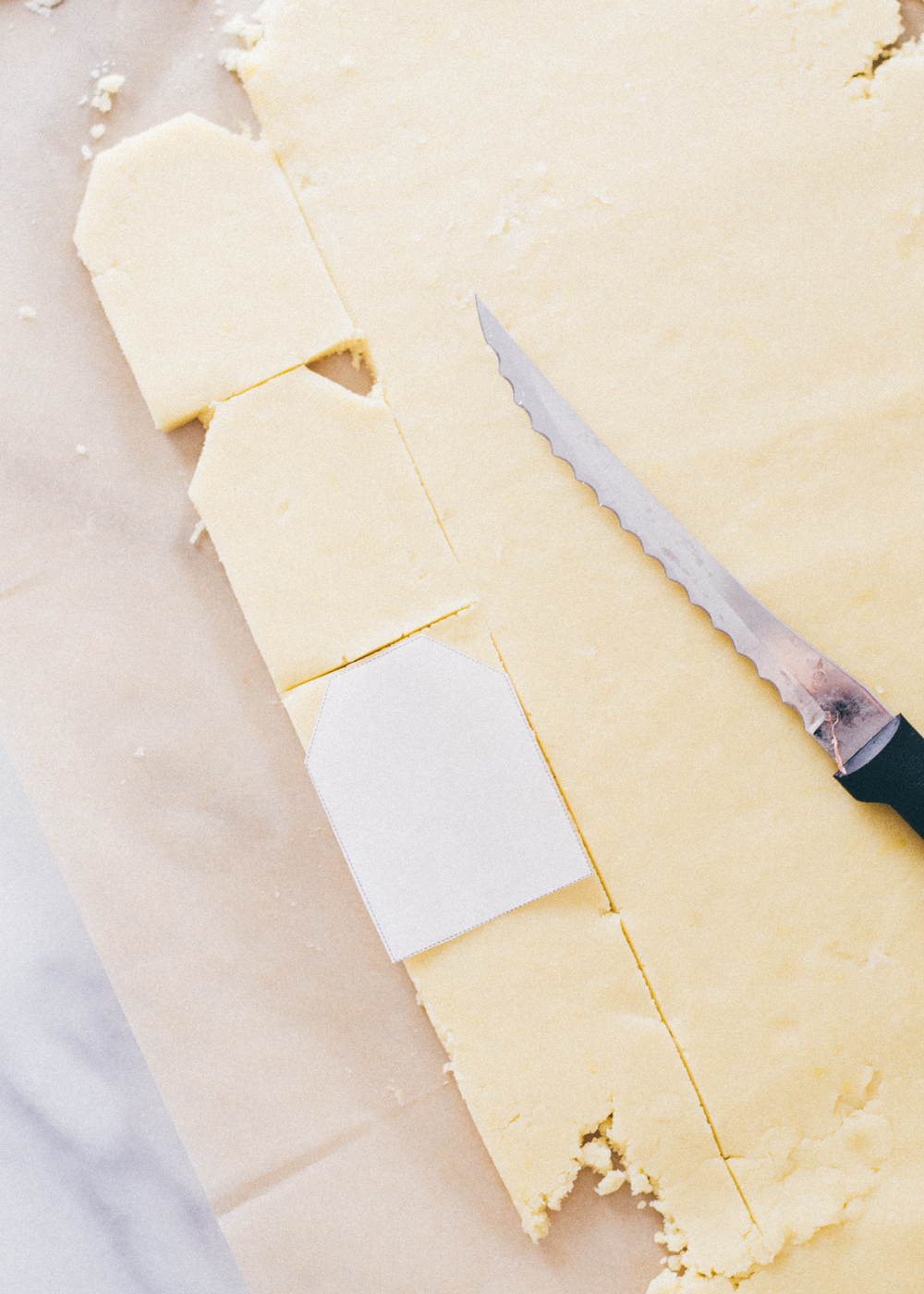 These cute little teabag cookies are surprisingly easy to make. They only contain 6 ingredients (I used all organic, of course), and the shortbread dough holds together while you cut out the teabag shapes and transfer them to a cookie sheet.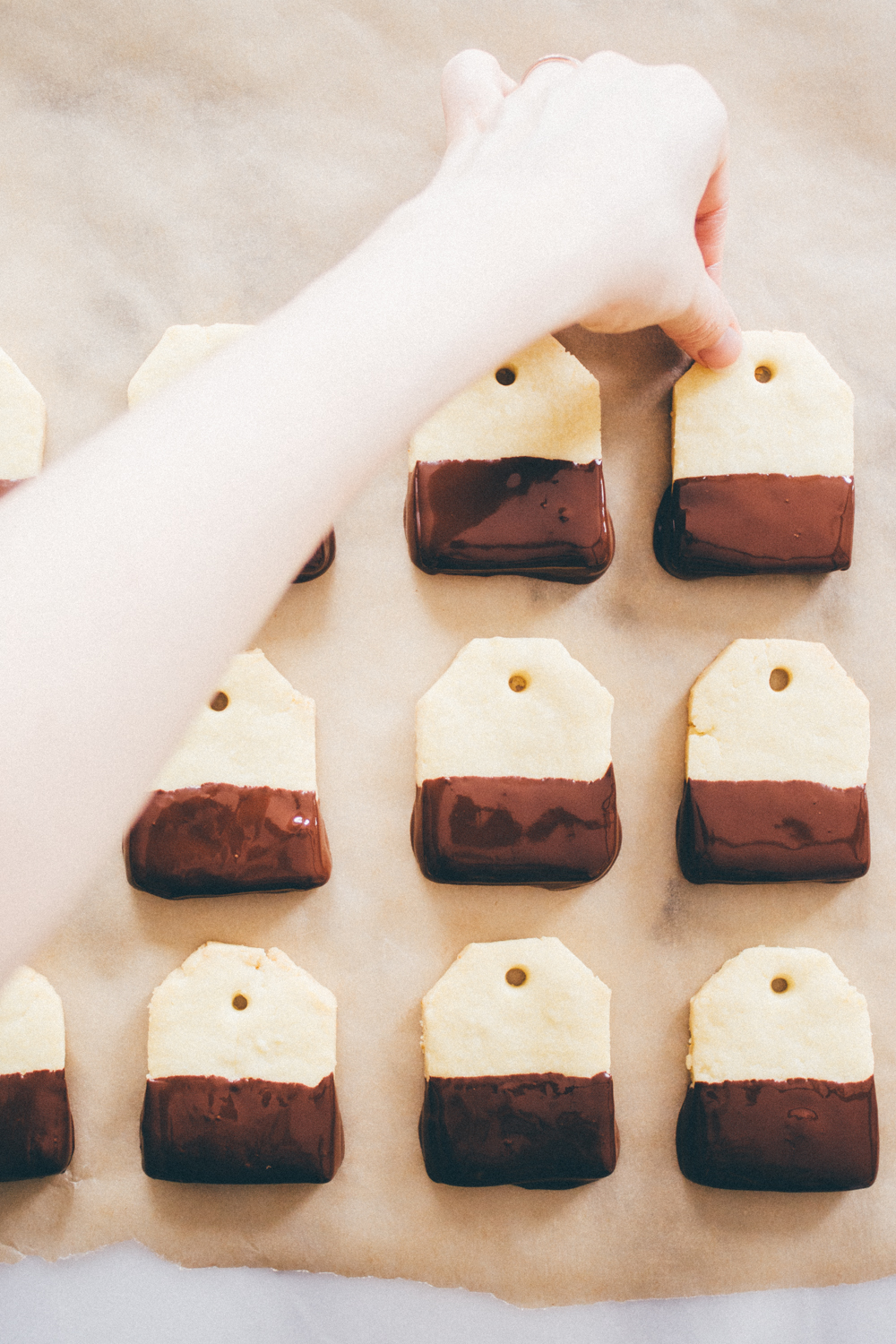 After they're finished baking and cooling, simply dip them in melted dark chocolate. The hardest part is waiting for them to set before devouring nibbling.
And Now For a Giveaway!