In this post I give my thoughts on SmoothieBox!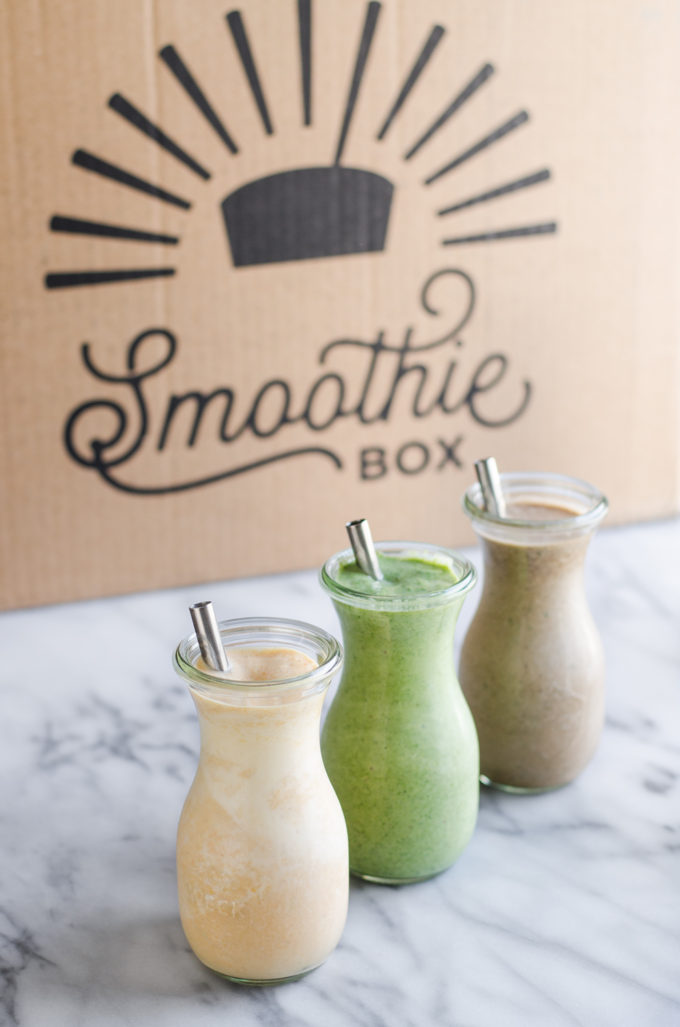 Have you guys ever heard of SmoothieBox before? It's the sister company to ButcherBox, but instead of grass-fed/organic meat, it delivers organic smoothies to your door each month. I must admit that I was a bit skeptical when I first heard of it. A lot of smoothie packs you can purchase are loaded with junk that I don't want to put in my body.
But then I checked over the ingredient list. Huh. No added sugar. All fruit sweetened. The clincher: it comes with grass-fed collagen peptides. I've been adding collagen to my smoothies for years, and it was cool to see a company recognize the health benefits. Plus I love the protein boost! These aren't sugar water smoothies.
So I thought I'd give SmoothieBox a test and let you guys know what I think of it!
The smoothies come in frozen packs with little collagen peptides pouches. To make a smoothie, you put the contents of the 2 pouches in the blender, add 8 ounces of liquid, and blend!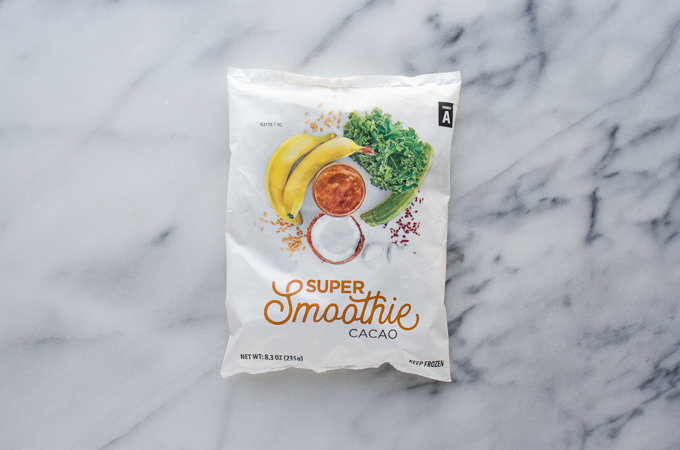 The first smoothie flavor that I tried was the "Super Smoothie Cacao."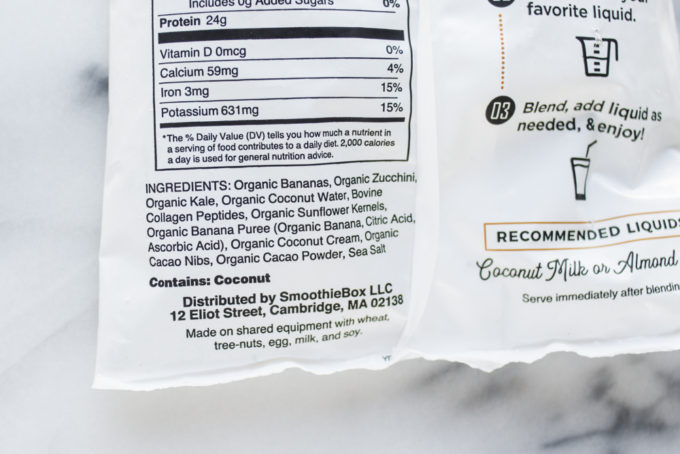 Here you can see the full list of ingredients.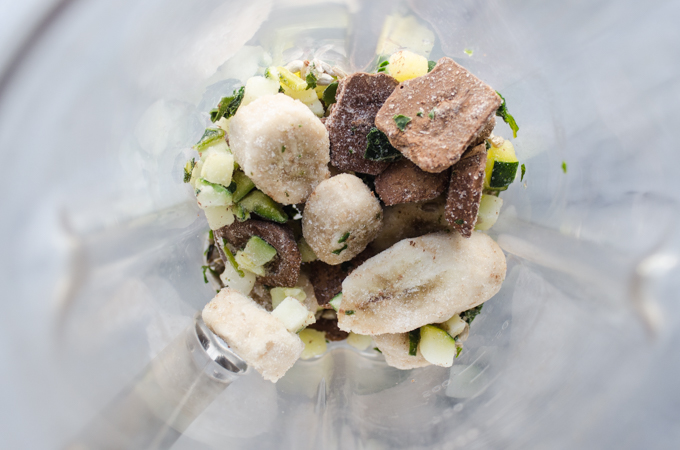 I tossed the packet into my blender along with the collagen peptides packet and some milk and cream.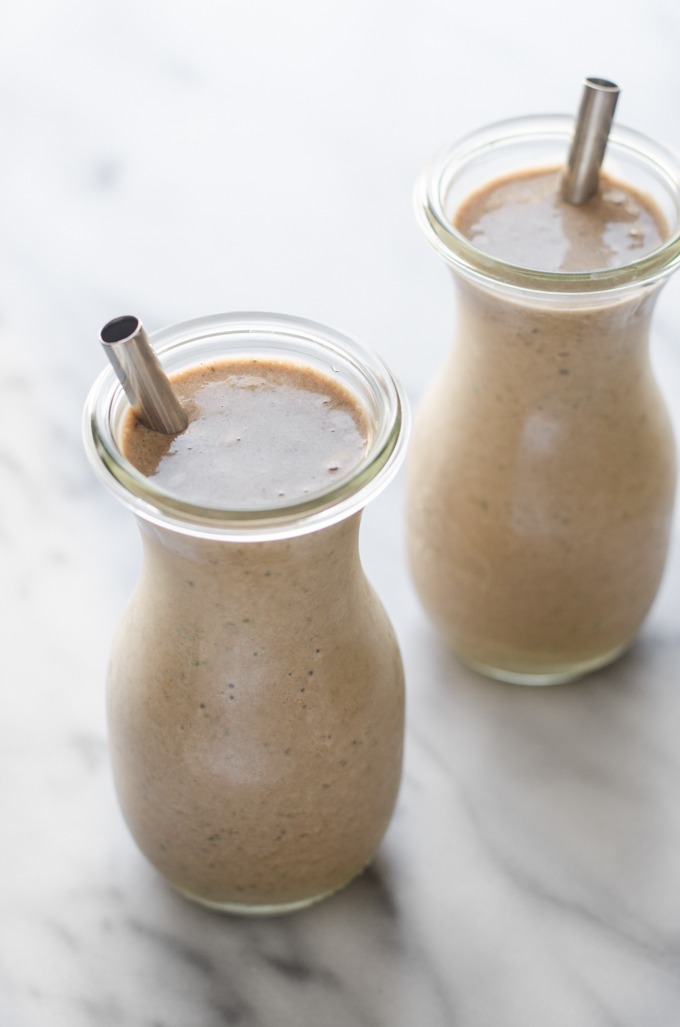 You guys, this flavor is the bomb! ❤ It's like drinking a chocolate milkshake, but with way less sugar. I think it's genius to use zucchini in here, because it helps to thicken up the smoothie, but it doesn't add a bunch of sugar. My kids adore this smoothie, and Reuben really likes it as well.
Since I don't have a high-powered blender, this smoothie has little pieces of nuts and cacao nibs in it, which I personally don't mind.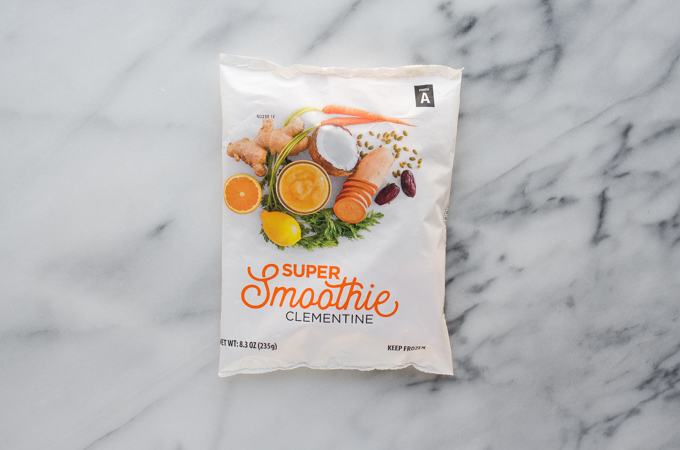 Next, I tried the "Super Smoothie Clementine" flavor.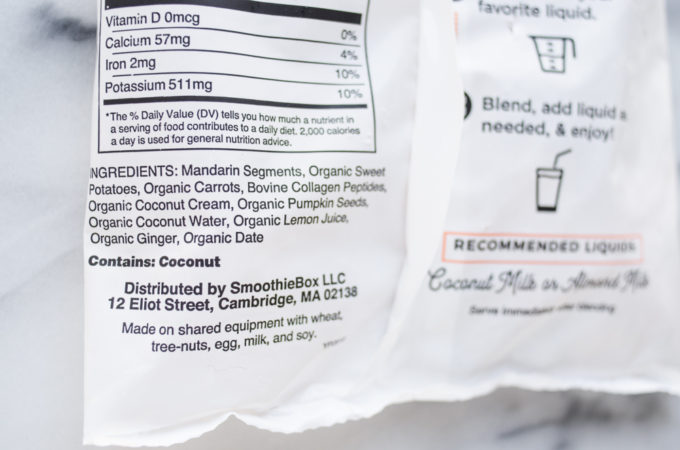 Here is the full list of ingredients. I thought it was interesting that they included sweet potatoes and carrots in this flavor – I'd never put those in a smoothie before!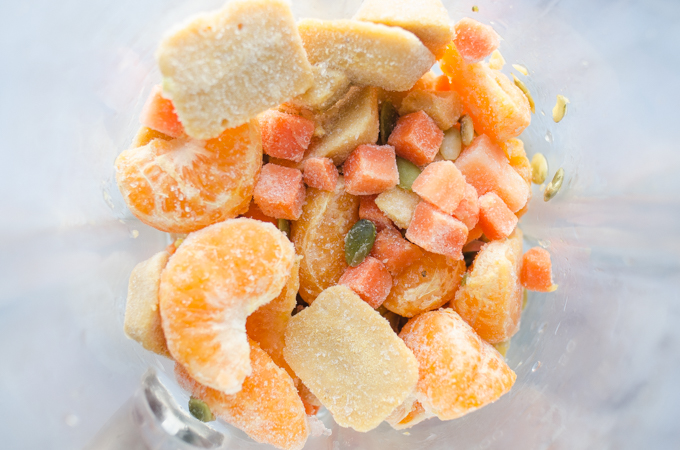 Here you can see what it looks like pre-blending…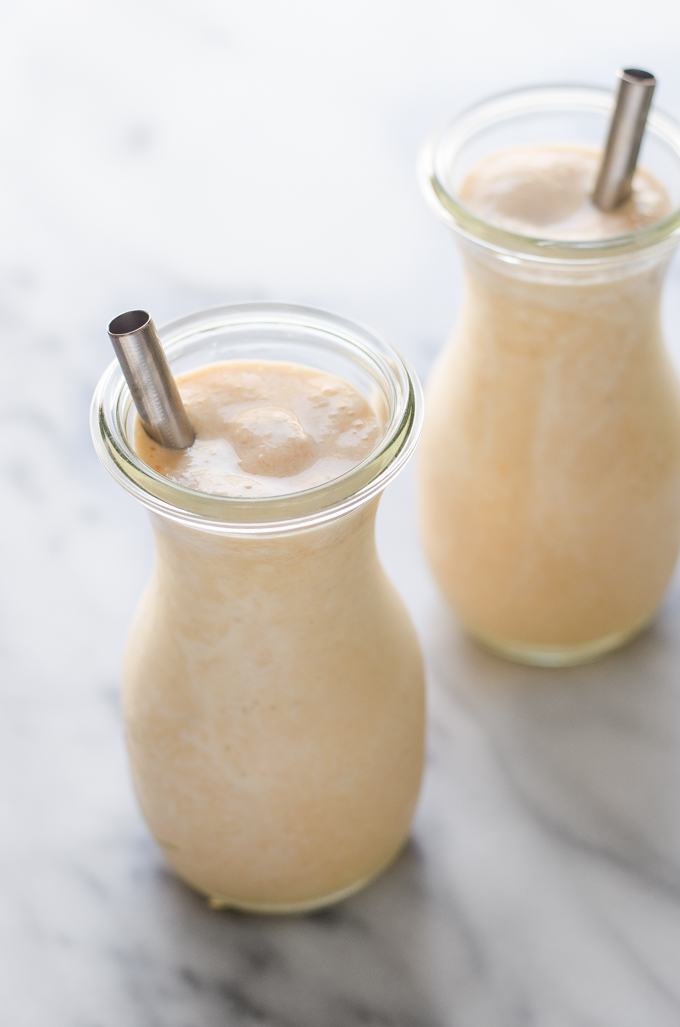 …and post-blending!
This smoothie definitely has a more fresh flavor compared to the cacao one. The ginger and sweet potato flavors were a little overpowering for me at first, but it kind of grew on me. The second time I made it I used half milk, half yogurt. The yogurt seemed to balance out the ginger and sweet potato flavors, and enhance the clementine.
This smoothie also had little pieces of the clementine segments that didn't get completely blended, but again, that's probably because my blender was the $100 special.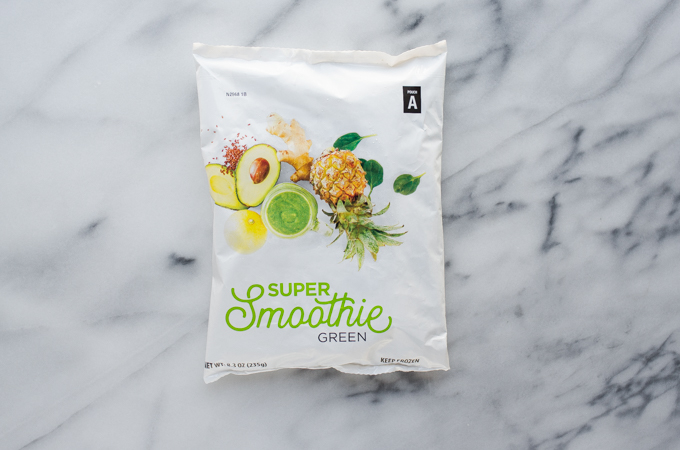 Lastly, I tried the "Super Smoothie Green" flavor.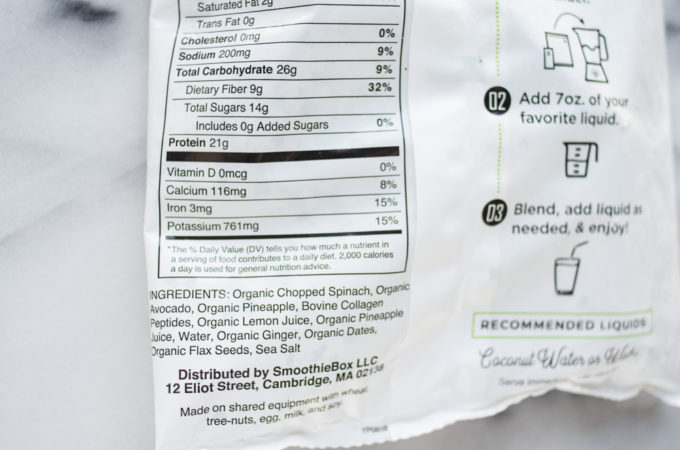 Here is the list of ingredients. I like that the first ingredient is spinach, and it has avocado in it!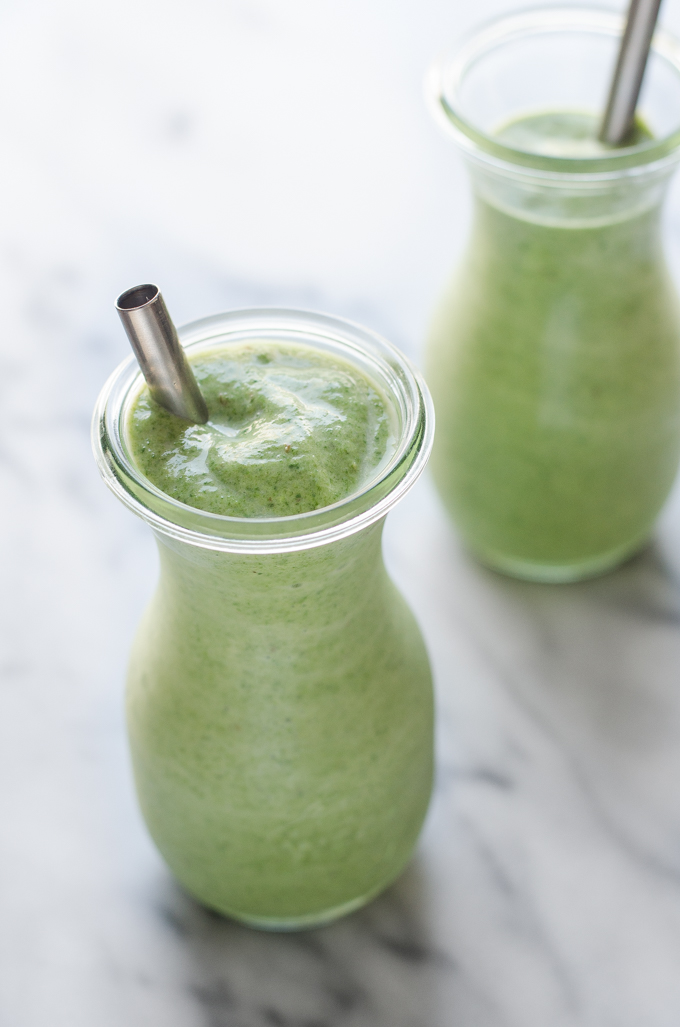 This one was my least favorite of the three smoothie flavors, but it's probably the healthiest. ? It almost has a savory taste to it. My kids didn't care for it at first, but the second time that I made it I added about 2/3 of a banana. Then they loved it, of course! James calls it a dragon smoothie. ?
I appreciate that it isn't sweet so that you can adjust the sugar level with bananas, maple syrup, etc.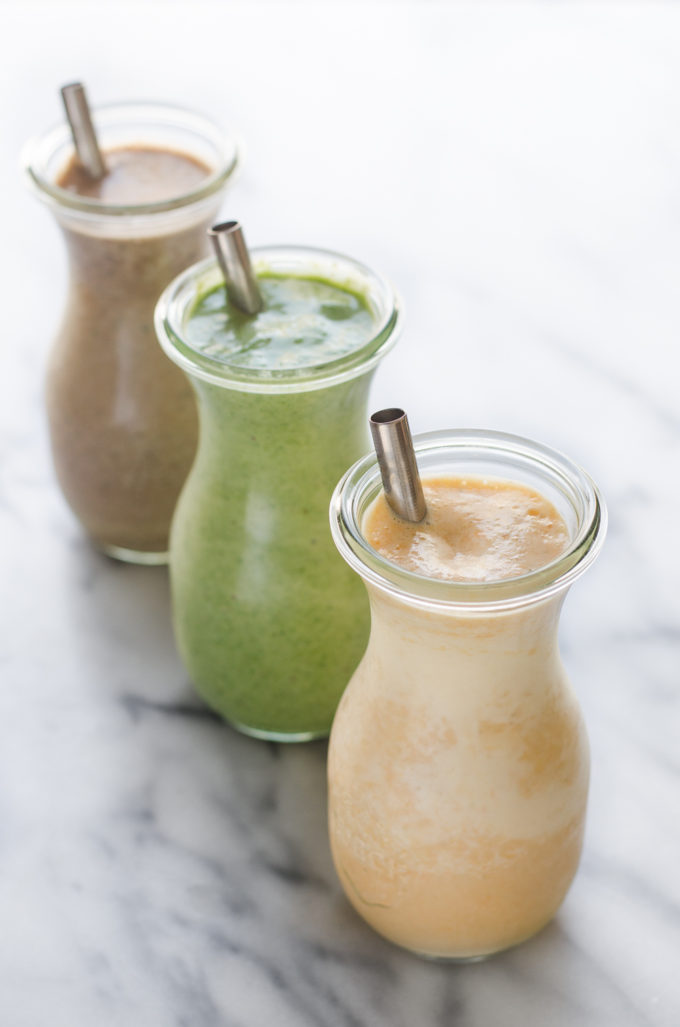 Who Is SmoothieBox For?
I think SmoothieBox is great for anyone that's health-conscious but also strapped for time. It has been very convenient to have the smoothies on hand for times when we need a nourishing meal in 5 minutes flat. And it's been especially handy during my postpartum recovery. In fact, the cacao smoothie was my first meal after giving birth!
I think it would also be great for people that want to start eating healthier but don't know where to start. It would free up some mental space, time, and energy that you could put towards learning to cook other nourishing meals.
What Is the Price of SmoothieBox?
SmoothieBox is $119 for 20 smoothies. That works out to $5.95 per meal. But I'd like to note that these are fairly large smoothies. Since I add milk, cream, or yogurt as my liquid, I can't imagine finishing an entire smoothie in one sitting. I'm sure a full grown man would have no problem, but the kids and I usually split 1-2 smoothies between us.
What Are the Ordering Options?
You can choose between 3 flavors (creamy cacao, tangy green, and gingery clementine), and you can set it to be delivered monthly or every other month.
I would personally recommend getting a cacao flavored SmoothieBox – it's so goooood.
If you're interested in trying SmoothieBox for yourself, you can order right here! (affiliate link)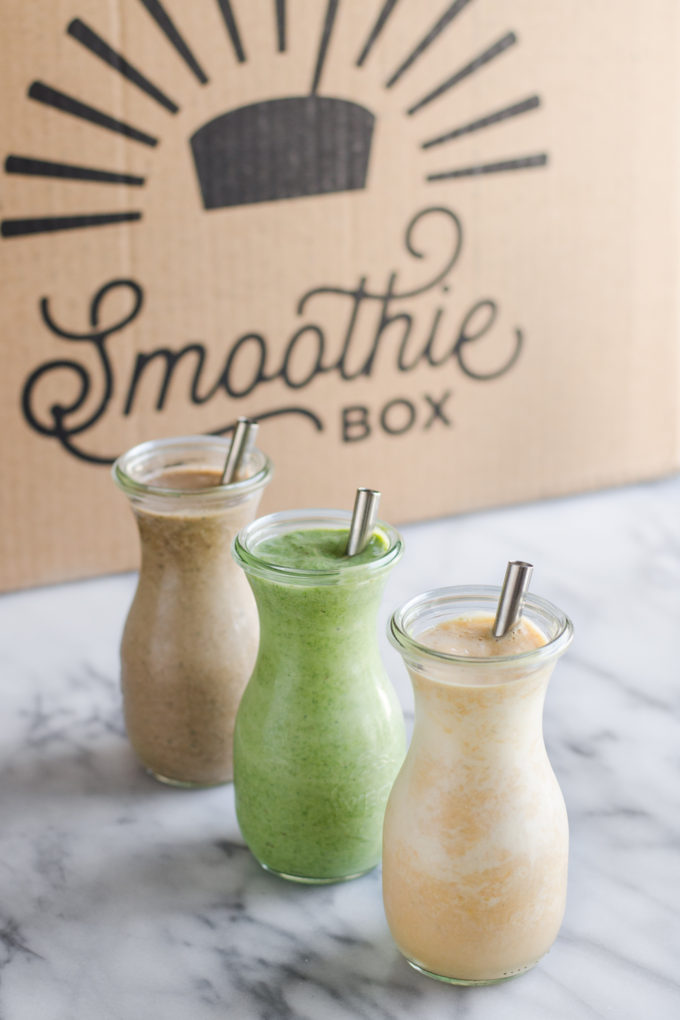 How about you? Have you ever tried a food subscription service? Did it make your life easier?