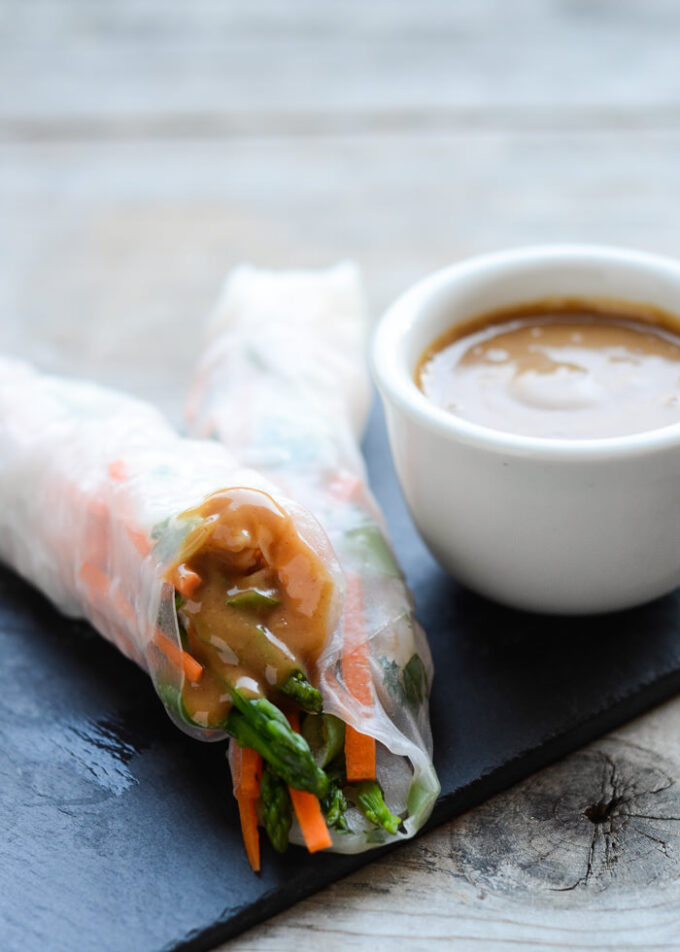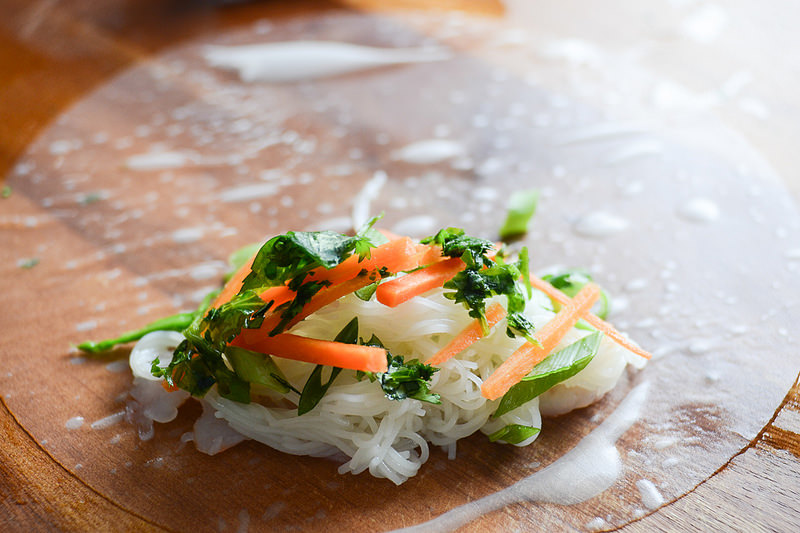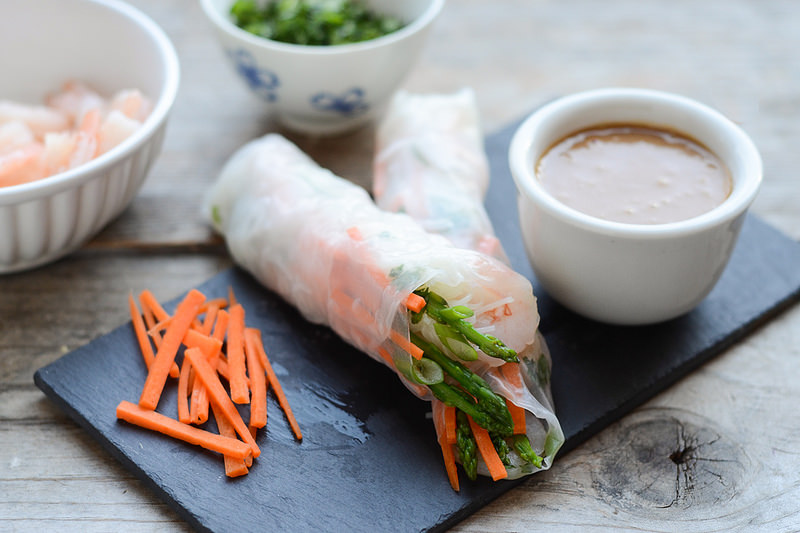 You guys, I made spring rolls for the first time! Yay for me! For some reason I just feel like one of the cool kids for pulling these off.
They were incredibly tasty, especially with the peanut sauce. That stuff is just amazing. Looking at these photos makes me want to whip up another batch of these spring rolls.
I'm a sucker for recipes with shrimp. And all of the fresh veggies make it so colorful and fresh.
You should really give these a try. I shared the step-by-step process over on the Tasty Kitchen Blog.
What was the last new recipe you tried out? Did you like it?