Hey everyone! Hope you've had an awesome week. I'll admit that this week seemed to drag a bit. Hooray for Friday!
Here are some awesome things I've made/purchased recently: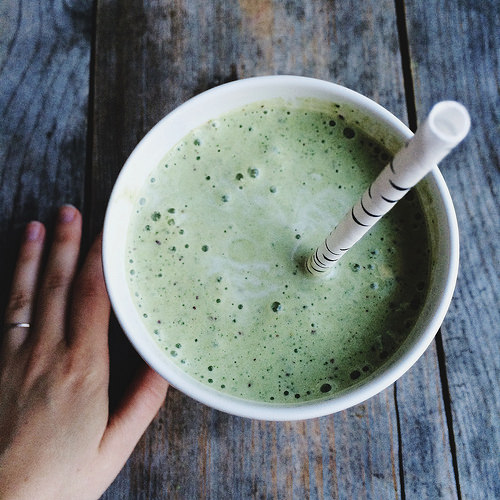 My first actually green smoothie. I cooked my greens (kale) first, as advised by Carrie from
Deliciously Organic
. This was delicious and refreshing.
Here's what I used: frozen peaches, kale, milk, cream, maple syrup and
grass-fed gelatin
. To my surprise, the kale seemed to complement the flavor of the peaches.