Here's my Naked Whey Protein Review! It's grass-fed, cold processed, and free of additives! 👍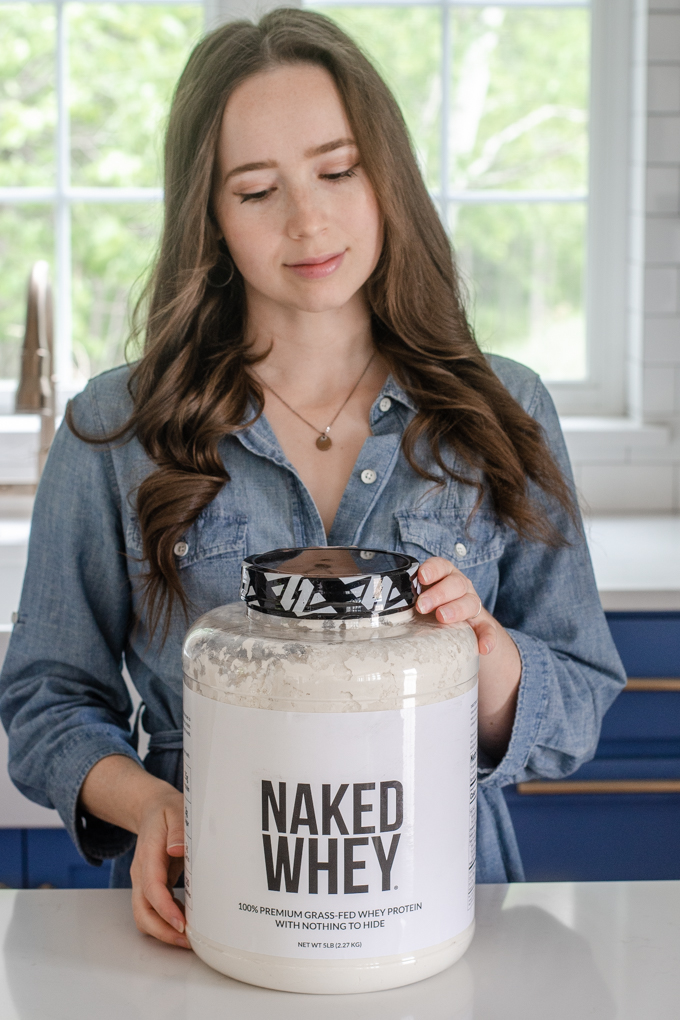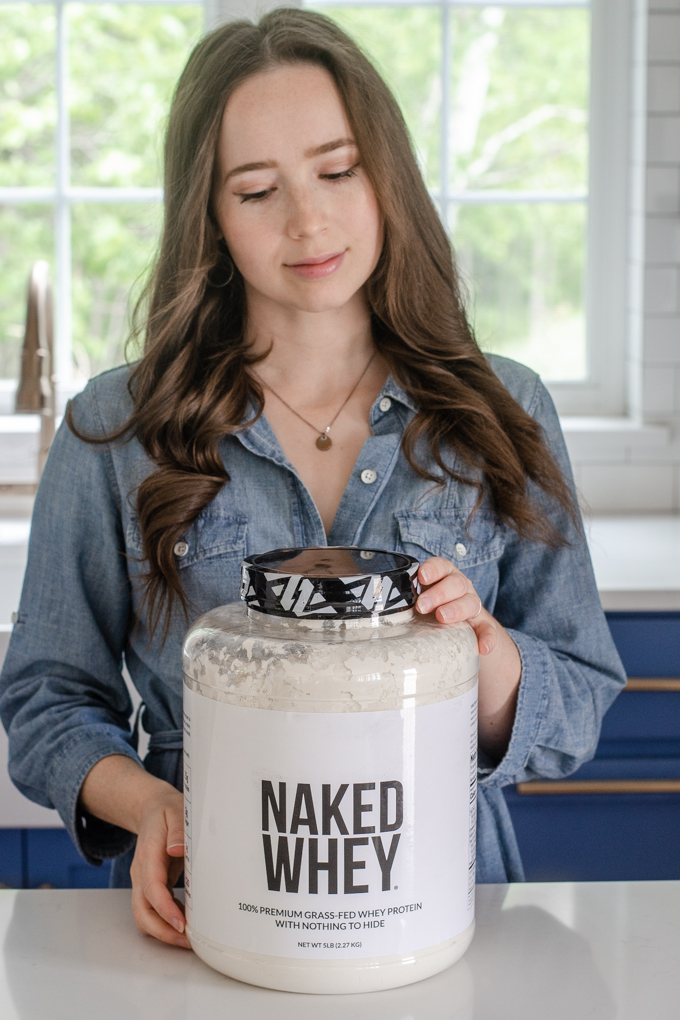 This post is brought to you by Naked Nutrition. All opinions are 100% my own, of course!
Something that I've been mindful of lately is getting adequate protein in my diet.
I listened to a podcast by Wellness Mama interviewing Dr. Gabrielle Lyon. It was fascinating.
Basically, I learned that you should be getting, at minimum, 30 grams of protein per meal.
If you don't get enough protein in your diet, it can affect your muscle mass, the aging process, your metabolism, etc.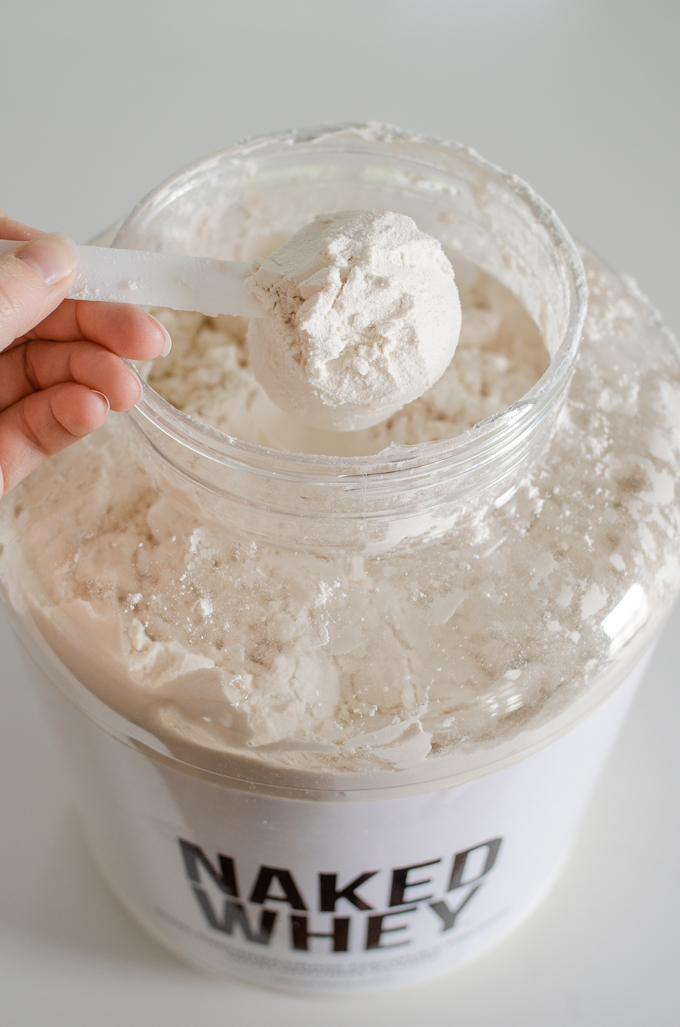 But getting that much protein can actually be a struggle for me.
I find that often I get too full before I can consume 30 grams of protein.
Enter: protein supplements!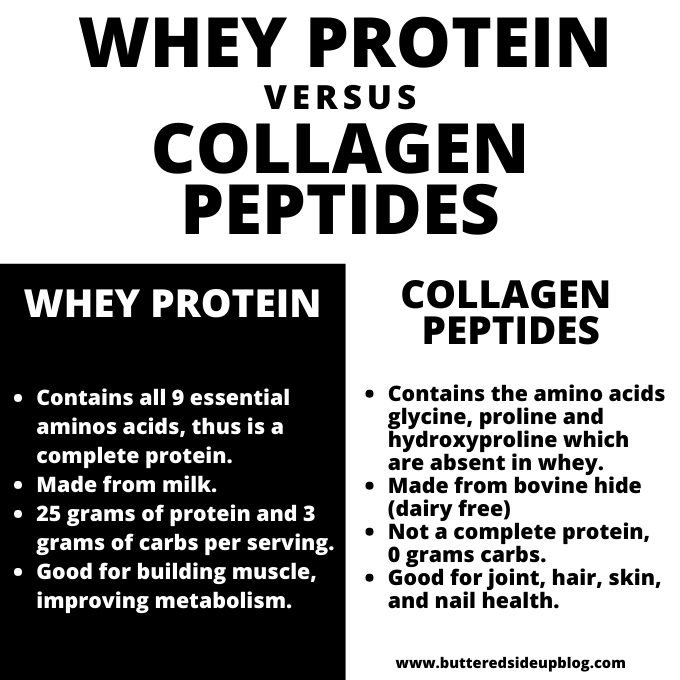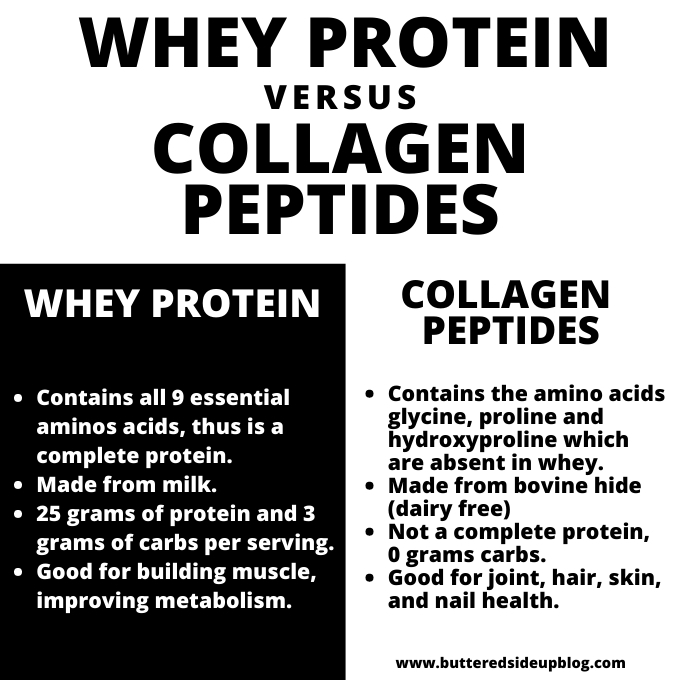 Protein Source Matters
I've also learned that collagen peptides aren't a complete protein. They have many other benefits, and I still recommend adding them to your diet!
But they don't count towards your protein intake (those 30 grams). This is because they don't contain all 9 essential amino acids (essential means that our body doesn't produce them so we need to consume them).
Whey protein, on the other hand, is a complete protein. It contains all 9 of those essential amino acids.
So I set out to research the best whey protein powder on the market.
My criteria were:
Grass-fed
Cold processed
No fillers/additives/artificial flavors
Some of the additives I wanted to avoid were:
soy lecithin
xanthan gum
flowing agents
artificial sweeteners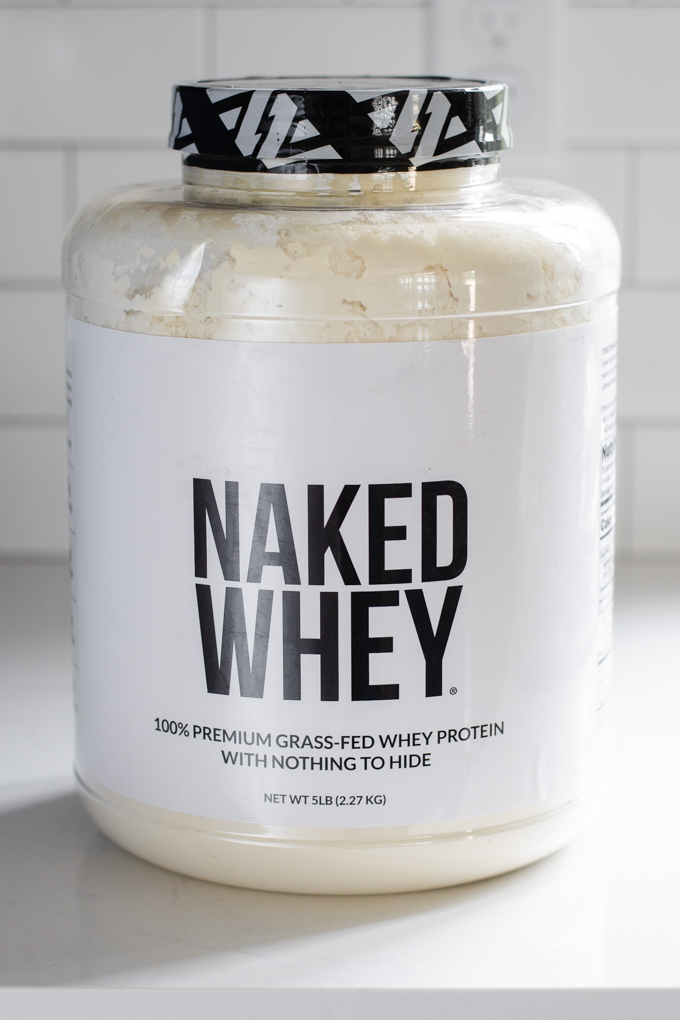 Some links are affiliate. If you click a link and make a purchase, I will receive a small commission. This has zero impact on the price you pay!
The Whey Protein I Chose
After some research, I settled on Naked Whey Protein.
This super clean protein powder was my top pick.
It really is just like its name implies: it's nothing but whey protein concentrate!
No fillers, additives, flavors, etc.
Just milk from California raised grass-fed cows.
Naked Whey Protein Review
And the cool thing is, after all this research, Naked Whey reached out to me for a collaboration.
I had already purchased two containers on my own because I knew it was a very high-quality whey protein!
So yes, this review is sponsored, but I had already determined that it was my whey protein of choice.
How grass-fed is it?
The cows used to make Naked Whey are on pasture for 300 or more days out of the year.
When they can't be on pasture when it gets really cold, they're fed silage, AKA pre-cut grasses. And these grasses are free of GMOs and pesticides!
You can't get much better than that.
Also, the cows are ethically treated, and never injected with growth hormones.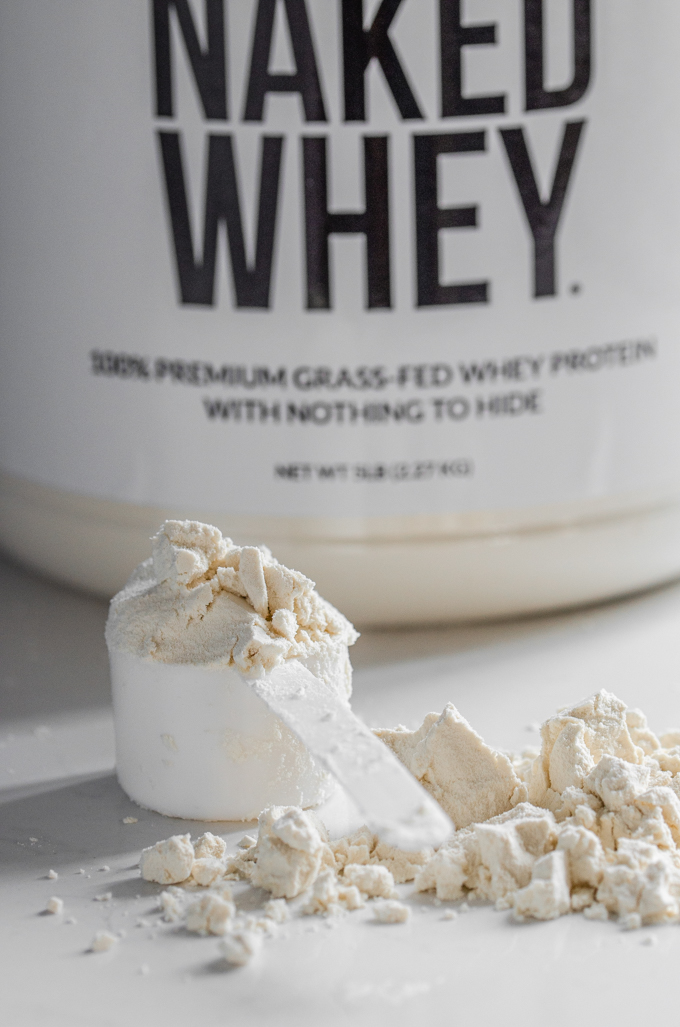 Grams of Protein Per Serving:
Naked Whey contains 25 grams of protein in 2 scoops, and about 5.86 grams of BCAAS.
So if you make a shake with 2 scoops and a cup of milk, you're already over your 30 gram minimum!
Grams of Carbs:
There are 3 grams of carbs per serving.
Essential Amino Acids:
Naked Whey contains 19 amino acids, including all 9 essential amino acids. And of course that includes branched chain amino acids (BCAAS).
Manufacturing Process:
It was very important for me to source a whey protein that is cold processed.
According to the Naked Nutrition website: "Cold processing makes sure that the nutrients in whey are non-denatured. It leaves the amino acids, omega-3s, CLA, and immunoglobulins intact."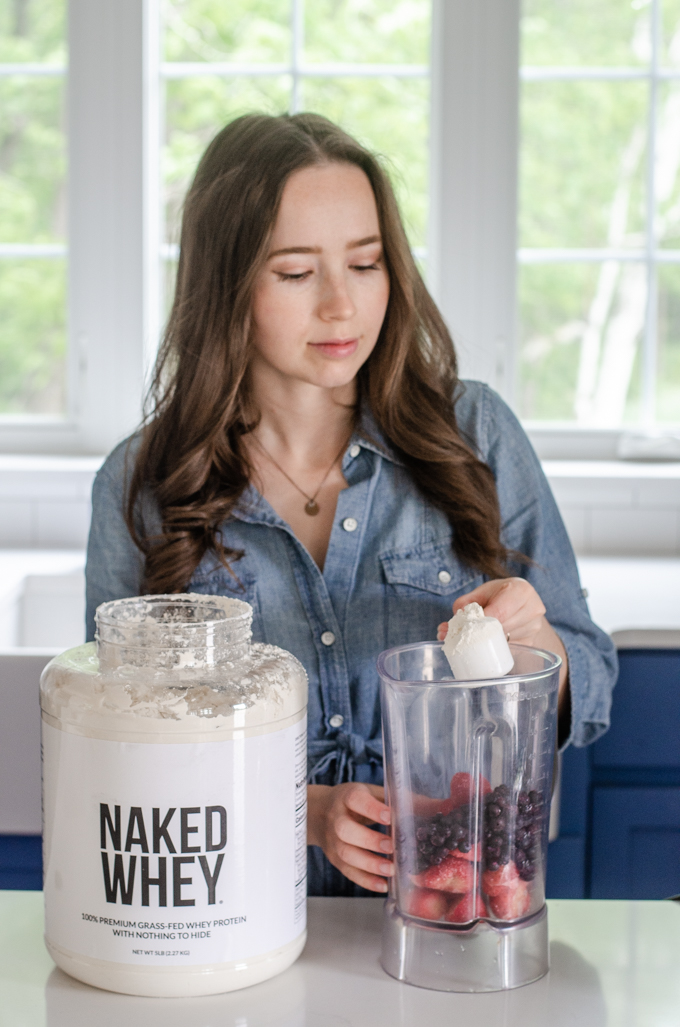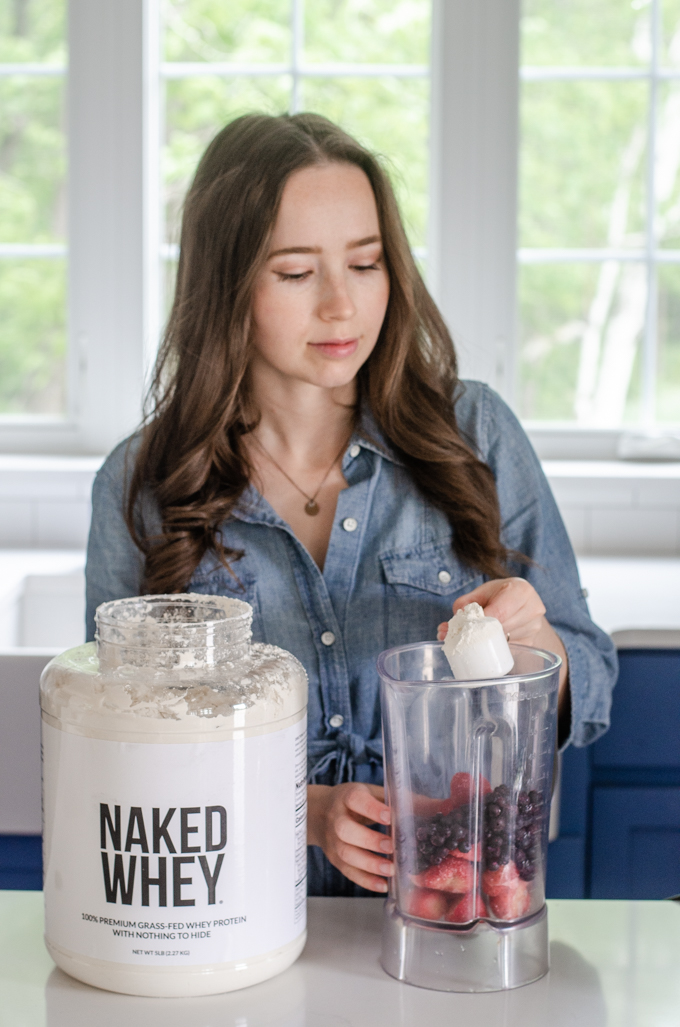 How to Use Whey Protein
There are many different ways to add whey protein to your diet. Here are some ways we've tried:
I've made a few different protein shakes, including chocolate peanut butter, mocha, and matcha.
Reuben started making himself a protein shake for breakfast after I indoctrinated educated him on how important adequate protein intake is. He just puts milk and protein in a shaker cup, and he's good to go!
My favorite way to incorporate it into our diet is in a fruit smoothie. I put in a few scoops to boost the protein of a meal.
I'd also like to experiment with baking with whey protein. I'm envisioning some delicious protein muffins…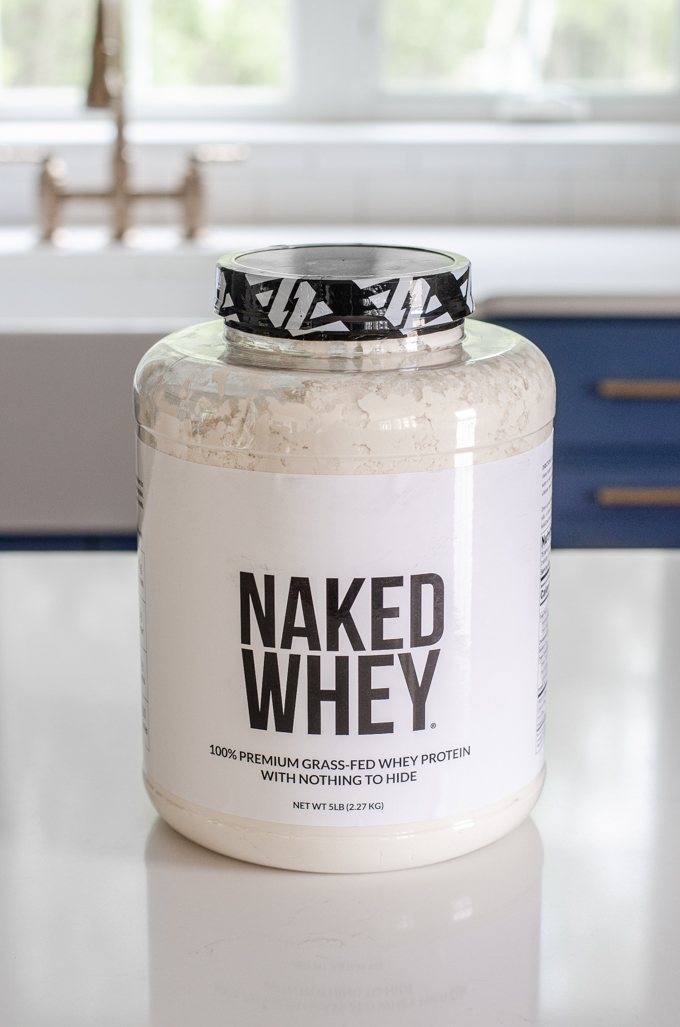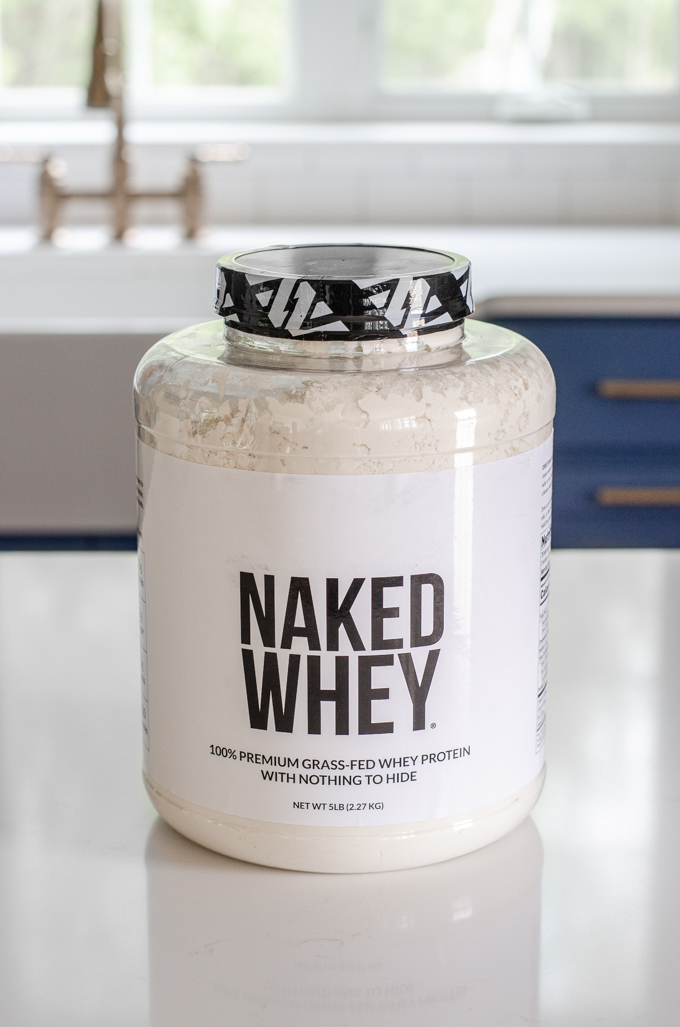 So if you're looking to get adequate amounts of protein on a daily basis, I highly recommend checking out Naked Whey.
They also have grass-fed collagen peptides, as well as vanilla whey and chocolate whey protein powders. Their flavored whey powders are sweetened with organic coconut sugar!
Thank you so much to Naked Nutrition for sponsoring this review post. Their whey protein is top notch!
More Health-Related Posts: