The ultimate Mother's Day gift guide for the food-loving mom in your life.
Note: Some links are affiliate. All opinions are my own. If you click on a link and make a purchase, I will earn a small commission. This has zero impact on the price you pay, and it helps to keep Buttered Side Up running. Thanks for your support!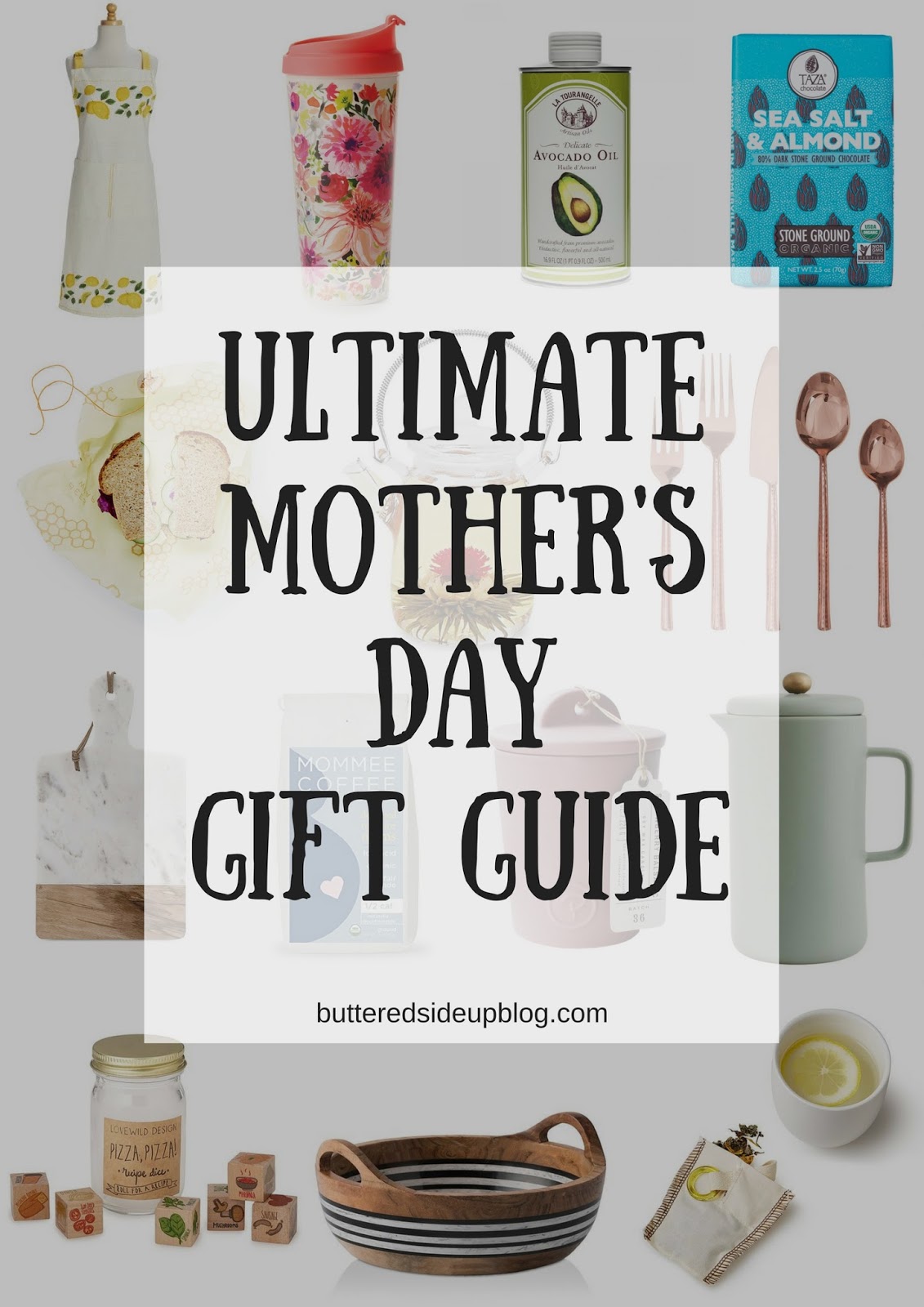 Finding the perfect gift for your mom (or any mom in your life) can be time consuming and frustrating. Sometimes it's hard to even know where to begin to look!
I've gotcha covered.
Whether your mom is a foodie, cooking enthusiast, baker, tea/coffee lover, or hostess, you're sure so find something on these lists she'll enjoy.
For the Foodie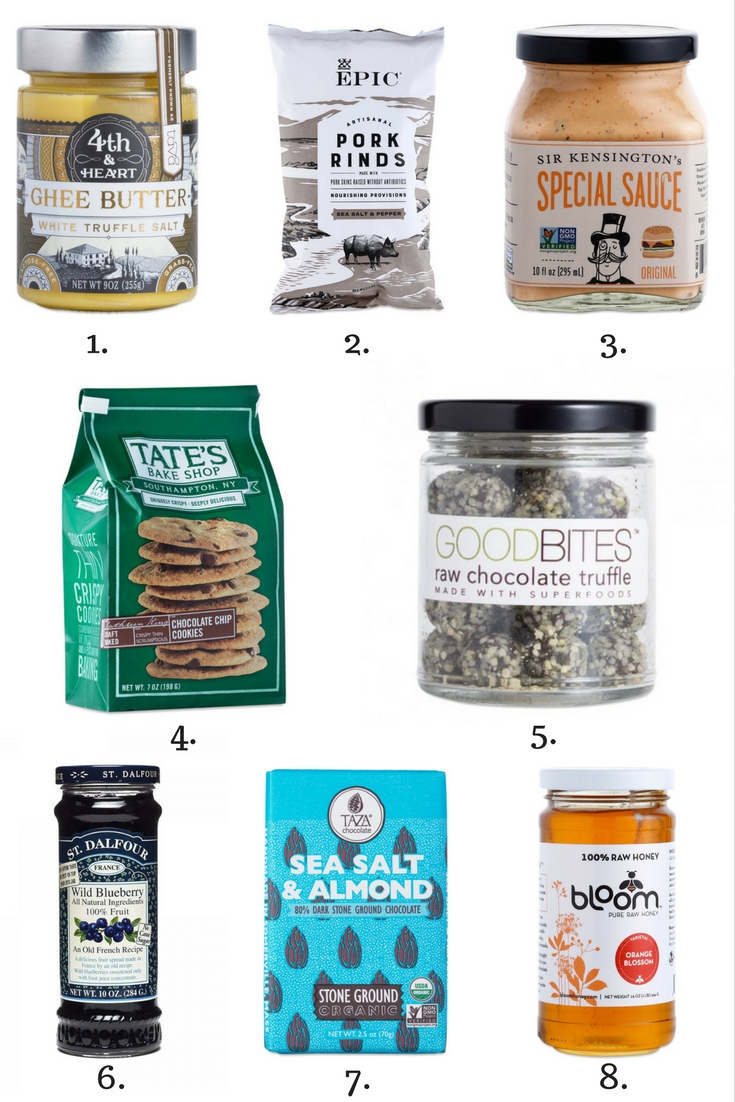 For the Cooking Enthusiast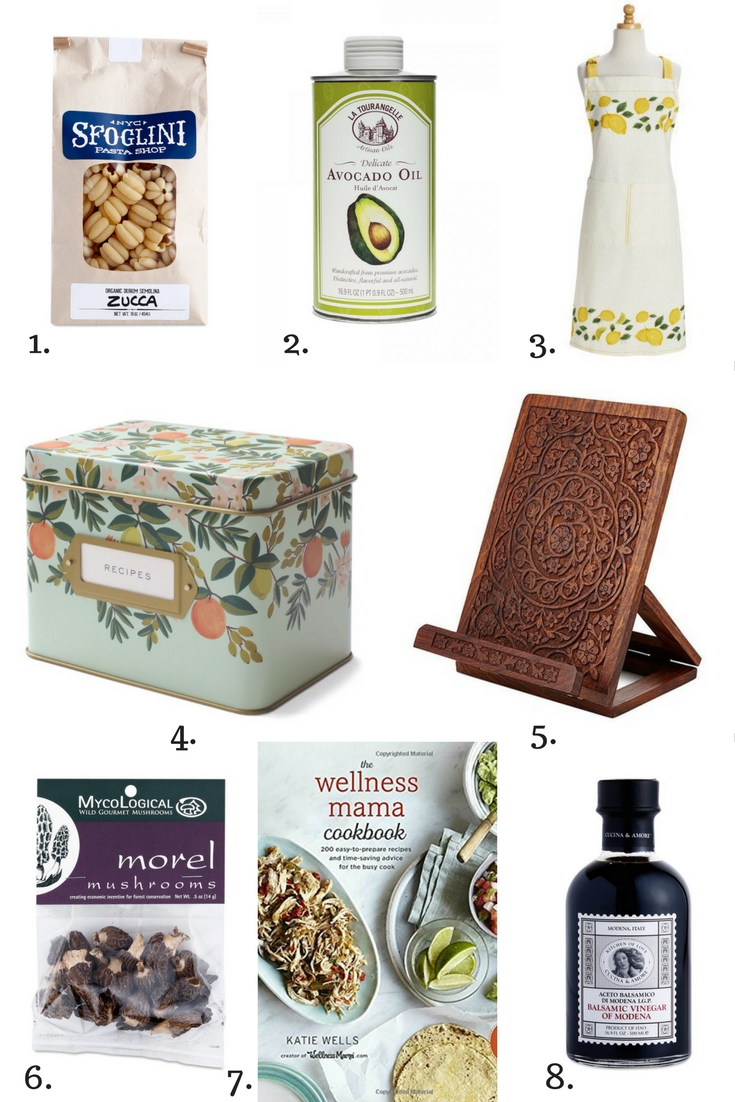 1. Organic Semolina Zucca – I love trying new pasta! | 2. Avocado Oil – This is my favorite non-flavorful oil to use for cooking. | 3. Lemon Apron
– I mean, how cute is this! | 4. Rifle Paper Co. Recipe Tin – this would be adorable sitting on the counter. | 5. Hand Carved Cookbook Holder – this is just lovely! | 6. Dried Morel Mushrooms – for a gourmet meal. | 7. The Wellness Mama Cookbook
– | 8. Fancy Balsamic Vinegar
For the Baker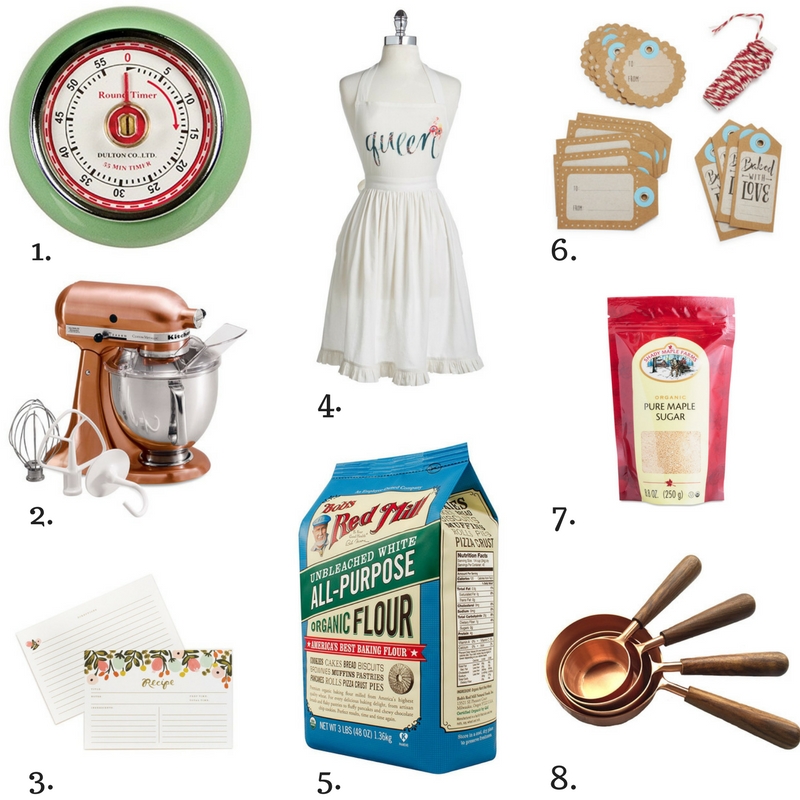 1. Retro Magnetic Kitchen Timer
– need I say more? | 2. Copper KitchenAid – someday I will own one of these! | 3. Rifle Paper Co. Recipe Cards
– I just love the designs that Rifle Paper Co. does! | 4. Queen Apron – because every mom is a queen, right? | 5. Organic All-Purpose Flour – it makes me happy to bake with organic flour. | 6. Baking Labels | 7. Pure Maple Sugar | 8. Copper Measuring Cups with Rosewood Handles
(to go with the copper KitchenAid, of course!)
For the Tea/Coffee Lover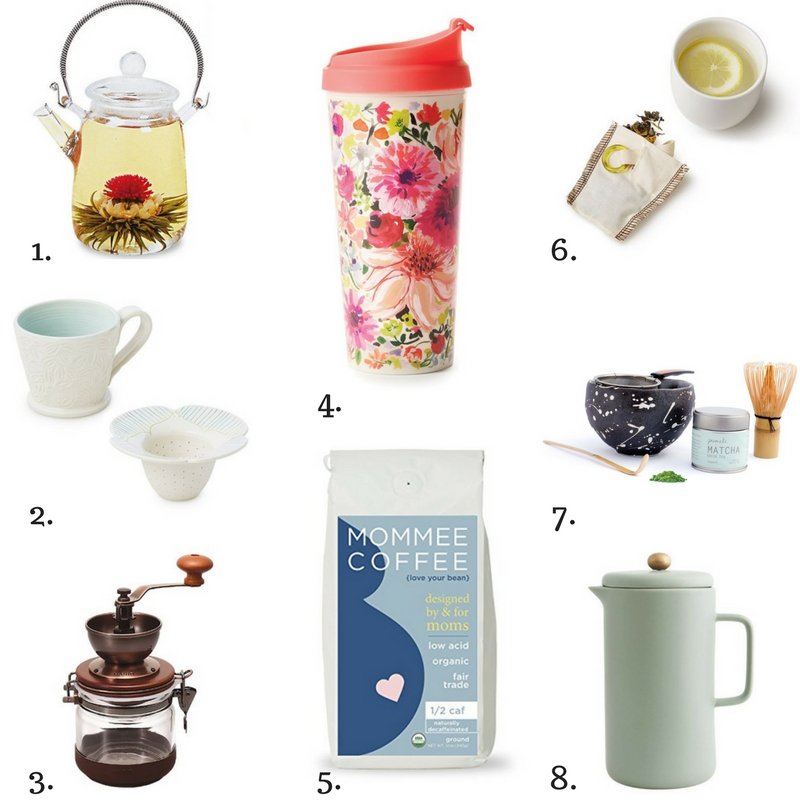 1. Flowering Tea – I've always thought these were so pretty. | 2. Fall Leaves Mug & Tea Infuser | 3. Hario Canister Ceramic Hand Coffee Grinder
– so you can grind coffee in style. | 4. Kate Spade Thermal Mug | 5. Mommee Coffee
– perfect for a mom-to-be! Half caf and low acid. | 6. Reusable Tea Bag – for the eco-conscious. | 7. Matcha Tea Set
– everything you need to get started with matcha! | 8. Mint Coffee Pot
For the Hostess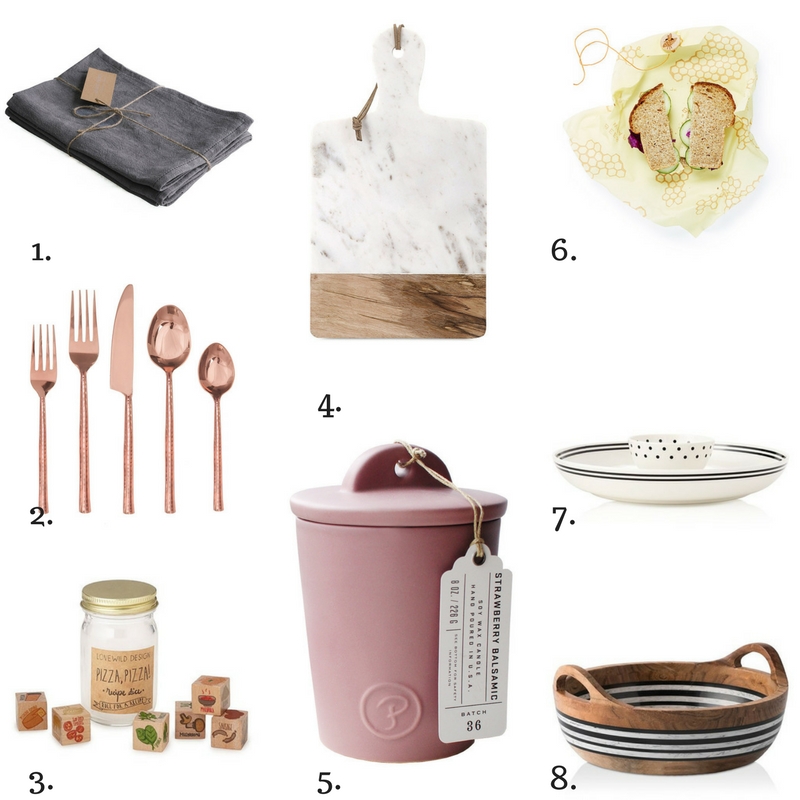 1. Grey Linen Napkins
| 2. Copper Flatware Set
| 3. Pizza Dice – this would be really fun for a pizza party. Guests would roll the dice and have to make a pizza using the ingredients! | 4. Marble and Wood Serving Board
| 5. Strawberry Balsamic Candle | 6. Beeswrap – reusable food wrap! | 7. Kate Spade Chips and Dip Serving Set | 8. Striped Stonewood Serving Bowl
I hope you found something on this list that a mom in your life would love. Or maybe it got your creative juices flowing. In any case, I hope you found it helpful!
xoxo
Erica