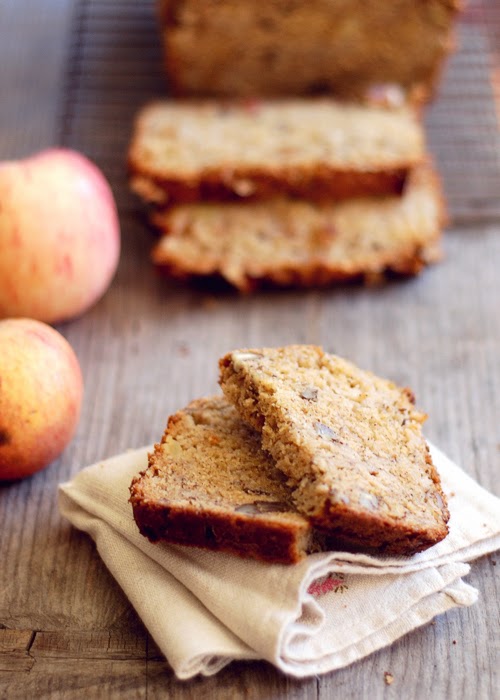 This post entitled "Maple Apple Pecan Bread" was originally published on October 10, 2010 on Cooking for Seven.
The original recipe called for brown sugar. Since I didn't have natural "solid" sweetener on hand, I substituted maple syrup and increased the flour by 3 tablespoons.
I did use 3/4 cup of ap-flour, but if you have whole wheat pastry flour on hand you could easily use all whole wheat.