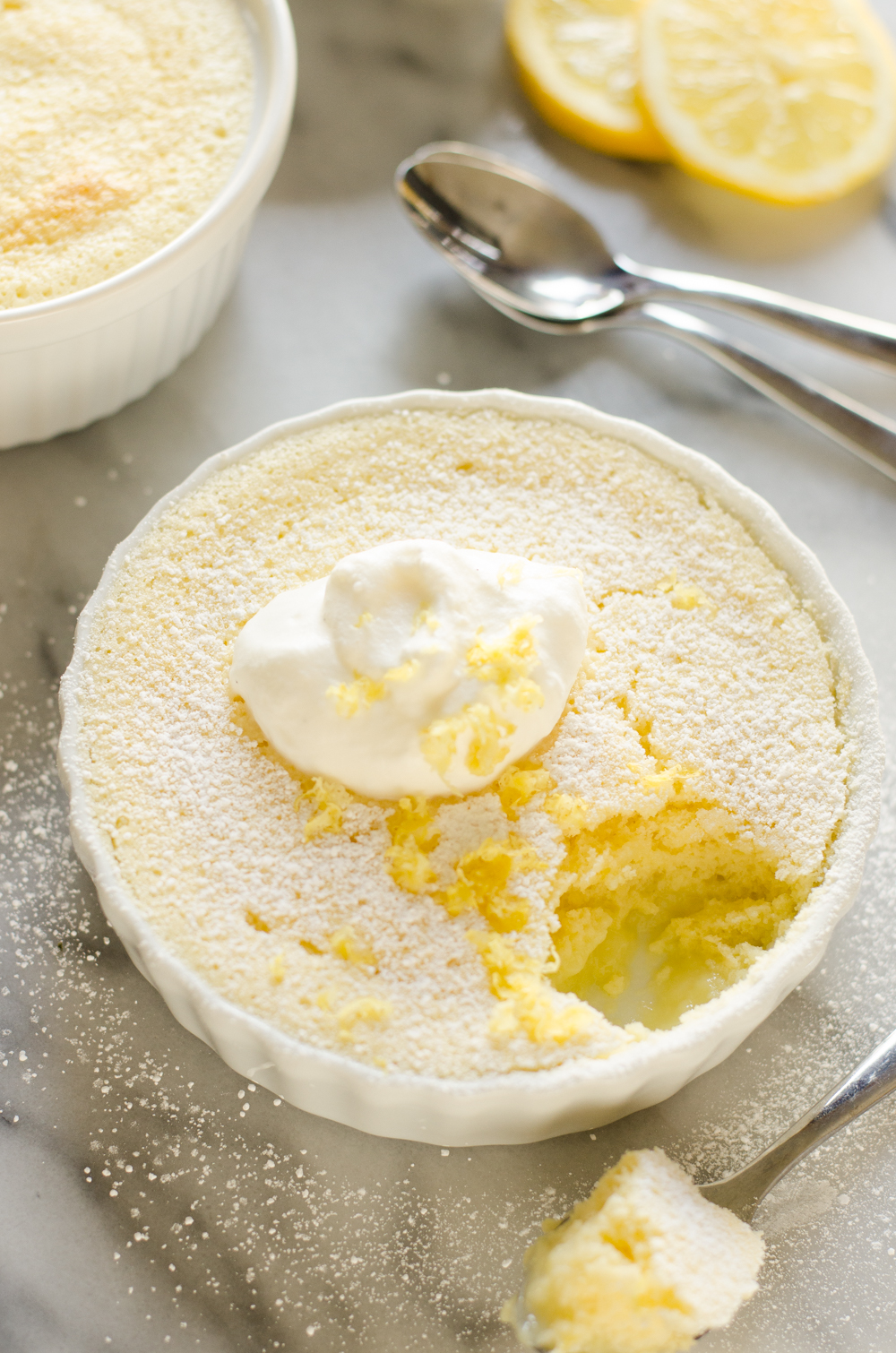 If you're looking for a recipe to impress the lemon-lover in your life, look no more: here it is.
These Lemon Soufflé Pudding Cakes look all fancy-pants, but they're actually pretty easy to whip up. AND they're delicious warm, room temperature, or cold. Totally not finicky.
It's pretty amazing how these cakes create a light cake on top and a lemon pudding on the bottom. Is it lame that I get ridiculously excited about that?
You can go grab the recipe over on the SoFabFood blog HERE.
xoxo
Erica