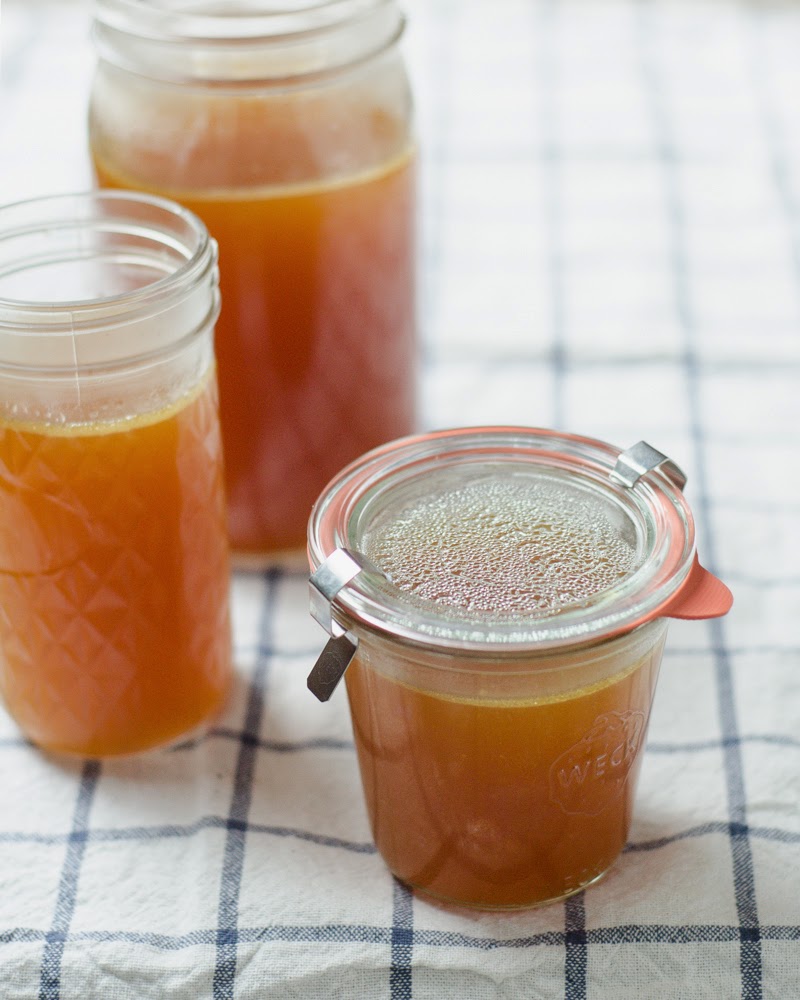 Homemade chicken broth can be so easy when you use a crockpot/slow cooker!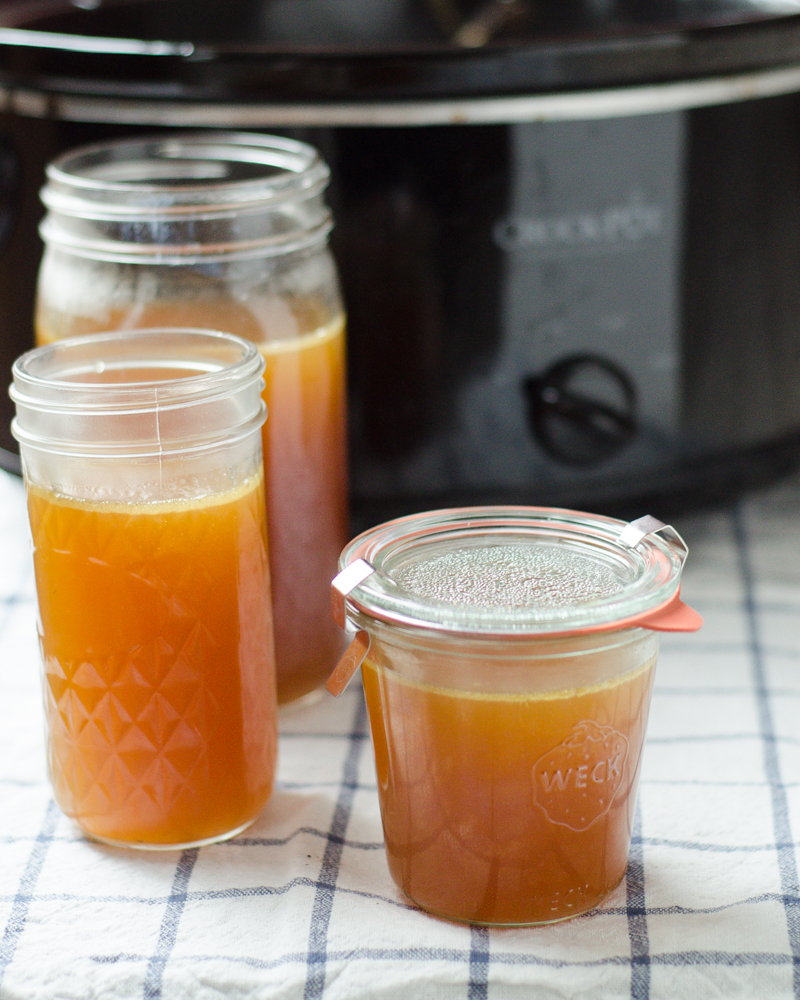 One of my scariest kitchen mishaps actually involved homemade bone broth.
I had a pot bubbling away on the stove. Suddenly, we had to leave the house for an hour or so. You guessed it: I left the stove on by mistake. While we were headed back home, I remembered that I had left the broth simmering. I wondered if we would return to a house of cinders.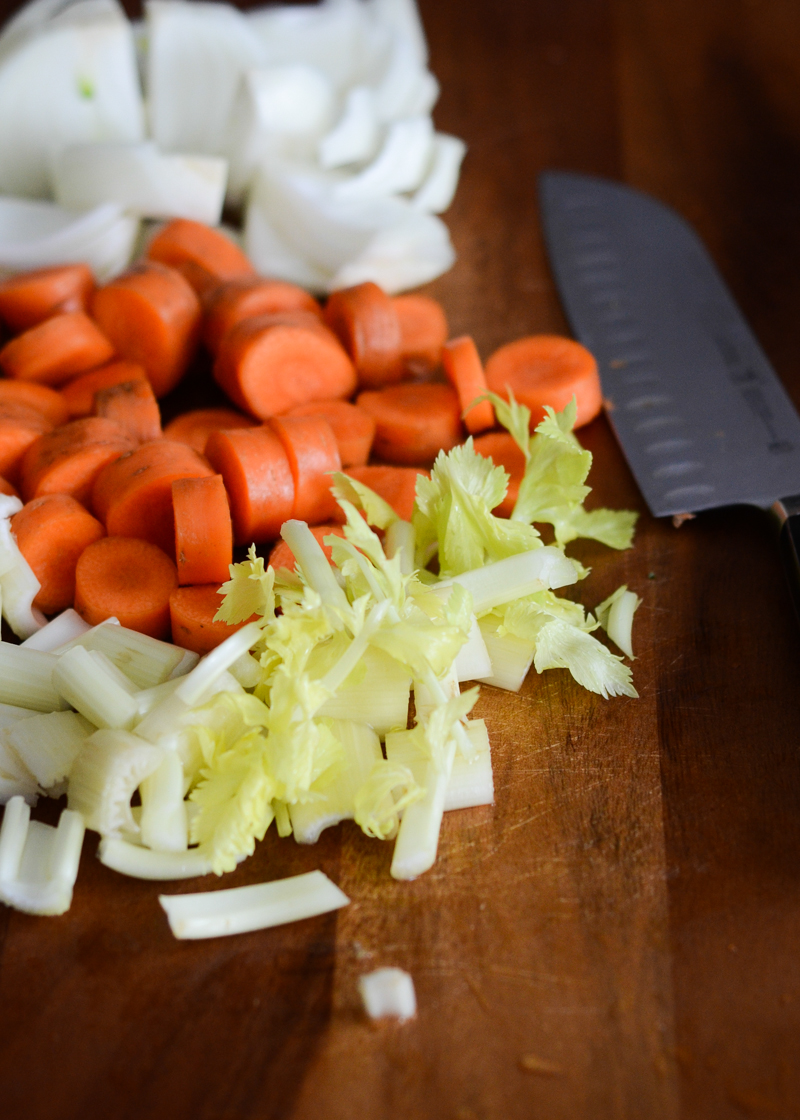 "Well, at least the house didn't burn down," I said as we pulled in the driveway. But when we opened the front door, we were met with an acrid smoke. The broth had boiled completely away, leaving a charred chicken carcass. I felt so stupid. Our house stank for days. My poor pot still bears the marks.
Needless to say, I was a bit paranoid about making broth after that incident.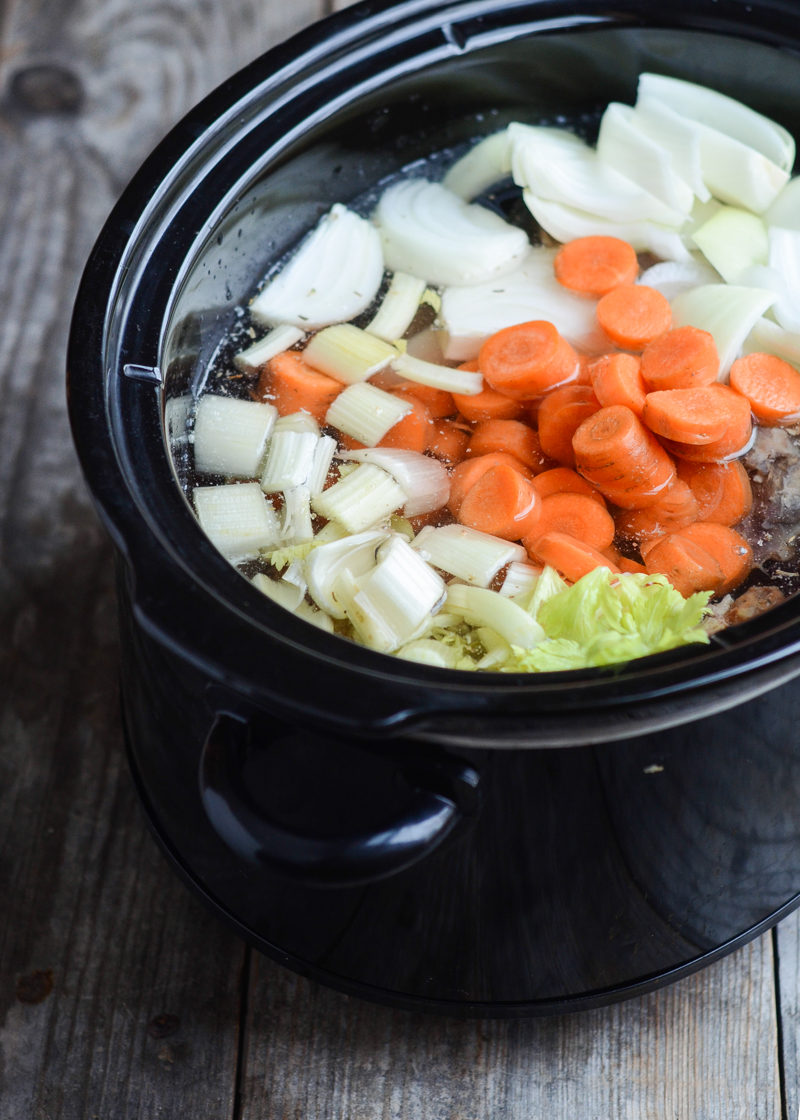 You see, broth is super easy to make, but it takes a LONG time to cook. It can be difficult to find a good block of time to simmer it to perfection. With the slow cooker, I can throw everything together in the evening, set it to low and simmer it all through the night and the next day.
Here are a few tips and tricks for making your own broth:
* Make sure you buy organic veggies that are on the "Dirty Dozen" list. Onions are on the "Clean 15," so I buy those conventional or local.
* You can use a whole, uncooked chicken as well as the carcass of a roasted chicken. The meat will fall off the bones.
* Don't boil your broth too hard – it can result in broth that doesn't gel.
* You can always add extra gelatin to your broth if you so wish. I use this brand.
* Don't be afraid to use whatever vegetables you have on hand in your broth. Some ideas: mushrooms, garlic, potatoes, various herbs, and even kombu, AKA kelp (idea from Joy the Baker).
* If your chicken comes with the giblet and liver, throw those into the pot as well!
* Don't salt your broth too heavily before it's done simmering. Taste and adjust AFTER it has reduced.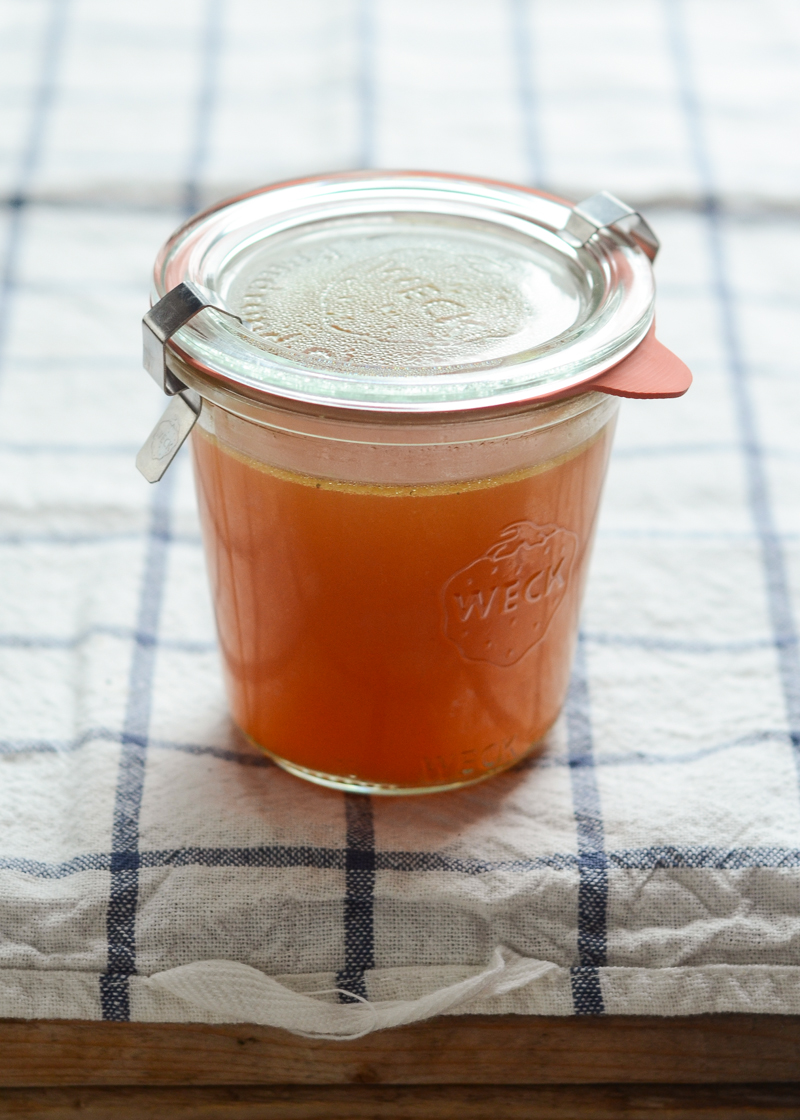 I would love to talk more about bone broth, but this post is long enough as it is. Maybe I'll have to do a follow-up post about the benefits of bone broth, how to store, and ideas for how to use it.
What was your biggest kitchen disaster?
How to Make Chicken Broth in a Crockpot/Slow Cooker
recipe adapted from Weston A. Price and Mommypotamus | makes about 6-8 cups of broth
Printable Page

Ingredients:

1/4 cup vinegar or lemon juice

a bunch of parsley, optional (for added minerals)

Directions:
Place the chicken carcass in your slow cooker and add enough cold water to cover. Add the onions, carrots, celery and vinegar and stir. Let sit for 30 minutes.

Add the salt and turn the crockpot to LOW. Simmer the broth for at least 6 and up to 48 hours. 10 minutes before the cooking time is up, add a bunch of parsley. Taste and adjust salt if necessary.

Allow the broth to cool until warm. Strain into storage containers. Refrigerate or freeze.