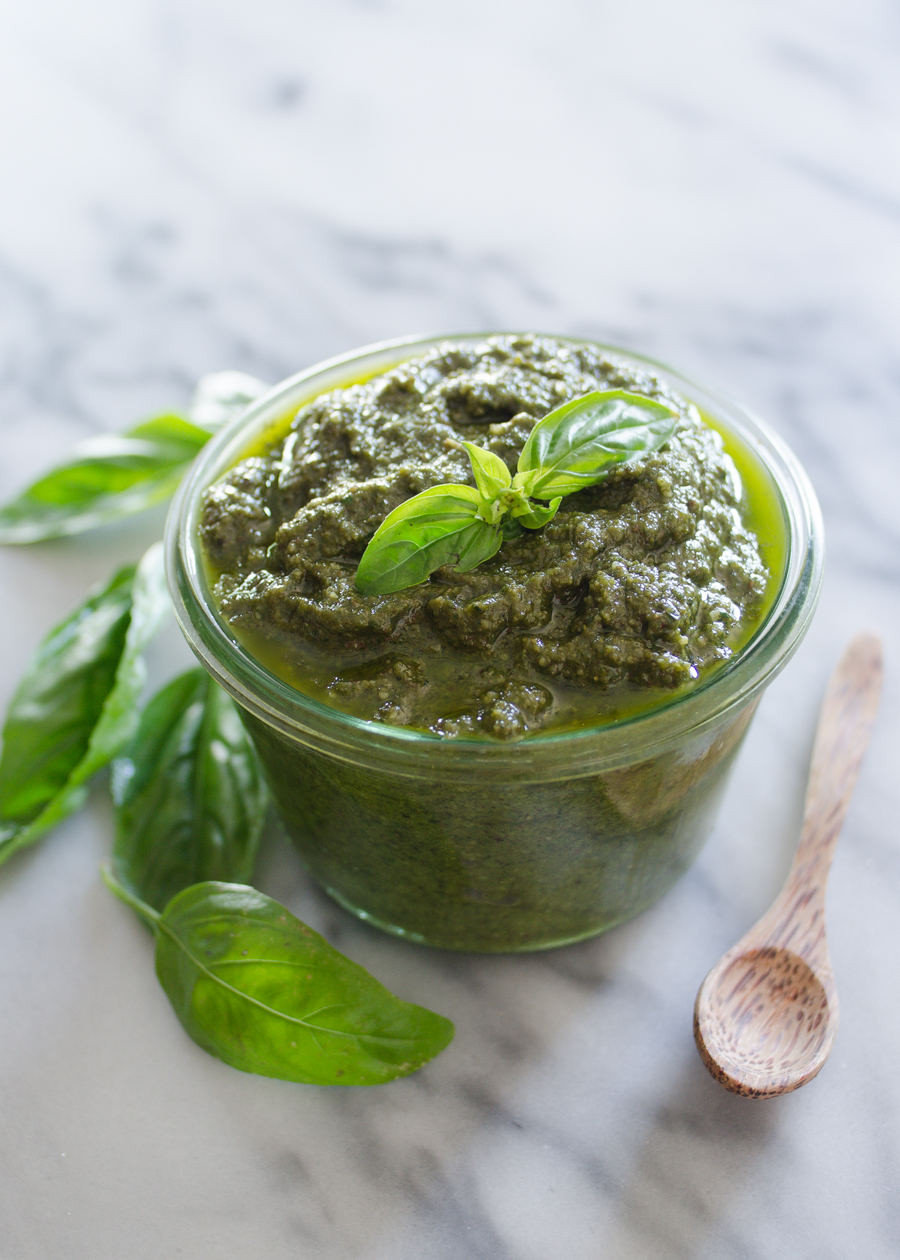 I've been battling a cold/flu that's been going around for over a week (and now I'm pretty sure I've contracted bronchitis as well), so this will have to be a quick post. I'm still getting my house in order after having to neglect it for so long.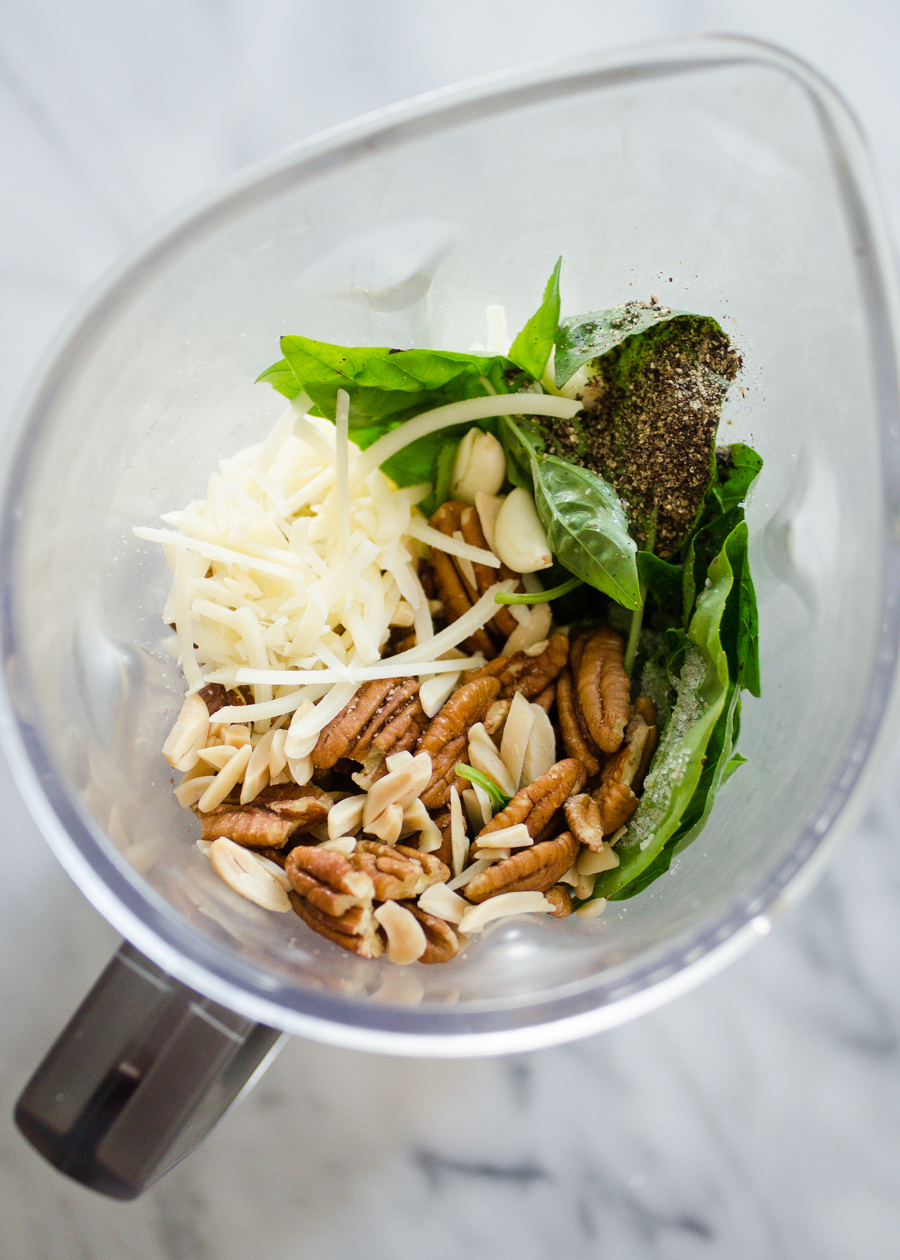 While I had a fever, Reuben's sister kindly brought over some basil and parsley fresh from the garden. I knew what I wanted to make with the basil: pesto! It's so good on burgers, sandwiches, pizza, pasta, etc.
When I was feeling strong enough, I whipped up a batch and put it in the fridge. I'm planning on making a second batch and freezing it for winter.
Pesto is very easy to make. Just throw everything into a blender or food processor and process until smooth. Once you've made it a few times, you don't even need a recipe! Customize to your preferences.
Need ideas for how to use your pesto?
Basil Pesto
recipe by Erica Kastner | makes 1 3/4 cup pesto | PRINT
Ingredients:
4 cups loosely packed fresh basil leaves
4-6 small (2-3 large) cloves of garlic, depending on how spicy you like your pesto
1 cup parmesan cheese (you can use freshly shredded or grated, whatever you have on hand)
1 cup nuts of choice (I used pecans and sprouted almonds, but you can use walnuts, pine nuts, pumpkin seeds, etc.)
salt and pepper to taste
3/4 cup extra virgin olive oil
Directions:
1) Place all ingredients except for the olive oil in a blender. Don't get too carried away with the salt – remember that the cheese is salty.
2) Turn the blender on and pour in 1/2 cup of the olive oil. Add the rest if it's too dry to blend all of the ingredients together. Blend until fairly smooth.
3) Spoon into a jar and refrigerate or freeze.