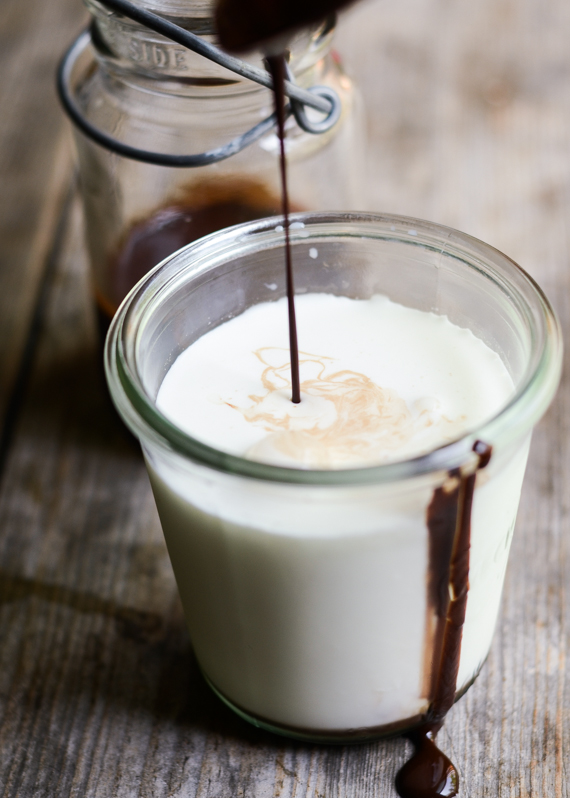 First of all, my apologies for being such a horrid blogger this past month.
Earlier this summer I felt like I had a really good rhythm going.
Then things got busy. Every weekend for the past 5 weekends we've had something going on.
I'm looking forward to being able to catch my breath.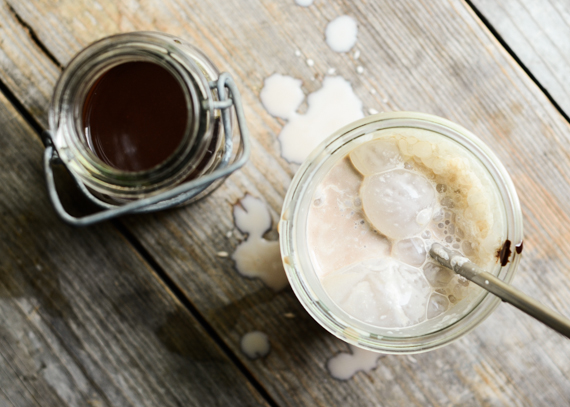 This past year I've really been into chocolate milk, especially making it myself.
Normally I'll mix it up as I go along: spoon some cocoa powder and sugar into a cup then mix in milk and cream. It tastes delicious, but it's kind of a pain to mix together.
The milk doesn't always play nice and often refuses to be fully incorporated into the chocolate.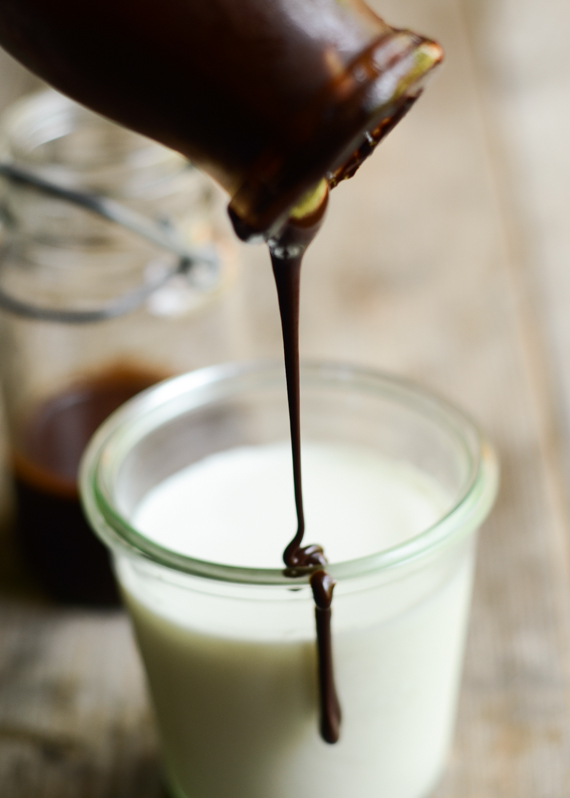 Having a bottle of chocolate syrup in the fridge makes it so much easier. Simply pour into the milk and stir!
No more lumps of chocolate.
By the way, I HIGHLY recommend that you use some cream in your milk. Not quite half and half, more like 2/3 milk, 1/3 cream.
But be warned: once you try it, just milk will never be the same.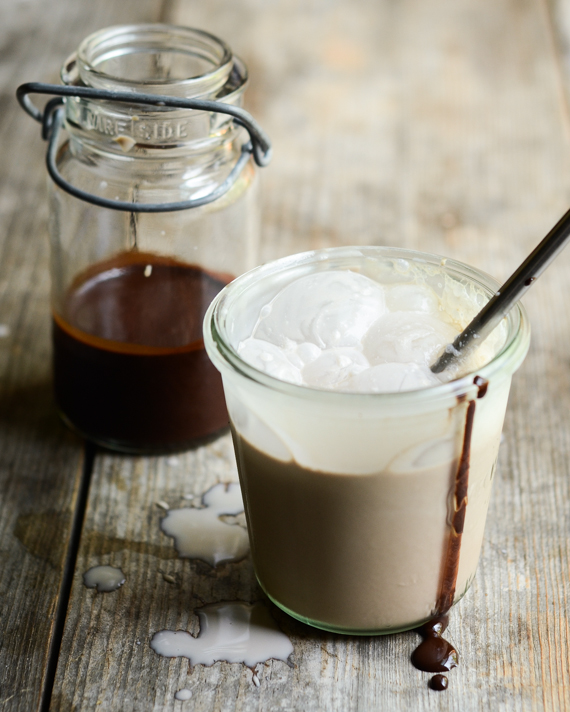 Also, I still blow bubbles in my chocolate milk. I think it freaks Reuben out. He's probably afraid that I'll teach it to Helen.
Which I most likely will.
Homemade Chocolate Syrup
Ingredients
1

cup

water

1

cup

sucanat

1

cup

cocoa powder

1/2

teaspoon

real salt

1

teaspoon

pure vanilla extract
Instructions
Place the water, sucanat and cocoa powder in a medium saucepan. Cook over medium heat, whisking occasionally, until the mixture comes to a boil. Remove from heat.

Stir in the vanilla extract. Allow to cool and pour into a jar or squeeze bottle. Store in the refrigerator.
Recipe Notes
recipe adapted from Created by Diane
Note: Some links are affiliate. All opinions are my own and I would never share a product with you guys that I haven't already tested unless otherwise stated.