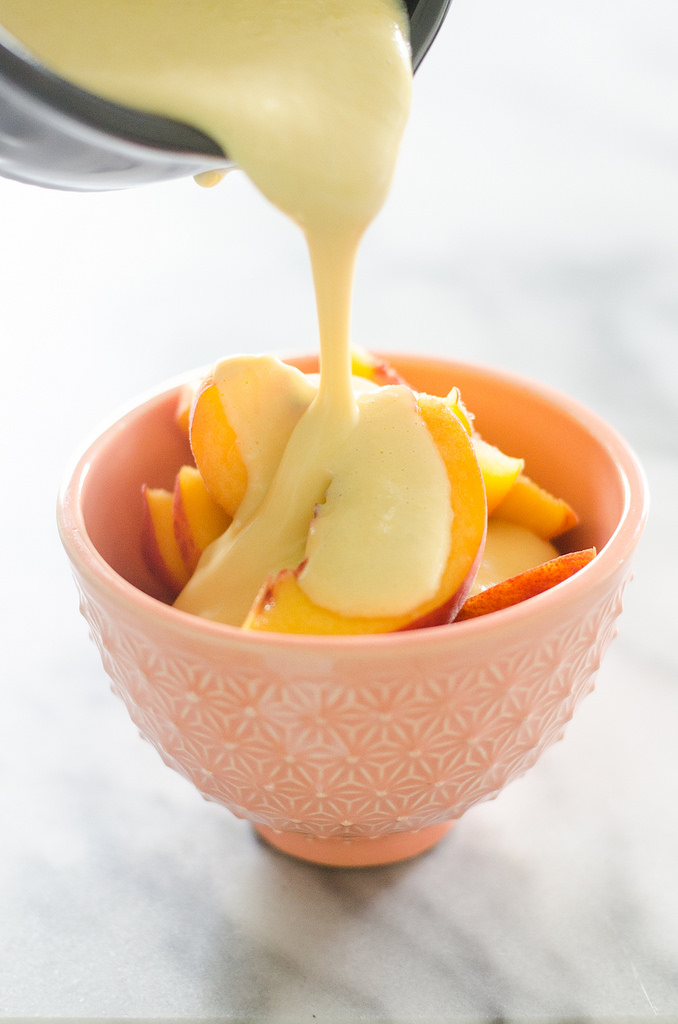 One of my all-time favorite summer desserts (or breakfasts, if I'm honest), is perfectly ripe fruit topped with some form of fat. Heavy whipping cream is quite fabulous. It's super quick and simple, but oh so satisfying.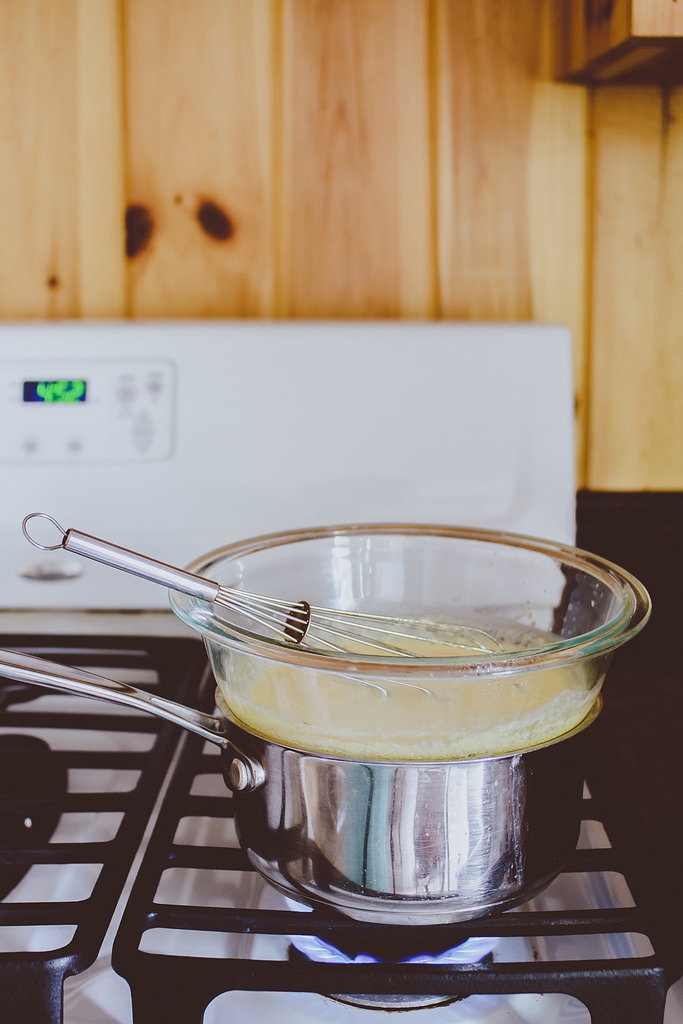 Another great topping for fruit is rich custard. Granted, it is more time-consuming, but it is sublime: so rich, so smooth, so dreamy-creamy.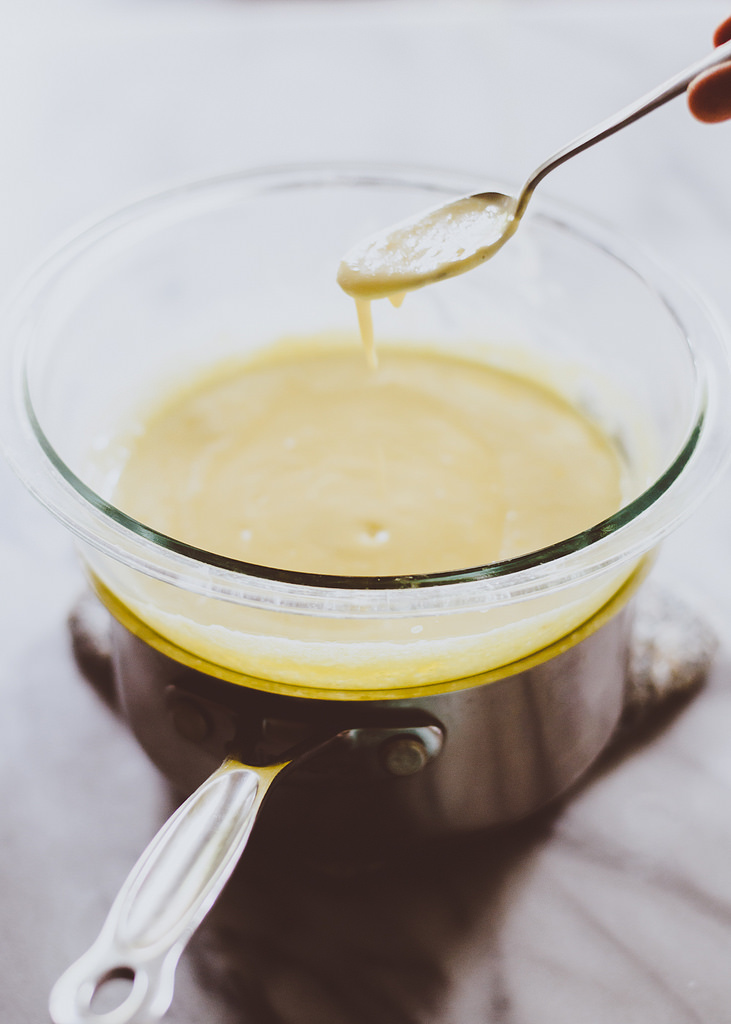 If you know me for long, you come to realize that I have two requirements for my desserts: not too sweet and heavy on the fat content. This egg custard definitely fits the bill.
As I said, I like my desserts quite un-sweet. If you have more of a sweet tooth, you can always add more sweetener. I wouldn't recommend going over about 3 tablespoons unless you like things REALLY sweet.
This custard is extremely rich, so you don't need a whole lot. You can make it less rich by using half and half instead of cream, but you'll probably want to make a double batch then.
What's YOUR favorite summer dessert?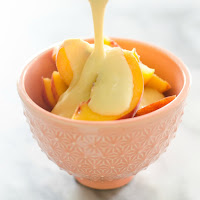 Egg Custard
adapted slightly from Shaye Elliott | 30 mins | Serves 2 | PRINT
Ingredients:
1 cup heavy cream,
1 teaspoon vanilla bean paste (<< The best!) or vanilla extract,
1 tablespoon pure maple syrup (or sweetener of choice),
6 egg yolks,
Directions:
In the top of a double boiler (or a heat-proof bowl set over a pan of simmering water), place the cream, vanilla bean paste, and maple syrup. Heat until quite hot to the touch.
In a medium-sized heat-proof bowl, whisk the egg yolks. Once the cream mixture is hot, slowly add half of it to the egg yolks, whisking all the while.
Return all to the top of the double boiler. Cook, whisking frequently, until custard thickens, about 10 minutes.
Strain into a heat-proof container. Serve hot, warm, or chilled on top of berries, peaches, roasted apples/pears, etc. Or just eat by the spoonful (I won't judge).