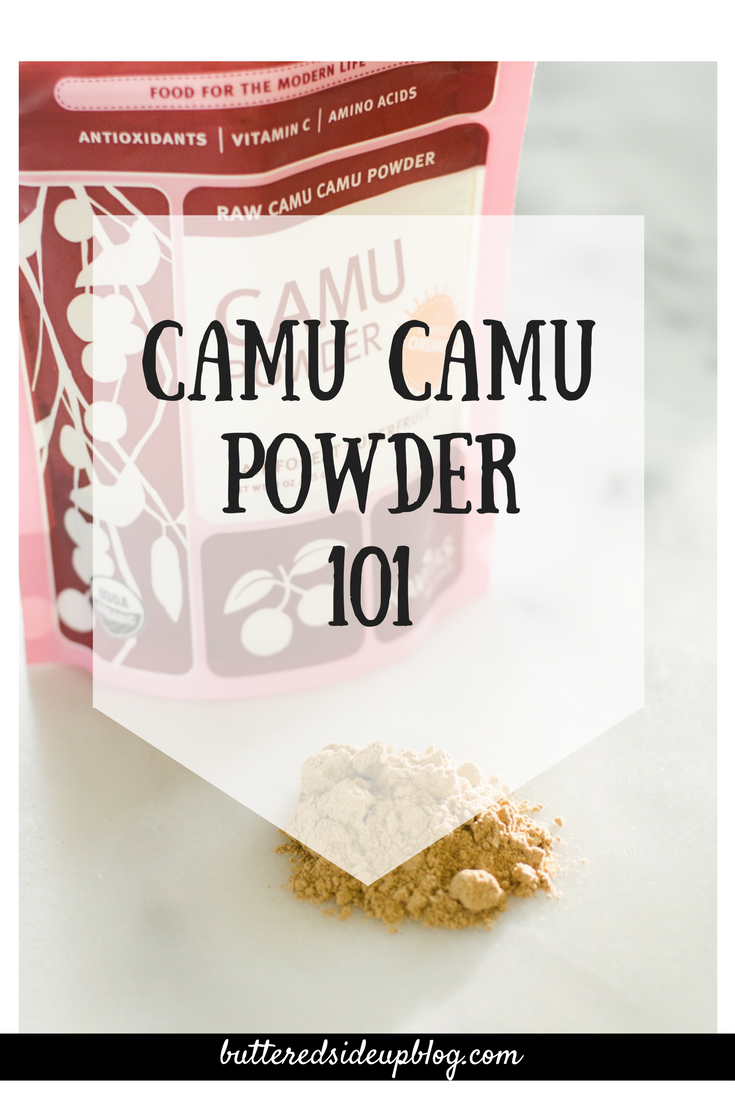 After I had James, it felt like I just fought off one sickness after another.
My immunity was so low and I kept getting knocked down. My midwife recommended that I take a Vitamin C supplement to help bolster my immunity. I knew I wanted a food-based (non-synthetic) one. I found a good one in capsule form, but I was going through a bottle quick as lightning. Not so easy on the old wallet.
Then, I heard about camu camu powder. A single teaspoons contains over 1000% (you read that right: one THOUSAND percent) of the recommended daily value of Vitamin C. I was all like: SIGN ME UP. I purchased a bag and started taking it almost every day.
WHAT IS CAMU CAMU POWDER?
Camu Camu is a berry that grows on a shrub (which can grow to be 14 feet tall!) in the Amazon rainforest. The berries are a yellow-red color and are very sour.
The berries are dried and then turned into a powder.
WHAT ARE THE BENEFITS OF CAMU CAMU POWDER?
Camu Camu has the highest amount of Vtamin C of any known food in the world. It can have 30-60x more Vitamin C than oranges!
Vitamin C helps to boost your immunity, and some studies have shown it to help fight cancer, gum disease, inflamation, aging, depression, and more!
In addition to Vitamin C, camu camu powder also contains manganese, copper, iron, and magnesium, as well as antioxidants, amino acids, and more! I definitely think this is a superfood.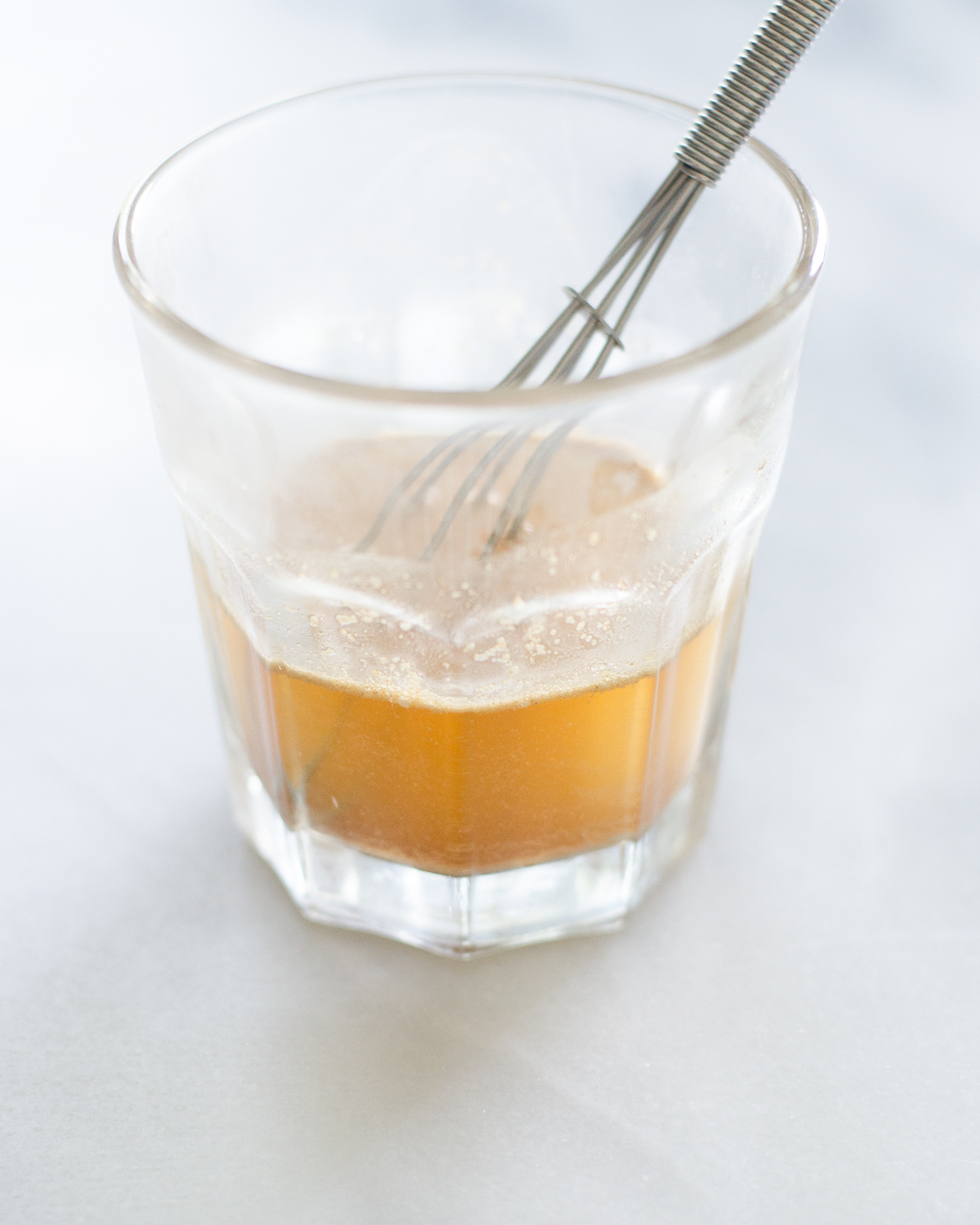 HOW TO TAKE CAMU CAMU POWDER
I would NOT recommend taking camu camu powder straight. Cinnamon challenge much?
I have tried adding camu camu powder to smoothies and yogurt. This is a fine way to consume it, but the distinct sour taste definitely flavors your food. I prefer to take it in a little water. That way you can down it quickly and be done.
Camu camu does not dissolve easily in water. I like to use a
mini whisk
or
milk frother
to get it completely combined.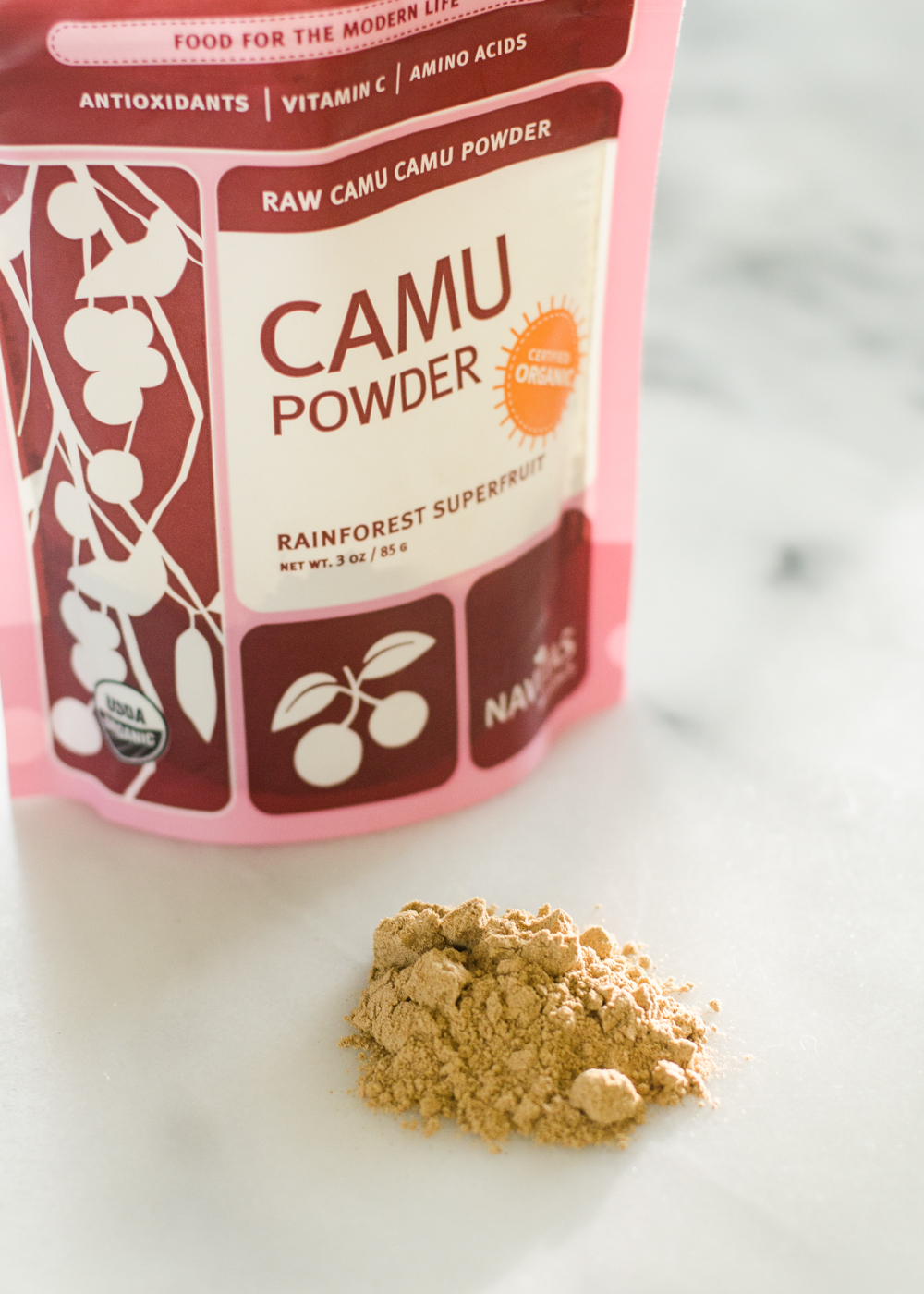 WHERE TO GET CAMU CAMU POWDER
I have personally tried two brands of camu camu powder: Terrasoul Superfoods, and Navitas Naturals.
They are both good options, but I think that the Navitas Naturals is a bit finer, so it's less gritty in the water. You can order it HERE or HERE
.
Have you ever heard of or tried camu camu powder? Do you supplement with Vitamin C? If you have any questions, make sure to leave a comment and I will do my best to answer!

Sources: Dr. Axe and Navitas Naturals
NOTE: Some links are affiliate. All opinions are my own. If you click on a link and make a purchase, I will earn a small commission. This does not affect the price you pay in any way, and it helps to support Buttered Side Up. Thank you!