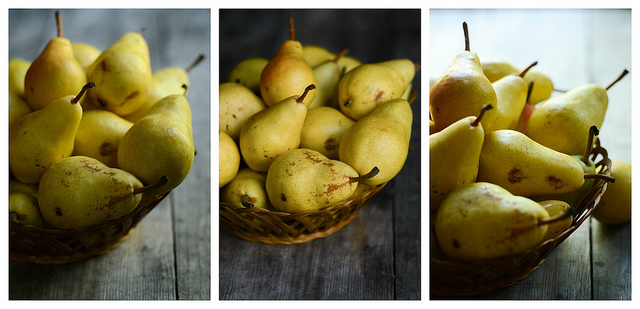 It's amazing what lighting can do for the feel of your food photography.
One way you can easily manipulate the mood of your subject is to change the source of your light. Let me show you some examples!
Side Lighting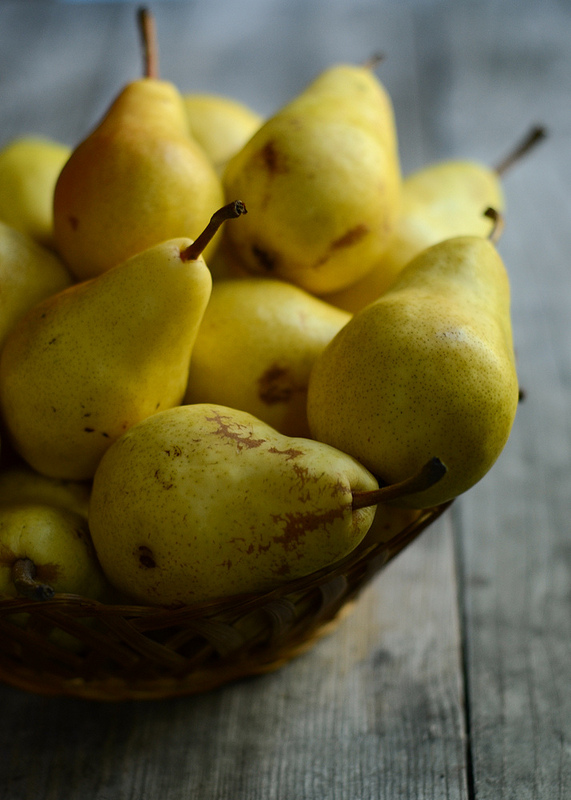 In the first photo above, the light is coming from a window to right of these delicious pears. The lighting is fairly soft and even but there's still some darker shadows to give depth.
Front Lighting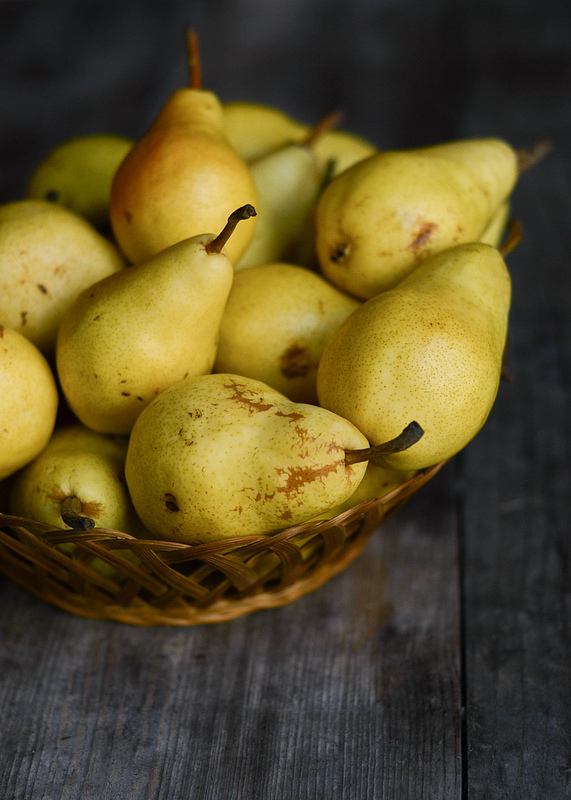 In the second photo, the light is coming from a window in front of the pears. The pears are very soft and evenly lit and the background is quite dark.
Back Lighting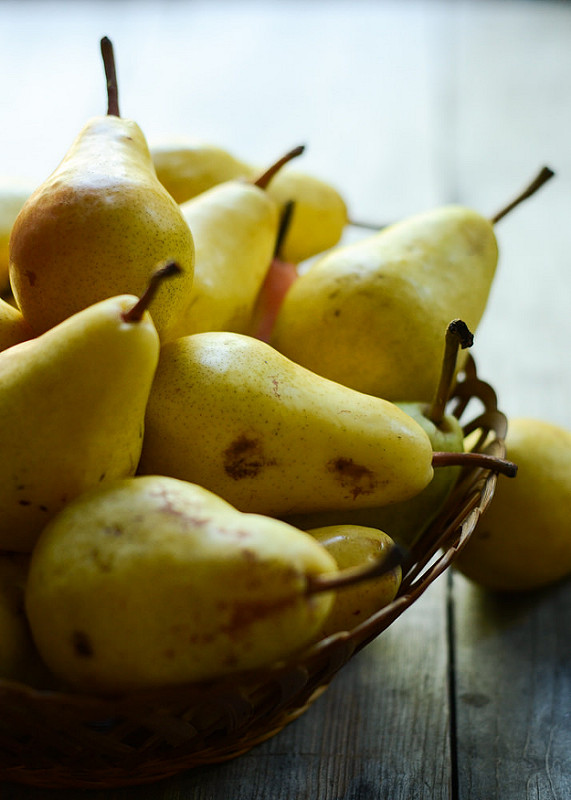 In the last photo the light is coming from a window at the back of the pears. Everything is quite contrasty and the background is very light.
See how easy it is to change the look of your photos simply by switching up the source of the light? My current favorite is placing the light at the back of the subject – I love the contrast! Make sure to experiment and find the mood you like the best.
What do you think? Which mood from the photos above is YOUR favorite?
Let me know if you guys enjoy these mini photography lessons!