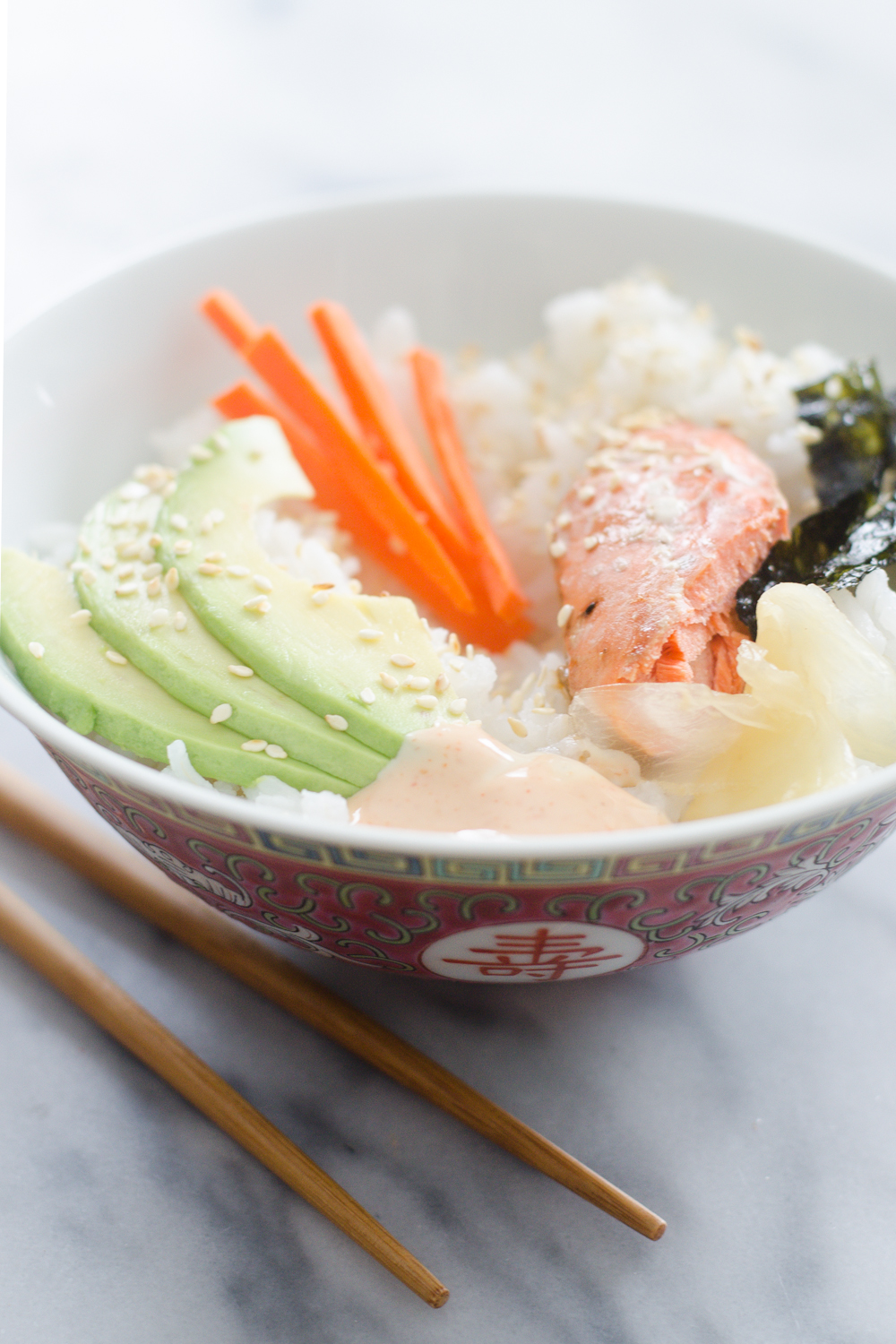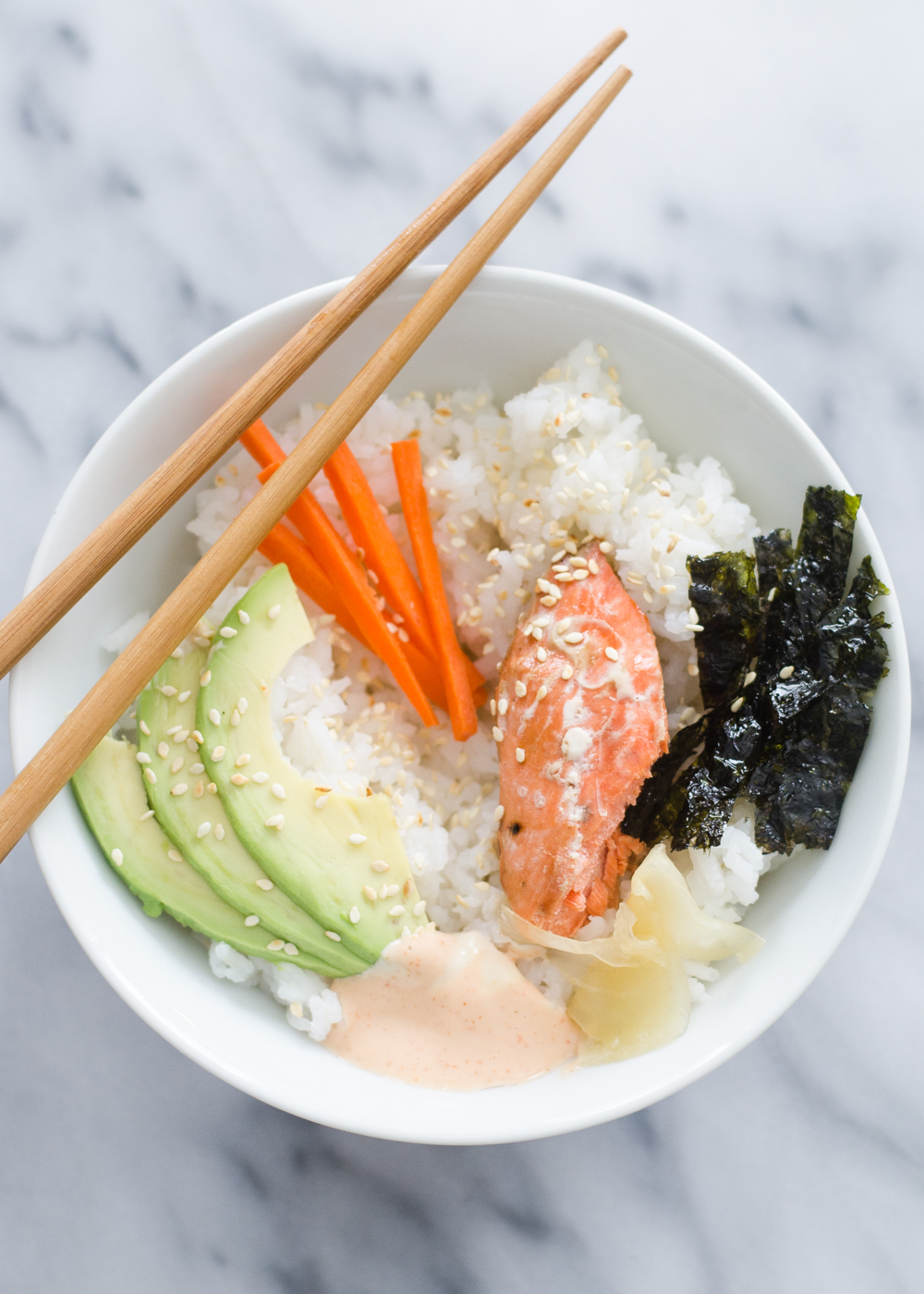 Lately, something that's been on my mind is slowing down. When you have kids, the temptation is to rush rush rush to get EVERYTHING done while they're napping.
Washthedishesdoaloadoflaundrysweepthefloors…
This might fulfill some people, but it just stresses me out. And stress ain't good for your health.
I've been trying to slow down and think about what I'm doing. So far I have been really enjoying it! And I feel like I'm actually getting MORE accomplished than I usually do.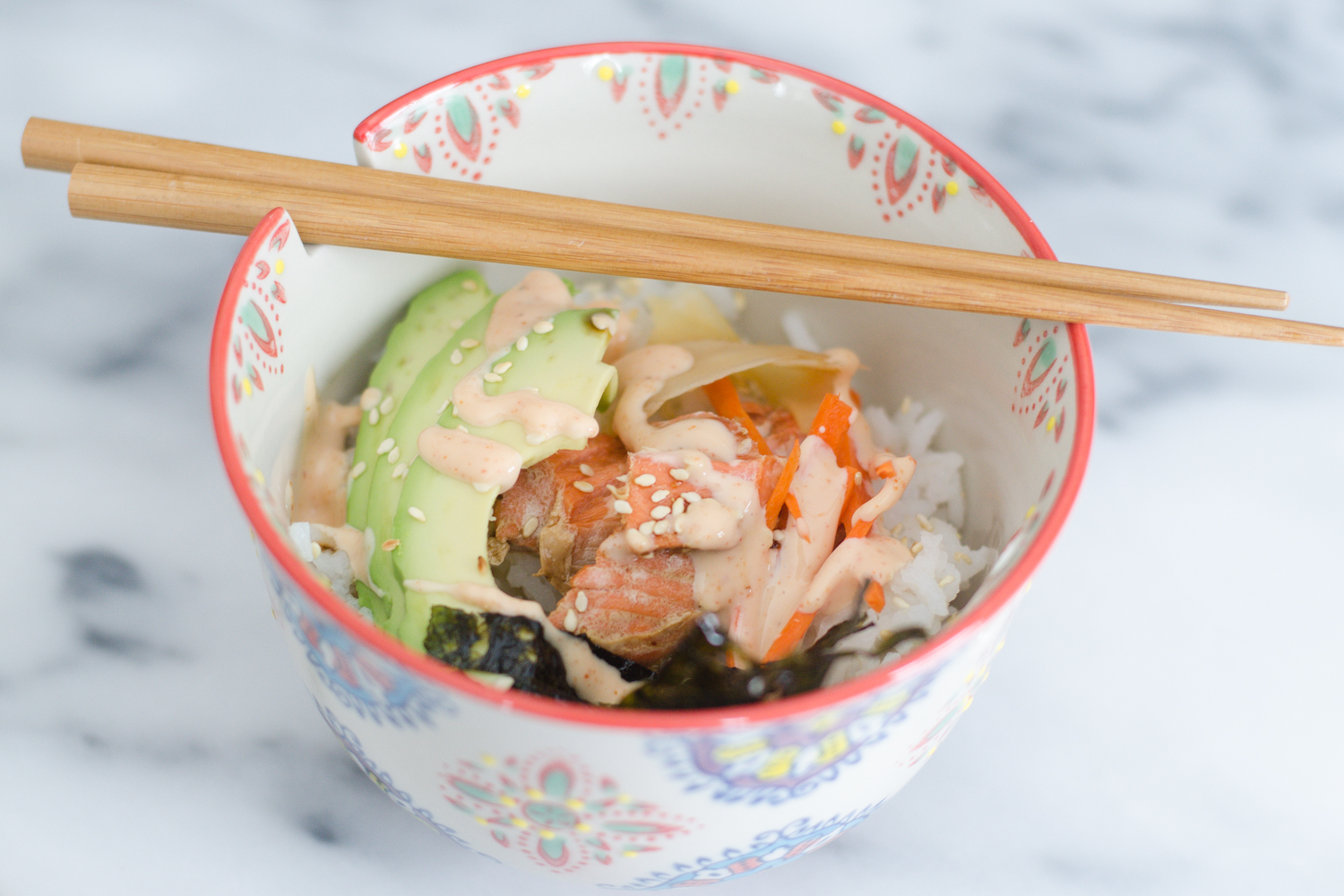 BUT ABOUT THESE SUSHI BOWLS
If you're all like, "ICK! Sushi is gross!!!"
Give these bowls a try.
If you're all like, "Sushi takes way too much special equipment to make."
Give these bowls a try.
Seriously. They are delicious!
Go get the recipe (and step-by-step instructions) on The Pioneer Woman's blog.
Do you feel like your life is set on fast-forward sometimes? What do you do to relax and slow down?