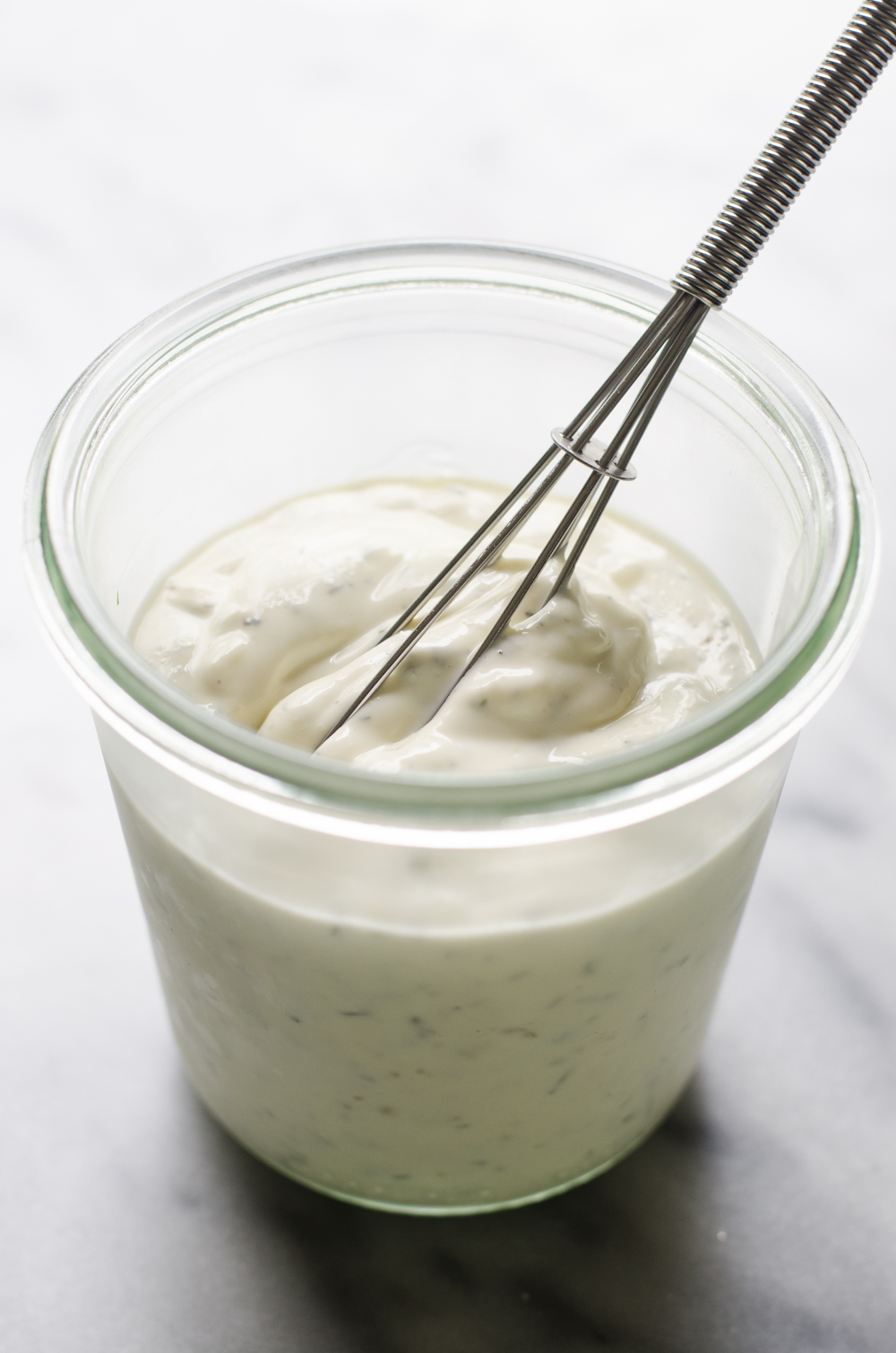 I used to believe that ranch dressing was one of those things that was too difficult to reproduce at home. I mean, if you take a look at a bottle of store-bought ranch dressing, the list of ingredients is long and complicated: MSG, artificial flavors, calcium disodium EDTA…what?!
I threw up my hands at the idea of a homemade ranch dressing and opted for homemade vinaigrettes and the like. But, having grown up on ranch dressing, of course I still loved it.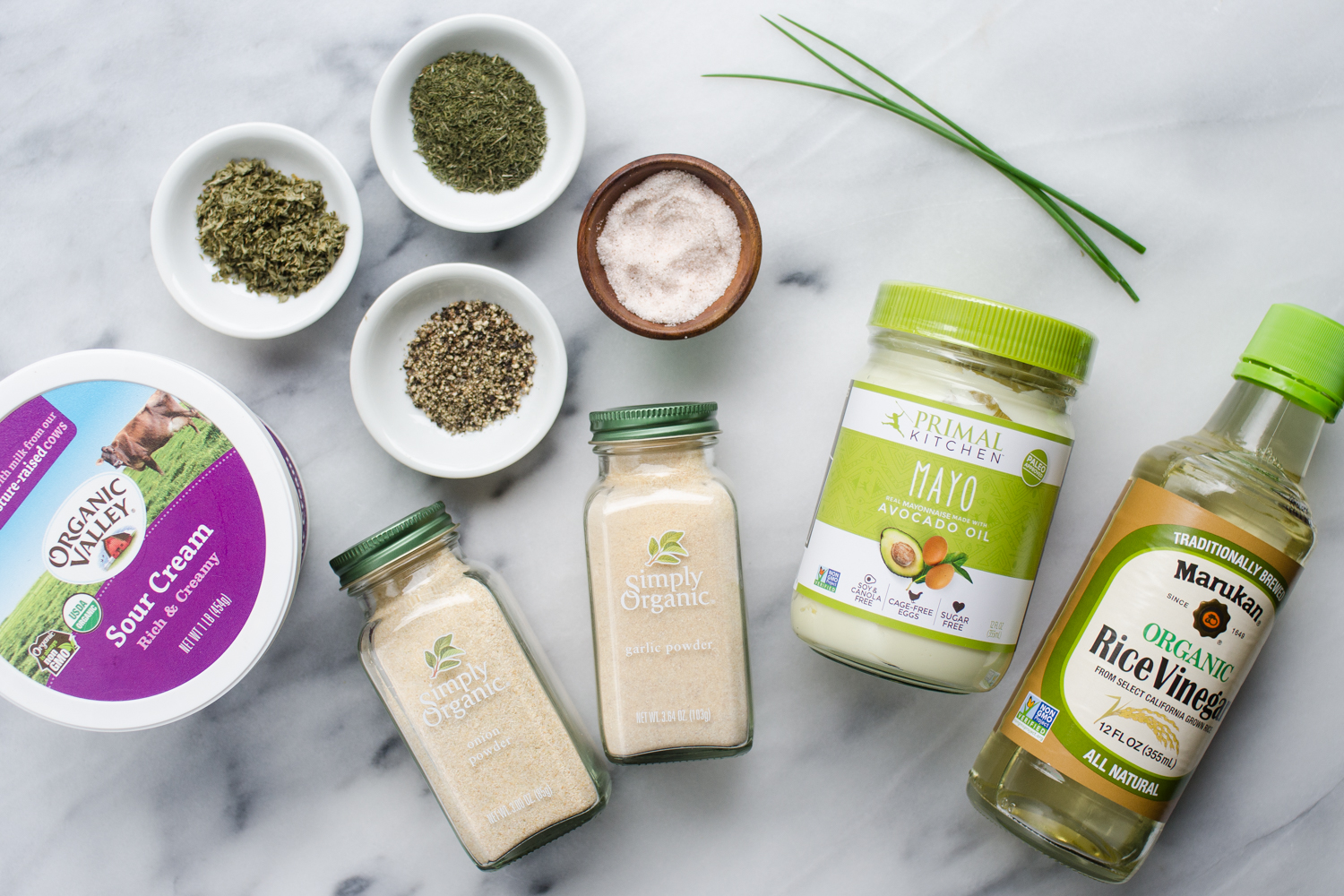 But then I saw recipes online for homemade ranch dressing. Still skeptical, I decided to experiment. I threw some ingredients together, and to my surprise, it actually tasted quite a bit like the commercial stuff! And the list of ingredients wasn't super long and unpronounceable. Cha-ching!
My recipe only contains 10 ingredients, and you most likely have all of them in your kitchen already! And if you're missing an ingredient or two, you can always make a substitute (more on that in a bit).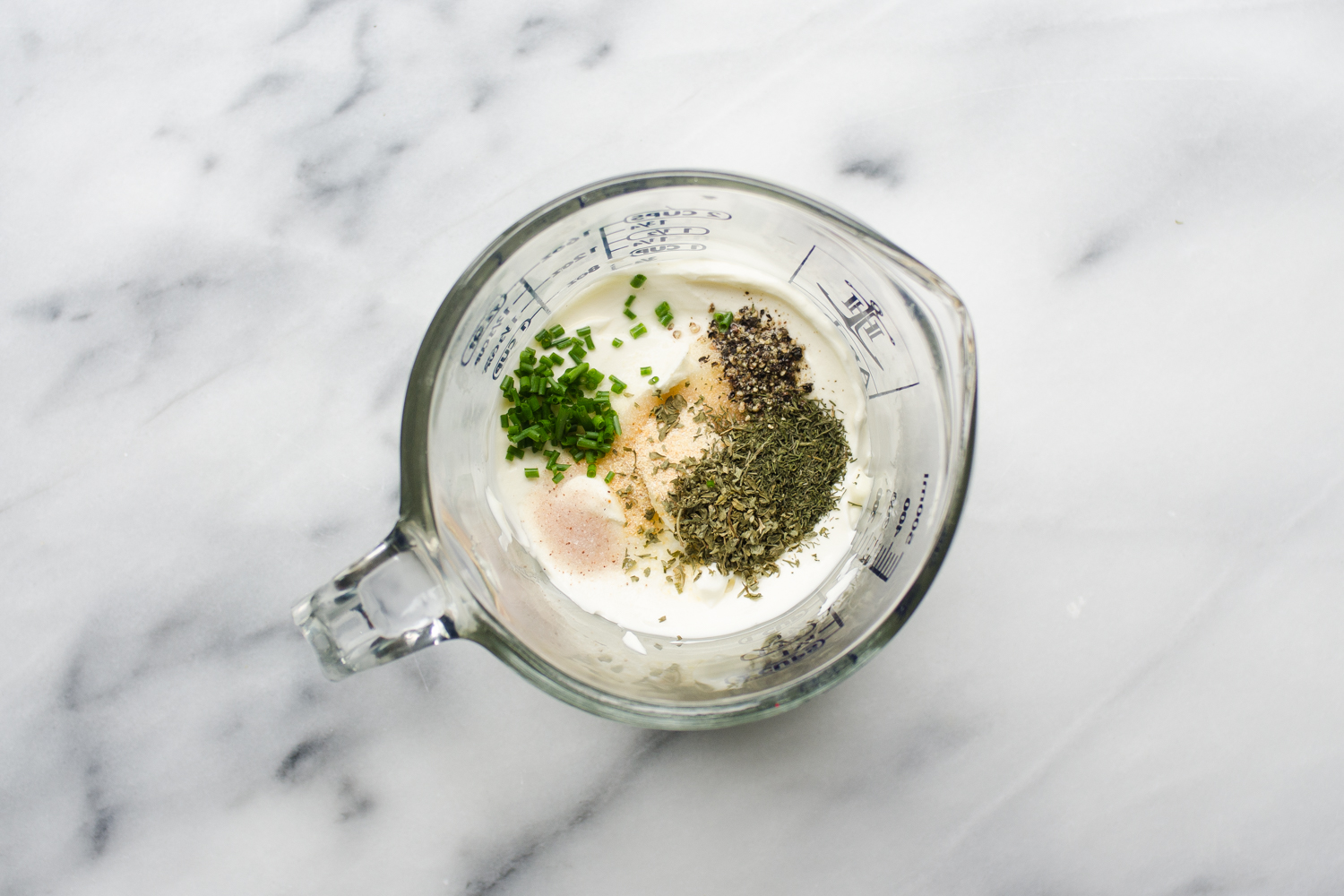 The process is super simple as well. Dump all of the ingredients into a measuring cup or bowl…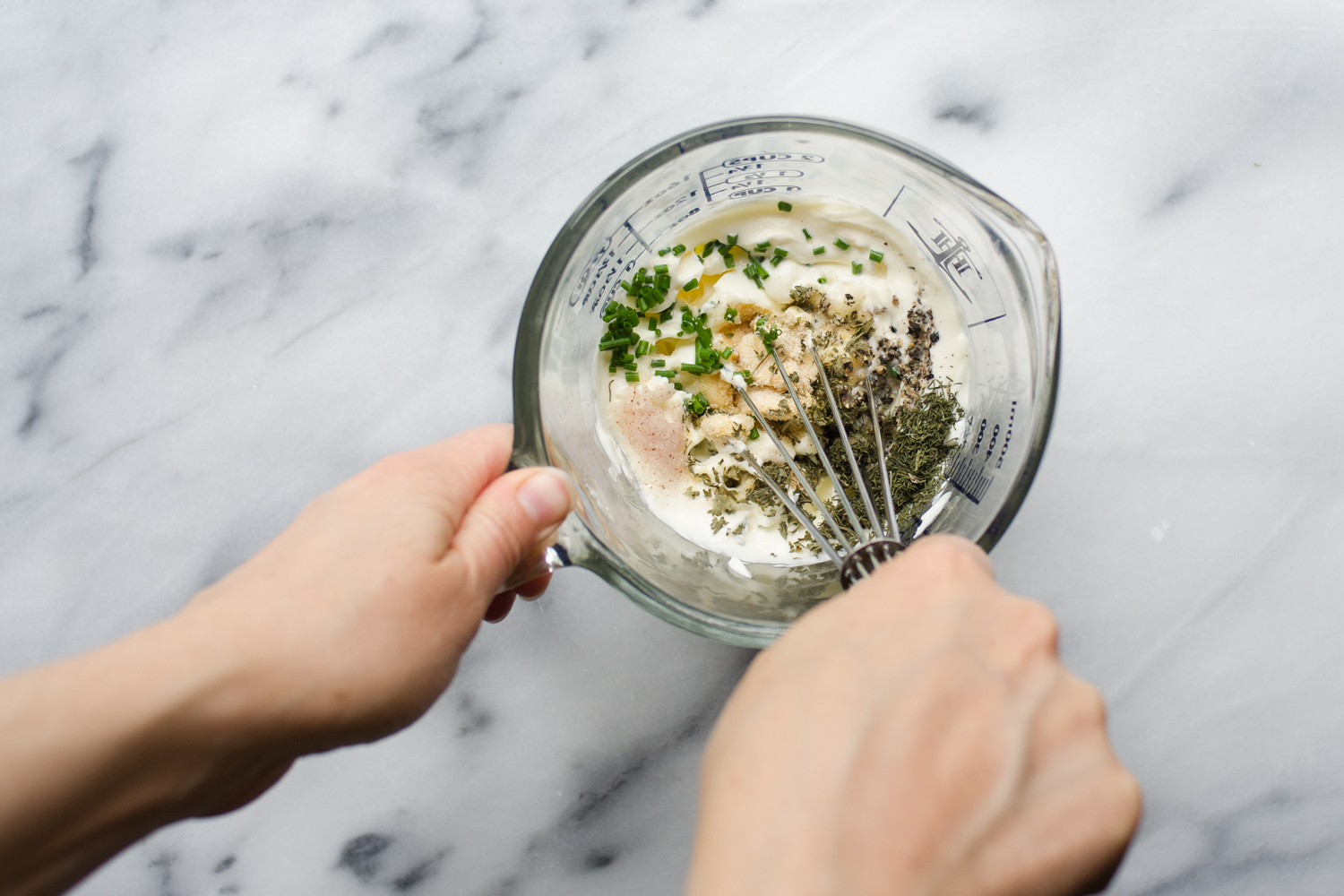 Whisk it all together…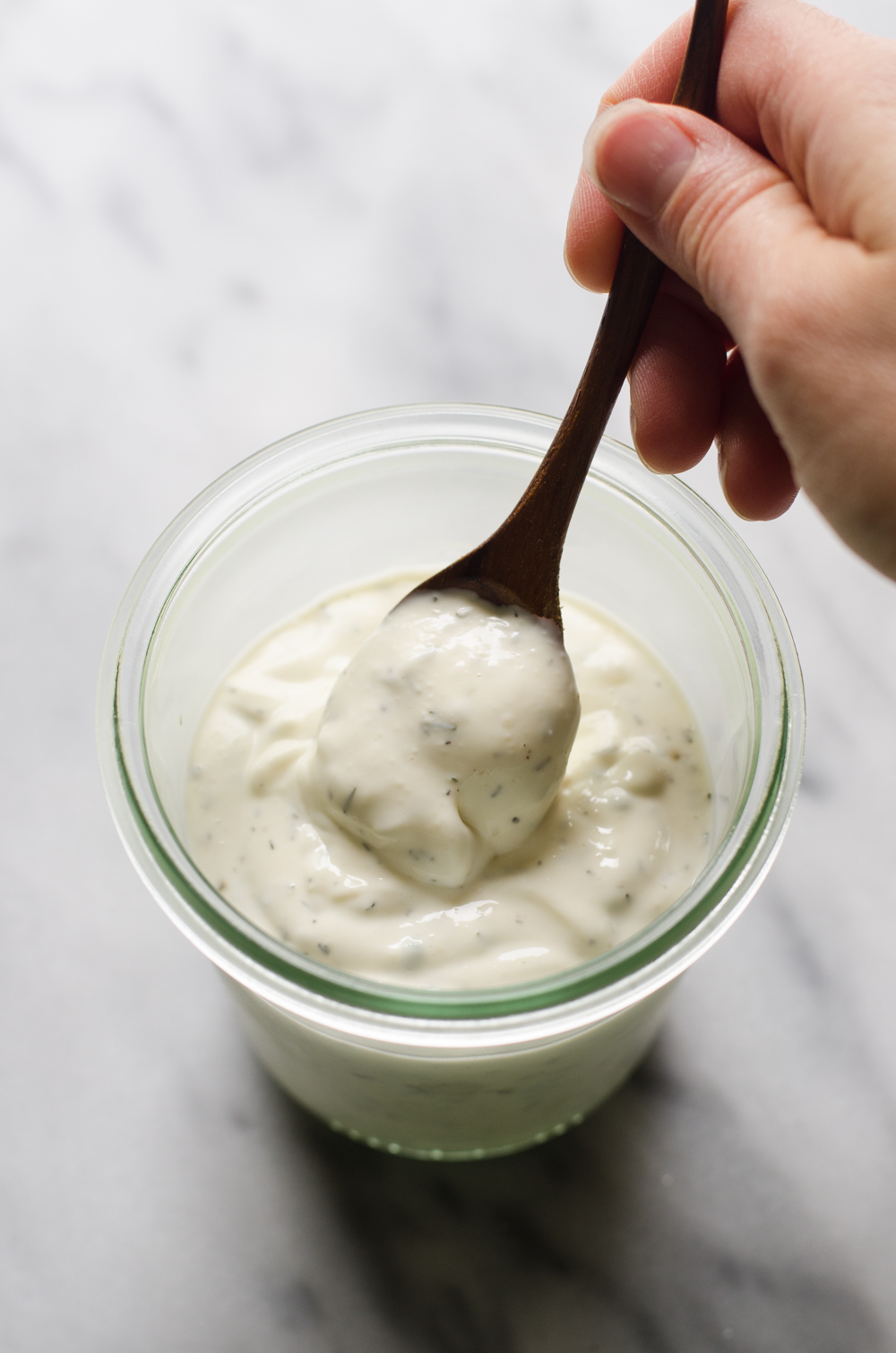 And you're done! Homemade ranch dressing in just a few minutes.
NOTES:
As I mentioned before, you can make substitutes in a pinch. You can use all mayo or all sour cream if that's all you have on hand. The mayonnaise will give the dressing more of that authentic ranch flavor. But if you use all mayo, make sure to increase the amount of vinegar so the dressing has that signature tang.
You can also use fresh instead of dried herbs or vice versa. Just remember that dried herbs are more concentrated than fresh. Generally you want to use 3 times as much fresh herb as dried, or 1/3 as much dried as fresh. So if the recipe calls for 1 teaspoon of dried herb, use 3 teaspoons of fresh. Or if the recipe calls for 3 teaspoons of fresh herbs, use 1 teaspoon of dried.
And if you don't have all of the spices on hand, just use what you do have. It won't be perfect, but it will still be delicious.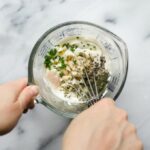 HOMEMADE RANCH DRESSING
Skip the highly processed store-bought dressing - this one is just as good and so much healthier!
Ingredients
1/2

cup

mayonnaise

homemade or store-bought,

1/4

cup

organic sour cream

1/2

teaspoon

vinegar

I used organic rice, but you could use apple cider as well,

3/4

teaspoon

onion powder

1/4

teaspoon

garlic powder

1/2

teaspoon

dried dill

1/2

teaspoon

dried parsley

3

fresh chives

finely chopped,

1/4

teaspoon

freshly ground black pepper

1/4

teaspoon

real salt
Instructions
Place all ingredients in a bowl. Whisk together well. Taste and adjust seasonings. Store in the refrigerator for up to 1 week.